Apple HomeKit – Everything you need to control your smart home
Apple HomeKit is one of the Best smart home systems. You can control all of your smart home devices such as lights, smart thermostats, locks, and more. If you want to control your smart home devices very easily and securely, you can use the Apple Home App on your iOS device.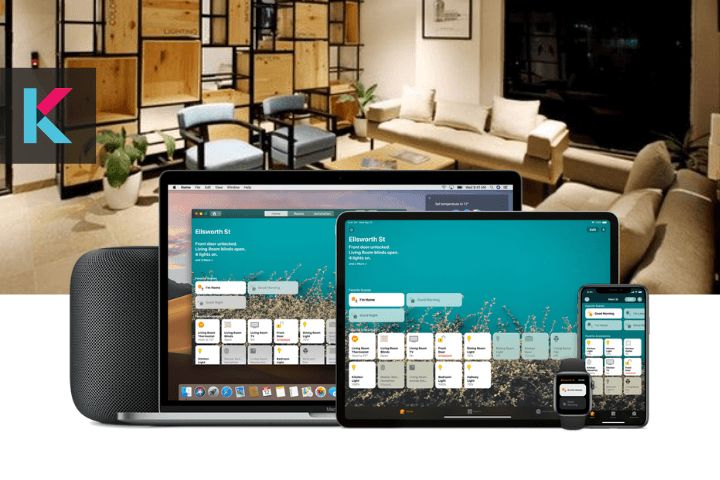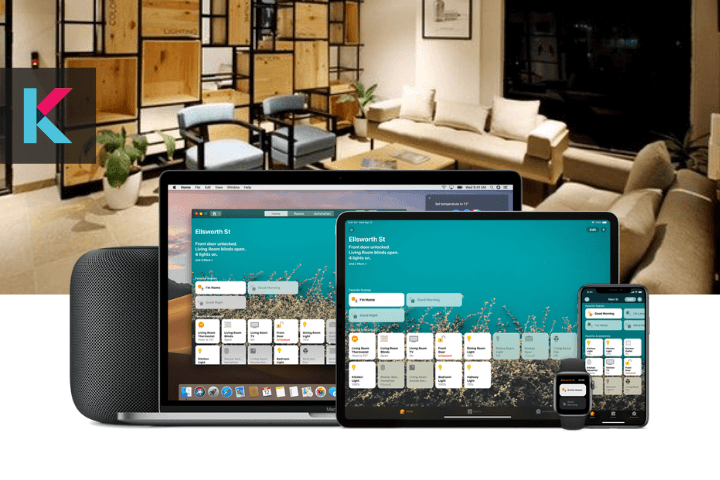 When you are wondering to start with a connected home, it is always handy to know the best smart home system for your home. There are tons of devices designed to pair with Apple HomeKit. In the early days, HomeKit devices were few, but Apple has introduced many devices in every category. So, Apple HomeKit enabled devices have increased rapidly. It is true. HomeKit brings everything you need to control a smart home. Let's dive more into Apple HomeKit.
shortcuts:
What is Apple HomeKit?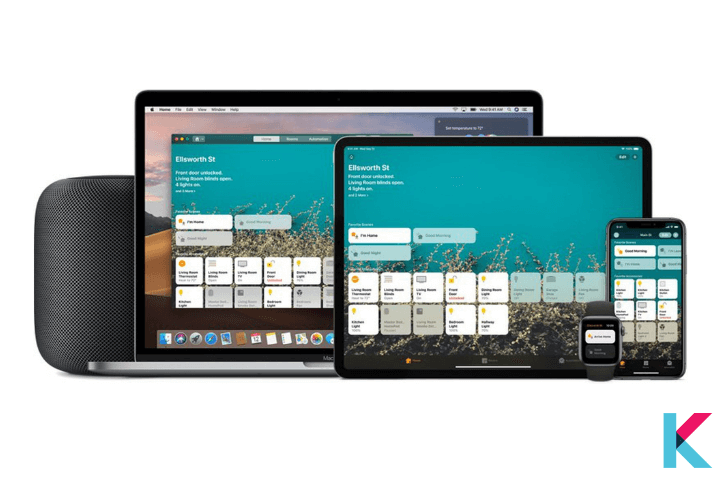 Apple HomeKit is one of the Best smart home systems. You can control all of your smart home devices such as lights, smart thermostats, locks, and more. You just want to give simple commands or a simple tap on your smartphone to automatically unlock your front door, turn on/off your lights, as well as set the temperature level. It is also a platform for controlling your smart home.
We all know that the Homekit isn't compatible with many devices like Amazon Alexa and Google Assistant, but they are integrating many third-party devices every day. I am sure. If you want to begin to set up your smart home with Apple, you can start with HomeKit easily.
There is good news for Apple HomeKit users. Now, they can use the latest Apple HomeKit in iOS 15, Homepod 15, tvOS 15, and watchOS 8 with the new iOS 15 software update. They also have the ability to use new features like Apple Home Key, Spatial Audio, Share Play, AirPods features, and more. It is fantastic! You can unlock your front door using your iPhone or Apple Watch with the Apple Home Key feature.
What can you do with Apple HomeKit?
It is more important to know What you can do with this amazing platform. It lets you adjust your smart thermostat, lock and unlock your front door, see who is at your doorstep, turn on and off and dim your smart lights, turn on and off devices connected to outlets using a smart plug, and more. And yeah! If you are new to the smart home, it facilitates you to set up your smart home very easily. It is one of the goals of Apple.
There are many other home automation systems such as KNX smart home, wink solution and more.
What is the Home App?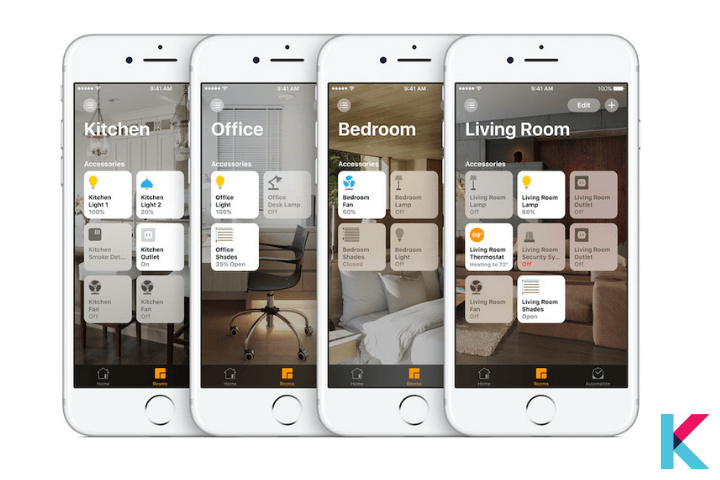 If you want to control your smart home devices very easily and securely, you can use the Apple Home App on your iOS device. Sometimes you may see some home accessories labeled as a "Works with Apple HomeKit". If you are more on to Apple, you can select these Apple HomeKit compatible devices for your home. Using the Home app on the iPhone you can control your home with Siri voice assistant, manage different devices at the same time, and organize your devices by room and more. And yeah! It works as a universal remote control for your smart devices. So, you are able to use the Home App from anywhere you wish using your iDevices.
Sometimes you may be wondering how you get HomeKit on your Apple TV. It is simple. You want to go to settings and select accounts on your Apple TV for the first time. Then, sign in to iCloud with your Apple ID. Now, you will sign into your iOS device. Lastly, Apple TV will be connected as your home hub from then on.
What are the Best HomeKit enabled devices?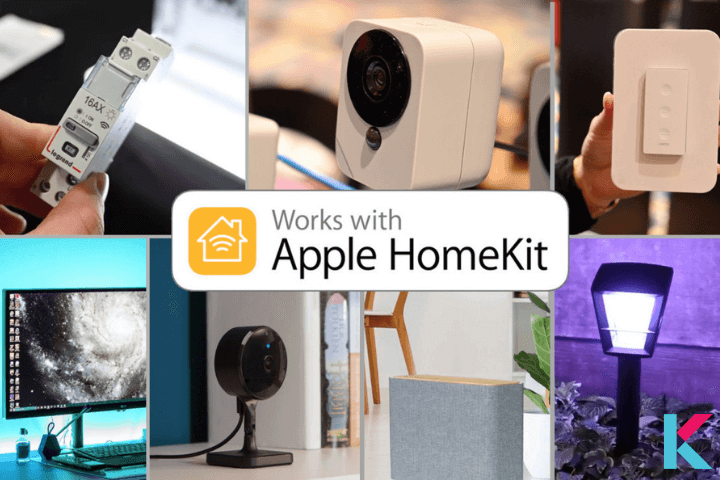 Many leading brands offer their devices that are compatible with the Apple HomeKit. It spans all smart home categories such as Air Conditioners, Air purifiers, Cameras, Doorbells, Lights, Door locks, Outlets, Routers, Speakers, Switches, and thermostats. Here are the few devices that are compatible with Apple HomeKit.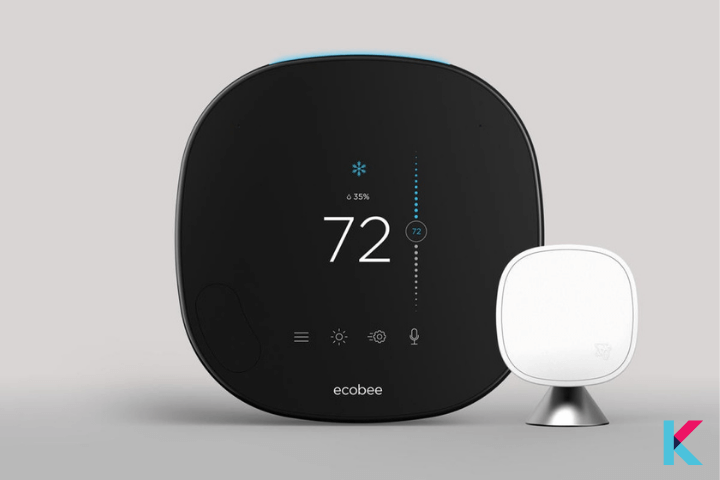 If you want to control the temperature of your home, Ecobee 5th generation is the best Apple HomeKit enabled thermostat for Homekit users. It also works with Spotify, so it can provide a background sound. When it integrates with your HomeKit, you can control it from anywhere using your smartphone. Also, it has improved remote sensors and a better speaker. If you are home, it detects temperature and adjusts the temperature accordingly using the sensors.
Get the Ecobee 5th generation from Amazon for $199.99. Click here.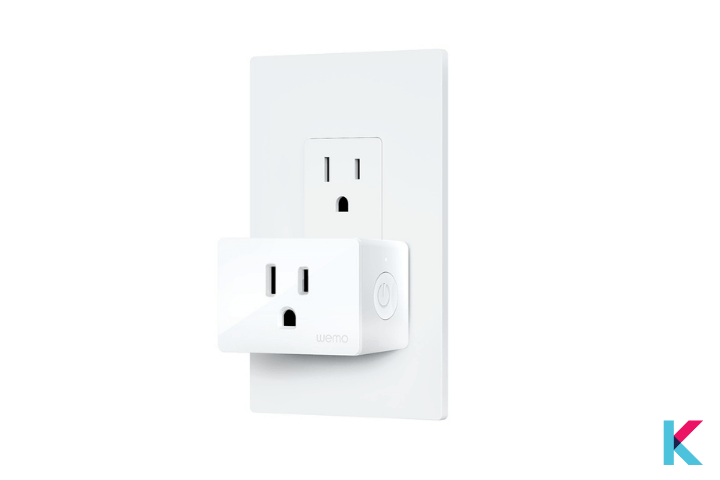 Wemo WiFi Smart Plug is a more attractive smart plug that is compatible with Apple HomeKit. If you have a dumb appliance, you can make it smart using Wemo smart plug. It is a more affordable smart plug with an improved footprint.
Get the Wemo WiFi Smart Plug from Amazon for $19.99. Click here to place your order.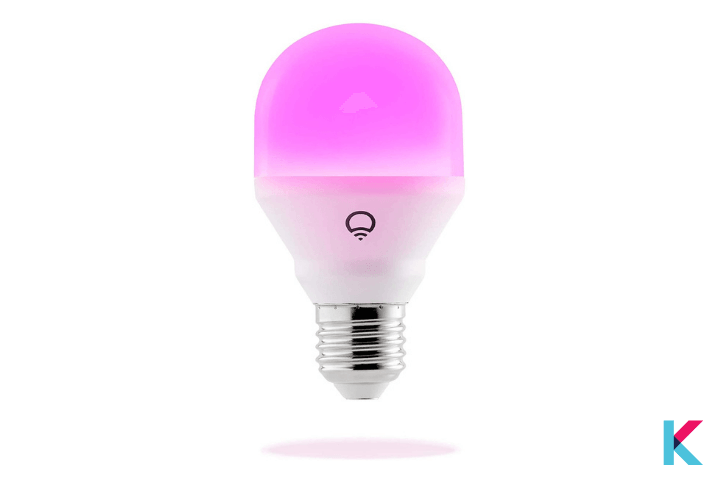 Lifx Mini Smart Bulb is among the best Google Home Devices, best Alexa compatible devices, and best Apple HomeKit compatible smart light bulbs. It is a significantly smaller and lighter smart light bulb egg-sized. They can connect directly to the network without requiring a smart home hub as it is Wi-Fi enabled. You can easily control and create schedules using the Lifx app. I think it is a good option for smart homeowners.
Get the Lifx Mini Smart Bulb from Amazon for $64.99. Click here.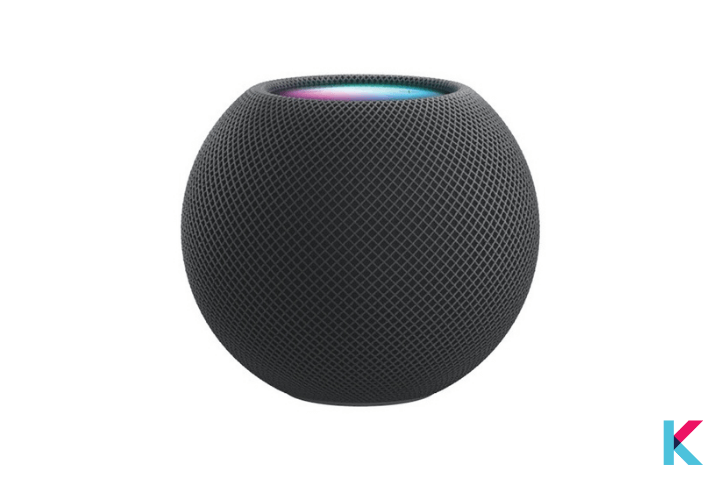 Apple HomePod mini is Apple's most adorable smart speaker with an attractive design. Thanks to excellent audio and massive radiators. It is one of the best HomeKit devices that act as a HomeKit hub. It can be linked with the Apple TV 4K and paired in stereo. It is integrated with your iPhone and other products in your Apple ecosystem. It has an away mode. When you're not at home, it can turn on the lamp which can make it seem like you are home.
Lutron Caseta Dimmer Switch Starter Kit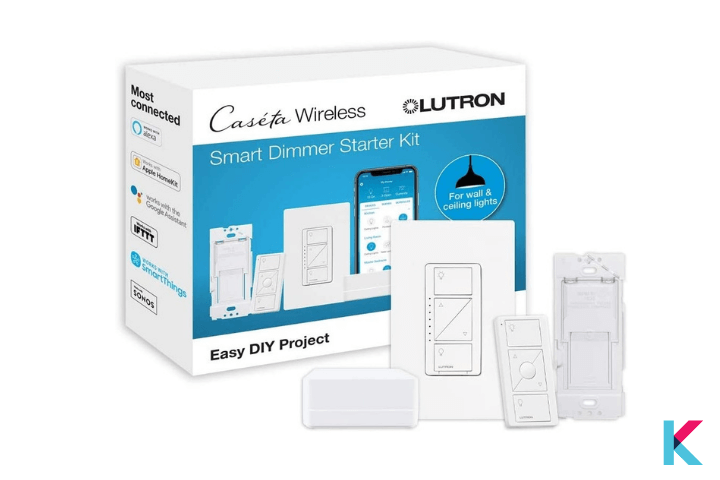 Lutron Caseta Dimmer Switch Starter Kit is the best dimmer switch for HomeKit users. It works with any table or desk lamp. So, you can convert the dumb devices into smart devices using this dimmer switch. It is not only for turning off or on but also can dim the bulb when you want. This kit includes a remote as well as you can control it with Siri. However, it is more expensive than the other dimmer. But it is worth investing in as it requires very limited input.
Get the Lutron Caseta Dimmer Switch Starter Kit from Amazon for $99.95. Click here to place your order.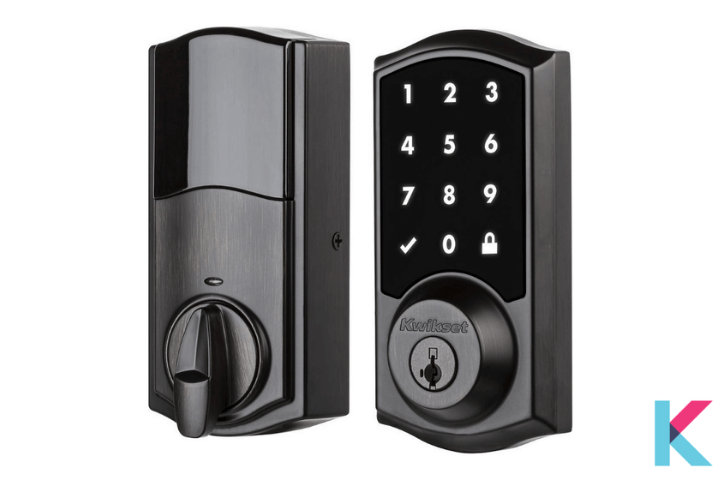 When you are in the iOS/Apple ecosystem, the Kwikset Premis lock is an incredible device. The Smartkey features and customizable codes are an excellent way to share access to your home. If you are an owner of a newer generation Apple TV or HomePod, it works correctly without any doubt. You can protect from intruders with alarms with incorrect codes and lockdown mode. Using Premis App, you can check the lock status of their door. Apple's end-to-end encryption helps you to protect your electronic communications.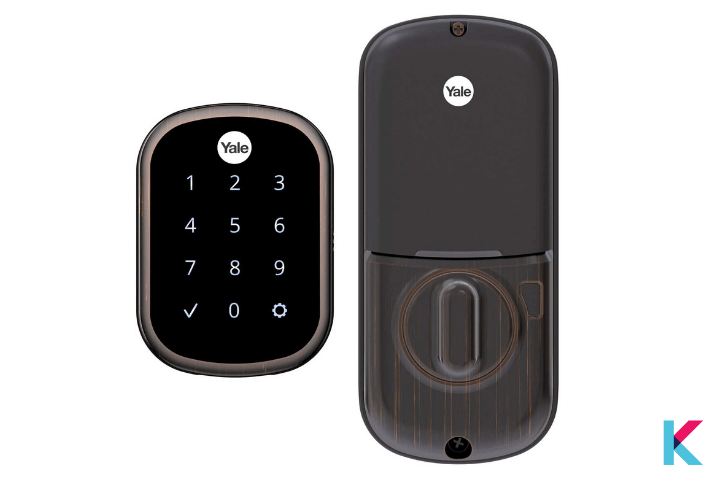 The Yale Assure SL smart lock is Apple HomeKit Enabled smart lock with a small and clean design. It can connect with any of your smart home hubs and security systems with all of its radio offerings. If you have an Apple TV for the HomeKit version or security system or smart home hub, you can integrate, monitor, and control your smart lock while you are not at home.
As we mentioned above, there are many Apple HomeKit doorbells, Apple HomeKit cameras, Apple HomeKit hubs, Apple Homekit door locks, and Apple HomeKit thermostats on the market.
Get the Yale Assure SL smart lock from Amazon for $171.80. Click here.
Does Apple HomeKit require a hub?
Apple Home app is only one thing you to control your Wi-Fi or Bluetooth-enabled HomeKit compatible devices when you are home. You can turn on or off your smart devices using your Home app. You know what you just want to simply touch on the app. But, when you are not home, and for added features, you will need a Homepod or iPad running iOS 10 or later and a 3rd or 4th generation Apple TV running tvOS 9 or later.
Some devices are connected to the hub through a Wi-Fi network. But, some need a Bluetooth connection. If you want to control devices more than 30 feet or more, you need a Bluetooth extender. It acts as a Bluetooth to Wi-Fi bridge.
Best Siri HomeKit commands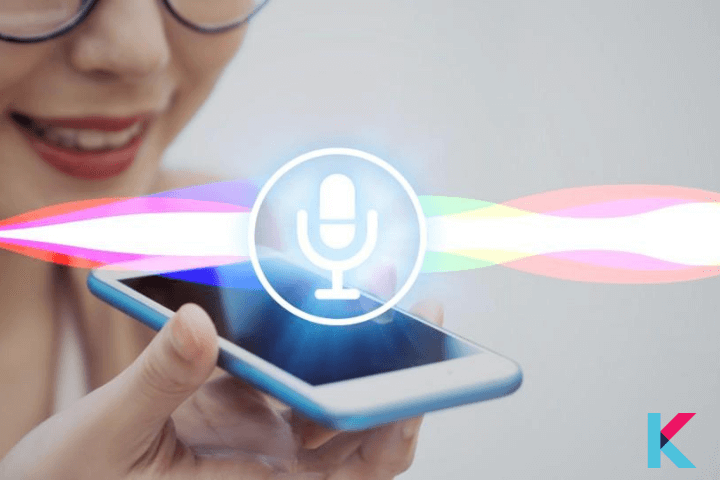 If you are already an owner of Apple HomeKit, you should know about Siri. But, if you are a stranger, don't worry about that. We will explain the nuts and bolts behind the Siri voice assistant. Siri is a voice-controlled personal assistant for Apple users, and she can do everything for you. You just want to talk to her and help to get things done. Siri interacts with your iPhone, iPod Touch, iPad, HomePod, Apple Watch, or Mac. You can tell her to show something, ask her questions or issue her with commands for her to execute. She has access to other builds in applications such as Messages, Mail, Contacts, Maps, and more.
It is more convenient to control all smart home devices with your voice. Here are some commands you can use which start with a "Hey, Siri.."
"Set the temperature to 65 degrees"
"Turn on the lights"
"Turn off the lights"
"Set the brightness to 75%"
"Dim the lights"
"Set my bedtime scene"
"Turn on the coffee maker"
"Lock the front door"
"Open the garage door"
"Set the thermostat downstairs to 60"
How to set up the remote control?
Firstly, you want to open the Home app on the iOS device to set up your HomeKit. Then, tap the plus button in the top right corner. Now, you can connect a device or create a scene. Scenes will let different devices trigger at the same time. For example, it can turn off all the lights, locks the front door at bedtime. It is easy to set up HomeKit compatible devices. You just want to scan a QR code, and you can respond to Siri voice commands.
Our pick
If you think to buy an iPhone or you already use an iPhone, the HomeKit is right for you. Thanks to Apple. Because they allow third-party manufacturers to make their smart devices HomeKit-friendly. Apple has more stringent security requirements than Google Assistant and Alexa. When we consider the Home app, it is a very powerful smart home manager. It gives you a lot of options for automation and control than Alexa does. Also, it is more on par with a smart home system such as SmartThings. Thanks to being locally controlled. So it is a very secure platform and not cloud-dependent. If you like to make luxury in your home, the Apple HomeKit is especially for you.
If you are interested, you can read our Ring HomeKit article to know how to use Ring Devices with Apple HomeKit.