HOOBS Smart Home Automation – Complete Review
Simply HOOBS is a bridge between your favorite smart home device and HomeKit. HOOBS in a Box starter Kit comes with everything you will need to set this up including HOOBS in a Box, Power Adapter, Ethernet Cable, and Micro USB Cable.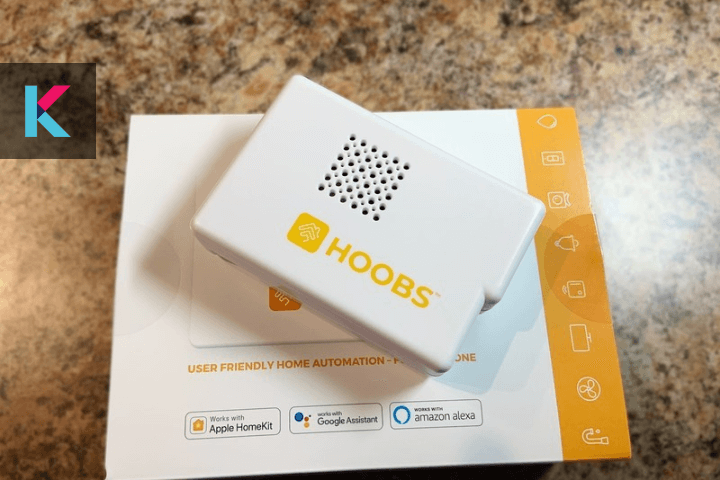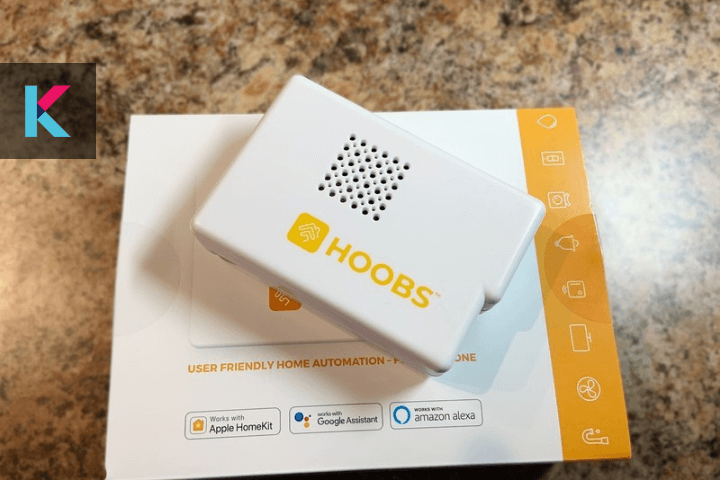 Do you like to connect your smart home accessories to your favorite Ecosystem? Just relax now. This review is right for you. Some of the biggest brands in a smart home are compatible with Home Kit now such as SmartThings, Ring, Nest, Dyson, iRobot, Honeywell, broad link, Wink, SimpliSafe, Logitech Harmony, and more. Now, I am going to introduce a fantastic device that can simplify the task of Homebridge. Let's jump into HOOBS Smart Home Automation.
Shortcuts;
What is HOOBS?
Simply HOOBS is a bridge between your favorite smart home device and HomeKit. It stands for Homebridge out of the box that is comprised of a Raspberry Pi. It includes a SD card and the Homebridge software pre-install.  Also, New HOOBS 4 is quickly stable and impressively good-looking with key UI elements. It packs with significant improvement to the overall experience.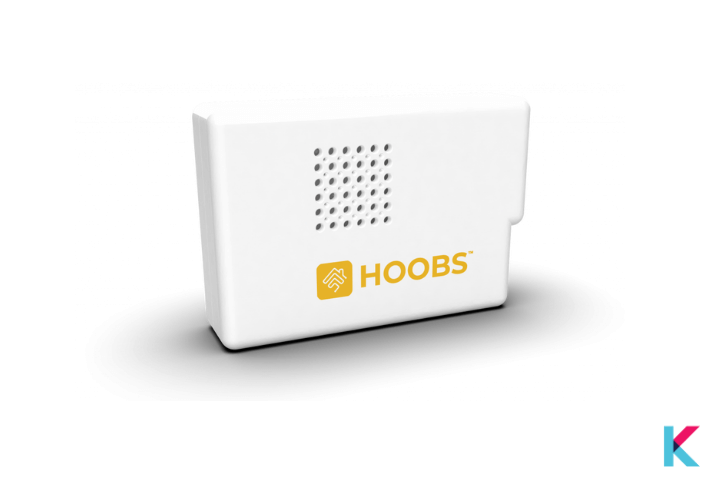 HOOBS is the smallest smart home server that I have ever seen. Smart plug of HOOBS fits in your pocket. Further, it runs locally on your WiFi router and gives you versatility and maximum connection around your home. And yeah! HOOBS is the number one solution for Homebridge. It has a web interface that simplifies installing plugins and configurations.
The Homebridge helps to bring non-HomeKit compatible devices and automation into HomeKit compatible. It is also a lightweight server that you can run on a Raspberry Pi or a computer. You can control all the non-HomeKit compatible devices within the Apple Home application such as Ring doorbell, Nest Thermostat, or Samsung SmartThings sensors. You can use Homebridge integrations or plugins that are actually built by the Homebridge community.
However, it takes a lot of time troubleshooting and some coding experience. If you are new to HomeKit or you don't have a lot of coding experience, HOOBS is especially for you. It makes all these things easier. They aim to unify simplify and make the Homebridge ecosystem more user-friendly.
If you like to create a HOOBS device with the downloadable HOOBS software and your own Pi, you can create it yourself easily. If you are a beginner to the smart home, it is designed to be accessible to everyone.  It allows home automation systems to communicate with each other. Also, there are over 2000 plugins for many devices that bring compatibility.
Further, it is very friendly to a beginner with an all-in-one easy control system. It can be paired with top-of-the-line accessories for every room. It is also designed in more than 20 languages. Now you can control your all devices from a single device with HOOBS Home Automation System.
Why do you want HOOBS?
There are many more reasons to choose this smart buddy. It is easy to use for everyone. You will be able to set it up in minutes with a plug and play solution. They provide HOOBS customers to get free support with plugin configuration. Also, there are more than 2000 plugins to select from bringing compatibility for many smart home devices on the market.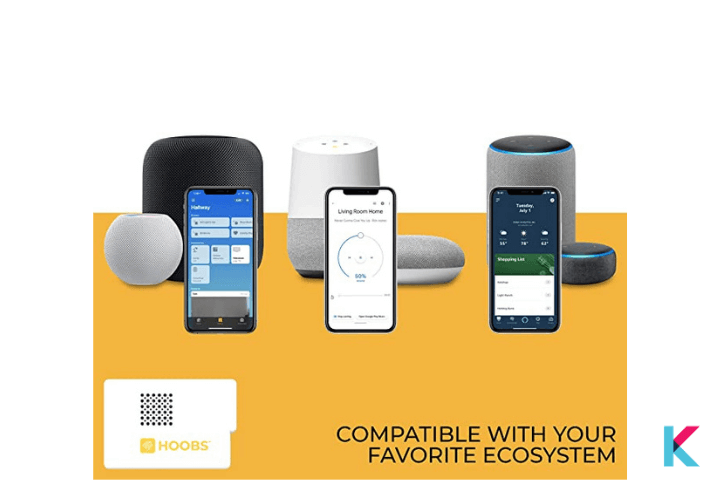 Do You know? there are more than 300000 users all around the world including automating homes and businesses.  Also,  HOOBS in a Box starter Kit comes with everything you will need to set this up including HOOBS in a Box, Power Adapter, Ethernet Cable, and Micro USB Cable.
Pros and Cons of HOOBS
Technical Specs of HOOBS
WiFi - BCM43438 wireless LAN
Bluetooth – Bluetooth Low Energy
Ethernet – 100mBlt Base Ethernet
CPU – Quad Core 1.2GHz 64bit
Memory – 1GB RAM, 16GB Flash Memory
Key Features of HOOBS
Dashboard – The Dashboard of the HOOBS allows customizing what is important to you. Also, you can add accessories, widgets to your dashboard.
Accessories- The screen of the accessories allows you to control the view and arrange your home's accessories into your rooms.
Logs – This logs screen shows you what is going on with your HOOBS device.  The plugin and bridge labels are clickable. So, they give direct access to the plugins and bridge responsible for the log message.
Bridges- The bridge screen allows isolating plugins from each other. You can create a new bridge by default by installing a plugin. Also, HOOBS Bridge is a complete Homebridge instance with isolated configurations and plugins.
Plugins – The screen of the HOOBS plugin allows you to install, remove and update plugins from the system. It also supports Homebridge plugins.
Configuration- The Configuration screen lets you change all the plugins and the hub settings.
Ring and Nest plug-in for HOOBS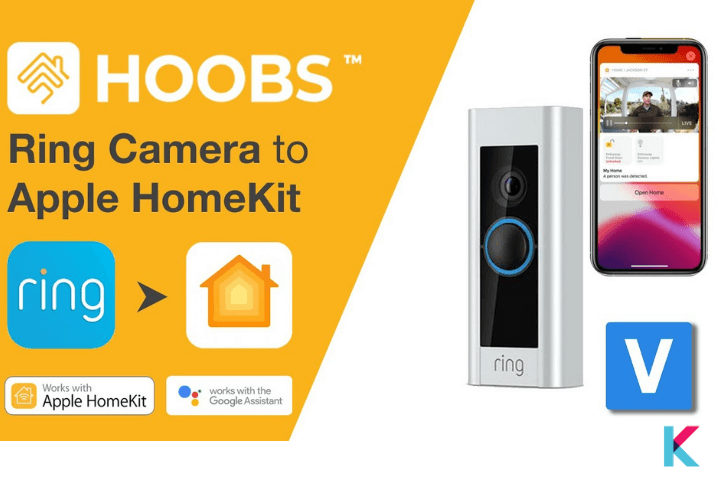 Ring HOOBS plugin provides a platform for Ring camera, Ring Doorbell, Ring Alarm system, Ring lighting system, and 3rd party devices that connect to the Ring Alarm System. All you need to do is install the Ring plugin and log in with the Ring login credentials on the plugin configuration page to connect to the Ring server. Once your Ring devices are linked, you can continue adding the Ring devices using the Apple Home App. They will appear in Apple Home App automatically, no manual adding is needed.
See more: Ring Homekit - How to use Ring Devices with Apple HomeKit
Nest HOOBS plugin provides a platform for Nest Thermostat, Nest Protect, Temperature sensors, Nest x Yale Lock devices into your Apple Home System. Currently, this plugin supports all these devices including the EU/UK model of the thermostat. Also, you can configure this plugin from the configuration screen in the HOOBS UI. If you want advanced configuration, you can go to the Advanced configuration section further.
How to set up HOOBS?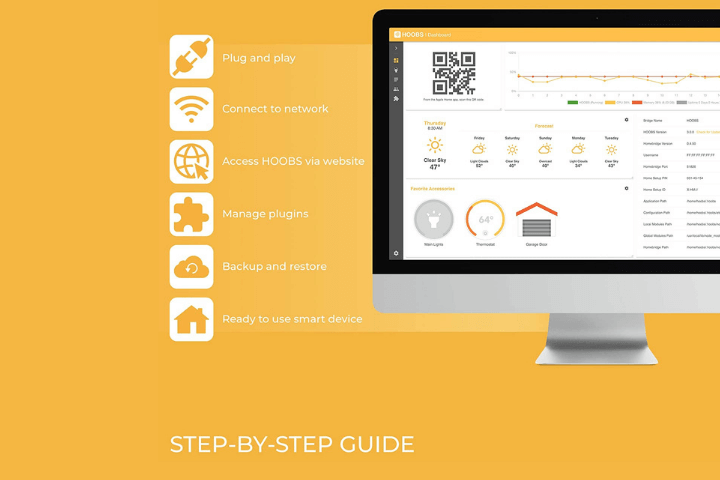 Initial setup is easy. It takes only a few minutes. You just want to plug the HOOBS box into an outlet, and then connect HOOBS to your router with the included Ethernet cable. After that want to power up hubs with the included plug and micro USB cable. Next, install the microSD card in your Raspberry Pi 3b/ 3b + or 4b. You want to download the HOOBS app and wait few minutes until HOOBS starts up. Then, open the HOOBS app; it will guide you throughout the entire installation process. Also, you can get the support of the HOOBS team at support.hoobs.com.
Is HOOBS secure?
HOOBS is very secure as it runs locally on your network. It is not any chance to open to the world. It has military-grade encryption that encrypted external communication. So don't want to worry about the security of the HOOBS anymore.
Is HOOBS worth money?
You should buy this if you want to add HomeKit to non-compatible accessories or you are looking to buy devices that don't support to HomeKit, then the HOOBS is worth considering.  You will be able to integrate major smart home devices into your smart homes like Nest, Ring, and more.  If you don't want to hassle with setting up Homebridge, HOOBS is right for you. Homebridge requires extra hardware like a Raspberry Pi as well as installation always-on Mac/PC. Also, the installation and configuration process may be tough with terminal commands and editing.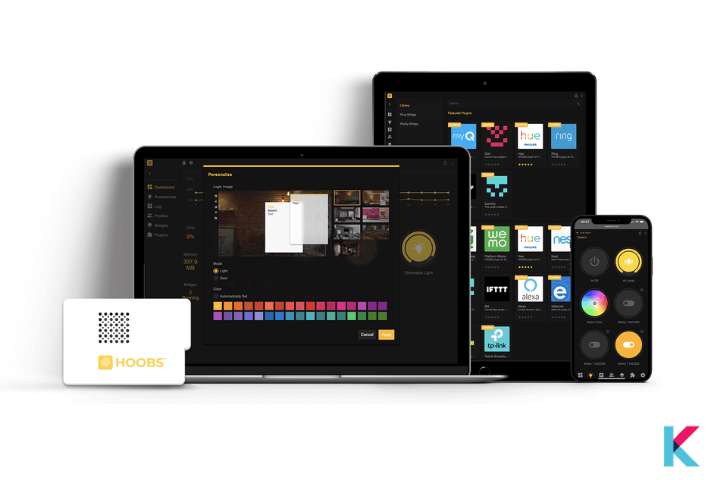 You can do an experiment with virtual HomeKit accessories with HOOBS. So, it is an incredibly useful tool that wants to automate every aspect of your home. Also, you can create virtual switches and a virtual alarm system using your existing sensor and speaker. When we consider its cost, it is only $199.99.
Our pick
The HOOBS starter kit is actually worth a look. It is a tiny little box. But it does all the work for you. It has thousands of accessory plugins and easy to use interface. All you need to do is a few clicks to add HomeKit accessories like Nest Thermostat and Ring doorbells to the Home App. It makes an easy recommendation for every user. Also, you can open up your HomeKit homes to new accessories, automation possibilities, device categories. If you are keen to build your smart home with HOOBS, it is time to connect your all accessories to the HOOBS. It provides user-friendly home automation for everyone.
If you are interested in another smart home system, you can find our KNX smart home article.