Apple HomeKit - Apple Smart Home Solution for your home
Apple HomeKit is the Apple smart home solution and Apple home automation system to connect your smart home devices and iDevices with a simple touch.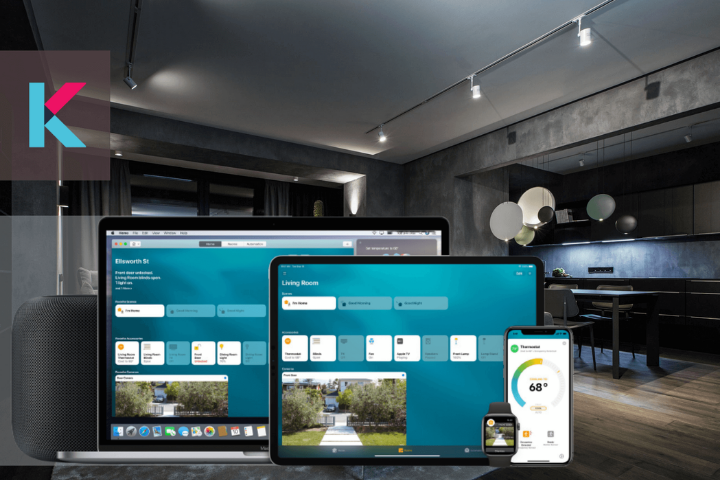 In this era, where technology is making everyone's lives easy and more convenient, smart home devices take this to a whole new level. Smart home devices make your home your new best friend at the same time making your life easier with an easy to manage and handoff home.
If you own an apple device, and like your doors opened for you just by saying "Siri, I'm home," before entering, the Apple HomeKit is for you. Your apple device will be your universal remote for your smart home if you use Apple Homekit.
Controlling the temperature of your home or controlling the light or mood of your home can be done by using the Apple Homekit because you can connect to your thermostat and smart light bulbs as long as they are compatible. Apple HomeKit lets you control all smart home devices if you would want different areas of your house to be in specific brightness, temperature and control even other compatible devices.
HomeKit is not compatible with Google assistant or Alexa, but with the increasing number of the Apple HomeKit accessories, and the user base for Apple, the HomeKit is a convenient way for the Apple users who are beginning to set up their smart homes.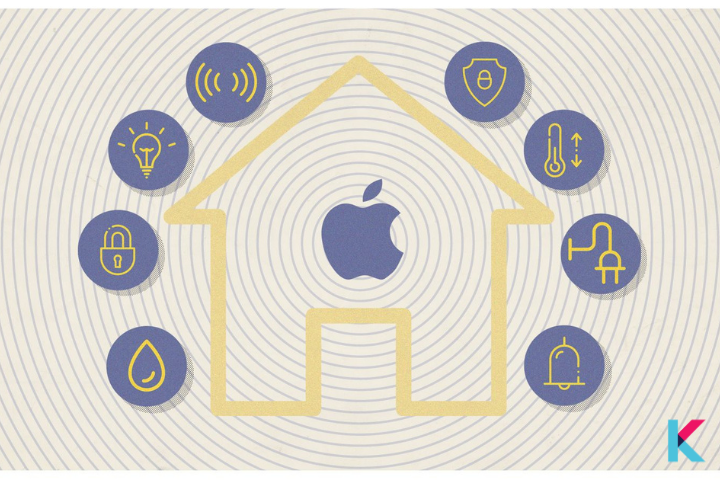 If you already use an iPhone or iPad which runs on iOS 10 or a version after that, the smart phone app will already be installed on your device under the name "Home App."
The Apple HomeKit Accessories keeps getting smarter and the list is getting longer, Apple is introducing more accessories for the Apple HomeKit with 21 devices. This list includes Air Conditioners, Air Purifiers, Bridges, Cameras, Door bells, Fans, Faucets, Garage Doors, Humidifiers, Lights, Locks, Outlets, Receivers, Routers, Security, Sensors, Speakers, Sprinklers, Switches, Thermostats, TV's and even Windows. Under each of the types of compatible accessories there are still devices of many brands that will work with these Apple HomeKit Accessories.
See more: The Best Home Automation Systems
Users describe their experience with Apple HomeKit Accessories to have made their lives easier and convenient. Some users explain how they have pre set the mood of the house for mornings and with just a few words like "Good Morning Siri," the ambiance of the house changes. The lights come up, the temperature changes and even starts a pot of coffee for them and unlocks doors.
If you have an hub for the HomeKit, you can control your smart home from remote locations like work, school or even on a vacation. You can control the cameras, the temperature and switch on emergency lights at night. But if you do not own a hub, the app will work only when you're at home but Apple HomeKit is also compatible with Apple TV's, Homepod and iPads which works and acts as a HomeKit hub, you will be on the safe side.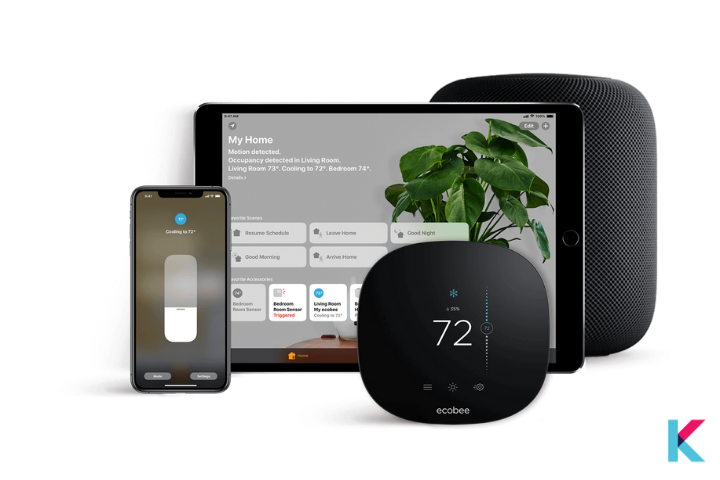 Using and setting up HomeKit is easy, you just have to open up your Home App on your Apple device and tap the plus sign on the screens top right corner. This will help you to connect any Apple HomeKit accessory and even create a scene in your smart home. To connect to your Apple TV HomeKit, you should set up your iCloud account the same as on your other Apple device which will make the Apple TV your home hub.
Setting up an Apple Homekit device with smart plugs, lights, locks, cameras can easily cost you only $1000 if you don't already own smart accessories. The Home App though, is free and available on your iOS device. In addition to the cost of acquiring the smart accessories, if you want to control your smart home through a remote location, you will have to get your hands on an Apple TV, HomePod or iPad. The smart home accessories can be even controlled by your Apple Watch, you can set these accessories as your favourites on the watch, or ask Siri to perform these tasks for you.
All smart home devices, even the Apple HomeKit is a hefty investment for you. However, smart homes can make your life easier and better. If you have pets who you would like to keep an eye on when you're at work, or if you want to control your locks and doors for children or visitors and simply if you like a little technology and luxury in your life, the Apple HomeKit is for you.
If you are interested, you can read our Ring HomeKit article.