Best Home Automation Systems 2023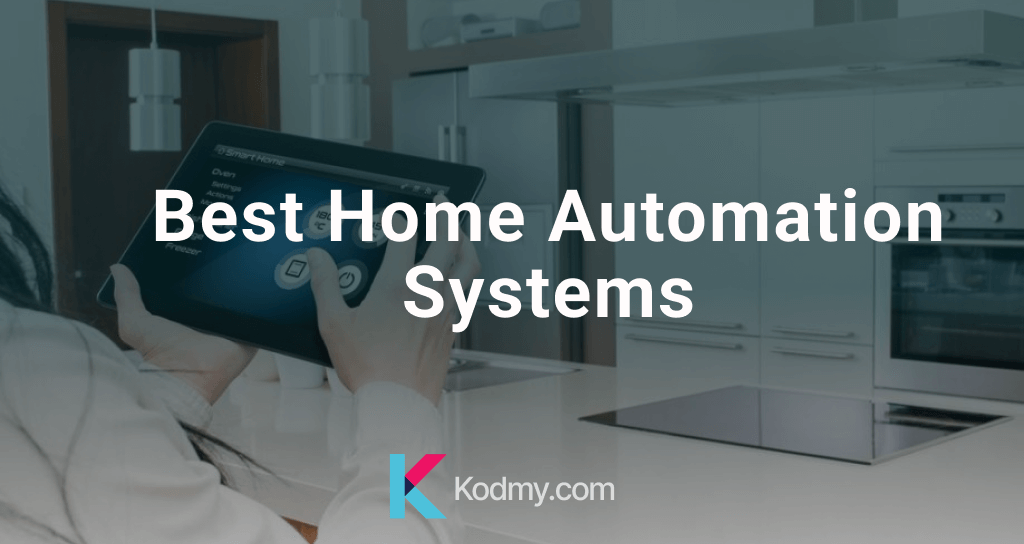 In the last few years, the concept of home automation system has gained immense popularity. What kind of things would a home automation system be part of? Ideally, it is possible to automate and remotely manage everything that can be linked to a network. Home automation most generally connects simple binary appliances in the real world. We've listed 11 of the best home automation systems 2023 for all needs and budgets.
What is a Smart Home Automation System?
Smart Home Automation System monitors and controls home attributes using a smartphone, tablet, or a specific central automation control hub system from anywhere.
You can enhance your smart home experience with integration with your Home Automation Systems. Looking to integrate your smart home system with Apple HomeKit such as Nest HomeKit, Alexa HomeKit. Download Enomek to add any smart home system to HomeKit now.
Step guide for Enomek App Installation
Programmable devices, such as Lights, electric items, power outlets, AC systems, climate, and entertainment systems that are connected to a network, can be managed remotely even when you're not at home. This also includes the alarm system from the home security system, including all the doors, windows, smoke detectors, CCTV cameras, and any other devices that are networked to the system.
You can work some of these devices via apps, with voice assistants such as Siri, Amazon Alexa, or Google Assistant, and using the main automation hub itself.
Remote Control
Mobile Application (App)
Voice Assistant (Google Assistant, Amazon Alexa, Siri)
Control Protocols
Wi-Fi
Z-Wave
ZigBee
Bluetooth
Benefits of a Good Home Automation System
Remote Access
Comfort
Energy efficiency
Convenience
Safety (Better home security)
Ease of access
Necessary for parents
Instance notifications
Like anything in life, Smart Home Automation System has its disadvantages. Let's see what're the cons of the Home Automation systems.
Cons of Home Automation system
Costs - More expensive
Security issues - Tends to be hacked (App security, wireless security, integrated systems)
New technology - Having trouble connecting to the internet, experiencing lag
Maintenance cost
Greater acceptance (sometimes be seen as unnecessary)
What are the best home automation systems?
Apple HomeKit - Home Automation System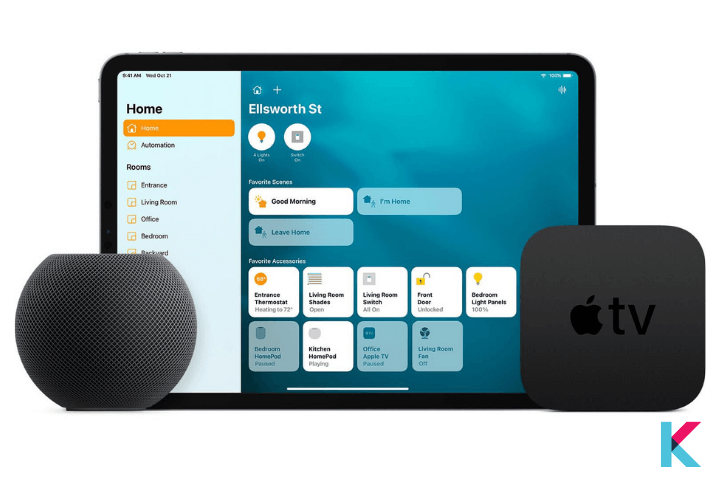 Apple HomeKit is what Apple introduced to apple lovers, to easily manage their homes and devices. This is Apple's Smart home automation solution. Compared with other smart home automation solutions, a central hub or a computer is not mandatory for this Apple HomeKit.
You can simply manage your house by using an iPhone, an iPad, or a Mac. By the way, installing a hub such as Apple TV or HomePod will give you more value and wonderful features together. The Major 2 components of this Apple Homekit are compatible with iDevice and the iOS app from the app store. Also, it is the best home automation system in the UK and Australia. Using a single app you can control all these devices and many options such as,
More secure and has no privacy issues compared with other available options.
Simply control everything with Siri (Voice commands)
Controlling bulb colors, brightness levels, and many more.
In the house temperature, humidity control automatically
Smoke, motion and other sensors/detectors send you notifications when something is not okay with your home.
Check out home, and control devices with your iDevice easily using cameras.
You can automate your house easily with Apple HomeKit.
Apple HomesKit Supported Devices,
Wide range of bulb types
Thermostats
Switches
Speakers
Routers
TVs
Sensors
Locks
Power outlets
Fans
Air Conditioners / Air Purifiers / Humidifiers
Window Blinds
CCTV Cameras
Doorbells
Electric gates / doors
Sprinklers
Google Nest Home Automation System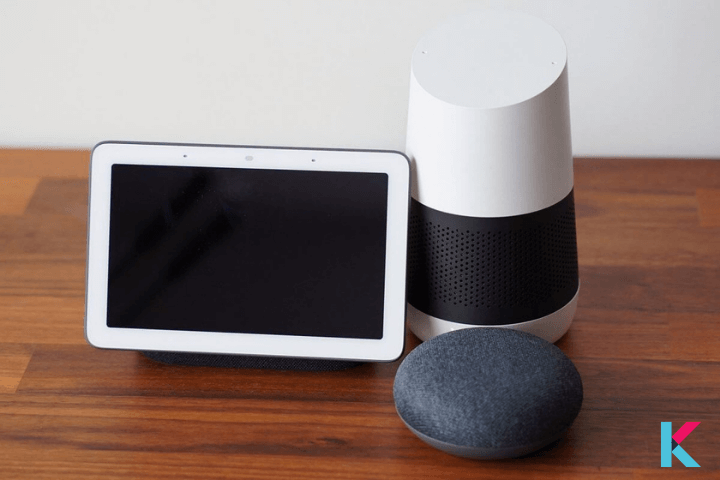 Google Nest is the next best smart home automation solution for you. You can use Google Nest Mini, Google Home speakers, or Google Nest Hub Max as the Google nest home automation hub. In this google nest hub, you have the app support for all the smart home appliances you have in your house. You can easily control, automate and check all the status related to your smart devices via this Google Nest home automation system. Also, it is the best smart home system on a budget.
Control house smart devices
Voice control support
Door locks, bells, and gate control.
Sensors are supportive.
Control your CCTV cameras, water supply meters, and indicators.
Switches, energy-controlling plugs, and bulbs controlling simply with the hub.
You can google Chromecast via google tv.
Compatible with many available smart home devices such as Logitech, Philips, and many more.
Hurry up! Get the Google Nest mini from Walmart for $39.99 via the link below.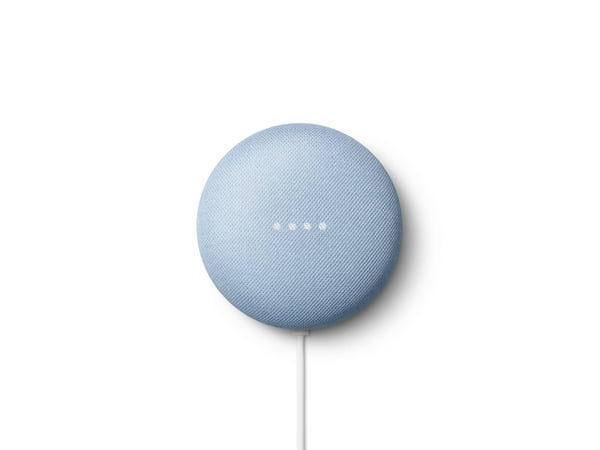 Hubitat - Home Automation System
Hubitat innovated with pure intentions and the promise of absolute privacy. The Hubitat smart hub was born because it does not rely on any cloud-based service. As other companies ask, why put your smart home's protection and convenience rely on an insecure internet, or a service that might shut down instantly. Hubitat claims its smart home solution is 100 percent local.
All your smart home devices connect to the Hubitat, all processing is handled on your home network locally, and all monitoring takes place through a web-based interface supported directly from the Hubitat, not via an online provider, even if you set up an online account to use it with the business.
Many common platform integrations, including Hue Bridge, IFTTT, Google Home Nest, Amazon Echo, and others, are supported by Hubitat Elevation. It comes with dozens of automation built-in apps, such as Hubitat Safety Control, Basic Lighting, Rule MachineTM, Mode Manager, and the Hubitat Dashboard.
Hubitat Features:
Local Processing
Excellent support for Lutron Radio via Telnet. Outside of Lutron, it works with all other devices.
Excellent support for devices, guidelines, automation, etc. Which does not depend on a cloud service. Management is clear and easy to comprehend
Excellent third-party support comparing other available hubs.
Powerful control.
Presence Integrated.
Built-in Dashboard functionality.
Amazon Echo - Home Automation Systems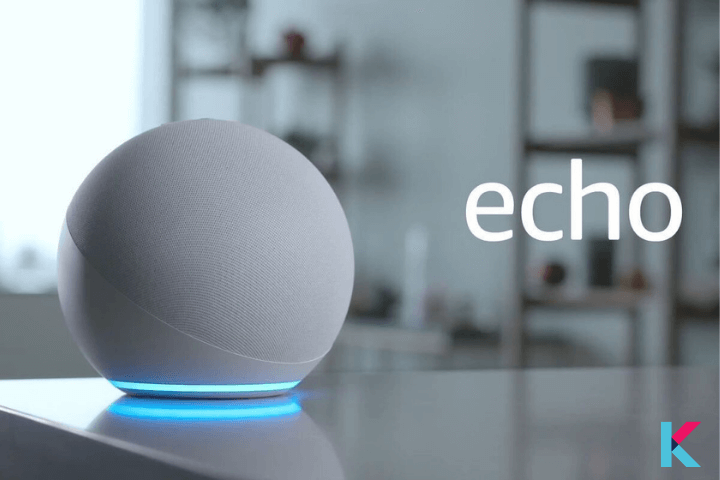 A big shift in aesthetics and design for the Echo line is the latest Amazon Echo 4th Gen. The latest spherical shape is modern and shorter, and instead of 360 degrees sounds, the sound is now focused in one primary direction. This adds additional power and seems to generate more sound compared with previous versions.
You may buy this Echo Dot (5th Gen) Kids Owl with Echo Glow from Amazon via the link below.
The setup and connection with home automation gadgets are straightforward. All you have to do is just turn on the hub, and the Echo declares it is ready for initialization. On your device, open the Alexa app, and the new Echo will detect automatically and set up instantly. You don't have any details to enter at all.
The echo delivers clear highs and clear sounds that automatically adapt to any room.
Voice control is supportive.
Echo can Control all the compatible smart home devices
Also, You can ask to play music, questions, news, weather, set alarms, and more.
Built-in Smart home hub
Easy to set up and connect with other smart devices such as hands-free, bulbs, sensors, locks, etc.
Protect user privacy. Streaming indicators, the ability to manage your voice recordings, microphone off button, and many more.
Samsung SmartThings - Home Automation System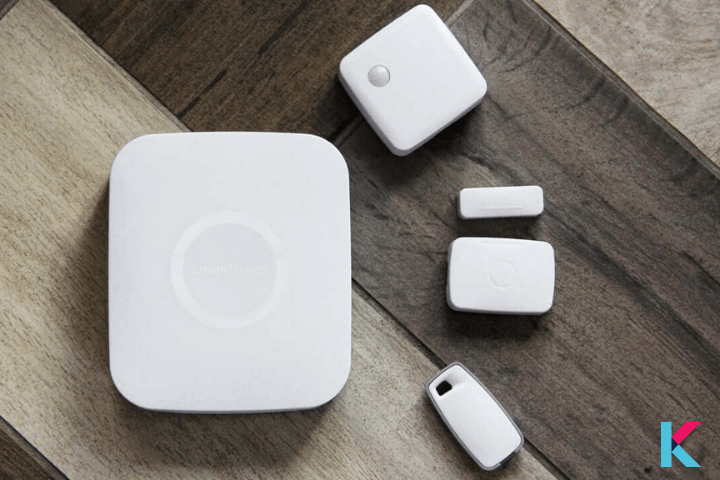 Samsung SmartThings is another excellent and a good option available for you. The Samsung SmartThings home kit is simple. You can easily pair the outlet, Cameras, motion sensors, open/close sensors, locks, sirens, plugs, bulbs, and many more. Also, this kit can monitor current wattage, water supply, temperature sensor, and more. So, it can be used as the best automation security system for your home.
Total package for your Smart home dream.
You can monitor, control and manage your home very simply via the app.
Connect compatible lights, locks, sensors, switches, cameras, thermostats, locks, and more.
SmartThings is compatible with the other works with equal products from Samsung, Bose, Yale, Amazon, Osram Lightify, Honeywell, and more.
You can get notifications directly to your smartphone.
The Special Trigger lights system does not just light but also includes motion sensors. Automatically switch on when it detects a motion and switch off when the motion ends.
Has Z-Wave Certification
Control4 Smart Homes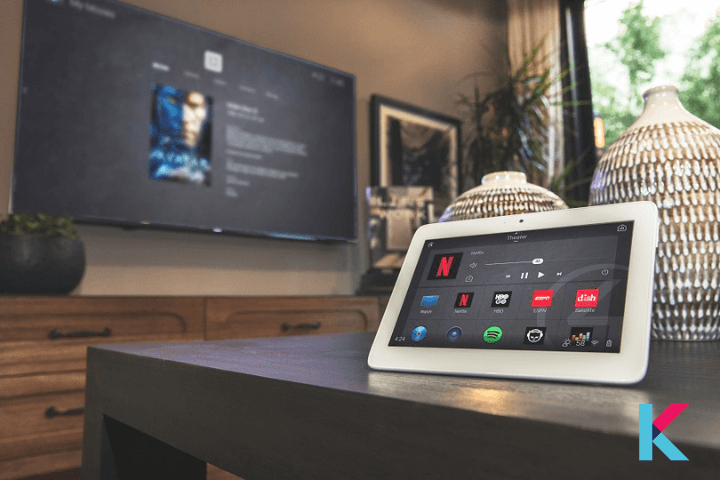 You can connect all your technology into one user-friendly system with Control4 Smart Home Automation products and services. So, you make your home safer, easier to enjoy, and more comfortable with Control4. It has intuitive touch screens, remotes, apps, and voice commands to control all your smart devices and settings. Also, you can manage lighting, locks, security, thermostats, and set the scene to watch a movie. It integrates with tons of third-party smart home devices.
Ways to control your home with Control4
Smartphone App -Control4 app is the most convenient way to manage your Control4.
In-Wall and Tabletop Touch Screens - It has the same user interface as the Control4 smartphone app
Neero Remote - Neero remote comes with a hard button and a graphical touch screen.
Keypads - You can manage Control4 with custom-configured, wall-mounted keypads.
Voice - Control4 integrates with Amazon Alexa and Google Assistant
Tuya Smart Home Automation System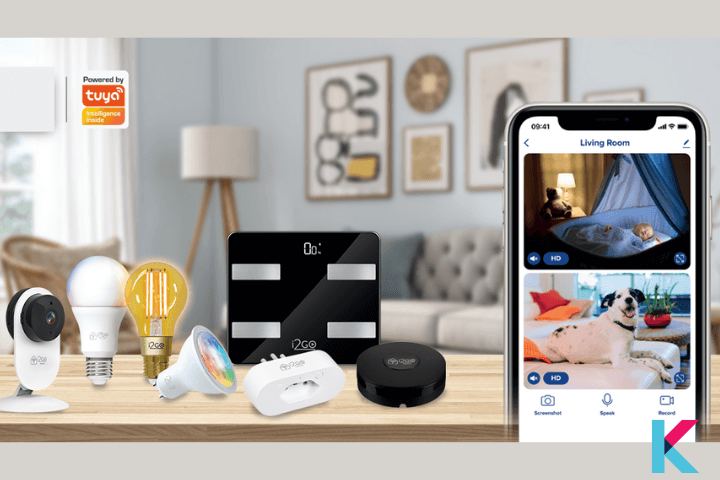 Tuya Smart Home Automation System is a universal Internet of Things platform (AI + IoT platform). They authorize products for customers, brands, OEMs, and retail chains. The important thing about Tuya smart is that they don't make any smart home products. But Tuya Smart provides a platform for other smart home manufacturers. This is very important to small smart home appliance manufacturers.
Ever wondered how to add Tuya devices to Apple HomeKit. ? Let's see how.
They only need to focus on product development. After registering their smart home devices on the Tuya platform, they can activate Tuya Smart Life or Tuya Smart App and they needn't focus on building a cloud and part application to manage the device. Tuya Smart integrates with third-party programs such as Amazon Alexa and Google Assistant and works with Wi-Fi.
Features of Tuya Home Automation System
Can connect Tuya Smart App and Tuya Smart Life app
Receive real-time alerts
Add and control many devices at once with one app
Remote control from anywhere
Intelligent multi-device interoperability
Share devices with others
Voice Assistant
Amazon Alexa
Google Assistant
Brilliant Smart Home Automation System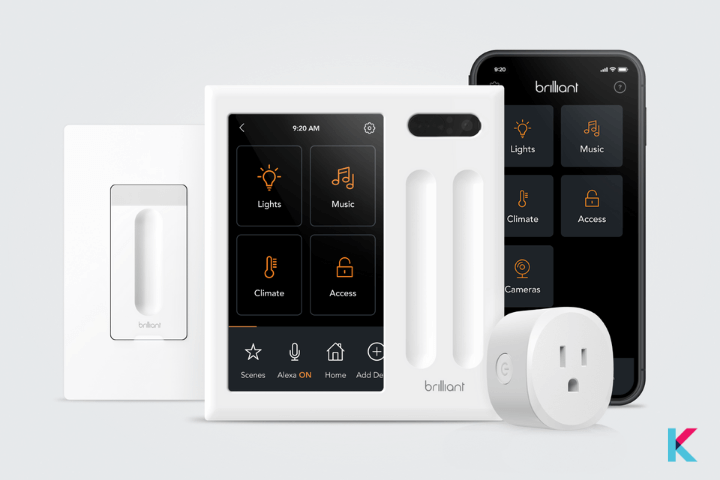 Brilliant smart home automation system gives all-in-one smart home control for homeowners with the ability to conveniently control their amenities and utilities. This Brilliant smart home system can be used to play music, adjust the temperature, turn on the lights, and many more.
It has a Brilliant all-in-one smart home control display, Smart Dimmer switch Add-On, And Brilliant Smart Plug. Also, Smart Home Control panel is available in one switch to four switch and takes the place of any light switch in your home. Smart Dimmer switches can be installed in any room. It enables you to wireless add on to the Smart Home Control System.
You may get this Brilliant Control Panel from Amazon. Click the image below.
You may get the Brilliant Smart Dimmer Switch from Amazon. Click the image below.
You may get the Brilliant Smart Plug from Amazon. Click the image below.
Features of Brilliant Home Automation System
Completely wireless
Coustomizable touch screen
Turn your regular lights into smart lights
Comes with few colors
Motion control
Has video intercom capability with microphone and camera
Ambient light sensors
Voice Assistant
Amazon Alexa
Google Assistant
Apple HomeKit
SmartThings
Supported devices
Lighting and Switches - Hue by Philips, Tp-Link and Kasa Smart, LIFX, WEMO, Leviton, Lutron
Climate Control - Ecobee, Honeywell Home
Home Security - August, Kwikset, Schlage, Ring, Yale, Emtek, ButterflyMX
Music control - Sonos
KNX Smart Home Automation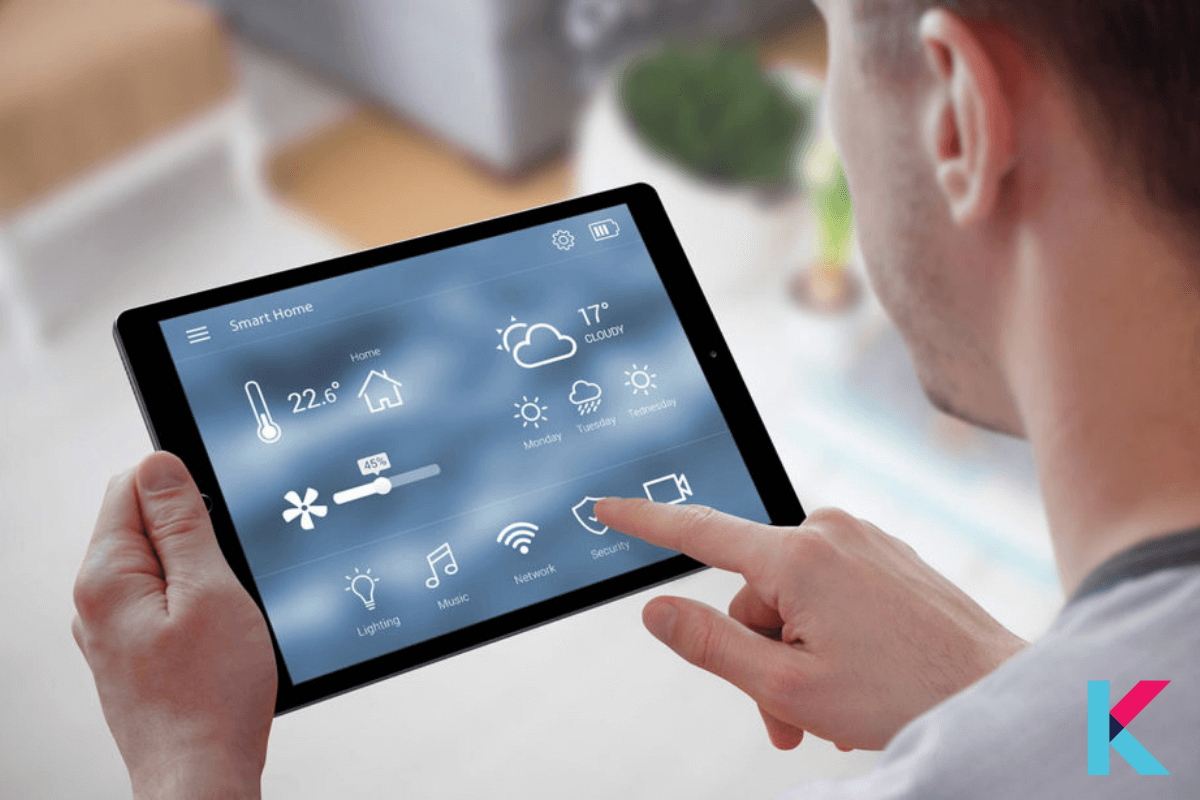 KNX is an open standard for home and building control. It also is any set of devices that are connected to an automatically controlled KNX system and the best wired automation system. This KNX smart home automation system provides a user-friendly interface and is consistent for all types of home or building automation.
KNX has a unique range of products and multiple design options. It is all in one system that can control everything such as Blinds, Lighting, Heating, Security, Door communication, and Visualization. Also, you can combine your KNX home with the latest smart home possibilities with Homey Pro. Further, KNX systems can be managed by various manufacturers.
Features of KNX Home Automation System
User operation
Energy management
Security and safety
Complete product range
Mobile app control
Remote access
Voice Assistant
Apple HomeKit
Amazon Alexa
Google Assistant
Wink Smart Home Automation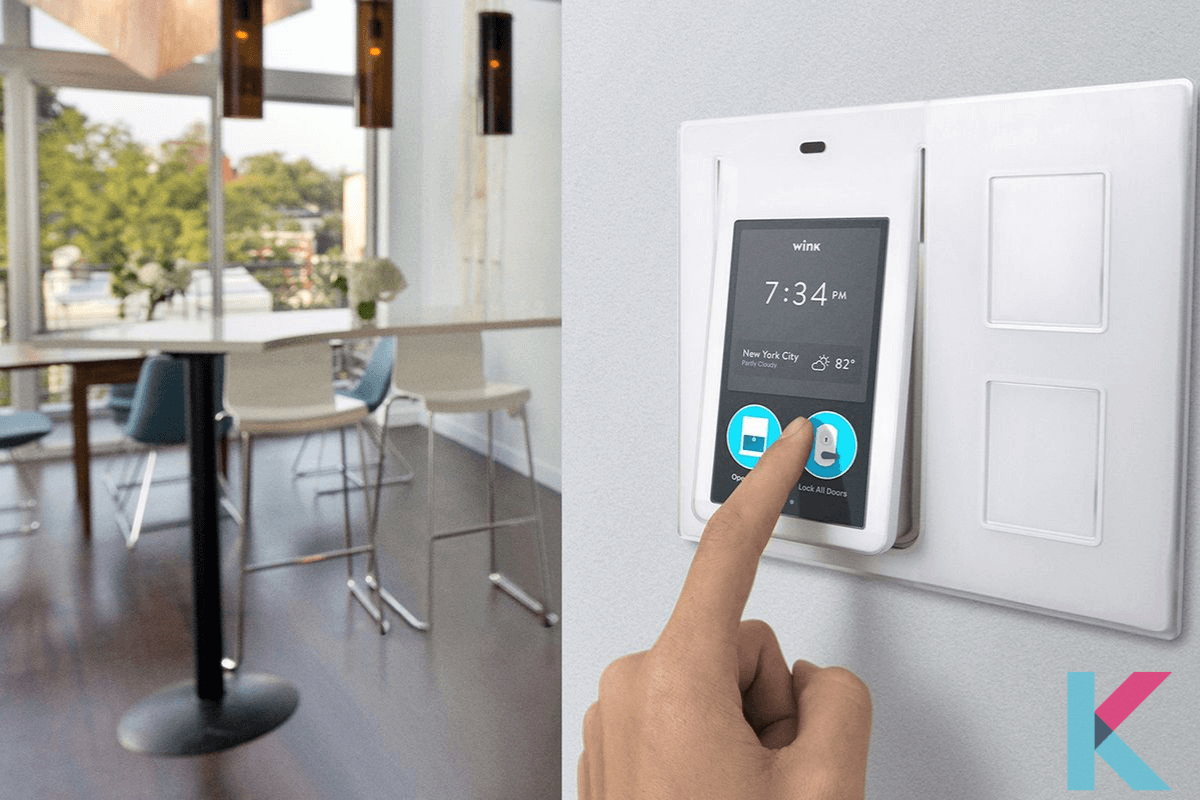 Wink Smart Home Automation system includes three DIY automation kits namely Wink Hub, Wink Relay, and Wink mobile app. Wink control and connect with smart home devices from a combined user interface. They also offer Wink-certified products.
If you want to check whether your devices are Wink compatible, you can select devices that come with a "Wink Hub compatible- Wink Hub Required" seal on the package. Wink Hub is compatible with many smart home device categories from popular brands such as switches, smart detectors, outlets, garage doors, locks, and thermostats.
Features of Wink Smart Home Automation
Compatible with Stringify app
Real time monitoring feature
Supports wireless protocols such as bluetooth LE, Zigbee and Kidde
Support Wi-Fi connectivity and wired ethernet
Clean app
Local control
Geo-fencing
Voice Assistant
Amazon Alexa
Google Assistant
ZigBee Home Automation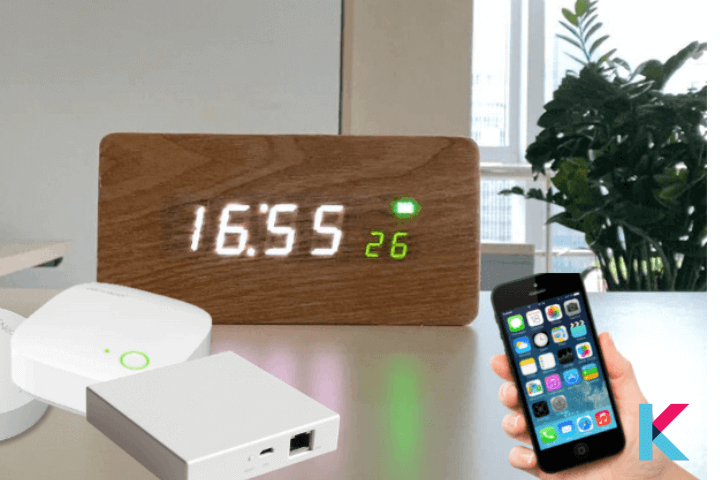 Zigbee Home Automation is a global standard that enables consumers to manage energy consumption, save money, and home security. It is also easy to install and affordable. All Zigbee Home Automation devices are Zigbee certified. There're many product categories such as Zigbee Starter kits, Zigbee Hubs, Sensors and alarms, Smart plugs, Meter interfaces, and Smart relays.
Find the best Zigbee hubs
You may buy the Moes Tuya Zigbee Hub from Amazon for $27.99. Click the image below.
You may buy the iAlarm ZigBee Smart Button from Amazon for $16.99 via the image below.
Features of Zigbee Home Automation
Lighting control
Single touch without obstructions
One app to control
Multi-source products
Security attributes of Zigbee
How to choose the right Home Automation System for you?
Select Smart Home Ecosystem
Select control Protocol - Wi-Fi, Z-Wave, ZigBee, or other
Types of products - Which types of products (security cameras, light bulbs, locks, coffee makers)
Brands - Select the most popular brands like Nest, Ring, SimpliSafe
Installation - What is the type of installation? DIY installation or Professional installation
Customize settings - Whether you can customize the devices
FAQs about the best home automation system 2022
What are the three types of automation?
There are three types of automation, First one is fixed automation. It is also known as hard automation. Second one is programmable automation. And third one is flexible automation.
How do I choose home automation?
Choose home automation system based on your lifestyle
Then select control option such as voice control, manual finger control, phone command, sound alerts, and weather sensor
Choose the main control like hardware-based, software-based or hybrid version
Next, you want to choose control technologies that work for your home such as wireless, har wiring, powerline, ethernet, infrared and serial.
Consider const on Home Automation System
Is Control4 the best home automation?
Control4 has fantastic features such as modular installation, unified touchscreen interface, and a large network of hardware partners. So, it is among the top home automation systems for residential use.
What is the most popular home automation system?
Amazon Echo is the best home automation hub system and you can control your smart home devices via Amazon Alexa or Amazon Alexa app.
Which is the best home automation brand in India?
There're several top home automation companies in India such as Philips, Legrand, Crestron, and Schneider Electronics. These brands can be considered while planning to make your home smarter.
Which are popular home automation devices?
Amazon Echo
Wink Hub 2
Google Nest Hub
Apple HomeKit
Samsung SmartThings
Ring Smart Lighting system