Google Nest Smart Home Solutions
Here you have a comparison, features, and all the other details you need to know about google smart home devices range such as google nest, google home pod.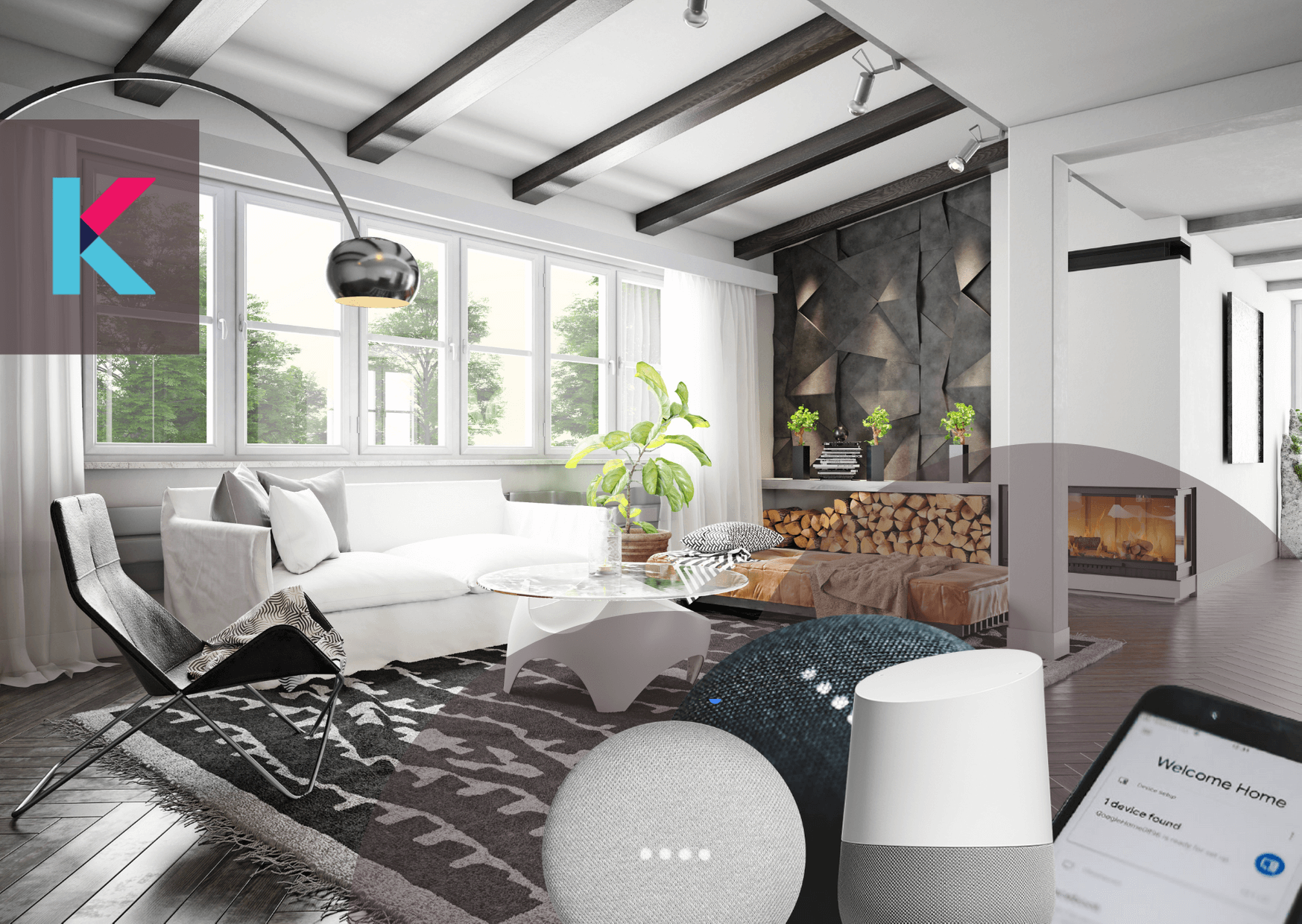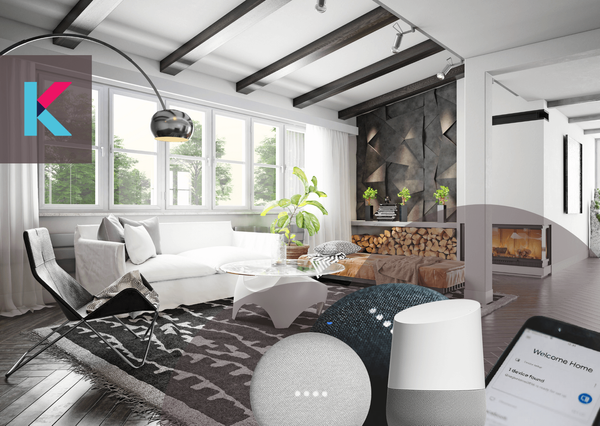 Google nest is simply a Home eco system for your smart devices. It's a smart home system introduced by the well known Google. Using google nest app and devices you can manage and control your smart devices, locks and lights, security systems, thermostats and many more devices in your nest.
The home tab with the google home app gives you dozens of easy ways to do daily quick home stuff using one click. Such as checking your security system, on/off your lights without moving your body from bed to switch, assign routings for devices, check home devices, play music with voice commands,  and many more hundreds of works. You can also check all your home devices status by a glance. And google nest gives you notifications when important tasks, emergencies, timers and related to smart devices. There are different types of smart home devices introduced by google.
Google Home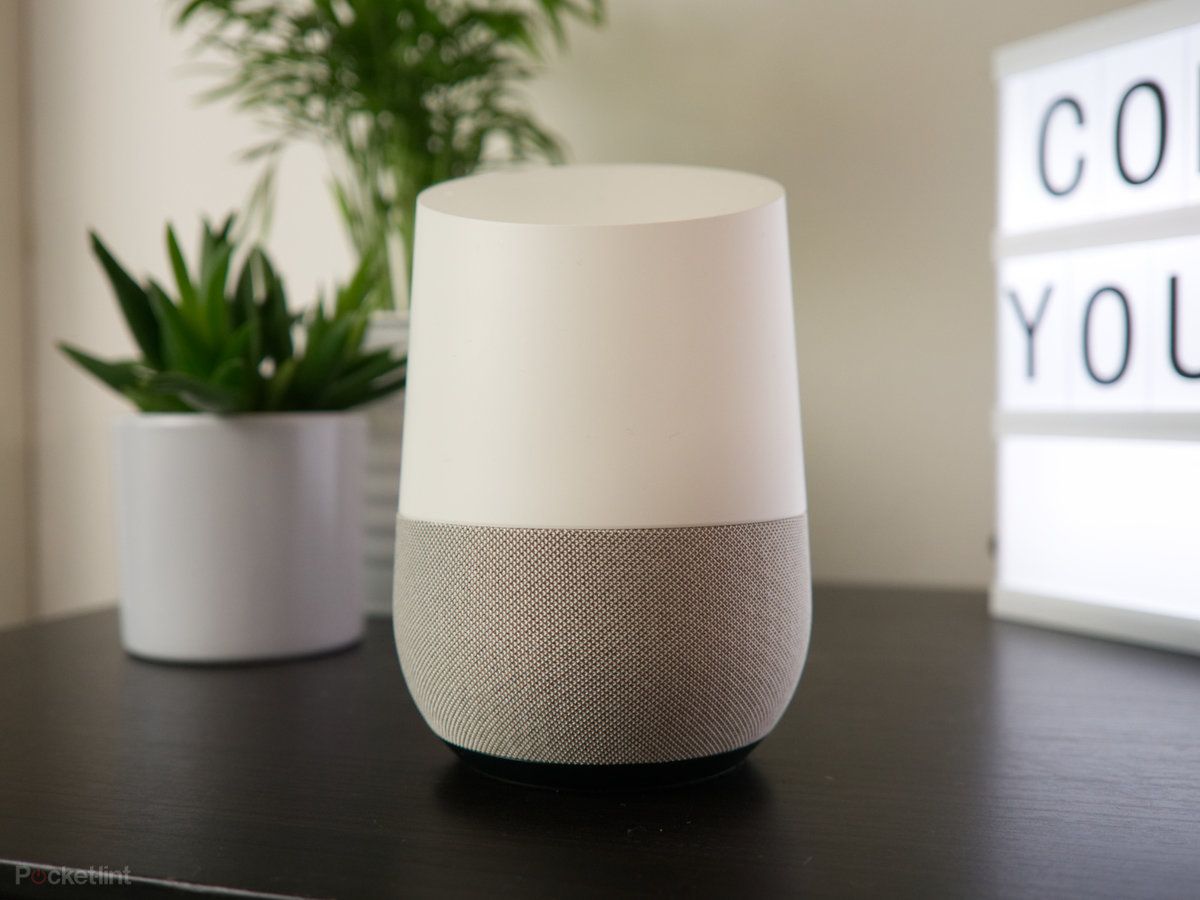 Google Home was released in 2016 by Google as a smart home speaker with sound command and voice support. Google home main features assist smart home, play music, setting timers, voice control smart home. Its appearance didn't get much focus still by google, yet google released an AI known as google assistant.
This gives google home ability to understand multiple voices, responses based on your personal information, bluetooth speakers, more accurate smart home support and many more. In physical ratios Google home's height is 6 inches and wide is 4 inches. You can only have google home with one colour. It's white and woven removable base fabric in gray.
Google Nest Mini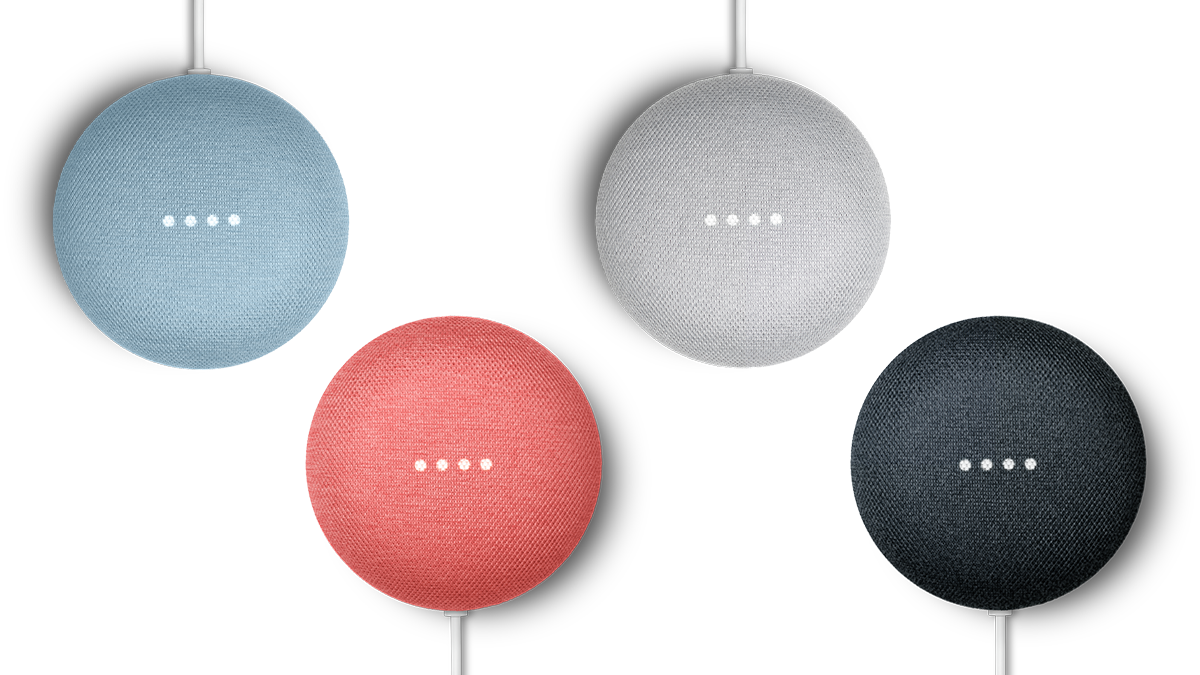 Google home mini eventually became google nest mini. You can use this as your smart home hub. It consump small space, affordable price and with a good high frequency response ability. Google nest mini shape is round as shown in the picture. It comes with a rubber bottom surface and five different colours fabric covers; Black, blue, light gray, red and blue. LED light indicators are also available for some specific tasks such as "Google Assistant is listening".
Google Home Nest hub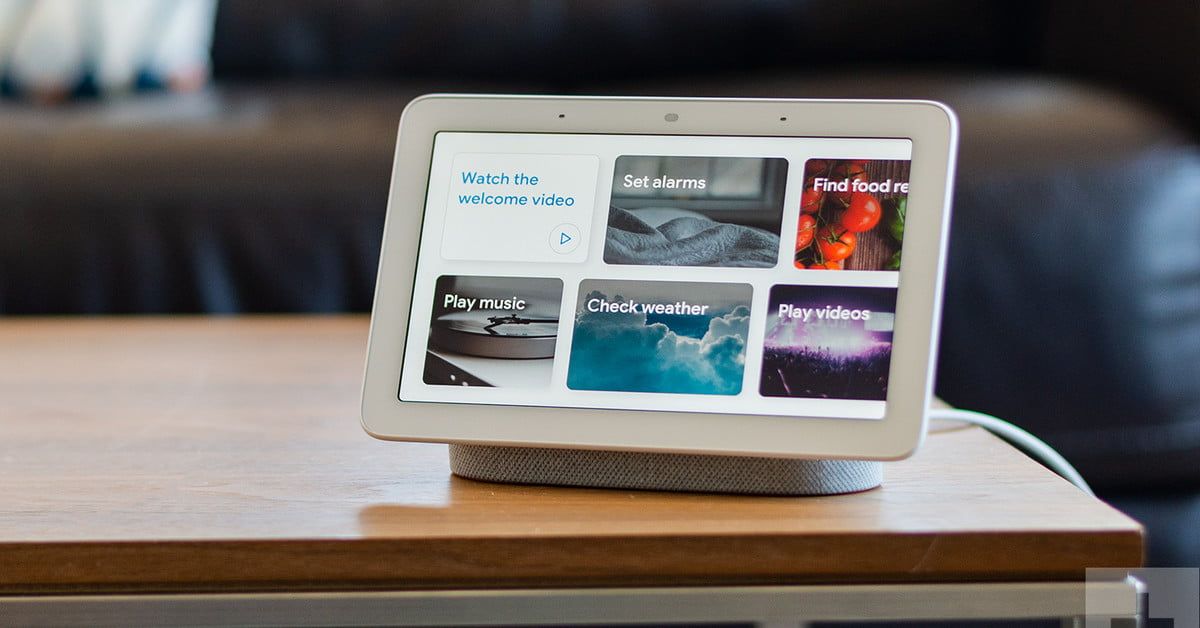 Google home nest hub is another major product in the google smart home collection. It's a speaker with built-in voice assistants such as google assistant. Google home nest hub's high 4.5 inches and included 7 inches wide screen.Only physical buttons you can see are volume button and mike on/off button. Small flexible device, you can use anywhere with a small space and affordable price is another important thing. You can use it as a home hub, controller, and the most eye catching feature you can use as a digital photo frame, it randomly displays your favorite picture all day when it is in rest mode. Lately google assist adds many exciting features to this.
Students can use virtual learning via "Hey google, start the school day!"
You can reset Google Home nest hub easily.
Watch youtube and netflix. You can use voice commands for tasks.
Enhanced voice recognition and other voice related features.
Google home max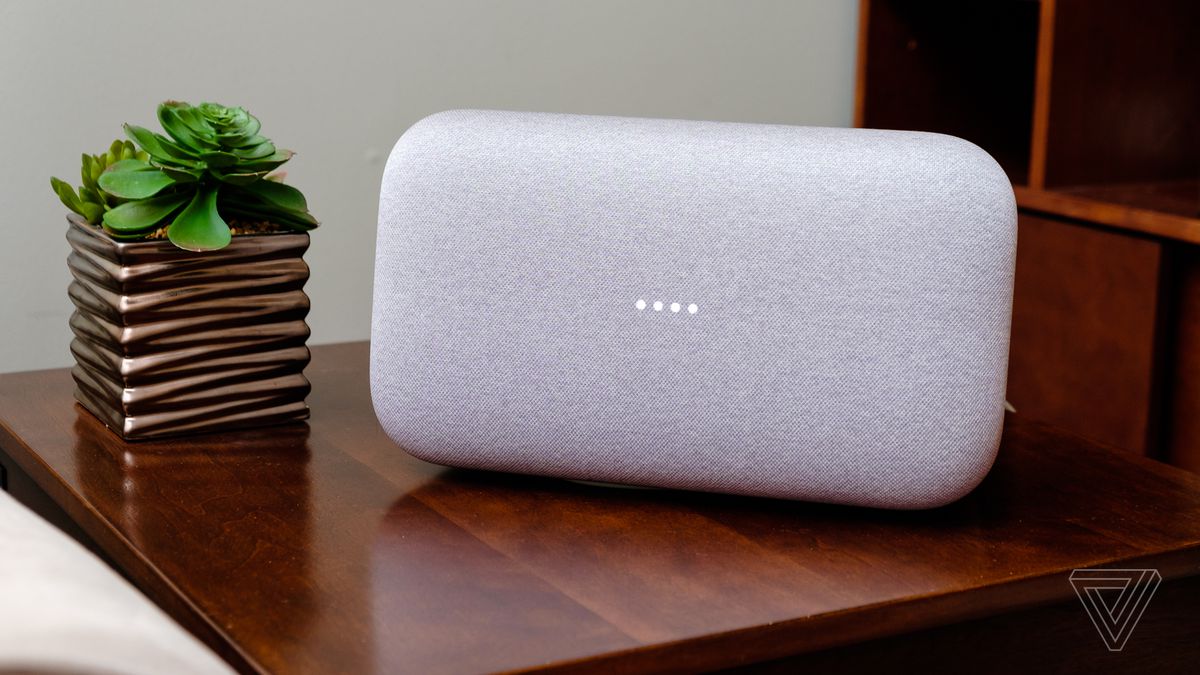 Smart home max is a big speaker base smart home hub for your smart home. It is a 5.1 inch high and 7.1 wide large surround sound speaker weighing nearly 5.3kg. 3.5mm connectivity port also available for you to connect devices. Smart home max comes with a magnet rubber base pad and speaker in two shades; chalk and charcoal.
Google Home Nest Hub Max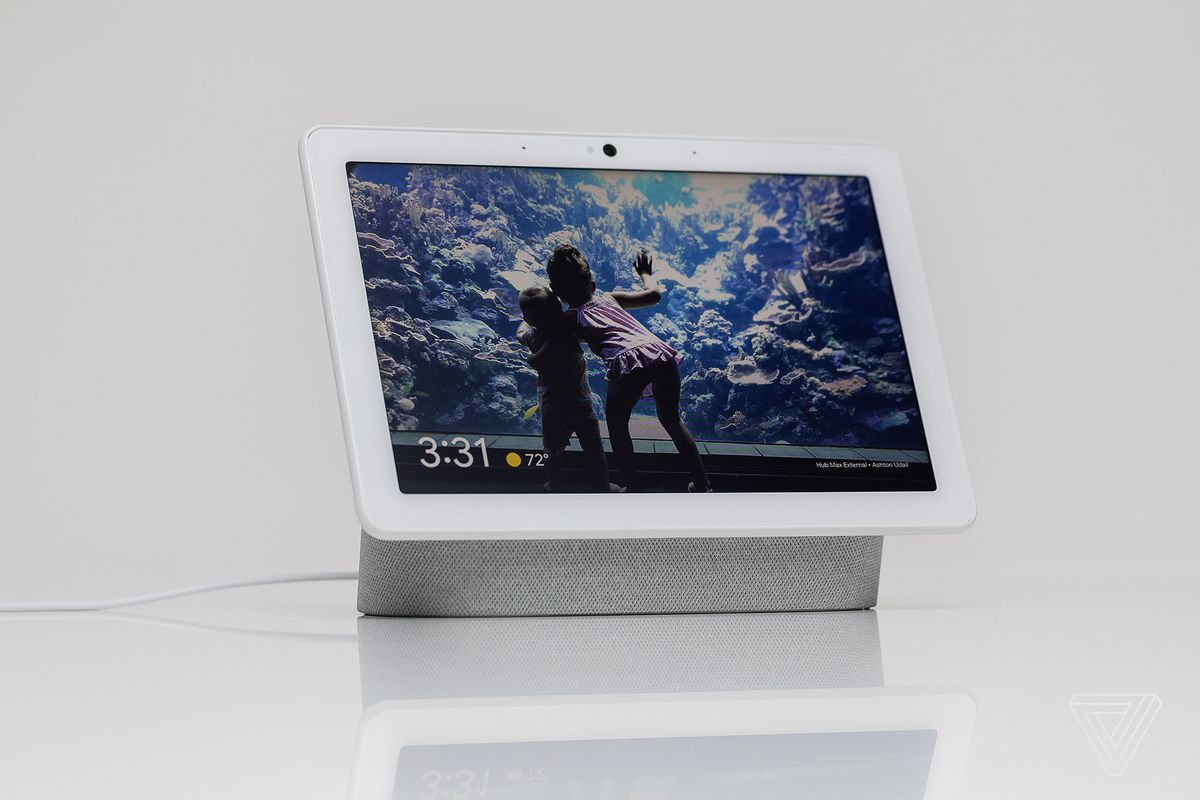 Google home nest hub max is another latest smart home hub, smart home device introduced by google. This has in built google assist support, in built nest camera for video calls and other works. Google home nest hub max has 10 inches hd display, stereo speakers and a camera. And many more advanced features compared with our smart home devices.
Watch or listen to media such as youtube, netflix, podcasts, radio and many more.
Control smart devices.
You can reset, customize Google home nest hub max.
Control speakers and tvs such as on/off, play, switch, record, multi room audio.
Plan your daily life. Example Traffic plans, timers, alarms, navigation, diet plans, calendar events and many more.
Get things done with Google home nest hub max like create shopping list, set reminders, having conversations and answers with AI support,  making calls, cooking instructions without touching and many more.
Manage tasks.
Control your smart home devices such as bulbs. Alarms, security systems, cctv cameras, door locks, switches and many more.
If you are interested in the Best Smart Home Systems, you can find our article.