Apple Car Key – New feature to your intelligent car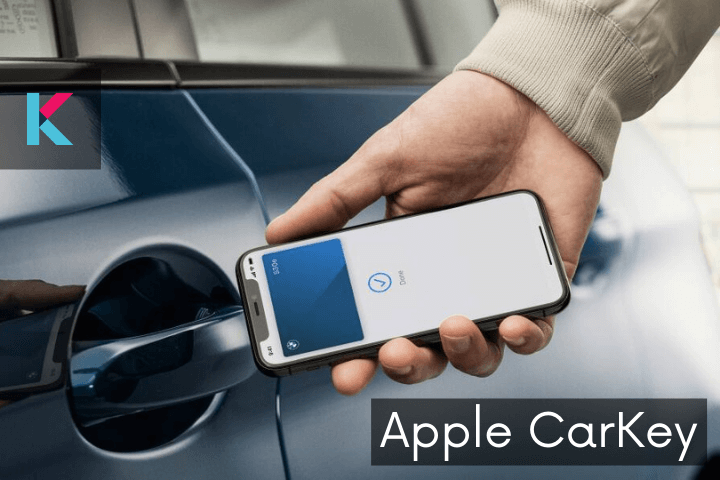 Apple continues to innovate in the transportation industry with different technologies like CarKey and CarPlay. And they are trying to eliminate everything you carry in your pockets. Oh yes! Apple pay is the first feature for your Apple wallet.
Many new cars have key fobs that unlock and start a car through proximity, and the Apple CarKey is a lot like that. It is a digital version of a car key that is stored inside the Wallet App. If you have a digital key, it offers plenty of conveniences. This review covers everything about Apple CarKey. So, let's get started.
What is Apple Car Key?
Apple Car Key is a digital car key service on your Apple devices. Simply it is a digital protocol. It means, now you can use your smartphone to wirelessly unlock or lock your car door and start your car using NFC or, in iOS 15, ultra-wideband. So, you don't want to have your physical car key anymore and it doesn't work automatically. Also, Apple CarKey is a part of the iOS 14, and it will support older iOS 13 as well.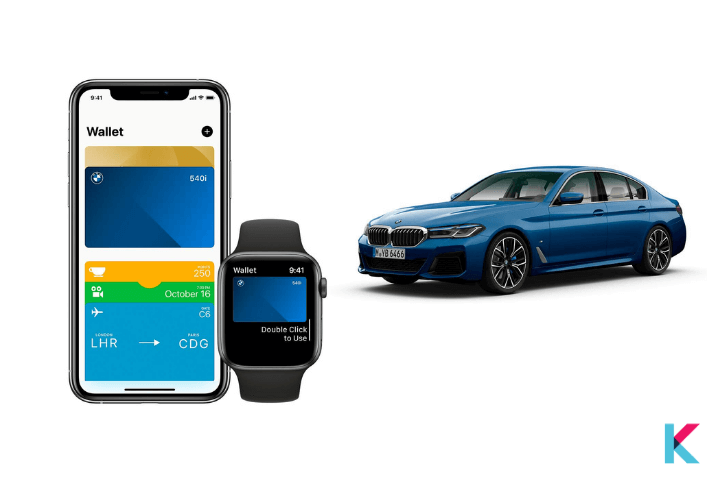 Apple redesigns its products to match our daily needs with the iPhone. So, they have replaced your Car key with their latest version of the iPhone and Apple watch. Apple car key is introduced with enhancement as an iOS 14 feature and in the iOS 15 new feature. Also, they have enhanced the security of the Apple Car Key further.
Be a Smart person
If you are like to be a smart person, you may have some smart solution to your handy car rather than the physical one. It is true. Your car key transforms your car into a intelligent car .So, don't want to bother you anymore when you lose your vehicle key or forget your key. Also, your car key will be securely stored in your Apple Wallet now.
NFC compatible
Do you have NFC compatible car? Then, you have the option to utilize Car Key with that. You want to hold your iOS gadget close to the vehicle. It is fantastic! Now it can be used as your car key. NFC-enabled Apple iPhones and Apple Watches can be used to lock, unlock and start compatible NFC-enabled cars.
Further, the Apple Car Key looks like a standard card in your Wallet app. Once you tap on the card, it appears information like model number and issuing automaker. So, if you have Apple Car Key compatible car, you can add a car key to your Wallet app on iPhone or Apple watch easily.

Get a seamless experience of Apple CarPlay
Do you want to use your iPhone safely while you drive? Then, CarPlay is already demonstrating a smart and safe method for drivers to use their iPhone while driving to get directions, send messages, and make phone calls. You also can get the seamless experience of Apple CarPlay with these digital car keys now.
What you will need to support the Apple CarKey
Apple CarKey compatible car
iPhone XS or later
Apple Watch Series 5 or later
An account provided by a car manufacturer.
Sign in on iPhone with Apple ID
Set up a passcode on iPhone
How to add the Apple CarKey?
First of all, you want to make sure that your car is associated with the account provided by the car's manufacturer.
Using your iPhone
Open the App of the car manufacturer and follow the instructions provided to set up.
Tap continue when the App sends you to the Wallet app
You can see onscreen instructions to place iPhone on the key reader.
It takes several minutes for your iPhone and car to pair
Tap done
Add car keys from email
Add your card to the account (provided by the car's manufacturer)
Then you can receive an email
You want to tap the link in the email
Tap continue when the App sends you to the Wallet app
You can see onscreen instructions to place iPhone on the key reader.
It takes several minutes for your iPhone and car to pair
Tap done
Add car keys using your car's information display
You can navigate to the key section of the car's information display
Follow the onscreen instruction
Tap continue when the App sends you to the Wallet app
You can see onscreen instructions to place iPhone on the key reader.
It takes several minutes for your iPhone and car to pair
Tap done
Using your Apple Watch
You can add car keys to your Apple Watch now.
First, you want to add the car keys to your Wallet app on iPhone paired with the Apple Watch
Open the Watch app (on your iPhone)
Scroll down and tap Wallet and Apple Pay in the My Watch tab
Lastly, tap Add next to the card for your car key
Delete or revoke a car key
You can delete the car key from your Apple devices and revoke access to a car key that you have shared. You want to follow simple steps to do that.
Delete car key
First, you want to open the Wallet app on your iPhone
Then, tap the card and tap the More button.
After that tap Remove This Car Key and Tap remove to confirm
Revoke Access
Open the Wallet app and tap the card for your car key
Tap the More button and tap the name of the person
After that Revoke Access.
Receive a notification to the shared person telling them that the car key has been revoked
What about sharing Apple Car Keys?
Definitely, you can share your keys with others. It is like the Apple Home Key. Once you give customer privileges to them as permanent user privileges and temporary user privileges, you can share your Apple Car Key invitation with anyone via iMessage. But they must have a compatible iPhone, they need to be signed in with their Apple ID and have a passcode turned on.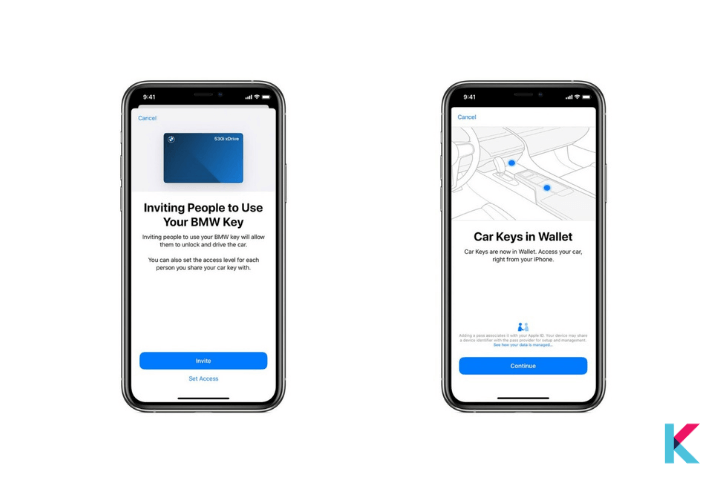 This is very useful for valet parking, sharing access with a friend, a spouse, getting a repair, and more. You can provide a different level of access like allowing someone to start a car but not unlock it. And this access can be temporary or permanent. This Apple Car Key can be shared with a single person only in the Messages app.
You can follow these steps to share your car key with someone else
First, you have to open the Wallet app on your iPhone
Tap the card and tap the More button.
Tap invite and Set Access, then select of restriction (you want to place on the shared car key)
Again tap invite, next, you can see a new message
Begin typing a person's name in the message's to field, next tap their name when it appears. You can type a phone number if the recipient isn't your contact
Tap the send button
Once your recipient taps on the invitation on their iPhone or Apple Watch, the Wallet app opens. After that tell them how to add and use the car key.
What cars support the Apple CarKey?
Have you ever heard about Apple CarKey compatible BMW? The 2021 BMW 5 series was announced as the 1st car to support Apple Car Key at WWDC. As well as Apple and BMW worked together previously including first to offer wireless CarPlay and now first to support Apple Car Key. According to the agreement, it includes a lot of models such as 1 Series,2 Series,3 Series,4 Series,6 Series,8 Series, X5, X6, X7, X5M, X6M, and Z4. These models are also supported for the NFC version.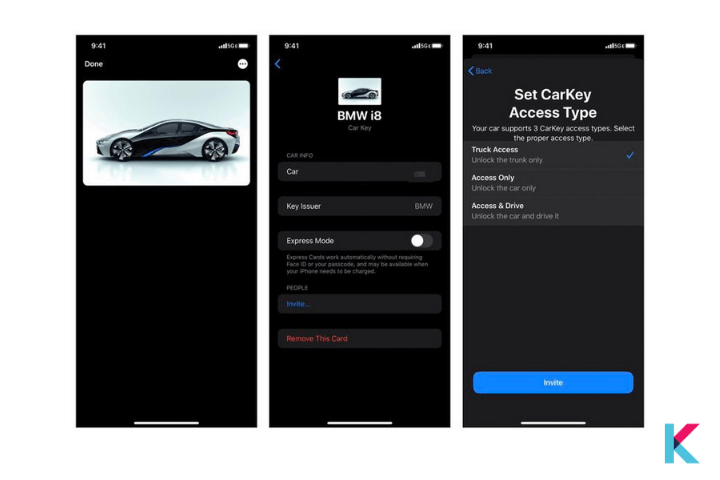 And also, Hyundai Genesis and Kia cars will support Apple Digital car key feature such as 2022 Kia Niro, 2022 Genesis G90, and all the electric 2022 Genesis GV60.
And yes! Apple CarKey is a widespread thing. So, it is going to be available in around 45 countries. BMW iX model has been announced with UWB feature. But don't worry. You can be able to see many more in the future.
Digital car keys are exciting and new to this car community. You can expect these features from Mercedes, Toyota, Ford, and more soon. Tesla has offered these advanced functions via its own app already. And, the Car Connectivity Consortium (CCC) is looking at the next generation of digital car keys which uses ultra-wideband technology. It consists of multiple manufacturers such as Volkswagen, Audi, GM, Panasonic, LG, and Samsung.
If you are interested in the Apple Car Key compatible cars in 2022, you may find here.
What devices will support digital car keys?
· iPhone XR
· iPhone XS
· iPhone XS Max
· iPhone 11
· iPhone 11 Pro
· iPhone 11 Pro Max
· iPhone SE (2nd generation)
· iPhone 12
· iPhone 12 mini
· iPhone 12 Pro
· iPhone 12 Pro Max
· iPhone 13
· iPhone 14
· iPhone 15
· Apple Watch Series 5
· Apple Watch Series 6
· Apple Watch Series 7
Updated functions of Apple CarKey
Apple introduced Apple CarKey in the iOS 14 update in 2020. (it is limited to NFC)
In the iOS 15 update, they introduced ultra-wideband technology (It allows the features to work through proximity until the Apple device is still in the user's bag or pocket)
You can also allow for remote car functionality like door lock/ unlock, boot opening, honking, Climate conditioning in the new iOS update.
Users can turn the engine on and share car access among the others with new car key features
It will work on iPhone XS and newer Apple devices
Cars are getting smarter day by day and many features are introduced to make the lives super easy. You can pay a visit to our blog if you want to get to know such smart features like MyQ Smart gate opener .
Different types of technologies
There are different types of technology available for your Smart car. It can turn your phone into a surrogate key fob. Tesla and Lincoln use Bluetooth low energy (BLE), Hyundai and Kia rely on Near Field Communication (NFC) BMW's iPhone-compatible version comes with an Apple CarKey. BLE technology can be used as the basis for their phone-as-key tec. As well as NFC technology allows low-speed communication between two devices.
How does the Apple Car key work?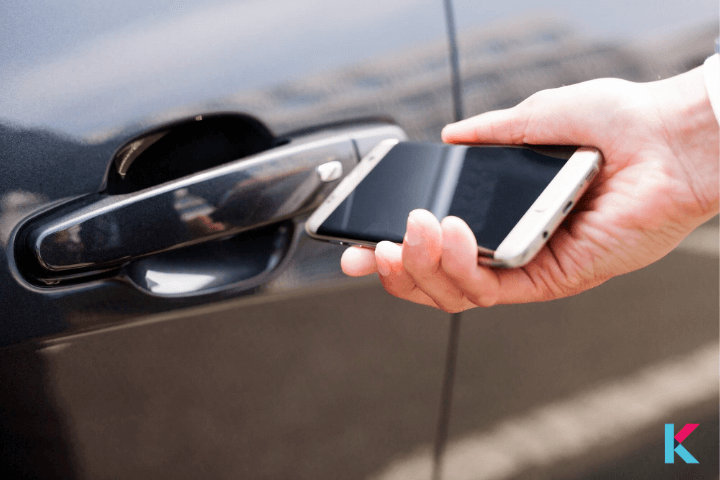 Unlock your car – You can easily unlock your car with your Apple device. You just want to hold your iPhone or Apple Watch near the car's door handle or an NFC reader inside the car. Apple Carkey uses NFC to authenticate your car and your devices. Once the NFC reader recognizes the Apple CarKey stored in your phone or Apple watch, it will unlock or lock your car.
Start your car – It is easy to start your car with your Apple device now. First, you want to place your iPhone in the car's key reader. After that, press the car's start button to start your car.
A new version of Apple CarKey with UWB
You can leave your iPhone in your bag or pocket. UWB provides exact location information so that you will be able to unlock and start your car. The car will know where your phone is, and you can verify that it is within the car.
Use Express mode
You can quickly unlock or start your car using Express mode. When you add a car key to the Wallet app, this mode is turned on by default. It allows you to automatically unlock your car door and quickly start the car.
Your iPhone battery is about to die
You can still use your iPhone to unlock and start your car when your iPhone is about to die with power reserve mode. You can use your car keys for up to 5 hours after the iPhone goes into power reserve with Express Mode on. However, it may not always be possible to function with a dead iPhone. It depends on how long it has been since the iPhone died.
Further, CarKey works via an NFC-based Digital key 2.0 specification. This specification establishes a secure connection between vehicle and mobile device over NFC. Also, It is developed by the Car Connectivity Consortium.
How to install the Car key?
Do you want to install the Apple CarKey to your Apple Wallet? Then, you need the Apple Car key compatible car to install this first. You know what more Apple Carplay compatible cars will have this feature.
If you have the Apple Wallet, you can easily add the Apple car key to your wallet. But it is important to have the car manufacturer's app to continue this installation process. During the installation procedure, you should put your iPhone on the NFC reader located inside the car. The initial pairing process will take several minutes to complete. Also, the pairing code is provided by your car dealer. Sometimes, you have to download the app from the carmaker. Then, it is time to unlock your car's door and start your car now.
If you are interested in CarBridge, you can find our install CarBridge in iOS 16  article to know more.
Privacy policy
Apple doesn't know when you lock or unlock your car with car keys. In iOS 13.5.1, Apple gave some insight into Car Keys' built-in privacy. And the one-time redemption is taken during the setup process. It must be entered to pair a car with the Wallet app. It is sent along with information about the user's account, location, and device at the time of setup. Because of the fraud prevention purposes.
When setting up car keys, a unique device identifier is sent to the car dealer. It is unique for each dealer for privacy protection purposes. Based on the dealer's privacy policy, carmakers can connect the device identifier with information it has about you.
It is true. Apple doesn't retain information on vehicle usage such as a lock or unlock information about your car. However, vehicle manufacturers may retain this kind of usage details. But they collect these according to the user agreement established with the manufacturer. Also, if you lose your Apple devices, you can just turn off your Apple CarKey remotely via iCloud.
Is the Apple CarKey worth it?
As we mentioned above, Apple wants to replace your car key with its latest iPhone. So, it allows users to unlock, lock and start the engine of their car without the need for the traditional car keys. Also, BMW's new series 5 has introduced this CarKey feature already and many more are on the way. You can simply download the digital key app and pair your phone to the car.
Further, you can keep your keys to your home and your car in the Wallet app. When you arrive at your door, your iPhone automatically displays the right key for you, and allows you to enter with simply a tap via NFC. It is fantastic! Your keys will work even if the iPhone battery is low in power reserve mode.
What else..
Don't need a physical key – Secure digital authentication(leave your keys at home)
Can set limitations or restrictions on that digital key – limiting top speed, the volume of the stereo, or the horsepower
Share keys through iMessage – if you lose your device, you can cancel the key through iCloud.
In this article, you were able to learn more about the Apple Car Key supported cars (Hyundai Genesis, BMW, Kia), Apple Car Key iOS 15, Apple Car Key Compatibility, how do you activate your Car Key and more.
If you are interested in the popular tweak for the Carplay apps, you may find our article to install NGXPlay in iOS 16. Also if you want to read more about CarPlay customization options we have given a plenty of methods to add any app to Apple CarPlay.