Install NGXPlay on iOS 16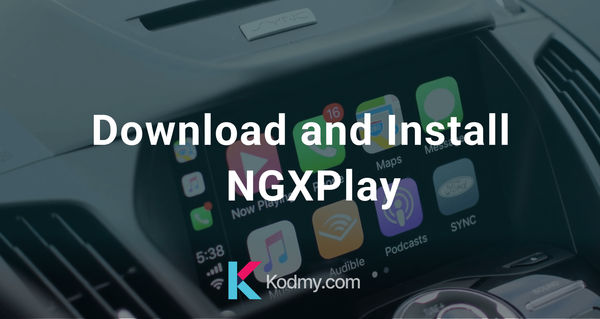 NGXPlay is one of the best available methods to add any third party app on your Apple Carplay Screen with the help of iOS Jailbreaking.
What is NGXPlay?
NGX Play is a popular tweak for the CarPlay apps that allows you to customize your Apple CarPlay with third-party apps that are not available in the App store. CarPlay is the smartest and safest way to send texts, receive calls, make calls and many more while driving.
Click the button here to Install Ngxplay via CarPlay Hacks App.
But we have some limitations in the default CarPlay. So the tech world has provided a solution for all those who were waiting to have Netflix in CarPlay and also YouTube, Messenger, Facebook, Games, Safari, Slack, Hangouts, Skype, Twitter, Videos, Photos, Instagram and many more in CarPlay. Also, NGXPlay is the most popular alternatives for CarBridge.
How to Install NGXPlay?
In order to install NGXPlay, you will have to jailbreak your iPhone. If you want to enjoy your most favorite apps like Youtube, Netflix, Videos and Facebook on CarPlay,  we recommend you to use Carplay Hacks App to install WheelPal App (Paid App by carplayhacks.com).      
There're three methods to download NGXPlay.
01. Using WheelPal App [Recommended]
02. Using Cydia
03. For Non Jailbroken Devices
Let's see what're the methods to install NGXPlay ipa for Jailbreak devices.
01. Download NGXPlay with WheelPal App
You can easily download the NGXPlay with the WheelPal app. It doesn't matter if your phone is jailbroken or not. The WheelPal app provides step by step gides to jailbreak your iPhone. You just need to follow these instructions and install NGXPlay ipa.
You may click the following button to Install Ngxplay /Carbridge via Carplay Hacks App
If you want to download NGXPlay easily, WheelPal is the best way to download that for the latest iOS versions such as iOS 16, iOS 15, iOS 14, and more.
For Jailbroken Devices
Download iOS 14 NGXPlay - If you are an iOS 14 user, the latest iOS version is iOS 14.8.1 and it can be jailbroken using Checkra1n.
Download iOS 15 NGXPlay - If you are an iOS 15 user, the latest iOS version is iOS 15.4.1 and it can be jailbroken using Palera1n.
Download iOS 16 NGXPlay - If you are an iOS 16 user, it can be jailbroken using Palera1n as iOS 15. Also, you can download iOS 16 NGXPlay app with jailbreak tool for iOS 16.
Let's find other ways to install NGXPlay.
02. Download the NGXPlay with Cydia
Cydia is a famous package manager app among the jailbreak community. It allows you to use any third party app outside the App  store. You can download NGXPlay from Cydia and all you have to do is add sources via Cydia on your home screen. Same applies with Sileo also.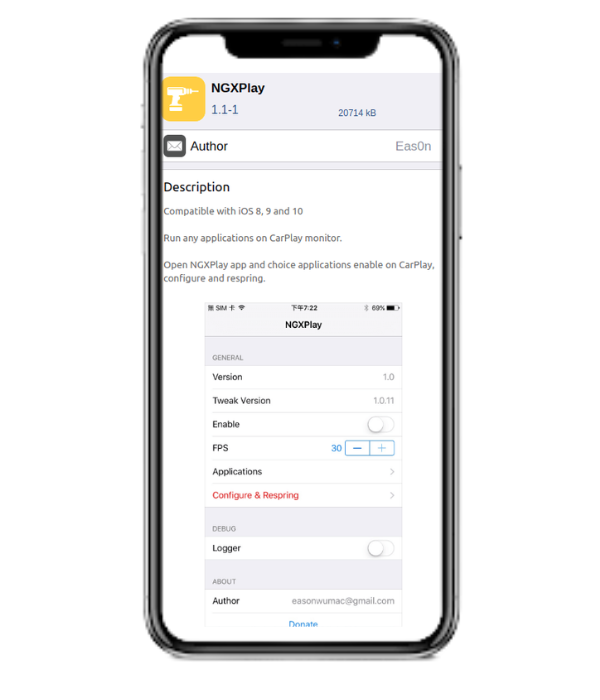 Find the step by step guide below for installing NGXPlay using Cydia.
Step 1 - Launch Cydia App and Visit Sources Tab
Step 2 - Here you need to add the Bigboss repo for installing NGXPlay. Go to source → edit → add → insert URL http://apt.thebigboss.org/repofiles/cydia and tap on Done
Step 3 - Wait for the repository to be refreshed and Cydia to respring the device.
Step 4 - Now you can Search for NGXPlay in the search Bar.
Step 5 - Once you find NGXPlay Tap Install on the top right corner. Congrats! Now you have installed NGXPlay on your device.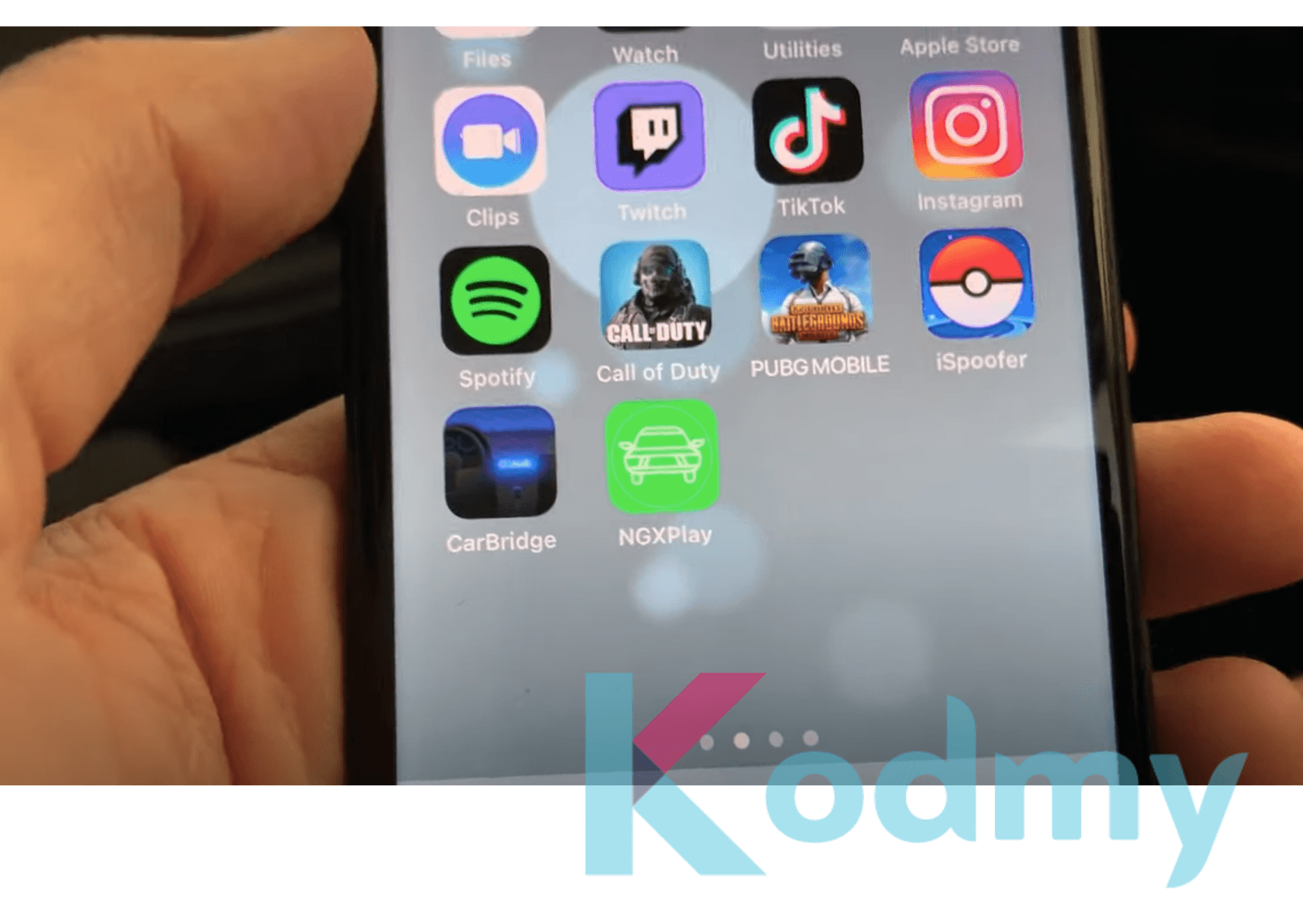 03. Download NGXPlay for Non Jailbroken Devices
There are no ways to get NGXPlay installed without jailbreaking. But, if you don't have the technical knowledge to jailbreak your iPhone, you might be wondering how to download NGX Play. Don't worry!  We have a solution to install NGXPlay without jailbreak. You can download "InCar" app which act as a CarPlay simulator.
If you're a Android user and interesting in Android Auto, you can download NGXPlay for Android.
Also you can try the jailbreak availability notification service at WheelPal App for getting notified.
How to use NGX Play?
Once you Install NGXPlay you will find it on the home screen. Configuring NGXPlay is not a tough task and all you need to do is launch NGXPlay and change the settings.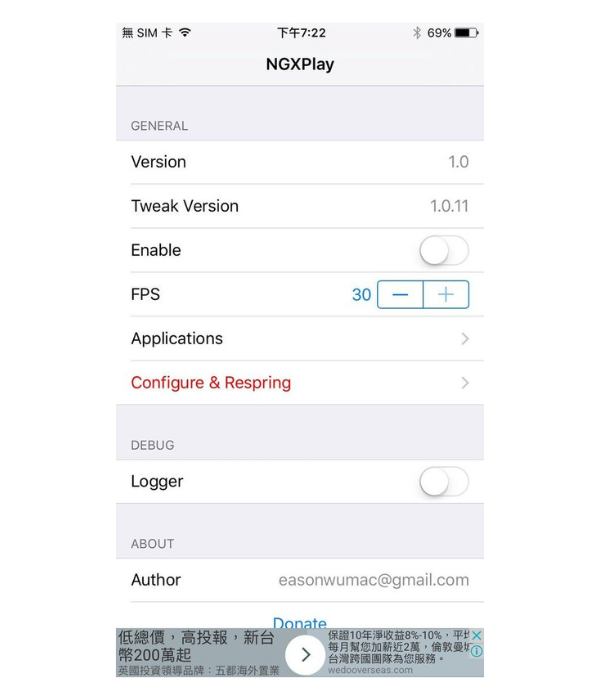 As per the screenshot above, you have to enable NGXPlay from the switch and you can enable the needed apps to be displayed on your Apple CarPlay screen inder the applications.
Once done, you will have to tap on configure and respring for the settings to be applied.
With the iOS 16 update, you might be wondering about the iOS 16 NGXPlay app. Yeah! You can use latest version of iOS 16 NGXPlay with Palera1n for iOS 16.
After that, connect your iPhone to Apple CarPlay enabled car and you will find the apps and it will make your car a Smart Car with all the required apps on it.
NGXPlay Alternatives
There are alternative and new apps than NGXPlay, which does the same as NGXPlay. CarBridge is one of the best alternatives. You may find more information about CarBridge  at this Article.
Attention : It is highly recommended to keep your eyes on the road while driving! And that is the main reason for the apps like YouTube, Netflix are not enabled by default. So please be a responsible driver and drive safe.
Apart from  adding all the favorite apps to CarPlay, there are so many smart features you can add to your car. You can try smart options like Apple CarKey and smart gate openers like MyQ gate opener and there are many other options in our blog and you can find more about myQ Apple CarPlay.
'No jailbreak' NGXPlay Alternatives - Wireless CarPlay
Below are some NGXPlay alternatives to get wireless CarPlay experience without jailbreaking your iPhone.
01. CarlinKit 3.0 Wireless CarPlay Adapter
If you want to convert wired CarPlay to wireless CarPlay easily, CarlinKit CarPlay Adapter is the best wireless CarPlay dongle by CarlinKit. But, it only support factory wired CarPlay cars only.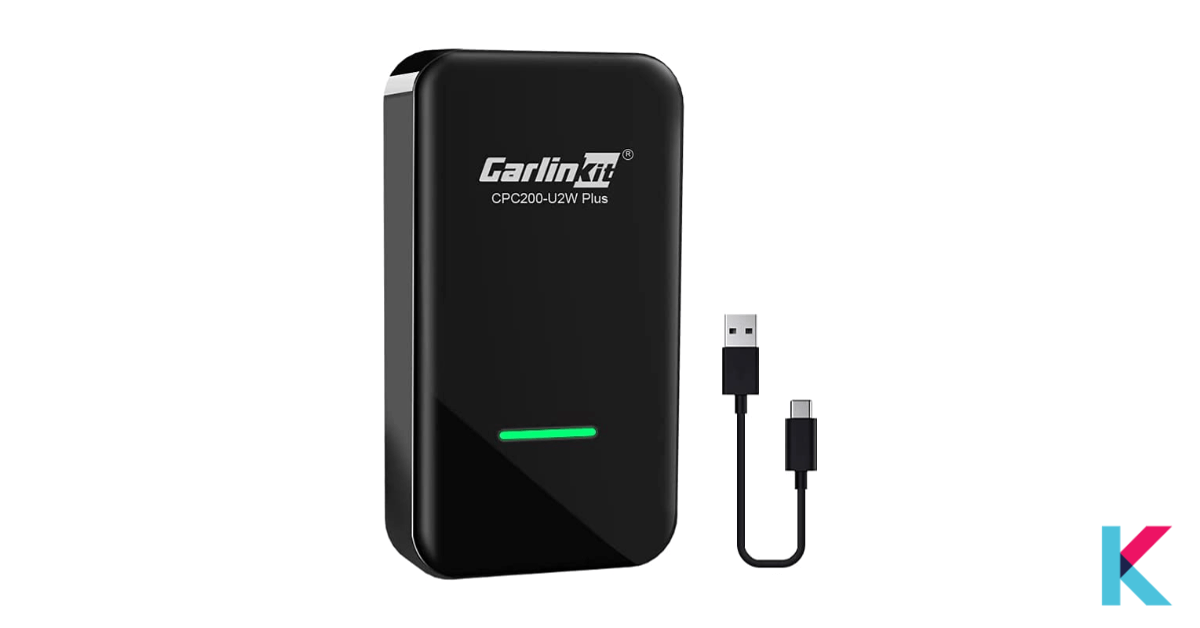 Best Features:
Comes with WiFi and Bluetooth (5.8 Ghz WIFI rate)
Built-in 5G chip
Wired CarPlay Functions (Google Maps, Apple music, phone calls, messages,GPS navigation,Waze and Pandora)
Suitable for over 98% of vehicles
02. SuperiorTek 3.0 Wireless CarPlay Adapter
SuperiorTek is one of the best new brand on the market. This Superiror CarPlay Adapter comes with fantastic features for CarPlay users. It is compatible with wide range of car models (Factory wired cars).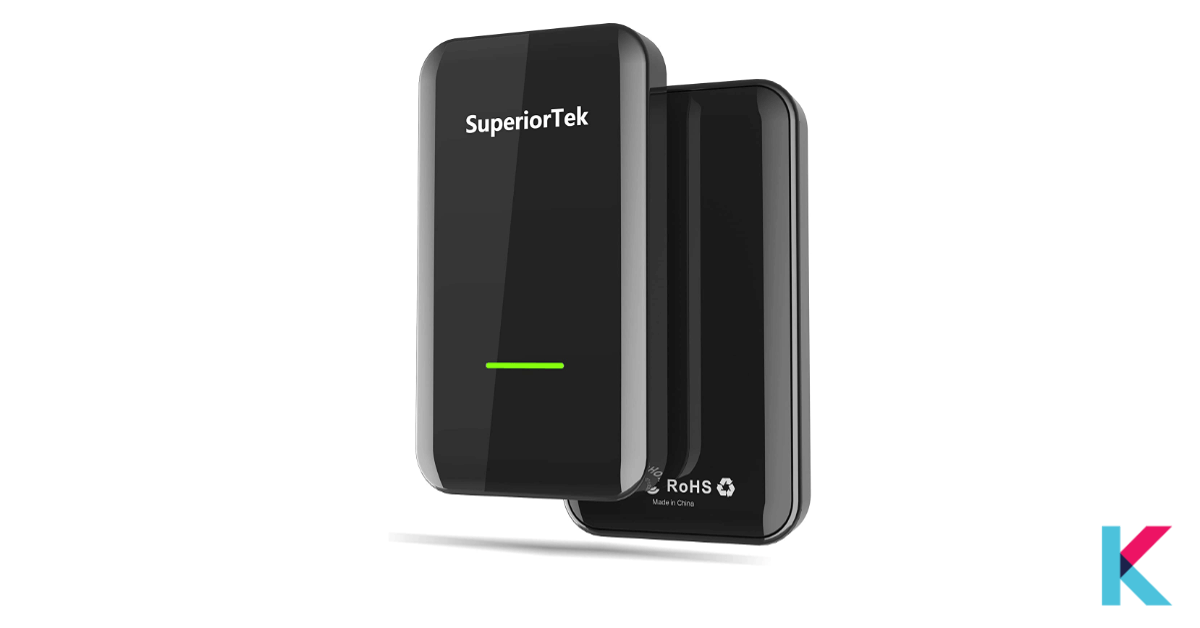 Best Feature:
Built-in 5GHz chip
Supports iOS 7.1 and later versions
Comes with 1 year long warranty
Package includes Type-C converter adapter
03. OTTOCAST Wireless CarPlay Adapter
OTTOCAST is yet another best brand on the market. It is an amazing CarPlay adapter that comes with a fast 5GHz WiFi chip. It has super stable wireless connectivity and support for all the latest car models that were released after 2016 until now.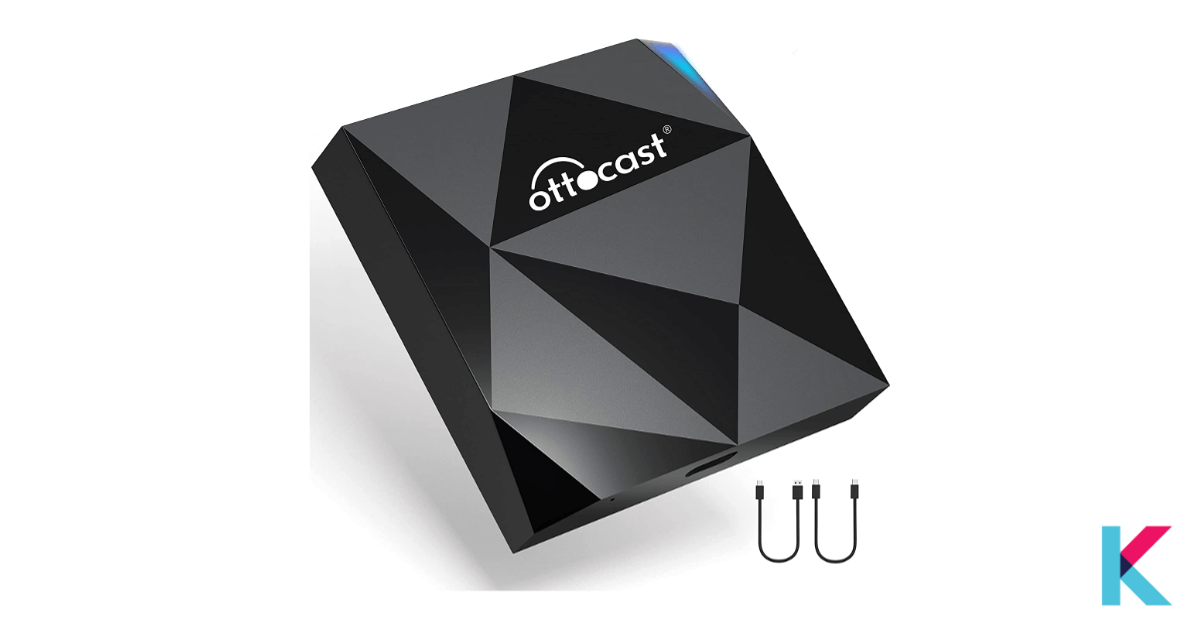 Best Features:
Includes Type-C to Type-C cable and Type-C to Type-A cable
Compatible with cars from 2016-2022
Built-in 5GHz chip
Supports iOS 6 and later versions
Comes with 1 year long warranty
FAQ on NGXPlay
Does Netflix works with NGXPlay?
Yes, You will have to have Netflix installed, NGXPlay installed after jailbreaking your device. Open NGXplay and Go to Applications, Make sure Netflix is enabled
What is the latest version of NGXPlay?
The latest version of NGXPlay is 1.0 and the Tweak Version is 1.0.11 which is released on 2018 Jun 11
What are the best alternatives for CarBridge?
NGXPlay, WheelPal and Carplayenable are the best alternatives for NGXPlay
Is NGXPlay Free
Yes, It is completely free and hosted in Cydia's com.eason.carplay Package
Can I download NGXPlay without Jailbreak?
Technically Yes, but it won't work properly without a proper jailbreak. Hence the general answer is No.