Arlo Baby Monitor
Arlo Baby monitor is an all-in-one smart Wi-Fi baby monitor with a 1080p HD camera. It works as a super nanny to your little baby. It also has the versatility of the mounting options and allows for everything from a birds-eye view of your baby in a crib to a room-wide view.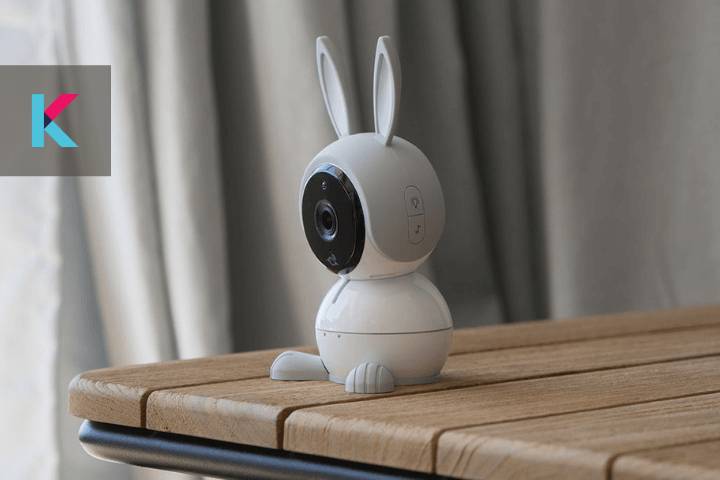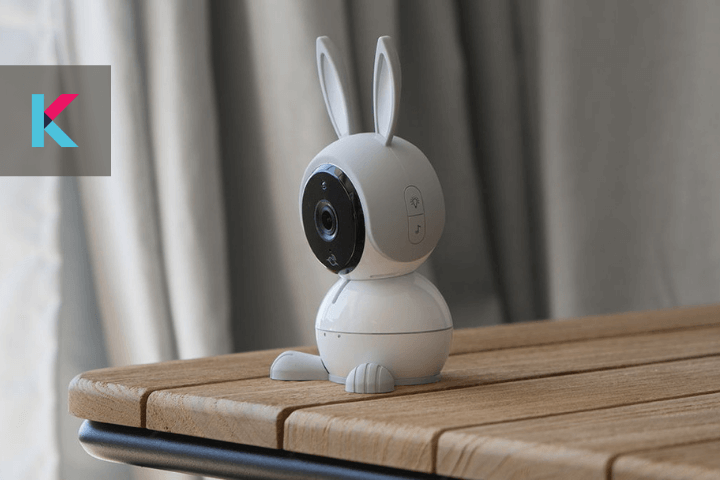 Do you want to keep an eye on your little miracle? Then,  a baby monitor is very helpful for you. It is like an expensive walkie-talkie. It is true. When it comes to bringing home a new baby, one of the few things most parents can agree on is the lack of sleep. Now, you don't want to get out of your bed. This baby monitor alerts you when something happens. So, you can make a better decision about your baby, whether to get up and help your child. Welcome! You are in the right place. In this review, you'll be able to know all about the Arlo baby monitor. So, here we go.
Shortcuts:
What is an Arlo Baby Monitor?
Do you want a super nanny? The Arlo Baby monitor works as a super nanny to your little baby. It is an all-in-one smart Wi-Fi baby monitor with a 1080p HD camera. You know what the Wi-Fi monitors have an unlimited range. So, you have a cellular connection with your devices while you are connected to the Wi-Fi network. Sure, it is a life beyond the nursery.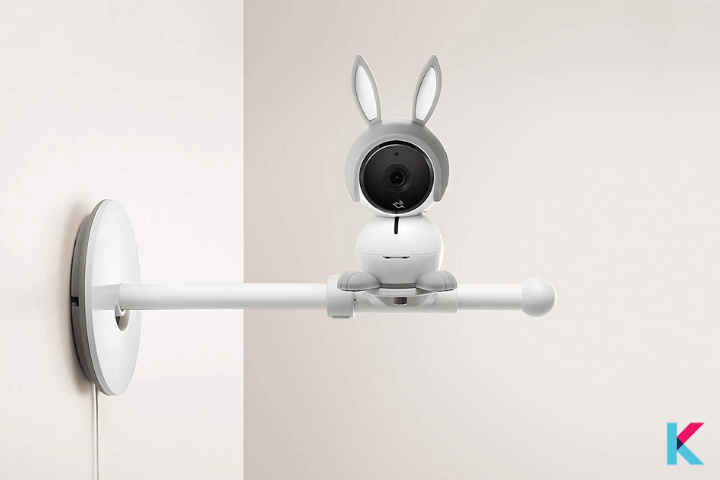 There is a free app available for Android/ Apple as the parent unit. It utilizes your smartphone or tablet. When your baby outgrows the need for monitoring, this can be used for a nanny cam or security. It is with an average price, but it is going to cost more than some of the competition. If you already have Arlo products, you will probably find the Arlo Baby monitor as it works on the same app. Also, it is a famous baby monitor in the UK, Australia, and Canada.
Moreover, it has more baby-centric features than the other Wi-Fi monitors. It has cute bunny ears, an internet range, and it is easy to use. The interesting thing about it is its newfound HomeKit support. You can ask Siri to "show me the nursery" or you can view a feed in the iOS Home app. But all the features don't appear in the Home app such as trigger scenes, air sensor data, and nightlight controls.
If you are interested in security cameras, you can check out the Best smart home security cameras 2021.
Let's see each of Arlo's components
The Arlo Baby child unit includes a camera, speakers, a nightlight, a battery, and a wall mounting kit. Its speakers allow you to talk to your baby. And yeah! you can see your little child in crystal clear HD with 1080 HD high-definition video. It is also great for whole room monitoring and closer monitoring. It can change the field of view with the Arlo app (from 90 degrees to 130 degrees). When it detects the sound of a baby crying that alerts the parents. Then, you can look at the screen for more information.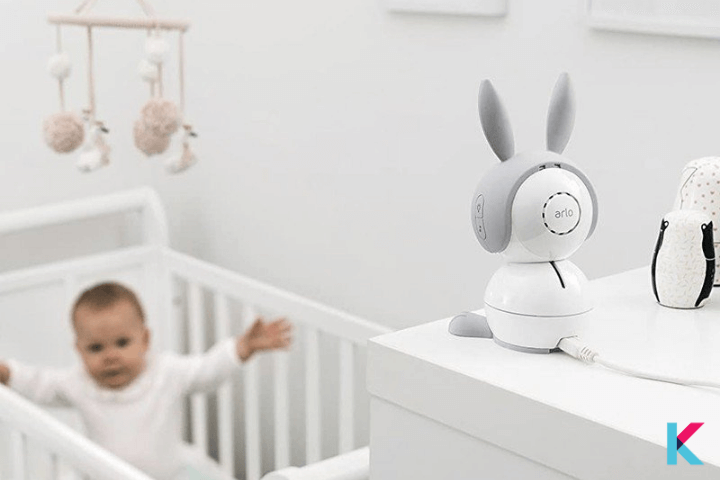 Another interesting aspect of the Arlo camera is the night vision. If you are often going to be looking at your child in the dark, this night vision is important for you. It is excellent as you can see the baby's every movement even in total darkness. Also, it has invisible infrared LED lights with brightness, adjustable colors, and shut off. Don't worry. It ensures distraction-free sleep for your baby.
When we talk about the audio quality, it is really sensitive and pretty cool. You can listen in and talk to your baby with two-way communication. It gives the ability to communicate with a baby via the App and speaker and has fantastic features like the ability to play music. It can send white noise and soothing lullabies to your baby. So, your baby can sleep each night. Moreover, you can even manage music playing and record your voice remotely from your smartphone. You can convert your home into Smart Home by using this Smart Arlo baby monitor.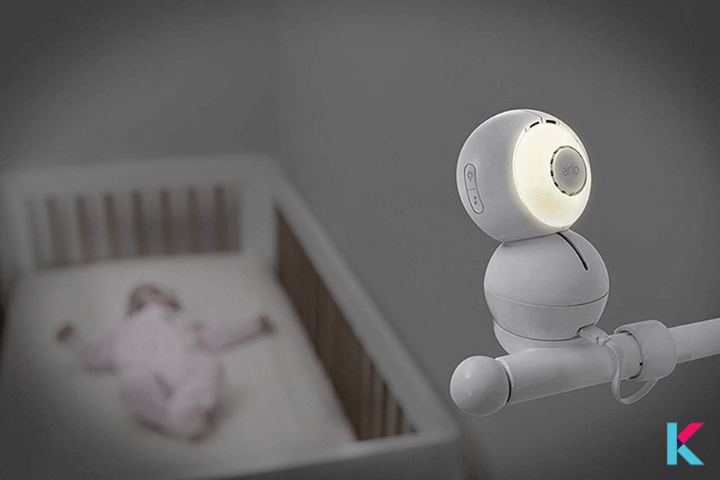 It has a built-in rechargeable battery. So, you can move the camera freely around the home for hours. The air monitoring feature is another interesting aspect. So, you can monitor your baby nursery's air condition including temperature, Volatile organic compounds (VOC) level, humidity, and more. You can also get alerts about air quality when it's sensing something. It detects your baby's voice when your baby is crying using a baby crying alert.
The parent unit (The Arlo Baby App)
The Arlo Baby monitor uses your smartphone or tablet as the parent unit. And yeah! The Arlo Baby app is designed to control your Arlo Baby monitor. You can get a line feed of your baby and let you access the other smart features easily. In addition to that, you can talk back to your baby, watch over your baby, monitor the temperature, and play lullabies.
Here's our Best HomeKit Compatible Smart Home Devices2021 article.
Arlo Baby Monitor Specs
Size: 4.3x 2.6 x 2.5 inches
Weight: 1.72 pounds
Power source: Rechargeable batteries, battery
Maximum range: 50 feet
Pros and Cons of Arlo Baby Monitor
How to choose the best baby monitor for you?
When you choose the baby monitors, you should consider which product works the best, which features are most important, and which baby monitors are not worth your time. You know what the baby monitors were a luxury item previously. But it has become the norm and more affordable than ever. Further, before buying the monitor, you should confirm the ability to check on your baby visually without disrupting sleep. Also, your monitor should have the ability to check the room temperature and check uncommon behavior of your baby.
There are three types of video monitors, and only two of them are easy options for baby watching. Dedicated video Baby monitors, Wi-Fi video baby monitors, and wired monitors are three of them. This wired monitor requires hardwiring and a video monitor device. Next thing, how many walls can be between the units for reception, and how far away can you be from the camera?
You want to think about video quality, night vision, display size, and Sound quality. After all, does it offer volume adjust features, voice activation features, and more? Sure, it would be great to have a bigger display to see chubby cheeks and fluttery eyelashes on your baby. The Wi-Fi baby monitor provides the best video images. So, thanks to their 1080p technology.
Some of the features to consider briefly:
Temperature and Air sensor
Baby centric features such as lullabies
Visual quality
The screen size of the parent unit
Sound activation
Motion detection
Two way talk to baby
Ability to add camera
Security and privacy concerns
Location of monitoring
Budget
Mounting type
Phone app functions
Feature comparison with traditional Baby monitors
| | | |
| --- | --- | --- |
| | Arlo Baby monitor | Traditional baby monitors |
| Video resolution | High definition (1080p) | Standard definition (480p) |
| Live view | From anywhere in the world using the Arlo App on iOS, Android, Fire devices or any web browser. | No. Restricted to in-home usage. Short range of coverage. |
| Smart home enabled | Works with Amazon Alexa, Apple HomeKit, IFTTT, and more. | No |
| Air sensors | Temperature, Humidity, Air Quality (VOCs level) | Temperature & Humidity |
| Smart night light | Comes with thousands of colors and a timer, remotely controllable. | No |
| Smart lullaby player | Lullabies, nature sound, and white noise are pre-loaded or can be downloaded for free. Can record and add your own voice. | Some have a limited number of songs. No option to add more songs. |
How to set up and use
The Arlo baby monitor is simple enough to use. It has a user-friendly interface on the Arlo app and can learn immediately without any trouble. Most of what you need is on the main screen of the Arlo App. Don't worry. Even when closed out of the app, the Arlo continues to send alerts to your phone.
First, you have to plug in your Arlo monitor where you want. After, download the Arlo App and follow the instructions to get your camera connected. Simply, you just want to connect to Arlo's Wi-Fi via your phone setting. Next, you can enter basic information about your baby, and you are in the race. Sometimes, it takes a few minutes to set up. However, the app interface can be confusing for the first few days.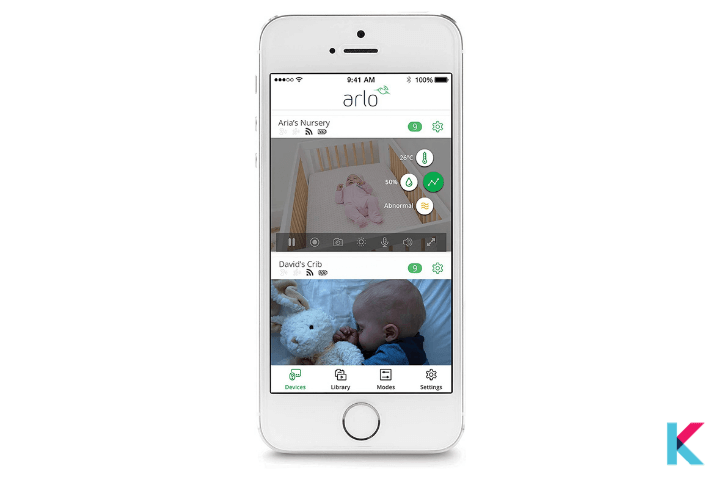 Sometimes, you have to struggle with getting a connection using the app during setup. So, you had better start with setup on a computer before downloading and logging into Arlo App on a different device. When Arlo baby monitors are being discontinued, we can confirm that using Arlo App.
Is Arlo Baby monitor secure?
The Arlo Baby monitor offers additional information on security and privacy issues. They don't publicly announce security vulnerabilities until fixes are available. When fixes are available, they release a security update automatically to all Arlo devices. So, you can keep your monitor safer. You can always update the firmware, alter the monitor's password immediately, and limit the camera's field of view. You should enter a complex password with numerals and special characters. You had better change all passwords frequently. You should unplug the monitor when it isn't in use.
Pricing
| | |
| --- | --- |
| | Arlo Baby monitor |
| Price | From $469 |
| Brand | Arlo |
| Color | White |
| Where to buy | Amazon |
Our pick
As we've said before, there are lots of awesome features including image quality, sound quality, and some fantastic additional features. Luckily, our review is helpful for you to get the right decision. It also has the versatility of the mounting options and allows for everything from a birds-eye view of your baby in a crib to a room-wide view. When we consider the parent unit, it is more manageable. However, it has some latency issues and software issues. We feel confident that there is the best Arlo baby monitor to give even the most paranoid parents peace of mind.
Instead, check out our Best Ring Alarm Home Security Kit in 2021 article for any Home security device interest.