Arlo CCTV - Home Security Surveillance Camera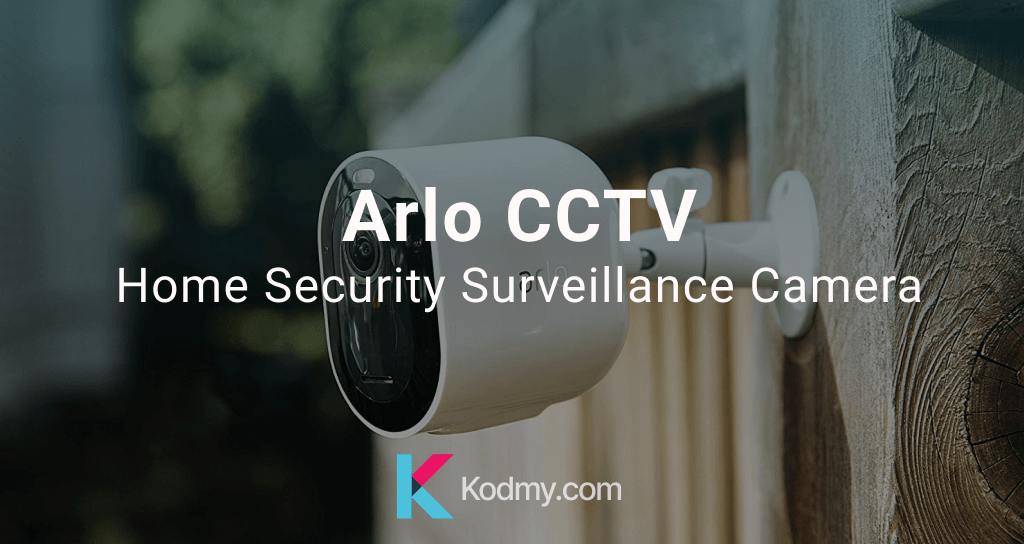 Arlo always seems to be one step ahead of the competition when it comes to Smart Security technologies. Since 2014, Arlo has been releasing stylish, durable cameras with wireless capabilities, giving users complete freedom from wires and power plants. Arlo was once a subsidiary of Netgear.
But keep in mind that all of these cutting-edge technologies and attractive designs come at a price: Arlo is known to be on the expensive side of the camera market. We are not talking about a low-cost brand here. With that in mind, we dive into Arlo CCTV Camera and break down the value of each Arlo camera. So you can make the best decision for your home. Let's look at the best Arlo surveillance camera systems.
What is Arlo?
Arlo is a well-known brand for surveillance cameras that was founded by Netgear. It has strong wireless connectivity with powerful battery life. Arlo is not only for the Smart security cameras, but for the Smart video doorbell, Floodlight Cameras, and Smart lighting. We've tested several products in the range, including Arlo Pro 4 Spotlight, Arlo Pro 3 Spotlight, Arlo Ultra CCTV system, Arlo Essential Spotlight XL, Arlo Go 2, and Arlo HD wireless home security camera system CCTV.

Core features of Arlo
High-definition video
Arlo App
Motion detection
Two-way audio
Night vision
Built-in sirens and spotlights
Compatibility with all the major smart home platforms
Smart detection feature
Camaras' compact, wireless design
Best Arlo surveillance camera
Arlo Pro 4 Spotlight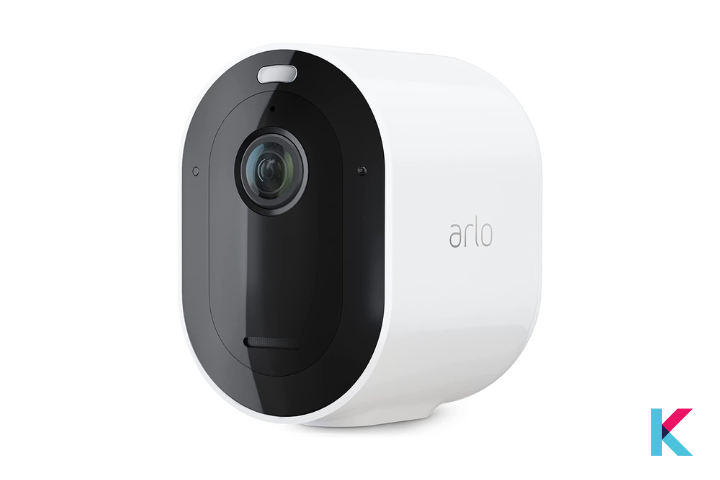 Arlo Pro 4 camera is the latest security camera and has loads of features with great image quality. It was originally affiliated with Netgear and it doesn't require a base station to work. When considering the Arlo Pro 3, it is the only improvement. This Arlo CCTV camera is cheap and you can get it for a reasonable price.
However, if you want to get cloud storage, you have to pay a subscription. Also, if you want to get advanced object detection, you have to get a paid storage plan. It is a big downside of the Arlo Pro 4 Wireless Home CCTV video security camera. And, it records HDR video 2K resolution. When a criminal is detected, its built-in siren identifies in time. It has a strong magnetic base. So forget about the screw mount.
Get Arlo Pro 4 camera from Amazon
Is Arlo Pro 4 Home Security Cameras right for me?
Arlo Pro 4 Features
6-Month Battery, Color Night Vision, 2K video quality, 2 Way Audio, Built-in Siren, No Hub Needed, 90-Day Free Trial of Arlo Secure Plan, 160° field of view, Advanced object detection (person, vehicle, package), Motion detection, customizable motion zones, Sound detection, Zoom, Spotlight, Magnetic mount, Arlo solar panel compatibility, Amazon Alexa, Google Assistant, SmartThing, Apple HomeKit, and IFTTT compatibility, Water resistant, Local storage with base station.
Arlo Pro 4 installation
Arlo Pro installation is easy and user-friendly. Below are the installation steps.
First, you need to plug in the Arlo Pro 4 to charge
Then, if you haven't downloaded the Arlo app, download it
Create or login in to the Arlo account
After then, select Add New Device and select Cameras
Next, you want to select Pro and then Pro 4
Finally, you can follow the app instruction to finish setup and connect to the Wi-Fi network
Arlo Pro 3 Spotlight camera
Arlo Pro 3 is the previous version of Arlo Pro 4. Available features include built-in spotlight and color night vision, zoom and track features, 2K video with high-dynamic-range imaging, 160-degree field of view, two-way audio, and 12x digital zoom.
Also, you need to have an Arlo Smart Hub to work it and if you want to record video on the cloud, you need to subscribe to Arlo. Otherwise, your Arlo camera can record locally to a USB drive on the hub. You don't want to go with Arlo Pro 4 if you already have an Arlo Smart Hub. It's only an improved advantage of Arlo Pro 4 over a Pro 3.
Hurry up! Get Arlo Pro 3 from Amazon now. Click the below image
Features of Arlo Pro 3
Indoor and outdoor - Both
Integration - Google Assistant, Alexa, Apple homeKit, SmartThing
Wired or Wireless - Wireless
Field of view / resolution - 160 Degrees / 2K
Two-way audio
Night vision
Storage - Cloud / Local
Is Arlo Pro 3 Home Security Cameras right for me?
Arlo Ultra 2 Spotlight Camera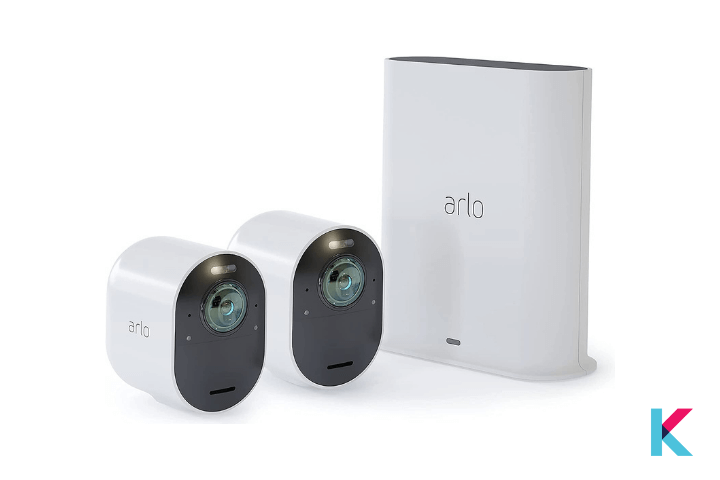 The Arlo Ultra 2 is one of the best home security cameras with a built-in spotlight. It is packed with fantastic features and an incremental upgrade to the Arlo Ultra. The Ultra 2 is waterproof and can be powered by a mains or rechargeable battery, and if it detects movement in its 180-degree field of view, it will send a notification to your smartphone, allowing you to sign in and see what happens. Like any other Arlo home security camera, your home is in real-time.
Hurry up! Get Arlo Ultra 2 from Amazon now.
Is the Arlo Ultra 2 Spotlight Home Security Cameras right for me?
Arlo Essential Spotlight XL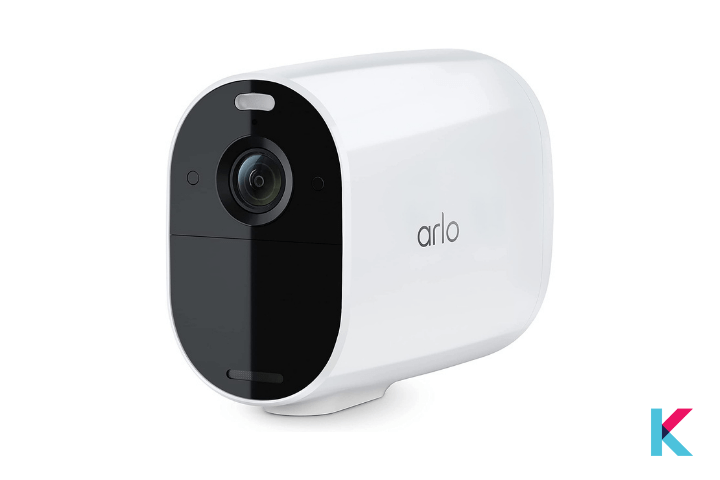 Arlo Essential Spotlight XL is the best battery-powered security camera with a massive battery that lasts up to 12 months. It is easy to install and has the best video quality. But, it is a pricey camera for most folks. Also, it doesn't require a base station.
The Arlo Essential XL Spotlight Camera is a great surveillance camera for the money and can be used both indoors and outdoors. The camera is simple to set up, does not require a center to operate, and provides outstanding sound and image quality.
Instead, if you're interested in Arlo Baby monitor, you may be looking here.
Long battery life, as well as support for all famous smart home ecosystems, are clear advantages. If the camera does not come off it is a bit awkward as it cannot be charged. In addition, to use all of Arlo's features, you will need to subscribe to the service regularly. You should consider this before buying a camera.
Is the Arlo Essential XL Spotlight Camera right for me?
Arlo Go 2
If you want to need 24/7 security without power or Wi-Fi access, Arlo Go 2 is the best solution for you. So, thanks to $G LTE connectivity and long battery life. The setup process is easier than ever as it has a truly wire-free setup. Available features include integrated spotlight and color night vision, store and review videos locally with a microSD card slot, and watch and record video in 1080p high definition. Further, if you want to react faster and take immediate action, you can go with the Arlo Secure plan.
Is Arlo Go 2 right for me?
Arlo HD wireless home security camera system CCTV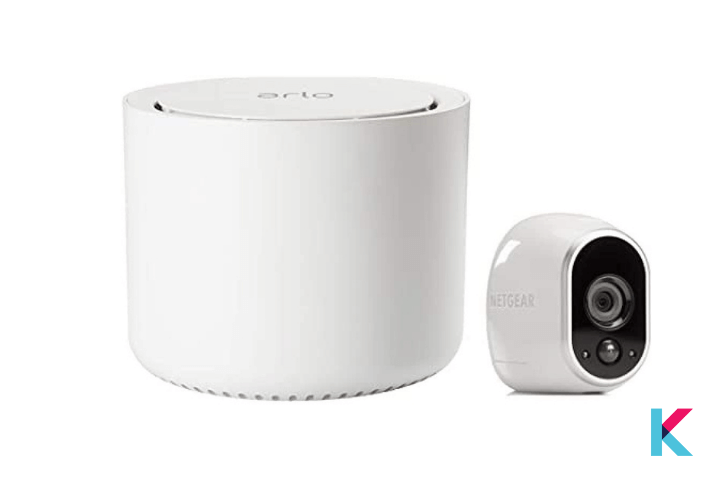 If you want to keep safe, Arlo HD wireless home security camera system CCTV is the best choice for you. Arlo gives worrying out of life with high-definition 720p video. You can watch anything day or night and indoors or outdoors.
You won't have to worry about a power outlet. You can place it whatever you want as it's a completely wire-free and weatherproof camera. Arlo App can be used to see live and recorded HD video anytime. Also, it records video and automatically detects movement, and sends alerts to your phone. It also works with Amazon Alexa, Echo Show, and FireTV.
Is the Arlo HD wireless home security camera system CCTV right for me?
Feature comparison of Arlo Home serviellance camera
Arlo App
The Arlo app is easy to use and a really good app from Arlo. You can easily control and interact with all your Arlo Products with Arlo App. Also, if you want to store your video, this app safely stores your recording and view from anywhere. Furthermore, you can get alerts for what matters.
This Arlo app equips your whole home with flexible wire or wire-free cameras, doorbells, and more. Arlo smart also assists you to take immediate action. You can use this app with your Android phones and iPhones.
How do I connect my Arlo device to Apple HomeKit?
If you're more into Apple HomeKit, you may be wondering whether Arlo works with Apple HomeKit. Yeah! Arlo works with Apple HomeKit. You can use Apple Home App and Siri voice control to control multiple Arlo cameras from one place. Also, if you own an Arlo Baby camera. You can connect it with Apple Homekit.
If your Smart Home Device isn't compatible with Apple HomeKit, you may look at how to add any Smart Home Device to Apple HomeKit.
What you'll need to use Arlo with Apple HomeKit
Compatible Arlo device
Arlo Ultra 2
Arlo Ultra
Arlo Pro 4
Arlo Pro 3
Arlo Pro 3 Floodlight Camera
Arlo Pro 2
Arlo Pro
Arlo Essential Camera
Arlo Essential Spotlight Camera
Arlo Essential XL Spotlight Camera
Arlo Essential Indoor Camera
Arlo Essential Video Doorbell (Wired)
The Apple Home app
The Arlo Secure app
An Arlo Base Station (VMB5000, VMB4540, VMB4500, or VMB4000)
You need to have an Arlo SmartHub or Base Station to use Arlo with Apple HomeKit.
There're two ways to connect Arlo to the Apple Home App. As the first option, you can connect your Arlo device with Apple HomeKit with a HomeKit setup code on the base station and device. Second option to connect your Arlo to the Apple Home App is without a HomeKit setup code.
What other Home Security Cameras does Arlo offer?
Arlo Pro 3 Floodlight
Arlo Essential Wireless
Arlo Go Wireless
Arlo Essential Indoor
Arlo Essential Wired Video Doorbell
Arlo Essential Wireless Video Doorbell
What is the difference between surveillance cameras (CCTV) and security cameras?
The main practical difference between a surveillance camera and a security camera is that a surveillance camera may not include all the updated features such as person recognition and motion detection.
However, there is a simple solution: most security cameras can be used for surveillance. Between a surveillance system and a security system, we prefer the security systems.
How to buy an Arlo Home Security Camera?
Before buying the Arlo security camera, consider the following factors given below.
Decide video quality - You need to decide the video quality that you want as 4K or 2K
Check out How much broader view you need - If you want a wide field of view, you can go with Arlo Ultra 2, Pro 4, and also Arlo Pro 3.
Arlo Smart Plan - If you want to use extra features like advanced object detection. For Cloud storage, you can pay a subscription.
How did we review this Arlo CCTV?
We tested Arlo Pro 4 and Arlo Ultra 2. And also we researched all Arlo security cameras and selected the best surveillance cameras among them. It's very helpful for us when detecting what each Arlo camera is best for. We researched their unique features and get the most relevant details on user reviews.
How much do Arlo cameras cost?
Our pick
Arlo Pro 4 is the best overall surveillance security camera with 2K video and a wide field of view. But, don't buy it if you're on a budget. You can go with Arlo Essential Spotlight Xl as it has a long-lasting battery and it is the best value security camera for most folks. If you want to get an excellent video quality image, Arlo Ultra 2 is the best as it offers 4K video.
Feel free to go to our Kodmy Smart Home Blog to know more about Smart Home Automation and latest home automation news.
FAQs about Arlo
Is there a monthly fee for Arlo?
The answer is no. When connected to an Arlo base location, Arlo cameras do not require a subscription to be active and can save scenes locally. If you subscribe to Arlo Smart, you'll get more AI-powered motion detection options, cloud storage, and customized motion zones.
Is Arlo a good security system?
Yes. The Arlo Security system is the most affordable with its fantastic features. Arlo Pro 4 is the best security camera with a pack of features. But, when considering the budget, you can go with Arlo Pro 3 as it has the same features as Arlo Pro 4. The Arlo Pro 3 camera can be connected to an Arlo SmartHub or base station only. But, the Arlo Pro 4 camera can be directly connected to Wi-Fi, an Arlo SmartHub, or an Arlo base station.
Is Arlo a Chinese company?
No. Arlo is an American company. Arlo Technologies makes wireless surveillance cameras.
Is Arlo CCTV any good?
Arlo CCTV cameras are good. It offers many smart features such as high-definition (HD) or ultra-high-definition (UHD) 4K video, night vision, digital zoom, two-way audio, a wide field of view, built-in siren, and two-way audio. Also, Arlo has advanced features such as the detection of people, animals, and vehicles, a spotlight built-in as well as zoom and tracking features. Although all of Arlo's cameras work with the Smart Hub base station, not all of them do, as some can function with just a Wi-Fi signal.
On the other hand, Arlo cameras are among the most expensive devices. Also, if you want any of the smart detecting features, you'll need to pay for the subscription service.
Can Arlo cameras be hacked?
Yes. Arlo uses wireless technology. So, it is possible to hack Arlo cameras. But you can prevent the Arlo camera from being hacked by changing the default password, setting up a difficult password, and activating two-factor authentication.
How long does the Arlo Pro 2 battery last?
The batteries in the Arlo Pro 2 last three to six months.
What is Arlo's warranty?
Arlo cameras come with a one-year limited hardware warranty and a 30-day return policy. If you subscribe to an Arlo Smart plan and file a claim within 12 months of the theft, the Arlo Theft Replacement program will replace your stolen cameras.
Can I use Arlo without a subscription?
Yes. Without a subscription, you can use an Arlo camera with features such as live video viewing, basic notification, two-way audio, and local storage. However, you won't be able to use all of your camera's advanced functions, and your storage length will be limited
Does Arlo record free?
Yes. Arlo records free local video using a base station with a USB drive or microSD card. But, you have to pay for a subscription to get cloud storage.