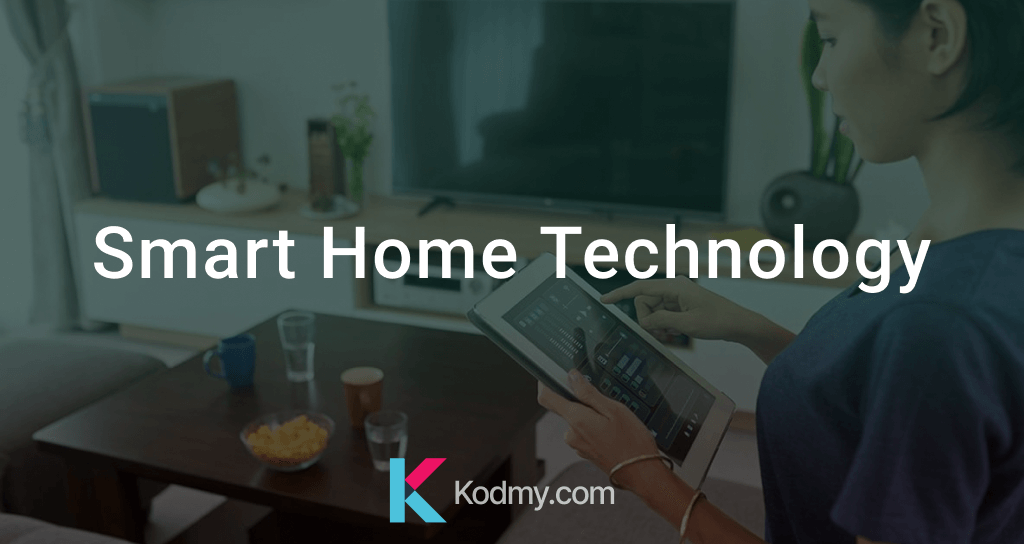 In recent years, the number of Smart devices increased dramatically with the advent of Smart Home technology. We cannot imagine what the future of Smart Homes would bring us.
Have you ever used smart home devices? or Do you expect to use these smart home devices? Then, this guide is right for you to know everything about Smart Home Technology.
What is Smart Home Technology?
Smart Home Technology generally denotes any set of devices, systems, or appliances connected into an independently and remotely controlled network.
That can be operated remotely via a smartphone or other networked computer from anywhere. It is also known as Home Automation. Also, Appliances, Home Entertainment Systems, Home Security Systems, and Environmental Controls Devices are examples of Smart Home Technology.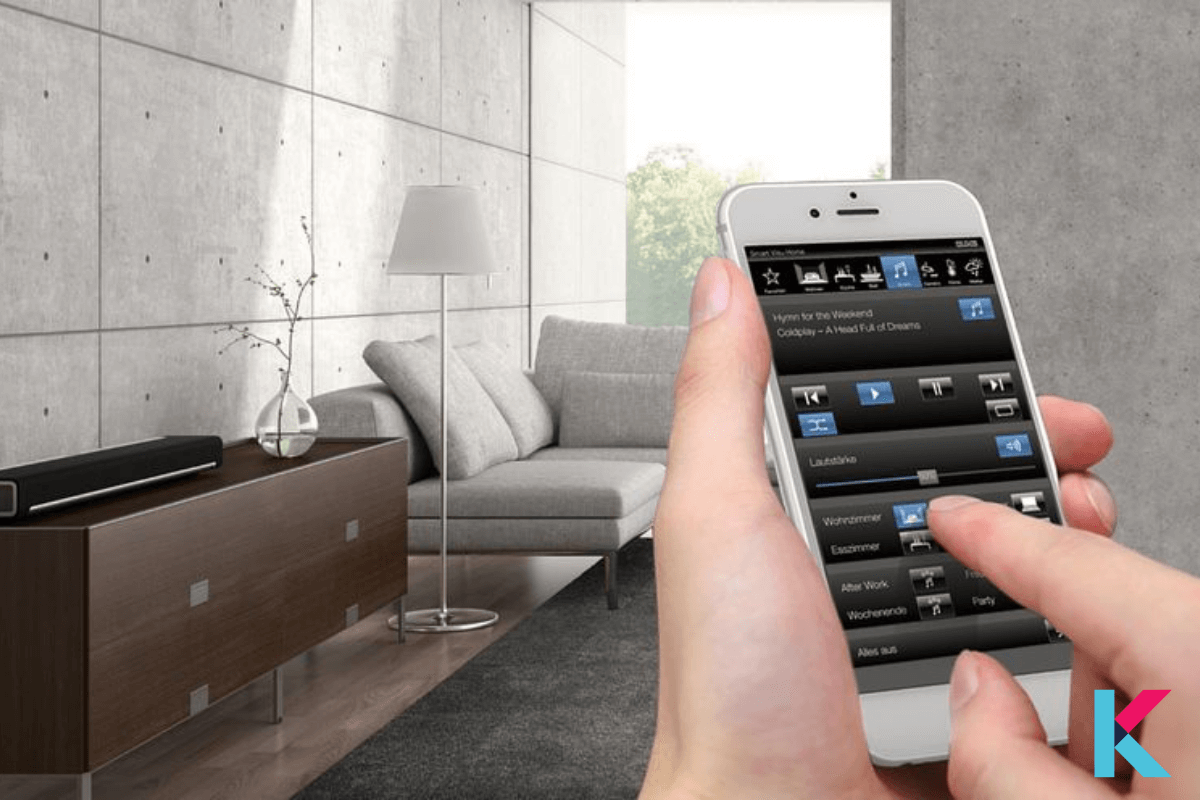 Furthermore, the computers and smartphones connect to the internet, and clocks, speaker lighting, climate, entertainment systems, and appliances are controlled by a Home Automation System. And yeah! home devices are an important component of the Internet of Things (IoT) when they connect to the internet. Have you ever heard about Smart Home Technology Dubai and UK? This technology is widely used in these countries.
We often consider voice assistants to be the starting point for constructing a Smart Home on our own. They provide a simple way for family members or roommates to communicate with each other. Many of the products on our best Smart Home product list, but not all, will work with multiple voice assistants. Below are some of the best Smart Home gadgets you may think of buying.
Let's find what are the Best Smart Home Solutions in 2023.
The Best Smart Home Technology Solutions in 2023
You can monitor anything from lighting and temperature to locks and home protection systems with one of the many Smart home product solutions. It includes things like Home Security System, Smart Lighting Solution, Smart Plugs, Home Automation System, Smart Speakers and Displays, Home Entertainment System, and Environment Control System. Some of the best Smart Solutions for home are mentioned below.
Smart Home Security System
A Smart Home Security System allows you to monitor and control your home security devices via smartphones and apps. Also, this system connects to your WiFi, Z-Waves, and Zigbee wireless protocols. It includes devices like Door Locks, Smoke/ Co detectors, Water Sensors, Indoor, and Outdoor Surveillance Cameras, and Smart Home Alarm Security systems. Here are a few devices of the Smart Home Security System.
Ring Video Doorbell 3 Plus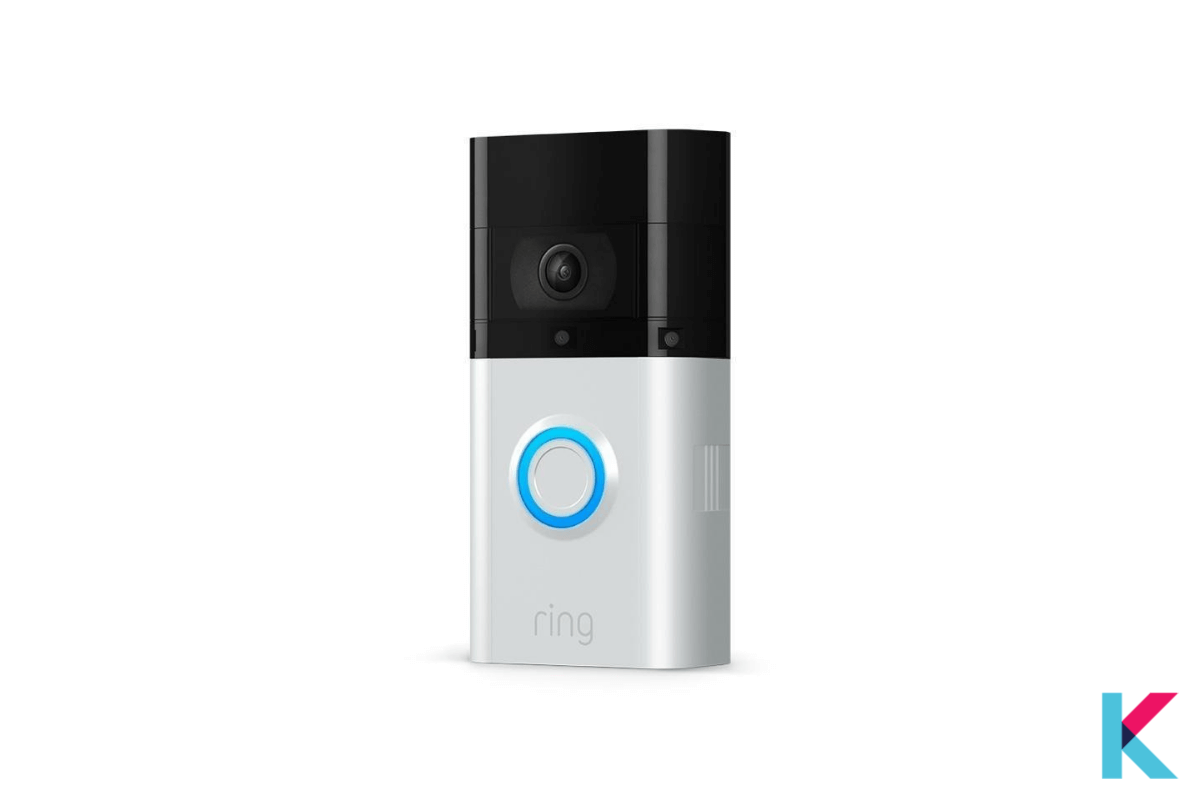 Ring Video Doorbell 3 Plus is the third version of the Ring smart doorbell. It has been introduced with improved motion detection capabilities. It lets you see and speak to anyone on the doorstep. When it presses, you will receive an alert through the smartphone app. And Yeah! It will inform you of any of the motion detection. It also has a 160-degree field of view.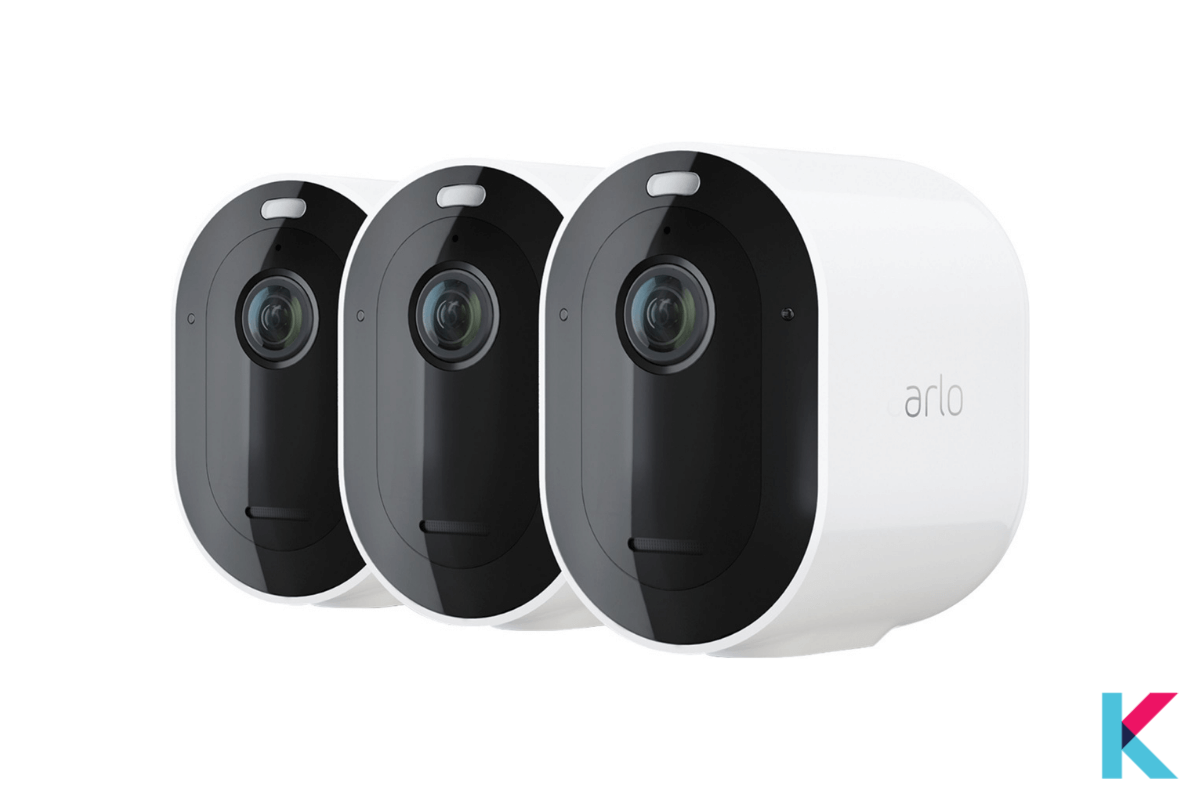 The Arlo Pro 4 Spotlight Camera is our overall top choice for watching what's going on outside without having to leave the safety of your sofa. This high-resolution, weather-resistant surveillance camera captures motion-activated footage while also shining a bright light on whatever is moving around in your house.
If you are interested in the outdoor security camera, you can get the Reolink 1080P Outdoor Security Battery-Powered WIFI Camera from Walmart for $55.24 via the link below.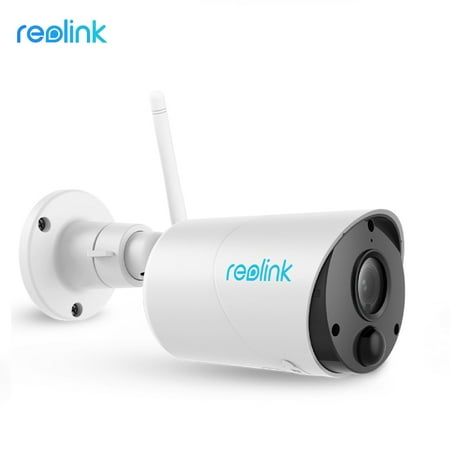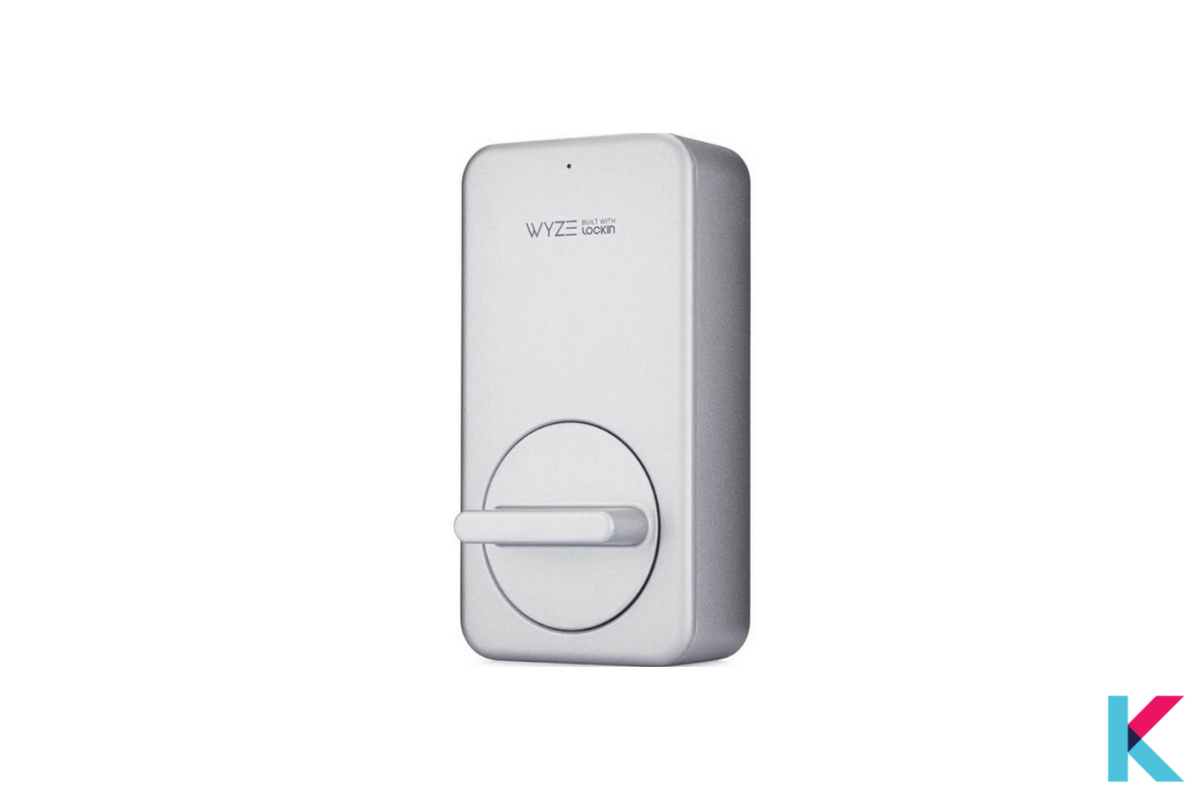 Wyze Smart Lock is the best low-cost smart home Door Lock in the field of Smart Door Lock. It is very simple to use and set up. Also, it uses a plug-in gateway to connect to your WiFi network. It is amazing! You can able to control it with your smartphone. I think it is the best smart lock for your pocket.
You may buy this Wyze Smart Lock from Amazon via the below link for $129.09.
Ring Alarm Security Kit (5 pieces)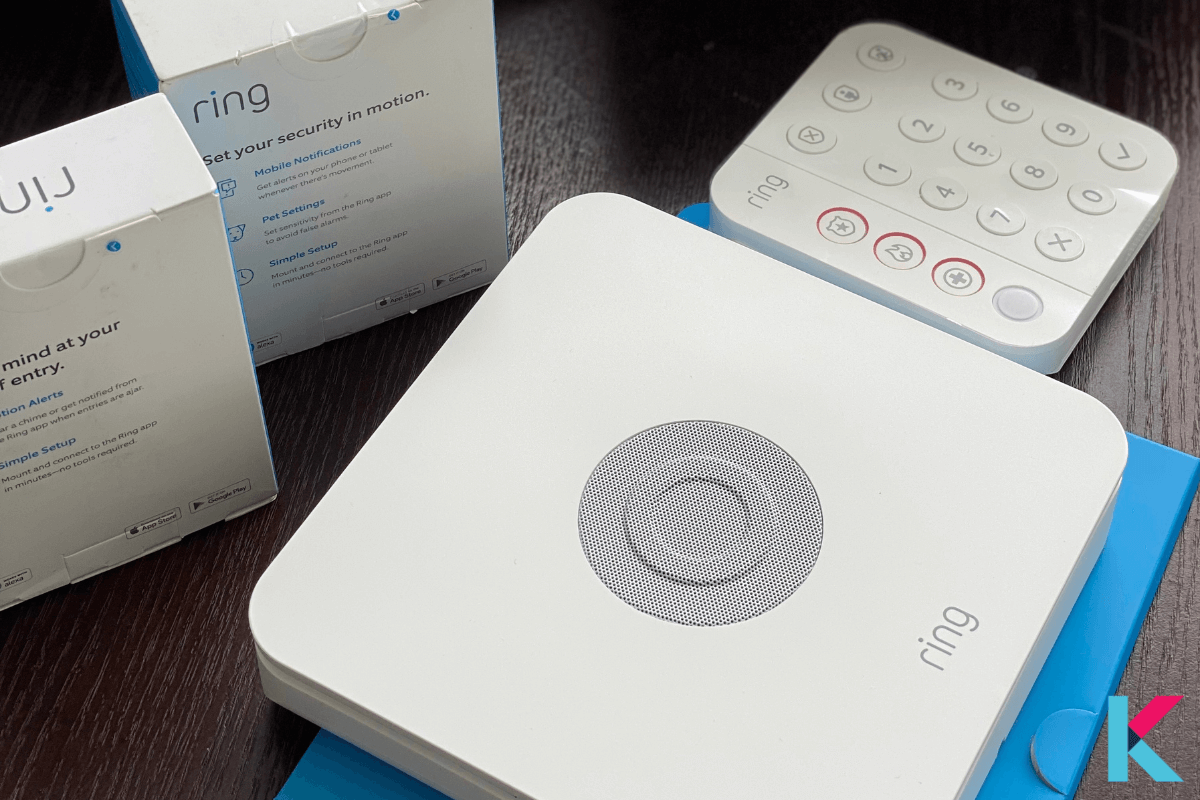 Ring Alarm Security Kit is one of the most affordable solutions for those who are looking for standard security. It is easy to install. Also, you are able to receive motion notifications and control your system remotely. They don't charge additional fees for these features. It supports Alexa, Ring, and other Amazon devices. I think it is a brilliant place for smart home security newcomers to get started.
Smart Lighting Solutions
There are more Smart Lighting solutions than ever. So, you have to select the best smart lights for your home. You can light up your home with your voice using a simple request for your favorite voice assistant. Following are a few of the best smart lighting for you.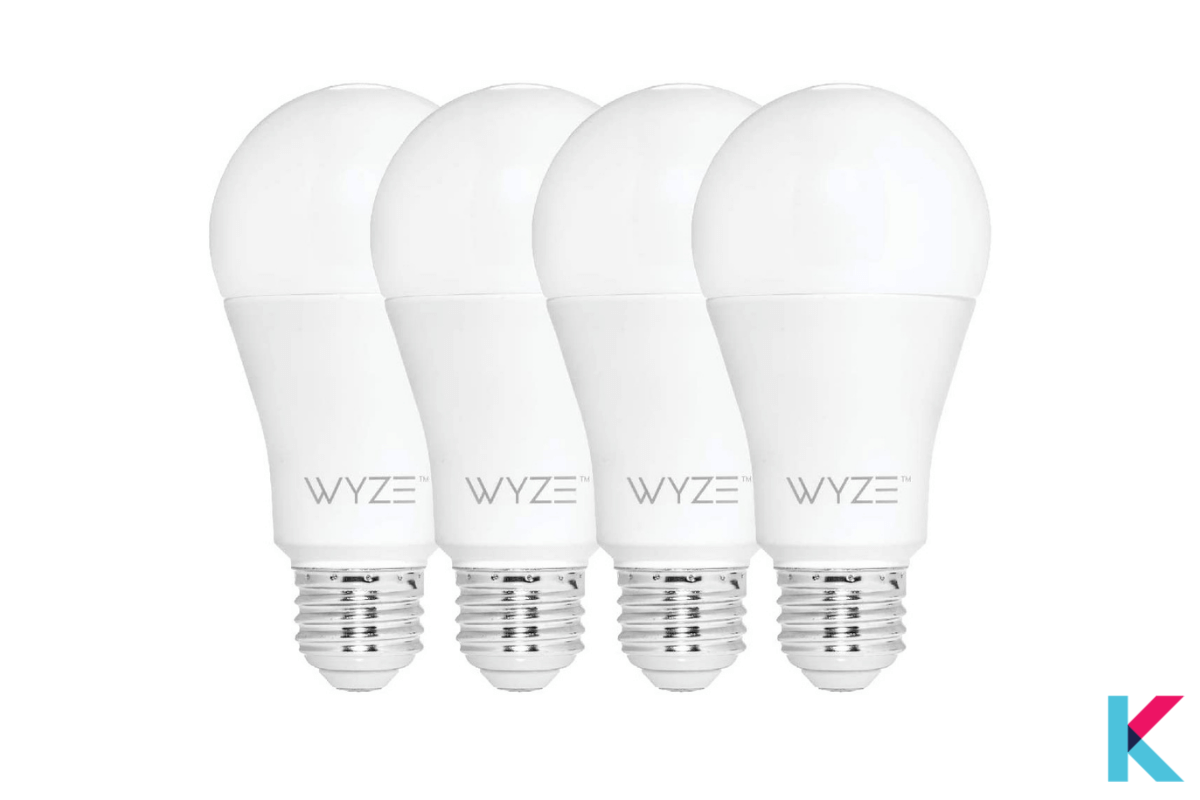 The Wyze Bulb is the most cost-effective Smart white color LED bulb we have ever seen. You can use your phone to control it without a hub, or you can use Amazon Alexa or Google Assistant to control it with your voice. Also, it has 9.5 watts and up to 800 lumens. There is a Wyze App to set up and control your bulb.
Philips Hue White and Color Ambiance Starter Kit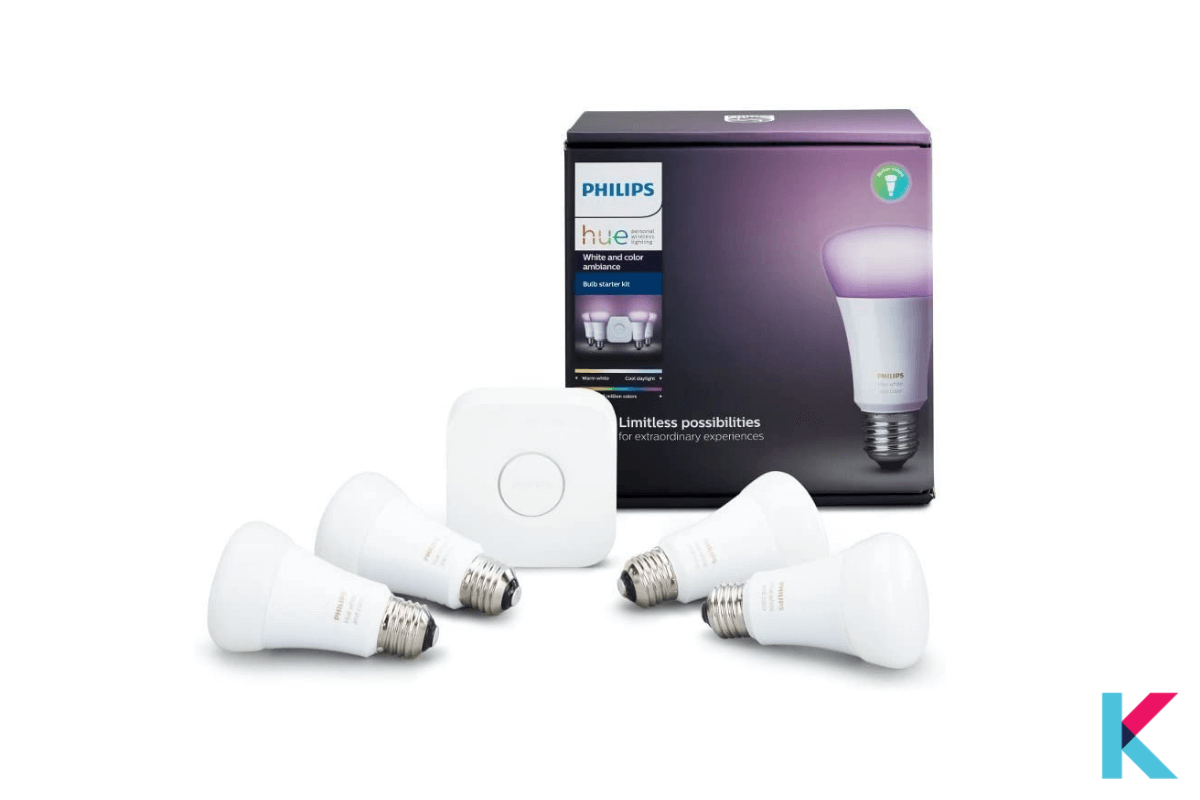 Philips Hue White and Color Ambiance Starter Kit is the best smart bulb starter kit. It includes two or four dimmable colored bulbs and a hub. You can use it with Google Assistant, Alexa, IFTTT, Smart things, and more. If you choose this smart bulb, it can be a nice addition to your home.
You may buy this Philips Hue White and Color LED Smart Button Starter Kit from Amazon for $179.99.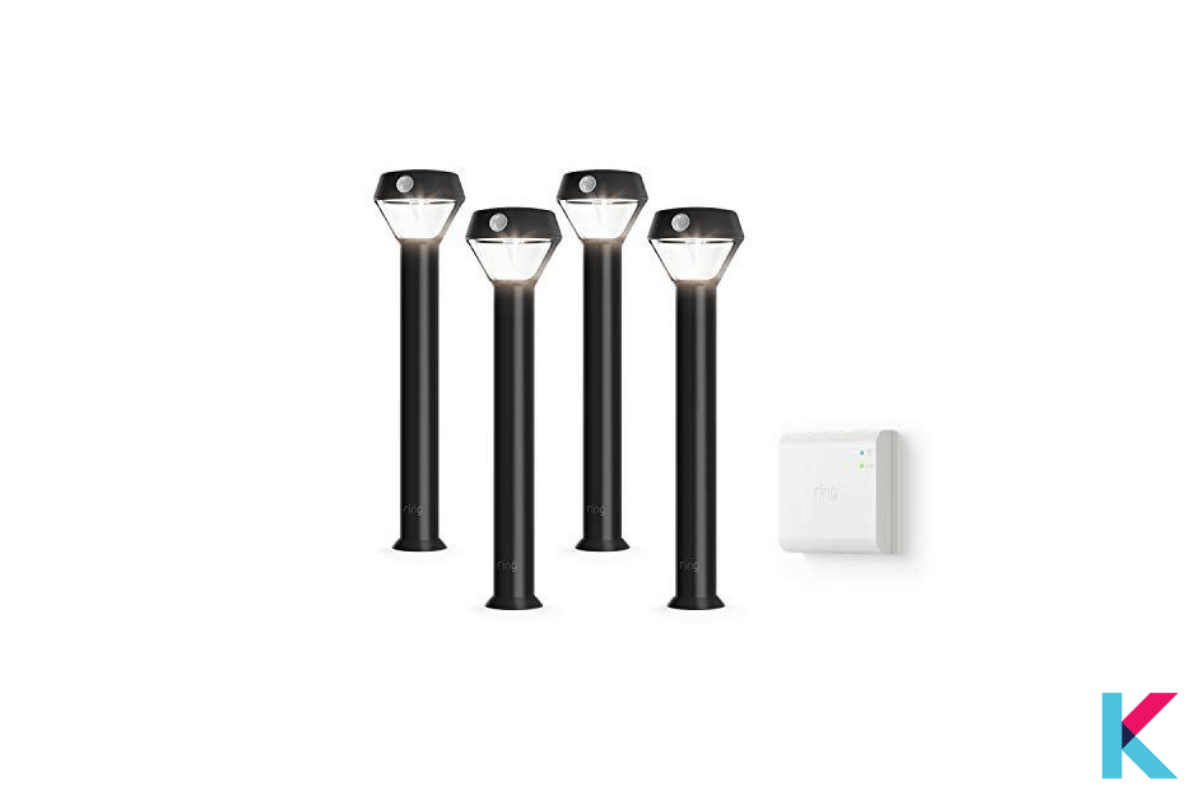 Ring pathlight Solar is the famous outdoor smart light. You can light up your path using this amazing smart pathlight. It shines up to 80 lumens of white light on the way to your home. When connected to a bridge, you can customize settings, get a notification to your phone, and set a schedule using the app. It also works with Alexa.
Smart Kitchen Appliances
If you are interested in automating your kitchen appliances, it is time to choose the best kitchen appliances. You can make your kitchen safer by using these smart gadgets. There are many appliances available on the market such as Samsung Family Hub Refrigerator, Anova Culinary Precision cooker, Automatic soap dispenser, and Smart mug. Here are a few smart home kitchen appliances for you.
Toshiba ML smart countertop microwave oven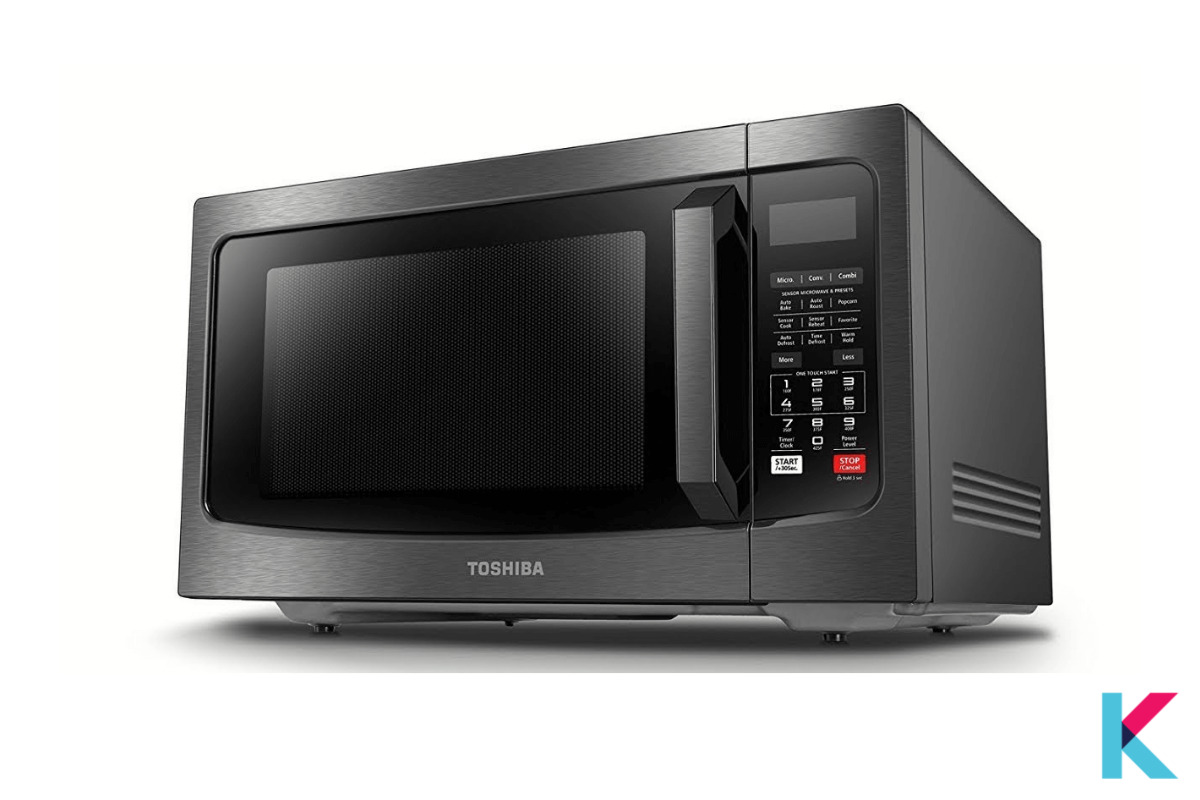 It is a wonderful smart microwave oven with an LED cavity light and an energy-saving ECO model. You can control the oven using your voice or app. When achieving optimum heating, it automatically adjusts by the humidity sensor. There is an on/off button on the oven. So, you can stop the beep sound after the cook is finished.
Hamilton Beach Smart Coffee Maker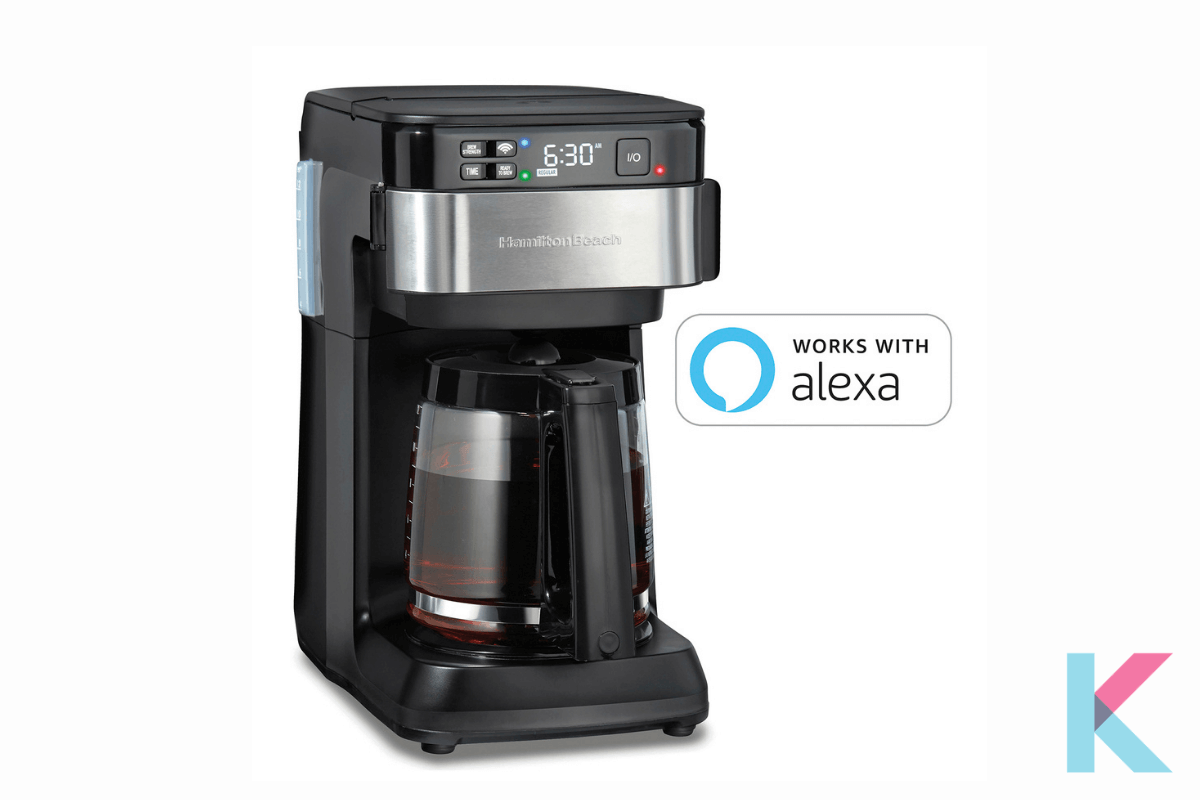 If you want to start the day with hot coffee, this coffee maker is a fantastic option for you. You can use voice commands to control the coffee maker. You can say, "Alexa, make me hot coffee". Then, it makes coffee for you. It is the most comfortable smart kitchen appliance for you.
You may buy this Hamilton Beach Smart Coffee Maker from Amazon.
Samsung Family Hub Refrigerator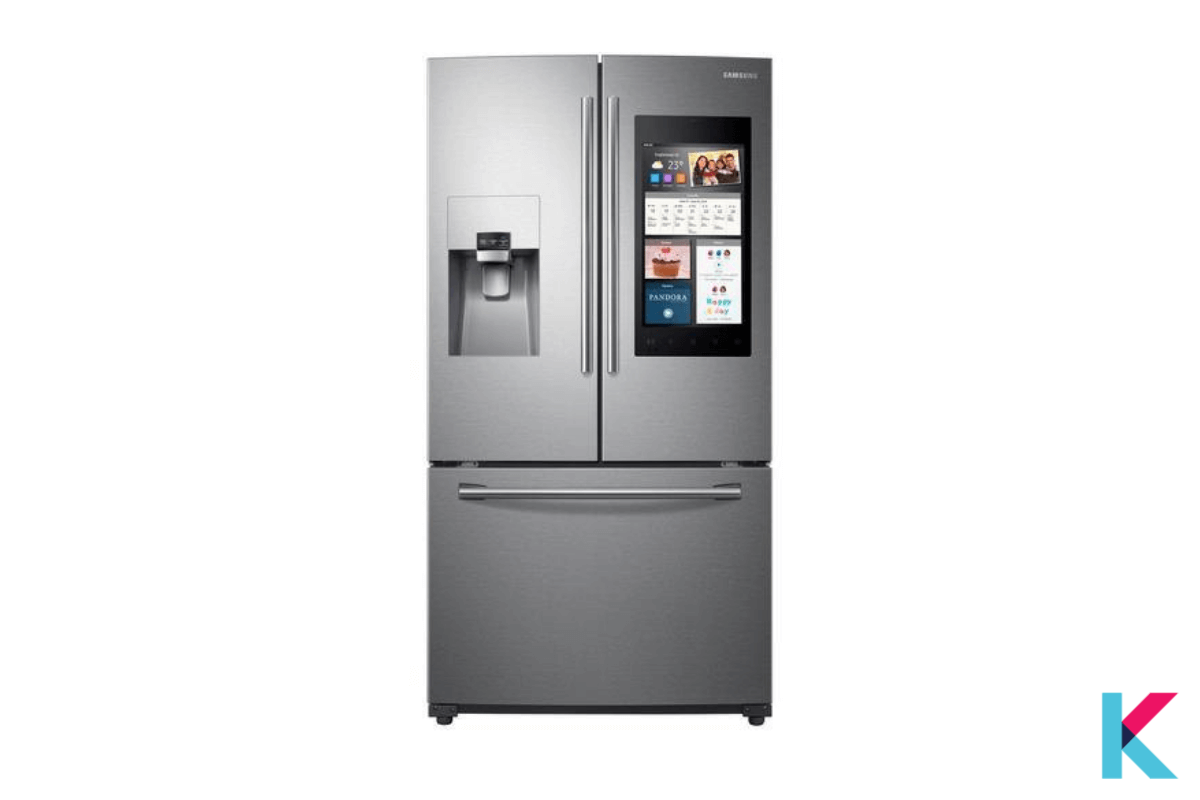 Samsung Family Hub Refrigerator is the latest smart device from Samsung. It is awesome! You can text your refrigerator, check the refrigerator grocery list and also check their expiry dates. It integrates with a PC, Screen, and cameras. So, you are able to schedule events or special days using this smart fridge.
Smart Plugs and Outlet
There are many Smart Plugs and Outlets on the market. You had better know the best smart home plug and outlet for your home.
Kasa Smart Wi-Fi Outdoor Plug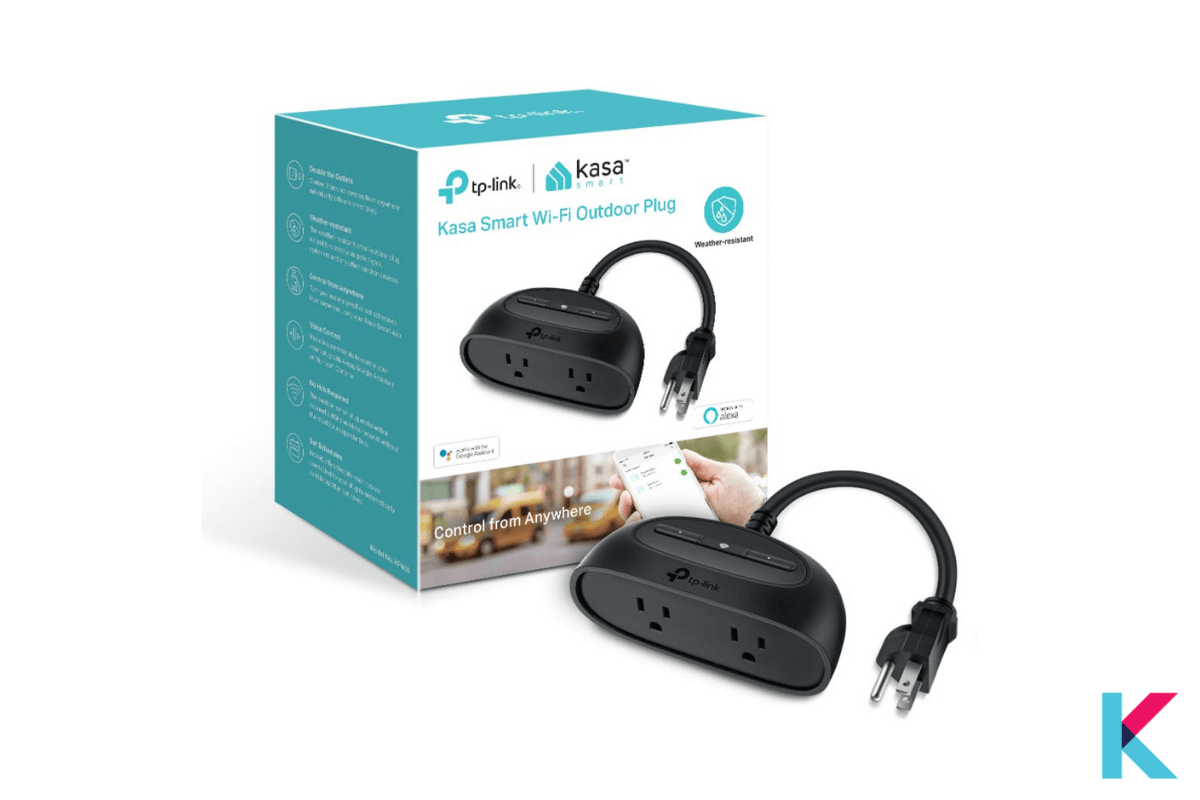 Pool pumps and patio lights are perfect for converting into smart home devices and also monitor with your phone to outdoor smart plugs. You can use your phone or Alexa and Google voice commands to operate two devices independently of one another.
You may buy this TP-Link Kasa Smart Outdoor Plug from Amazon for $22.99.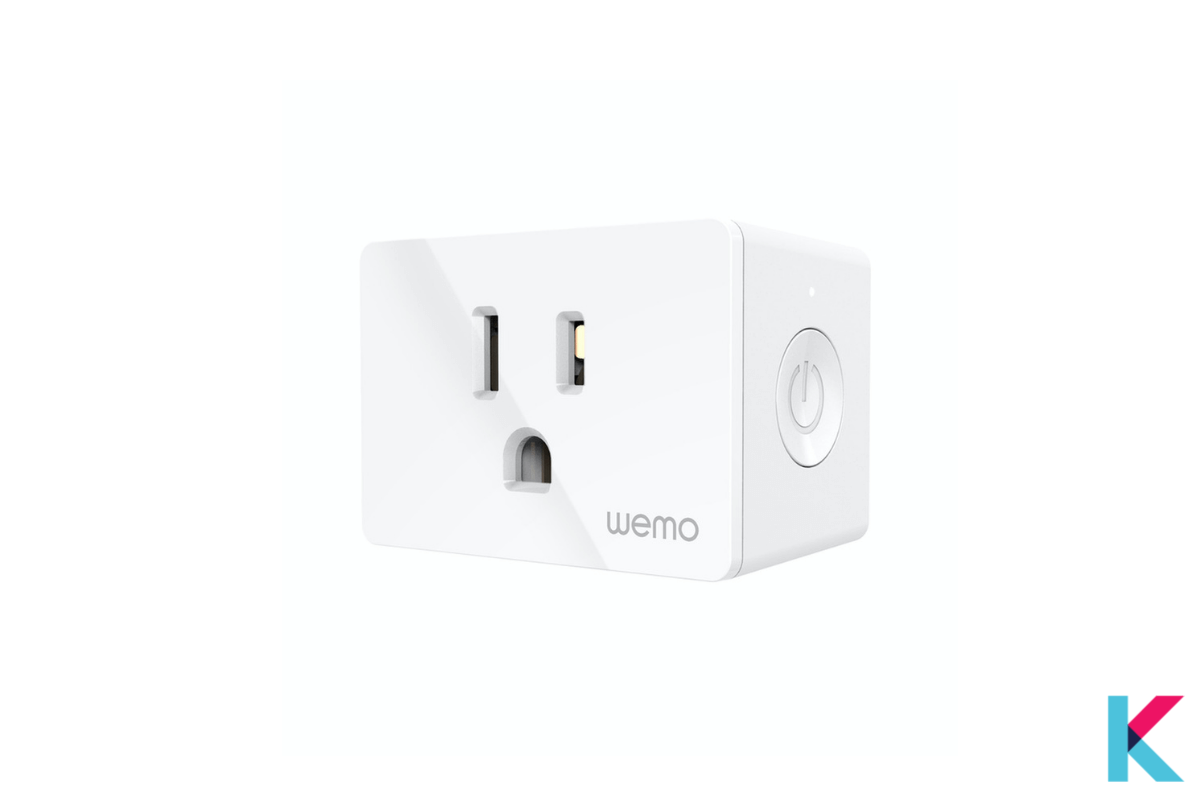 The Wemo WiFi Smart Plug is the best choice among the smart plugs with the physical control button. It works with all major smart assistants like Alexa and Google Assistant. Also, it works with HomeKit and IFTTT technology.
You can also get the 3 Pack Wemo Mini Smart Plug from Walmart for $34.95 via the link below.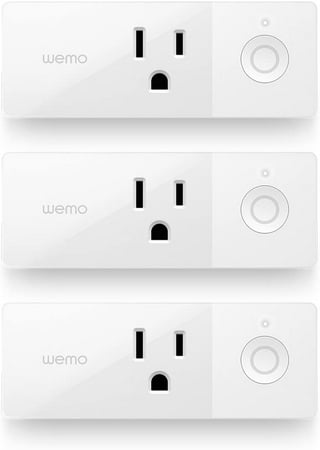 ConnectSense Smart Outlet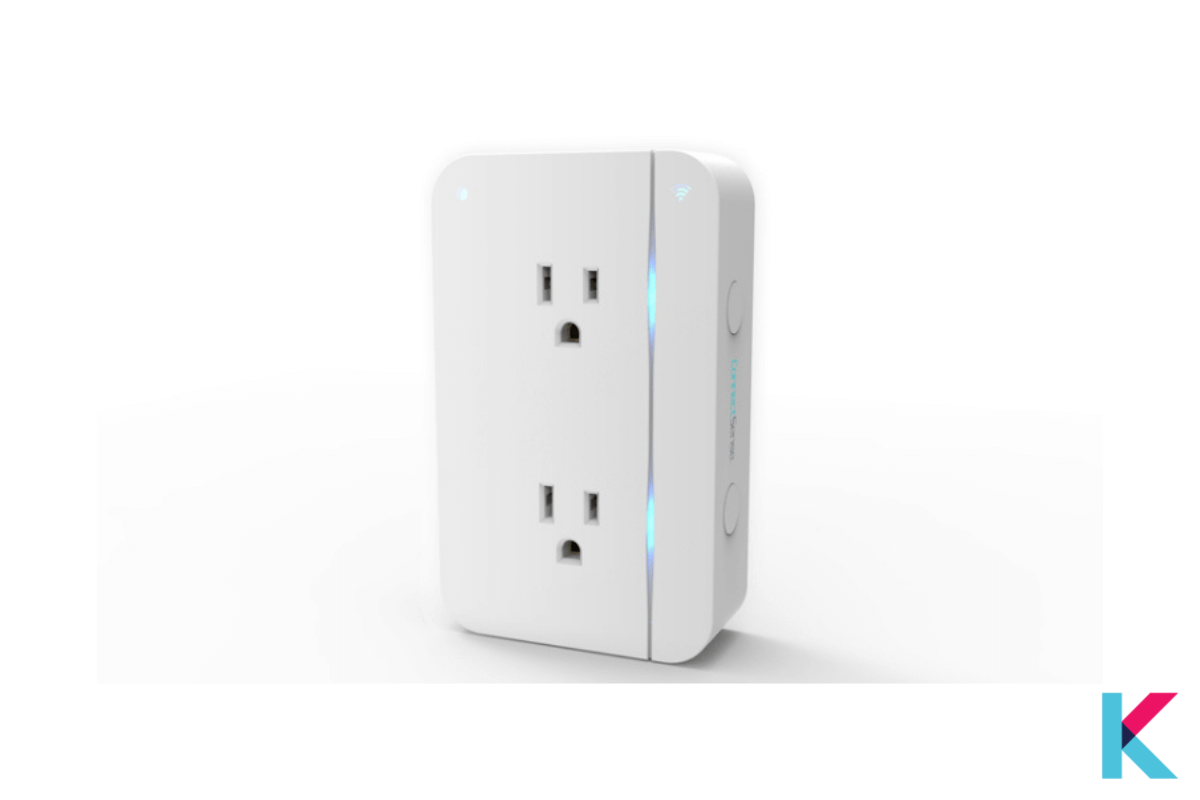 The ConnectSense Smart Outlet 2 is an excellent option if you want to add some smarts to small home appliances like coffee makers, lamps, and TVs.
Smart Speakers and Displays
The smart speaker is a voice-activated, wireless device that is integrated with your favorite voice assistant. Also, the smart displays combine with the smart speaker. So, you can get more functionality such as video calls, YouTube, Netflix, and more.
Amazon Echo Dot 4th Generation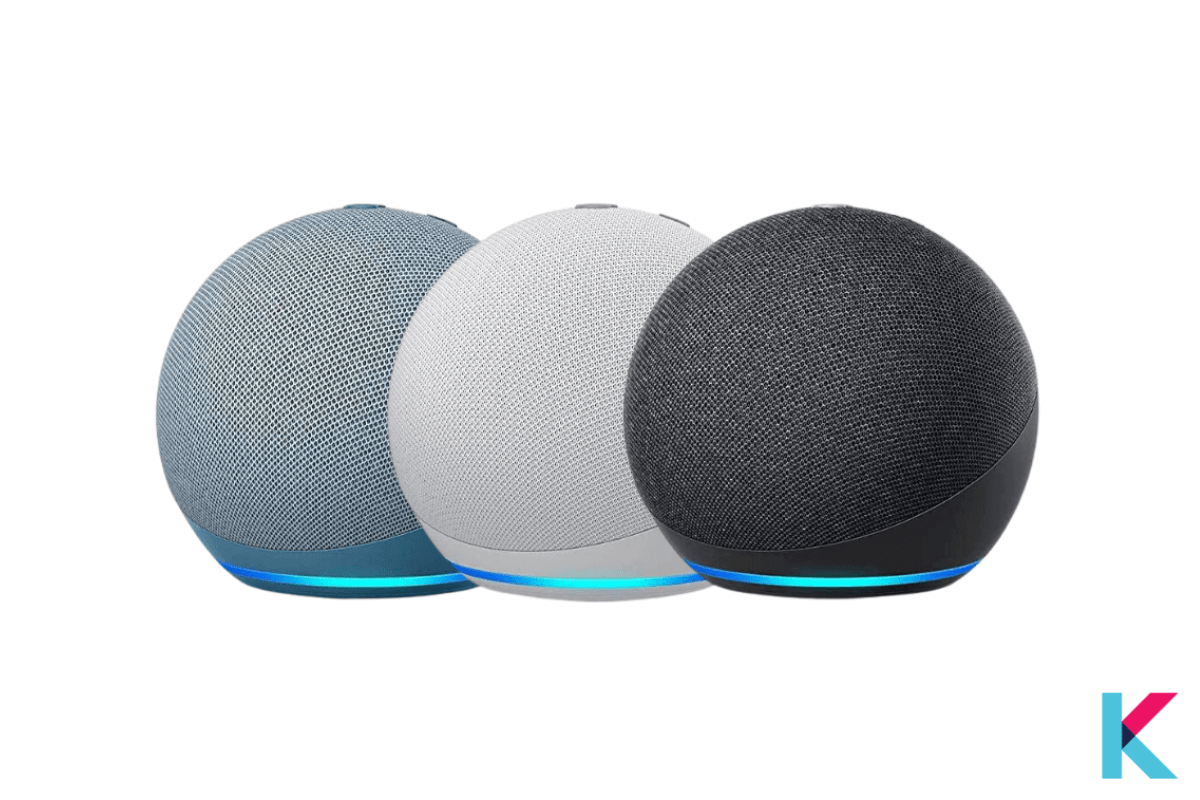 Amazon Echo Dot 4th Gen is a Bluetooth speaker introduced by Alexa. It can control smart home devices directly, using If This Then That (IFTTT). It has a ball shape, respectable bass, and better audio quality than the previous echo smart speakers. You can get help from Alexa to play the news, play music, check the weather, and control your smart home devices.
Sonos One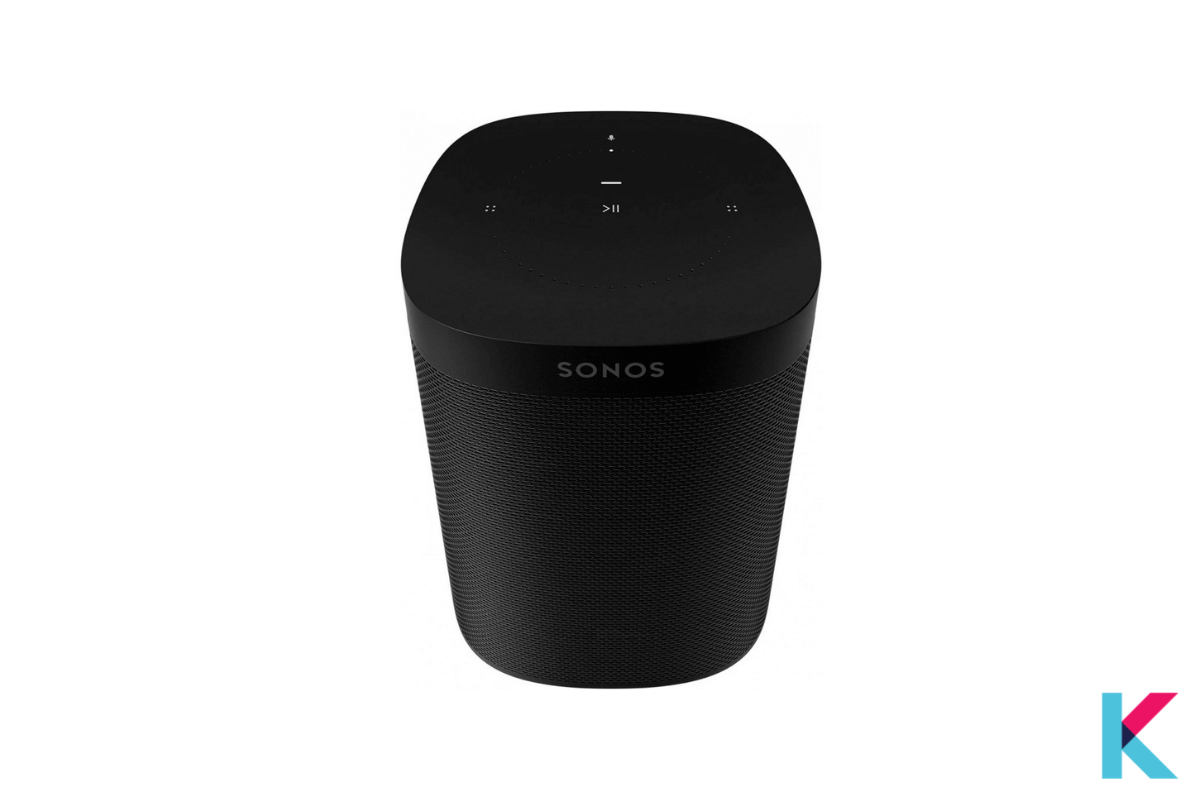 The Sonos One is compatible with both ordinary voice assistants and, in terms of volume. It is a famous wireless multi-room speaker among smart users. Also, it offers better sound quality. I think it is a good option for you to start your Sonos system with Sonos one.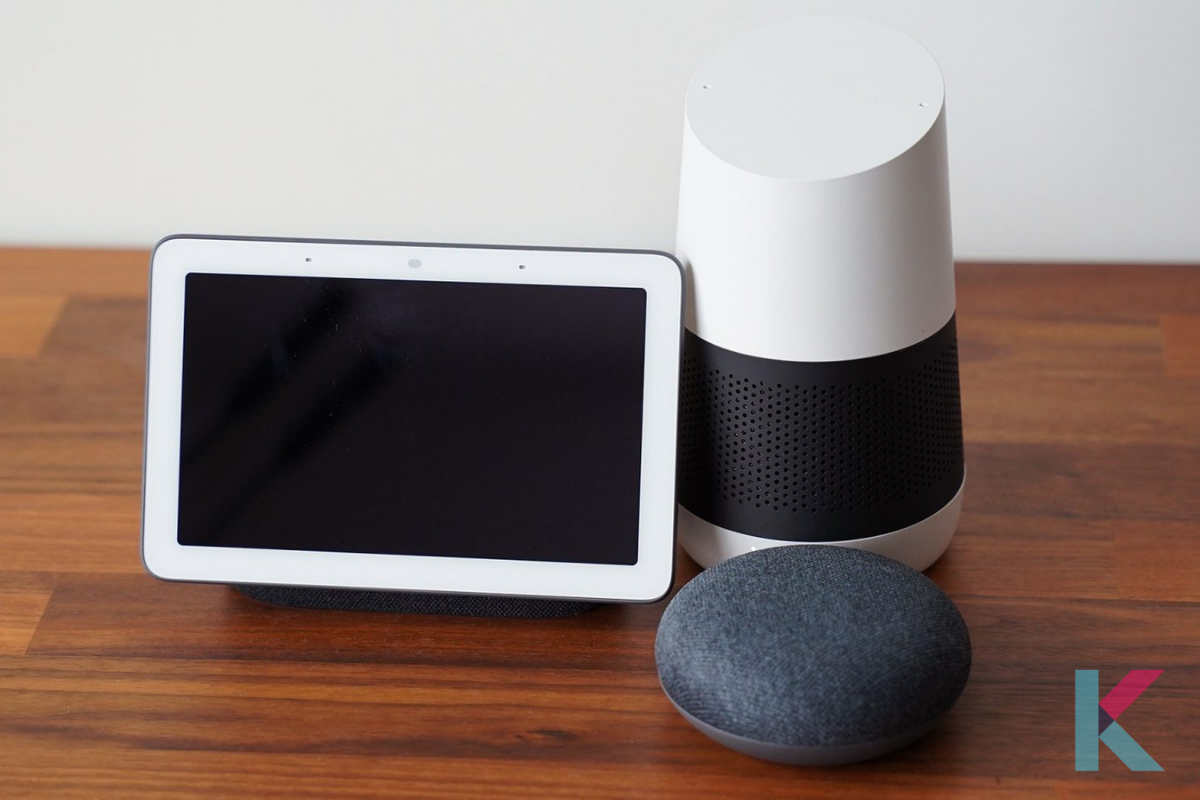 Google's Nest Hub Smart display is a good option for you. It is with a responsive touchscreen and works with Google Assistant. It helps you to check what your calendar is or ask for help on a recipe. There is a control panel screen. It helps you to control and organize your smart home devices easily.
Robot Vacuum and Mops
If you dislike cleaning, sweeping, and vacuuming, the Robot vacuum, and mops are a good solution for you. You can relax, and then iRobot will do everything for you.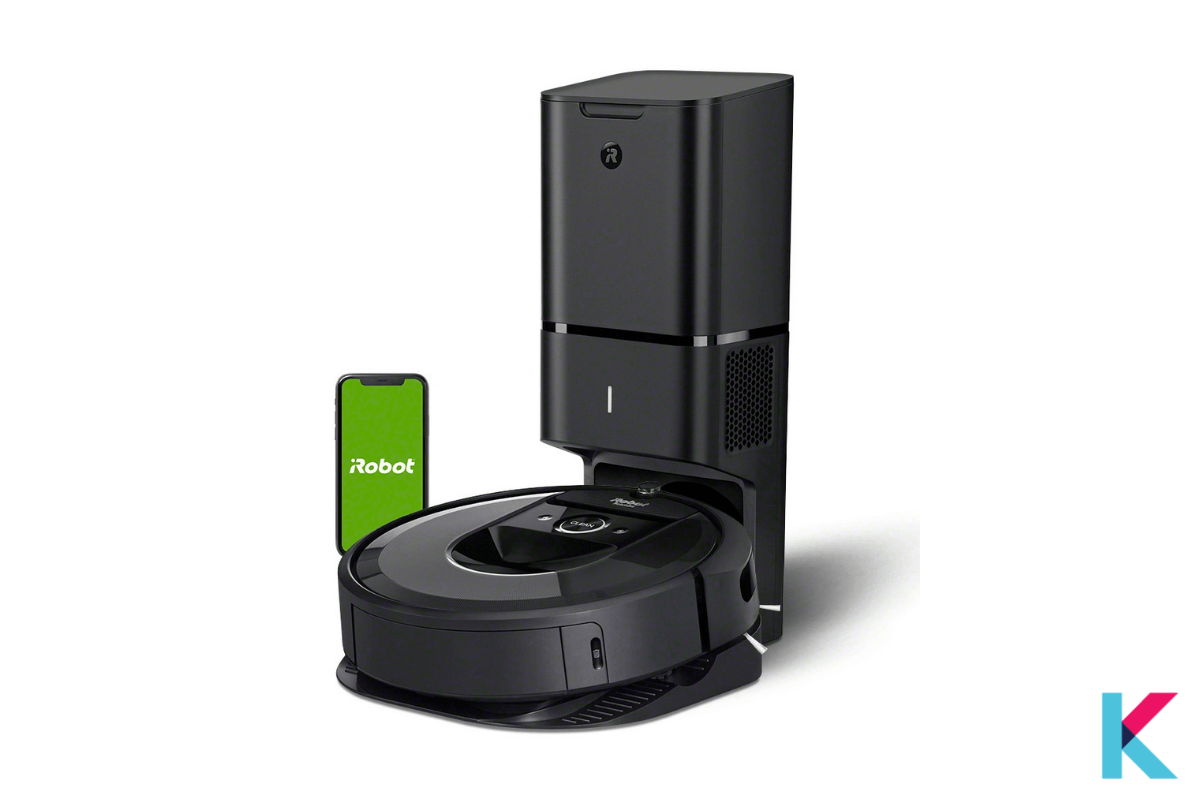 It is the best Vacuum with Smart Mapping Feature. It works with Alexa Smart Assistant and WiFi. Sometimes, you may have forgotten to vacuum or clean your home. Now you can relax and Don't worry about your home. It can empty itself for up to 60 days using the CleanBase Automatic Dirt Disposal.
You may buy this iRobot Roomba i7+ Robot Vacuum from Amazon via the below link.
Smart Entertainment Devices
Your entertaining system wants to be the first step to take. So, we have to keep in touch what are the available entertainment devices around us. You can easily connect your devices to your smartphone or tablet.
Logitech Harmony Home Hub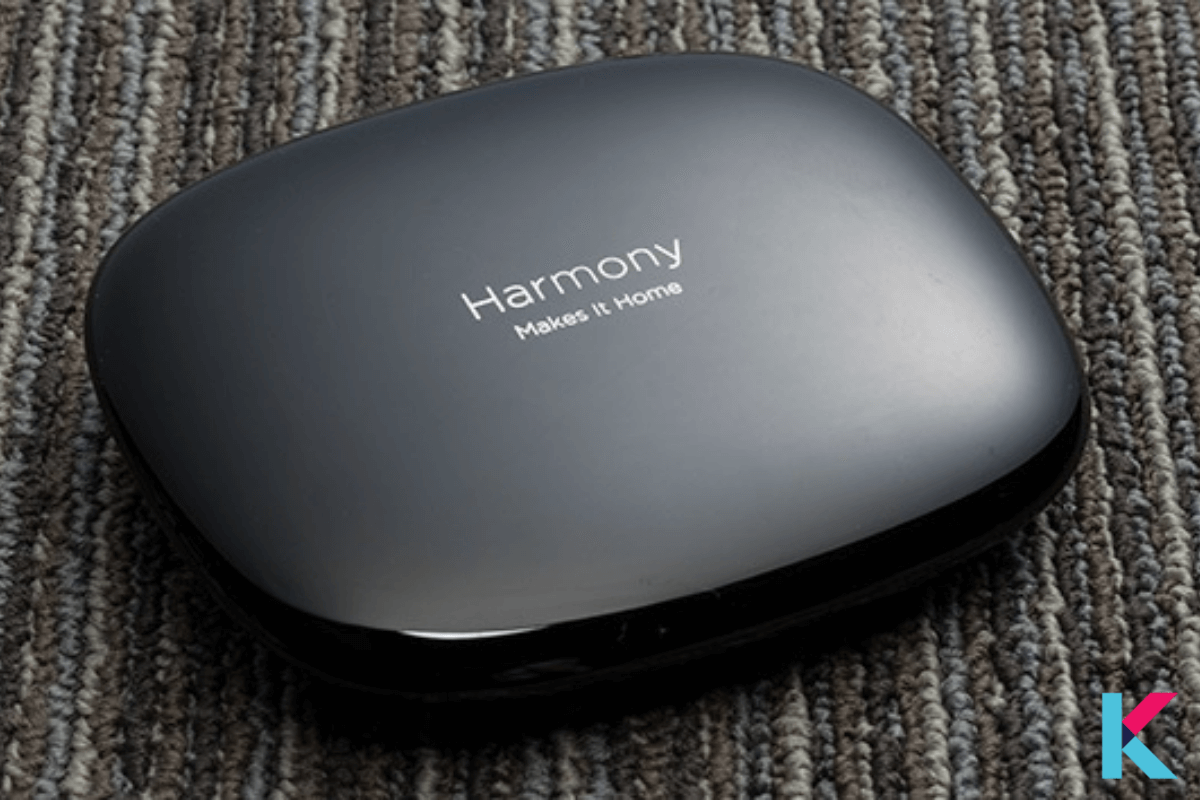 Logitech Harmony Home Hub is a sleek device with smartphone-based control. You can control up to 8 home entertainment and other automatic devices. You can also control playing from the speaker and what is on the screen.
You may buy this Logitech Harmony Elite Remote Control, Hub, and App from Amazon via the below link.
How does Smart Home work?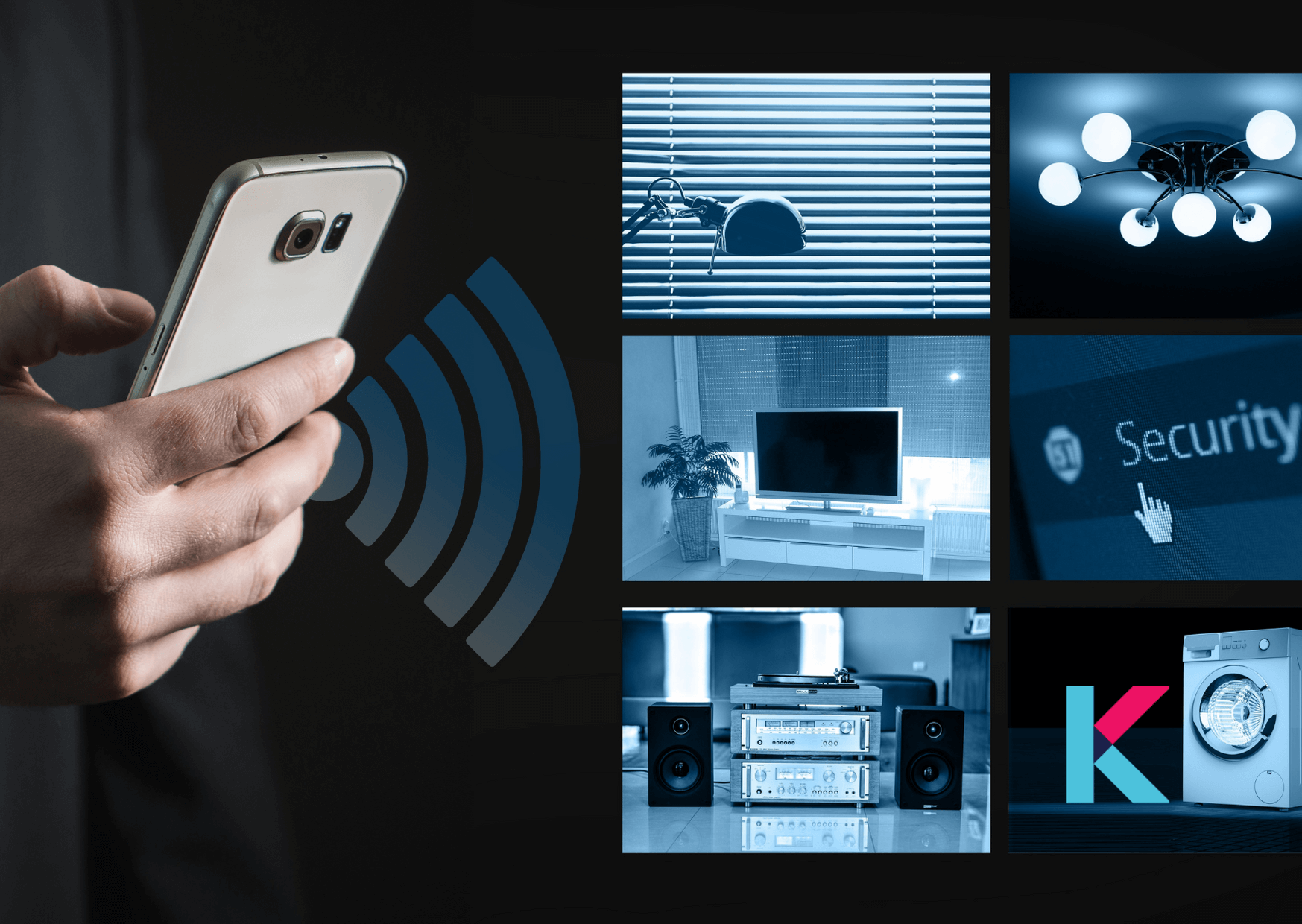 The devices in a Smart home are all linked together. Also, they control from a single location, such as a smartphone, tablet, laptop, or game console. One Home Automation system can regulate Door locks, Smart Televisions, Thermostats, Home computers, Cameras, Lamps, and even appliances like the Refrigerator.
This Smart home appliance has Self-learning capabilities. It allows them to learn the schedules of their owners and make changes as required. Also, Smart homes with lighting control allowed homeowners to reduce their electricity use and save money on energy costs. Let's see how to find compatible smart device with your smart assistant.
Pros and Cons of Smart Home Technology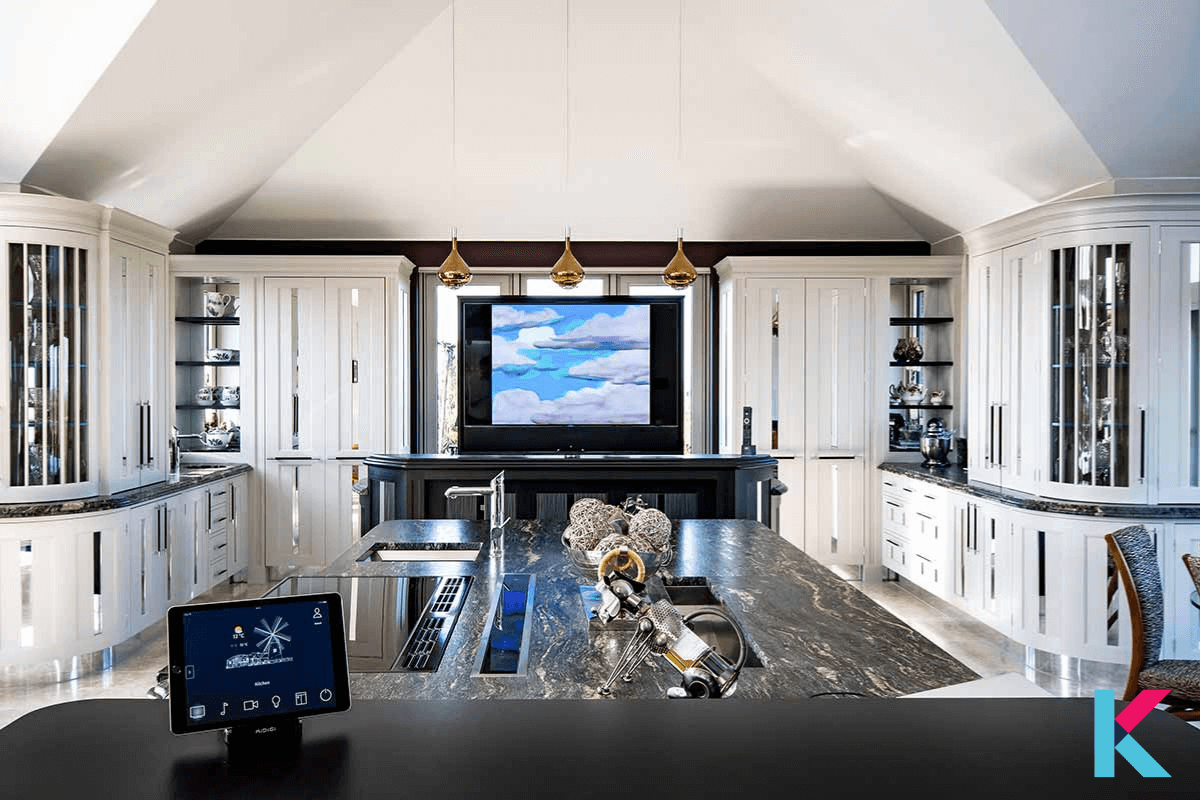 Pros of Smart Home Technology
There are some pretty cool choices available to give your home a high-tech makeover as Smart home technology becomes much more affordable and easier to use.
Installing a Smart home device is convenient for homeowners now. Instead of using several devices to monitor appliances, thermostats, lighting, and other functions, homeowners can be able to do with only one computer, typically a smartphone or tablet. Also, conveniently protect your home and belongings with their always-on connectivity and notifications systems. It allows consumers to quickly respond to unexpected situations and from Wi-Fi-enabled smoke alarms to plugs with auto turn-offs.
Moreover, users may get alerts and updates on problems in their homes while they connect to a portable computer. For example, Smart doorbells enable homeowners to see and interact with visitors to their doors even when they are not at home. And yes! users can be able to regulate the internal temperature, lighting, and appliances easily. In exchange for the cost of installing the Smart system, homeowners can save a lot of money.
Smart Thermostats and Smart Lighting will help you save energy by automatically changing or turning it off. Also, Smart systems will help you stop running the air conditioner or leaving lights on in the garage overnight. As well as, you can control your door from anywhere. It is amazing! When someone knocks on your door, Smart doorbells and locks send you a notification to your smartphone.
Cons of Smart Home Technology
Although the Smart home provides comfort and costs savings, it is not without its drawbacks. Makers and consumers of technology continue to be plagued by security threats and bugs. For example, skilled hackers may gain access to a smart home's internet-connected appliances.
Under such circumstances, make sure that you protect the Smart appliances and devices with a strong password, using encryption where available, and only connecting trusted devices to one's network are all ways to reduce the possibility of such attacks. Also, installing smart technology will cost anywhere from a few thousand dollars for a wireless system to tens of thousands of dollars for a hardwired system, as previously stated. Now, you have basic knowledge about Smart Home Technology definition, trends, examples, types of Smart Home Technology, Advantages and Disadvantages of Smart Home Technology.
Our pick
It is time to come to the world of Smart Home. I think it is the best choice for you. You can do everything perfectly using these smart home solutions. We can able to convert our home to Smart Home using one of the smart home gadgets. Also, it is more efficient and easy to use. So welcome to the world of the Smart Home.
Also, for interesting folks on Smart Home Automation, you can go to Kodmy Smart Home Blog to know more about Smart Home related stuffs. And, if you love this article, please don't forget to subscribe to Kodmy using subscribe button below.