Alexa Smart Home Devices
Alexa is now available to do everything that we want as our life assistant. Alexa Smart Home Devices are any electronic devices that can be linked to your Smart Home System and communicate with other devices using the voice command of Alexa.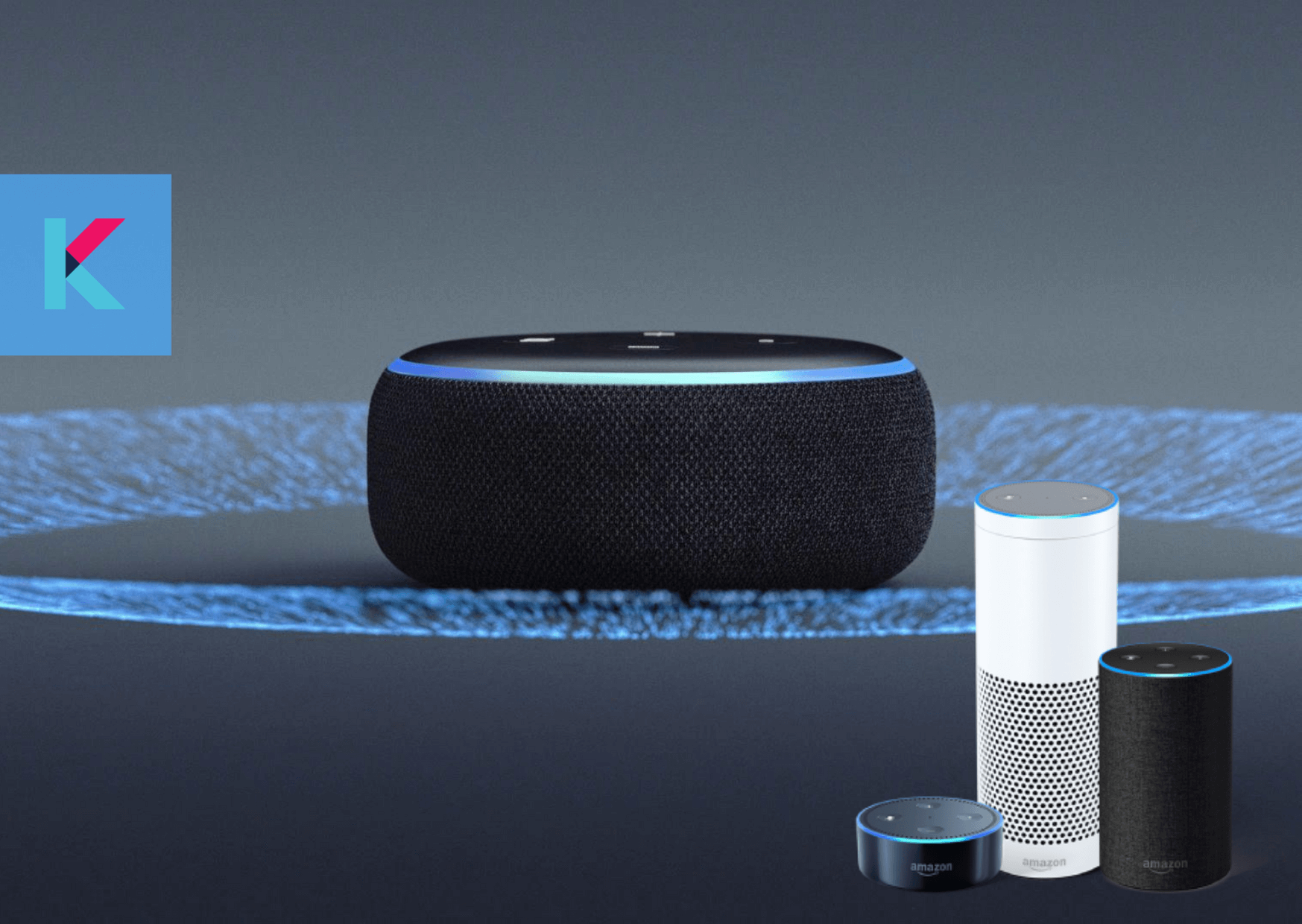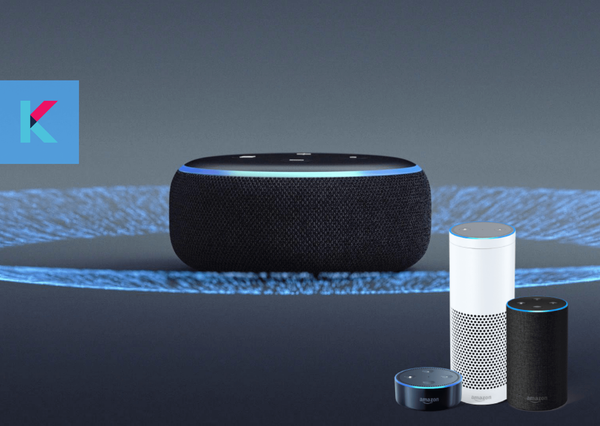 It is fantastic; Alexa is now available to do everything that we want as our life assistant. Alexa is a voice-activated wireless speaker developed by Amazon that responds to the name Alexa. Also, this helps users to communicate with the device using voice commands, play music, set reminders, make to-do lists, listen to podcasts, get weather updates, and even place Amazon orders.
SHORTCUTS
What is an Alexa Home Device?
Alexa Smart Home Device is any electronic device that can be linked to your Smart Home System and communicate with other devices using the voice command of Alexa.
Amazon's Echo smart speakers have powered by the Alexa digital assistant, and also it is an incredible device. Further, you can use them for different things, including streaming music, keeping a shopping list, and ordering pizza delivery, among other things.
However, Alexa is most useful when asked to monitor your Smart Home. It can also help you to improve your home entertainment system, improve the quality of your lawn and garden, improve home security, and accompany you on the road. Below are some of the best Alexa Smart Home devices you may think of buying. Sometimes, you want to share, reset or refresh your Alexa Smart Home devices. Don't worry. This review helps you with that.
Instead, If you have Amazon Alexa, then you can check the compatibility of any smart home device with Alexa. And, not only the Alexa compatibility, but you can also check the device compatibility with Google Assistant and Siri too. You can download Smart device checker with Amazon Alexa on the Play store now.
The Best Alexa Smart Home Devices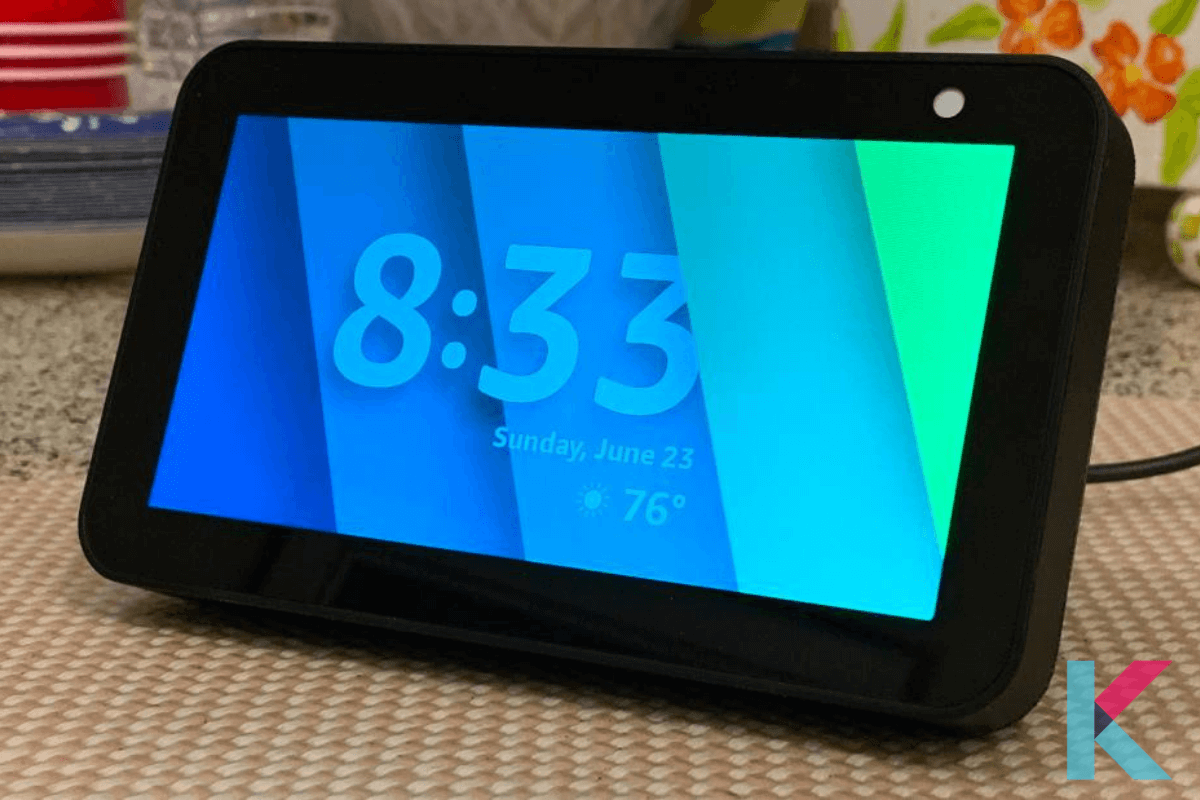 The Echo Show 5 Smart display with its 5.5-inch screen is another great addition to your desk that can help you organize your day, entertain you at a glance, and connect you with friends and family. Further, voice control compatible devices can be used to operate your smart home, or you may utilize the easy-to-use display to manage them.
You may buy this Echo Show 5 from Amazon via the below link.
Do you want to protect the glass screen of Echo show 5, then you can get the 2 Pack Echo Show 5 Tempered Glass Screen Protector with 9H Hardness from Walmart for $9.39 via the link below.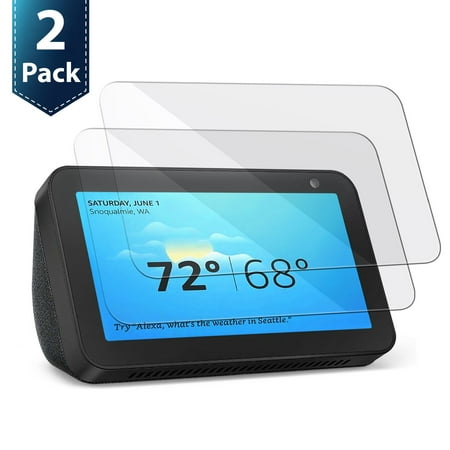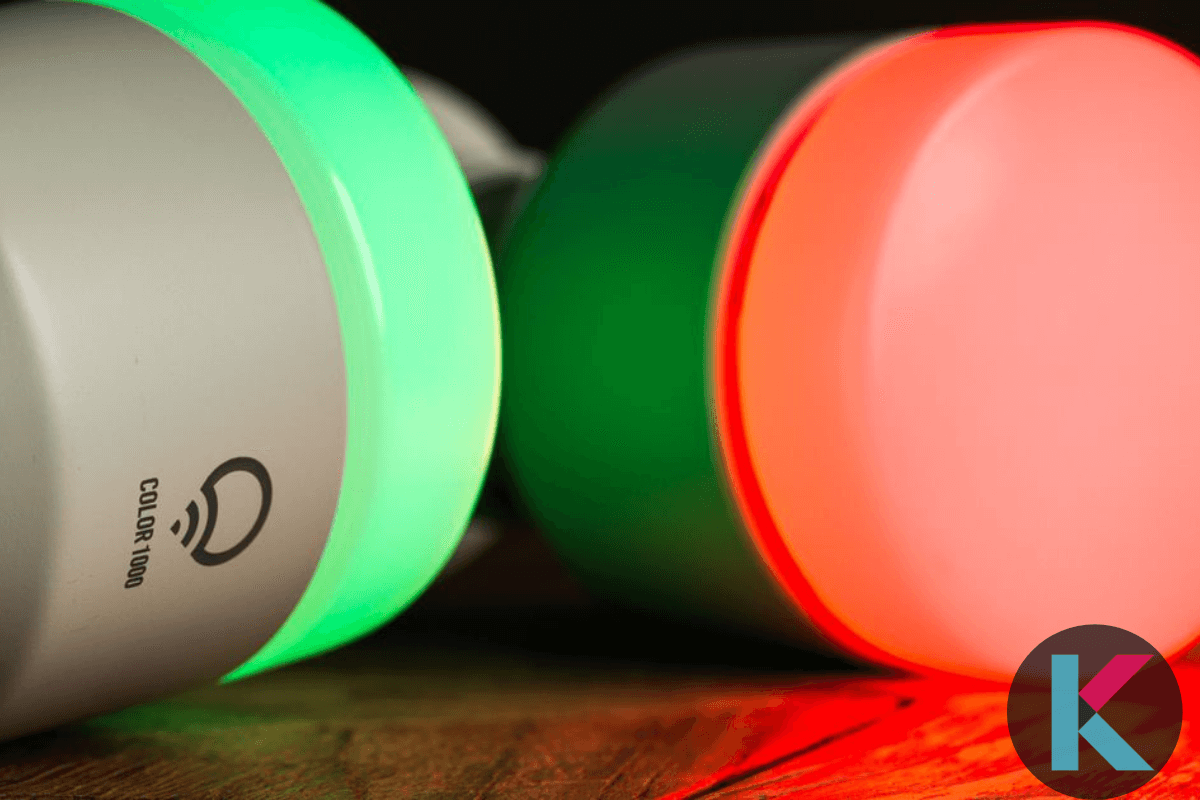 The LIFX Color 1000 is a Wi-Fi smart bulb that you can integrate with your smartphone or tablet. It doesn't need a hub such as the Philips Hue, and it brightens up dramatically. Also, It works with other devices and services, such as the Amazon Echo, If Then That (IFTTT), Nest smoke alarms and thermostats, and the Samsung SmartThings Hub.
You may compare Compare LIFX Mini Bulb and Wyze Bulb White and select the perfect one for your home.
You may buy this LIFX Color 1000 from Amazon via the below link for $34.98.
Hamilton Beach Smart Coffee Maker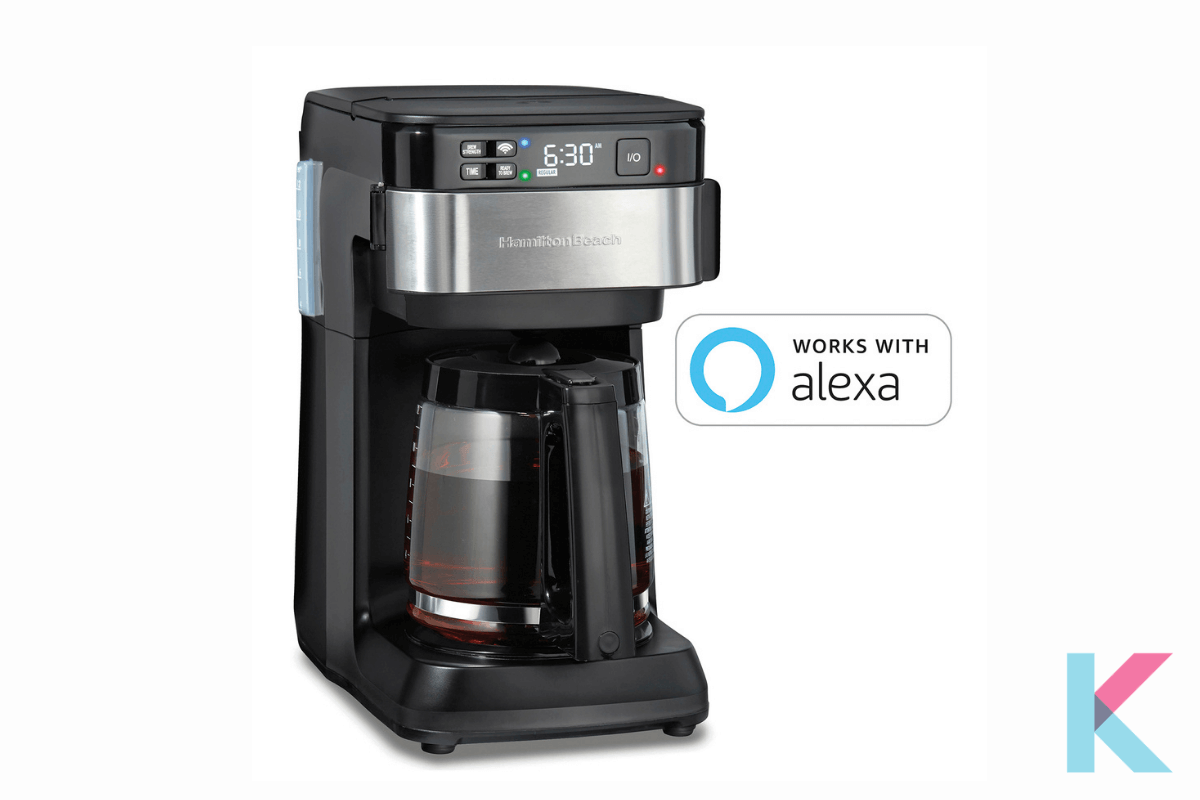 The Hamilton Beach Smart Coffee Maker is a good option for everyone who wants coffee to start their day. You can turn it on and off, and also change the brew strength using voice commands. It's a luxury and comfortable gadget for your home.
You may buy this Hamilton Beach Smart Coffee Maker from Amazon via the below link.
You can also get the Hamilton Beach 46205 Programmable Coffee Maker from Walmart for $140 via the link below.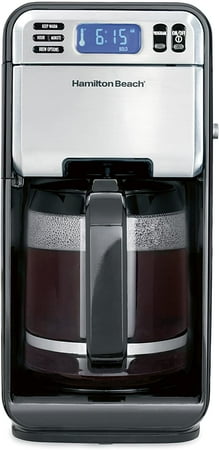 Leviton Decora Smart Wi-Fi Plug-in Outlet (model DW15P)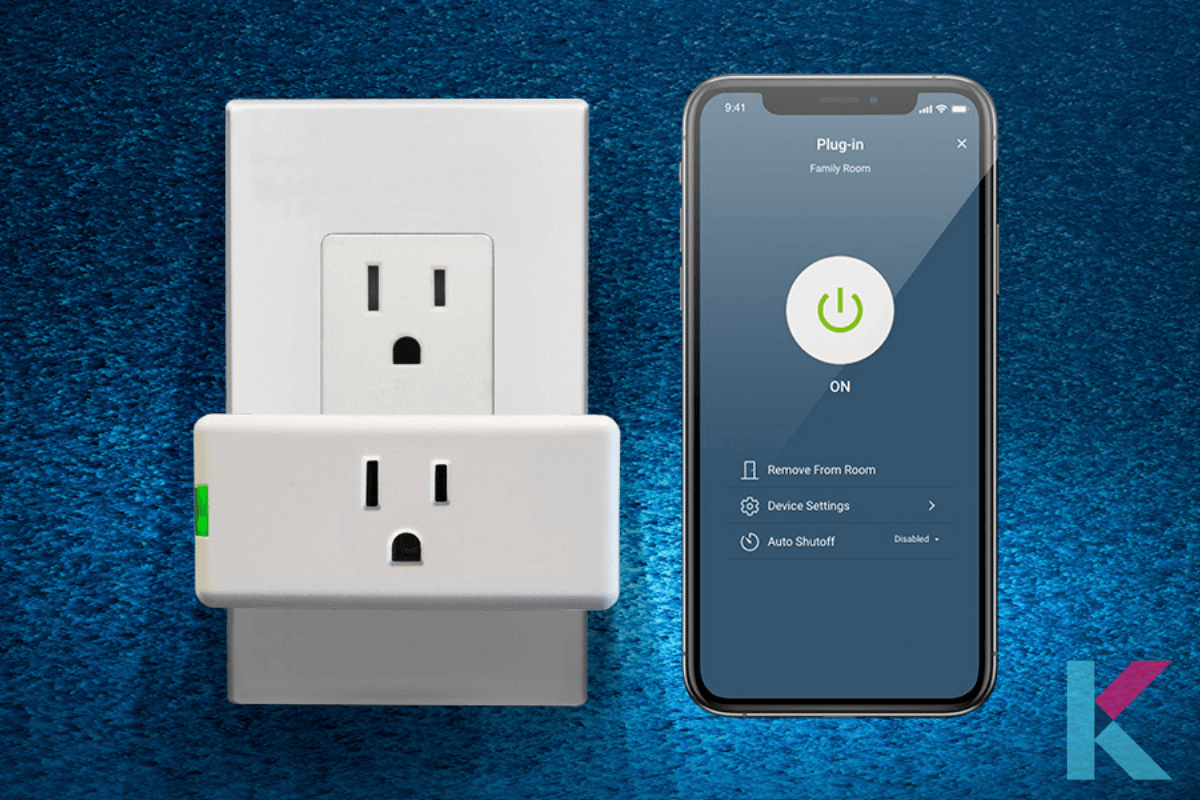 The Decora DW15P from Leviton is our favorite Smart Plug. It's only natural that we'd suggest it as the best Smart Plug to pair with an Alexa-enabled Echo dot smart speaker. It connects directly to your Wi-Fi network, eliminating the need for a separate Smart Home Hub. It is the best Alexa Smart device in the UK and South Africa.
Instead, you may buy this Leviton DW15A-1BW Decora Smart Wi-Fi Plug-in Outlet from Amazon via the below link.
Currant WiFi Smart Outlet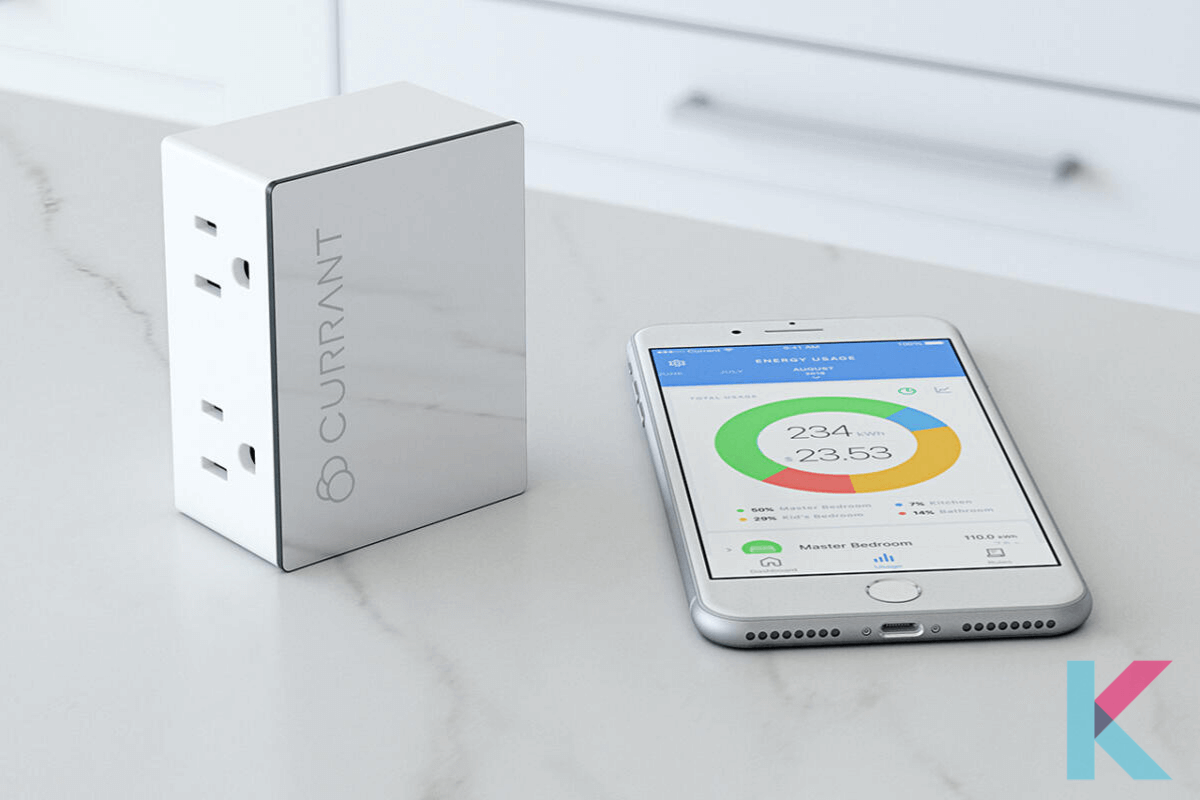 Even though the Currant WiFi Smart Outlet only uses one of your in-wall receptacle's outlets, it offers two independently controllable Smart outlets. Also, the Currant app also tracks and records your energy use, which will help you figure out how to save money on your monthly electric bill. It is the cheapest Alexa Smart Home device for you.
Logitech Harmony Elite universal remote control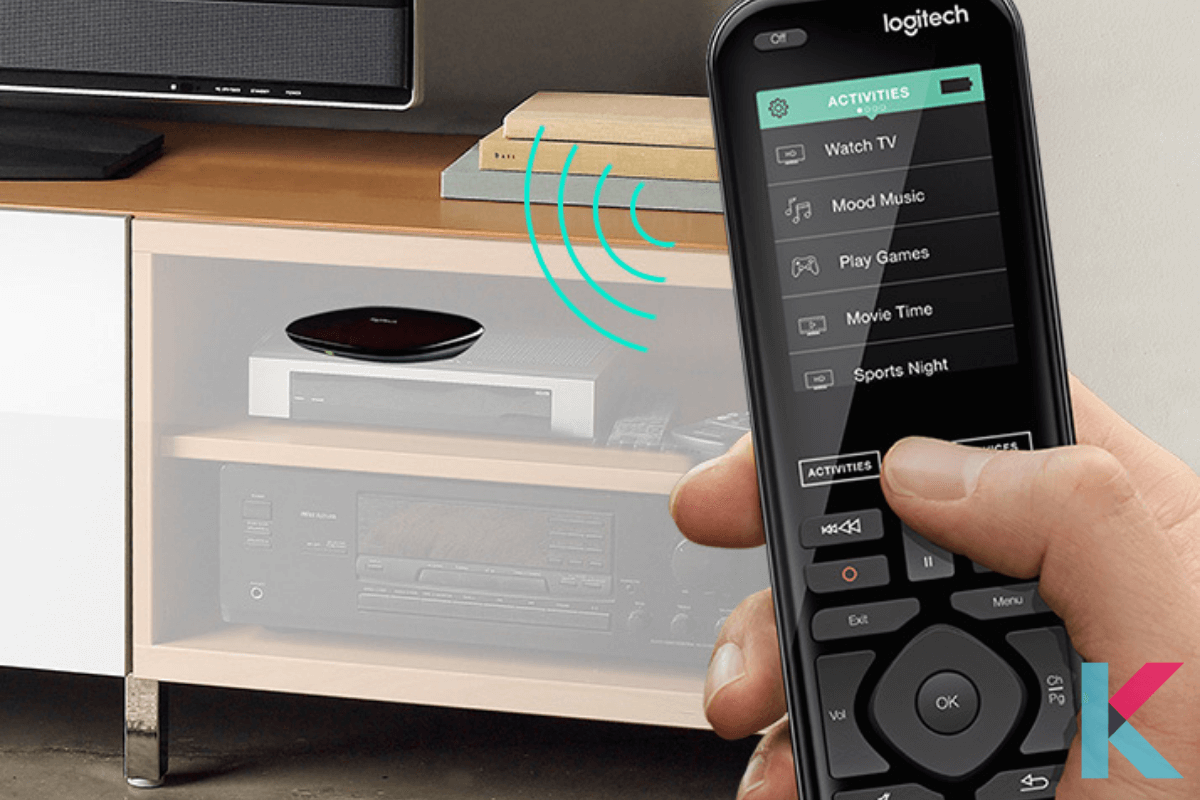 To be sure, Logitech's Harmony Elite is an expensive option, but it's arguably the most effective remote control on the market. It's a two-part system that includes a remote control with a wide touchscreen and several buttons, as well as a hub that fits within your entertainment center.
You may buy this Logitech's Harmony Elite from Amazon via the below link.
Best Alexa-Compatible Doorbell Camera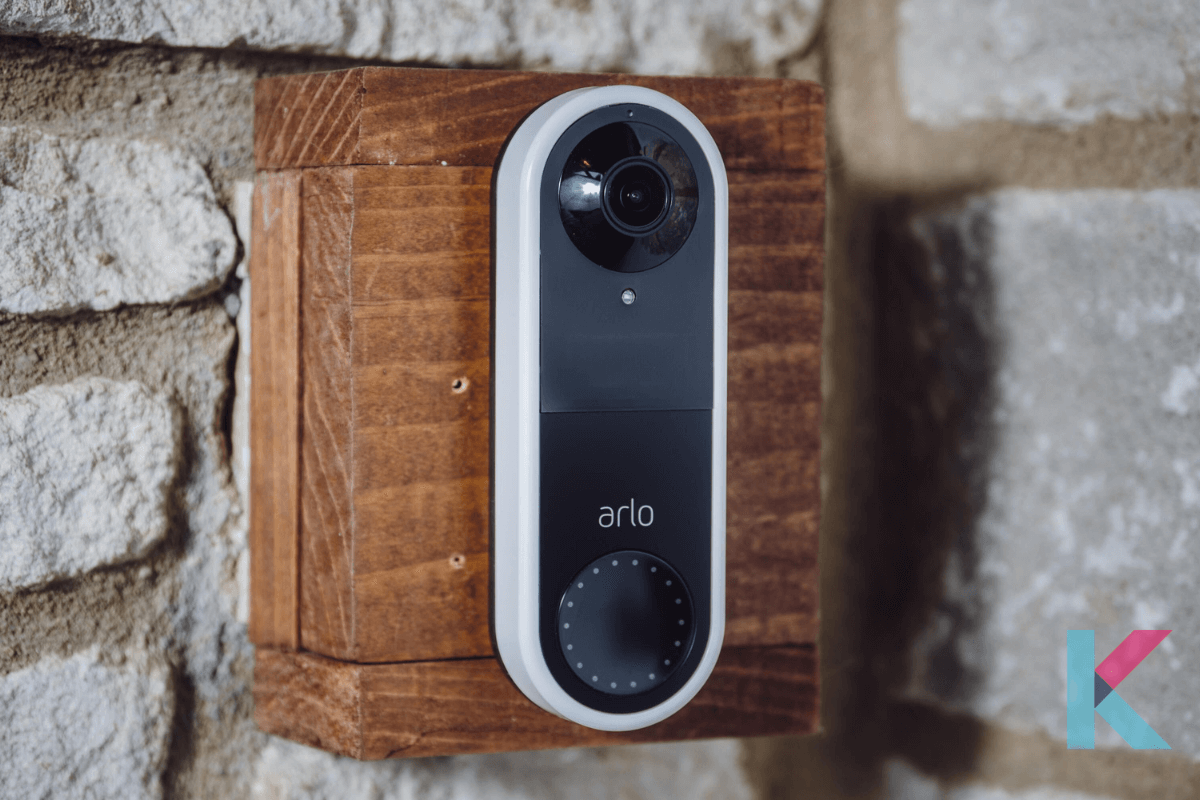 The Ring may not have invented the first doorbell camera, but it was the first to introduce the device to the masses, and it continues to be the industry leader. Alexa also works with the company's Floodlight Cam, but it's limited: you can only stream real-time video from the camera to an Echo Show or Echo Spot.
August Doorbell Cam Pro 2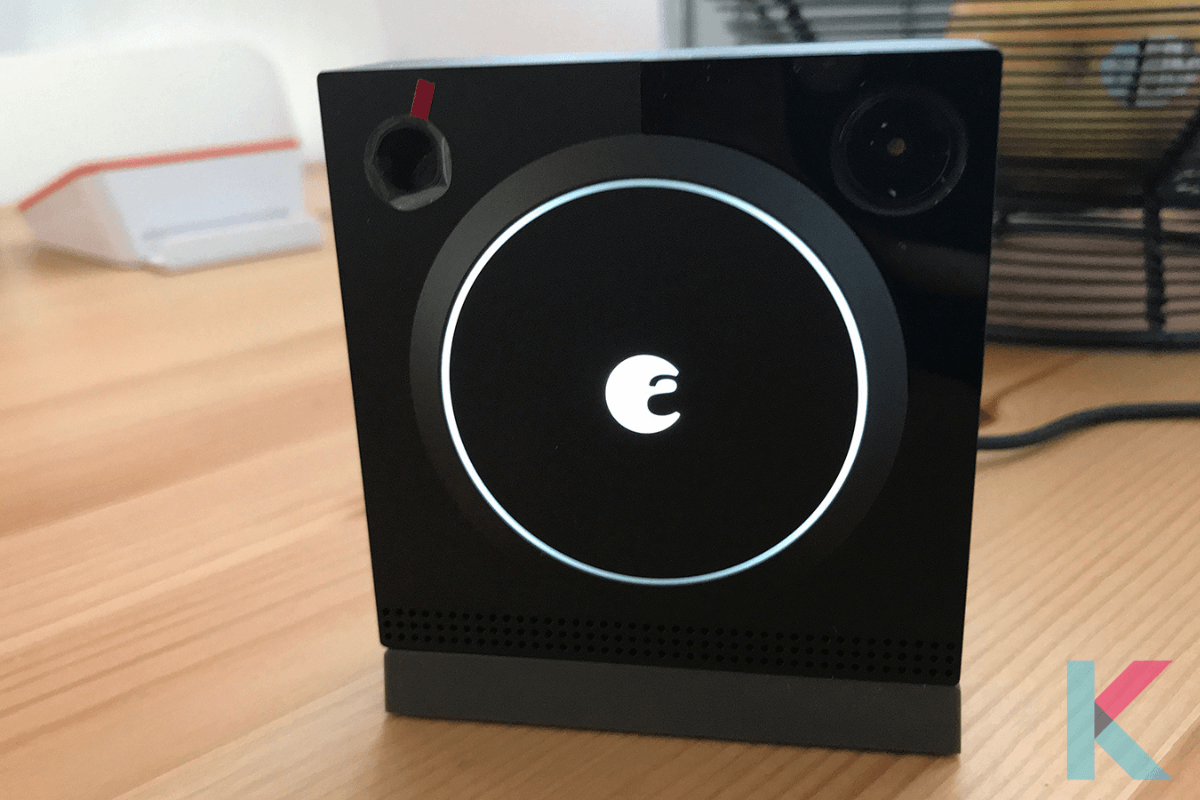 The August Doorbell Cam Pro is now in its second iteration. It is an excellent companion to any August Smart Lock. In addition to your smartphone, the camera has an appealing industrial design and can stream a very simple picture to an Echo Show or Echo Spot.
Amazon eero Pro 6 mesh Wi-Fi system is another exciting and important smart device you must have in your house. The eero pro router will give you all the premium router features your home deserves. Fast speed, bandwidth, internet security, smart home support, and many more.  
Now you don't have to worry about your shopping list or amounts anymore. Amazon Dash Smart shelf Scale will take care of your inventories for you. Excited yeah... Know more about Amazon Dash Smart shelf...
Amazon Fire Tv Cube will make your dream streaming fantasies into reality. And give you more exciting features and options together with other compatible Amazone smart products and speakers. Amazon Fire Tv Cube is the most needed entertainment smart home device for you.
Best Alexa-compatible Home Security Camera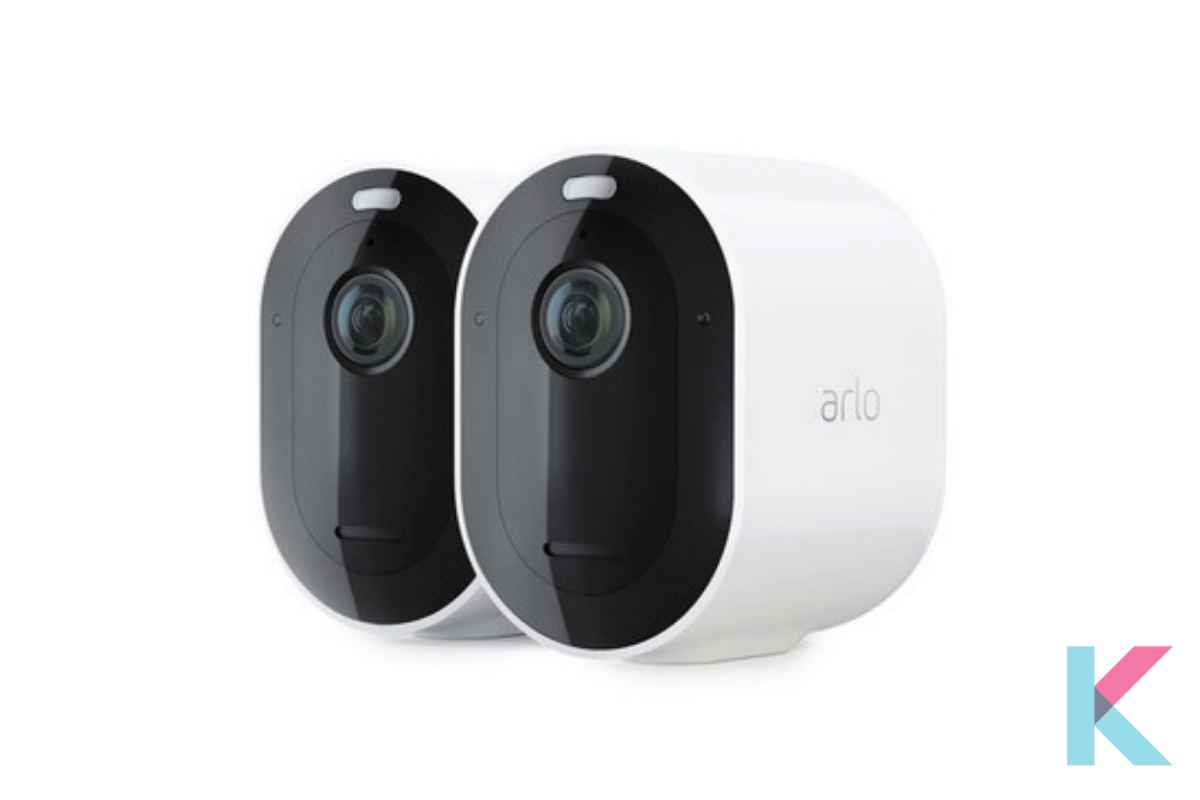 There are so many Alexa-compatible home security cameras available. Arlo home security camera is one of the best security cameras. Also, Alexa skills are useful when you need a short live view of what your home surveillance camera can see and hear. So, if you hear a noise in the middle of the night, you won't have to get out of bed to check.
If you like to compare the Arlo Pro 3 Spotlight with the other Smart Cameras, you may find it here.
You may buy this Arlo Pro 3 Spotlight from Amazon via the below link for $121.00.
Do you have an Arlo Essential Spotlight Camera? So, If you want to protect your Arlo Essential Spotlight Camera, you may get the Wasserstein Protective Silicone Skins from Walmart for $27.99 via the link below.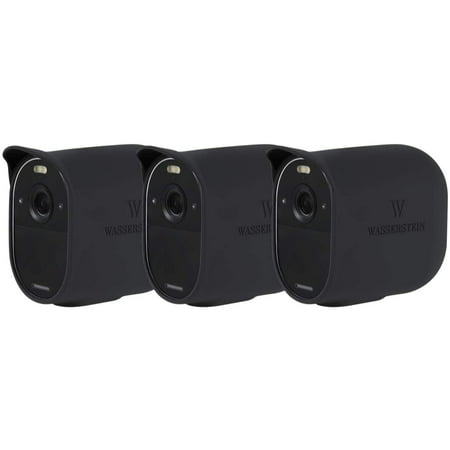 How do you pick the right Smart Home Gadgets for you?
Every buyer has their preferences when it comes to the best smart home gadgets. The majority of your decision will be based on which Smart home platform you prefer; you'll want to purchase devices that work with your voice assistant hence you can build routines and monitor your devices without using your hands.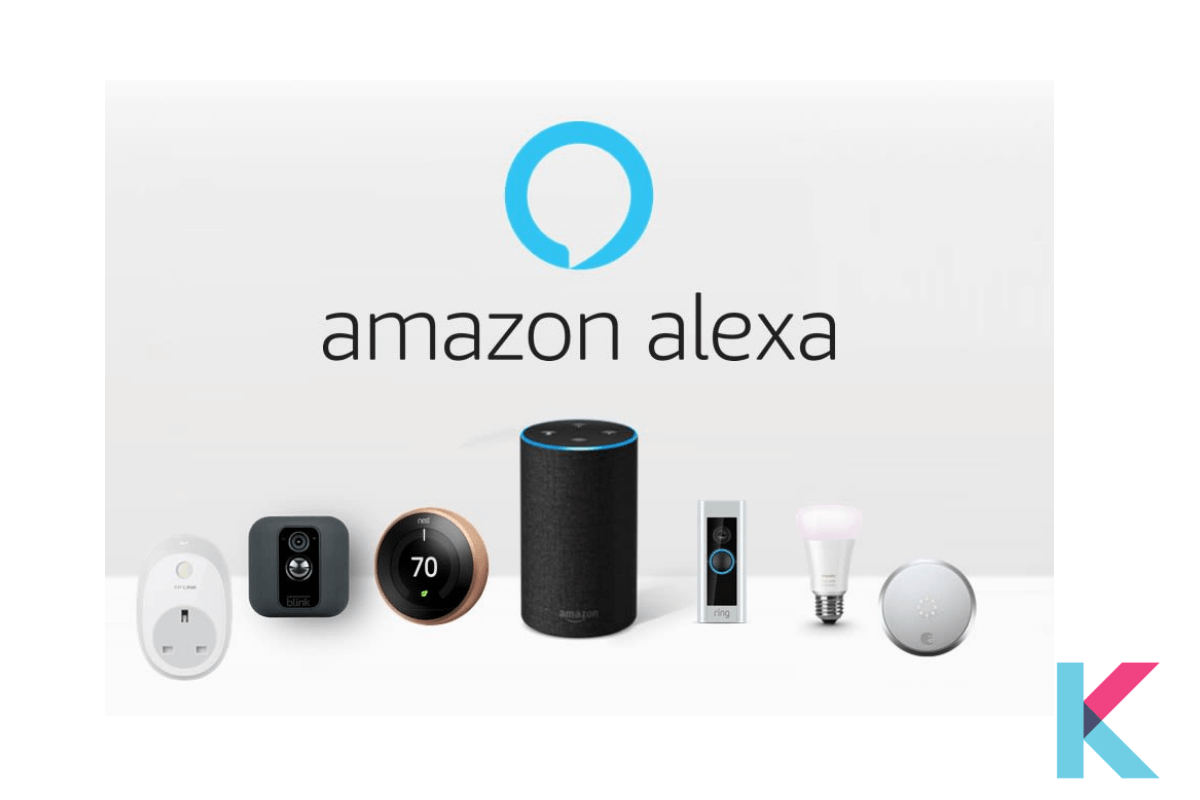 Since almost every Smart home device works with Alexa, it is difficult to determine which is the best. The following are a few things to think about when you pick the Smart Home gadgets:
Design: Is this a well-made product? For example, in the case of a smart plug is slim enough so that it doesn't block your other outlet?
Functionality: What are the features of the smart home device? Are there Home/Away features on the smart plug or Smart light, and can it be programmed to turn on at sunset?
Price: The cheapest smart home system is often not the best. You might be tempted by a $10 gadget, but make sure it meets the requirements before purchasing.
How to Use the App to Manage Alexa Smart Home Devices
Alexa app can be used to organize and control Alexa Smart devices and also, it allows them to make your home smarter. Moreover, users with multiple Amazon Alexa devices can use the Alexa mobile app to access them all from one location. The app serves as a central hub for all Alexa devices, enabling users to customize their settings, Locations, and even device names. At the first, it is difficult to manage multiple Smart devices, but now Alexa simplifies the process.
Now, you have some idea about the Alexa compatible Smart Home Devices list, setup, prices, and which Alexa home device is best for your home.
"The modern world of Smart Home Technology is fascinating, and the possibilities and combinations are expanding all the time. When the Smart Home industry expands, so will the services offered and their effect on your everyday life."