The traditional lock will soon be obsolete. We can now guard our home more safely with dozens of Smart lock solutions. It provides protection and flexibility by allowing you to control access to your home from your smartphone. And yeah! It is easier to set up than you might imagine. Here's what you need to know about smart locks, as well as the best smart locks for 2021.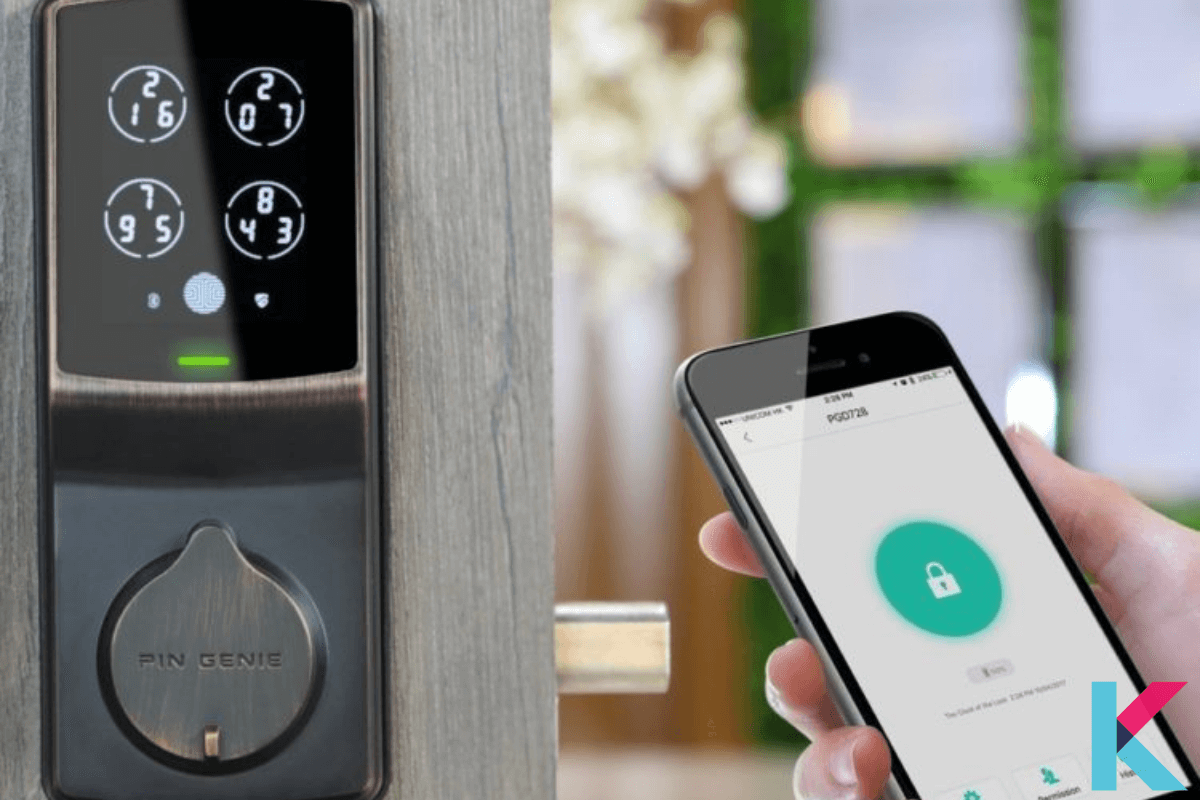 Shortcuts
What is Smart Lock?
Smart lock transforms an ordinary lock into a keyless entry door lock to your home. It is an electronic lock that operates locking and unlocking functions when it receives instructions from an authorized device. It also uses a wireless protocol and an encrypted key to execute this process.
It requires two components to work it properly like traditional locks.  The key and the lock or the hardware and software are two components of these two. But, this key is not like a traditional physical key. It is like an encrypted signal from a key Smart Home Hub, fob, or Smartphones
Furthermore, Smart locks can be controlled remotely via a mobile app to grant or deny access. It has a built-in Wi-Fi link that enables monitoring features like access alerts and cameras to display who is requesting access. Some Smart Locks can be used in conjunction with a Smart Doorbell to allow the user to see who is at the door and when they are there.
Features of Smart Lock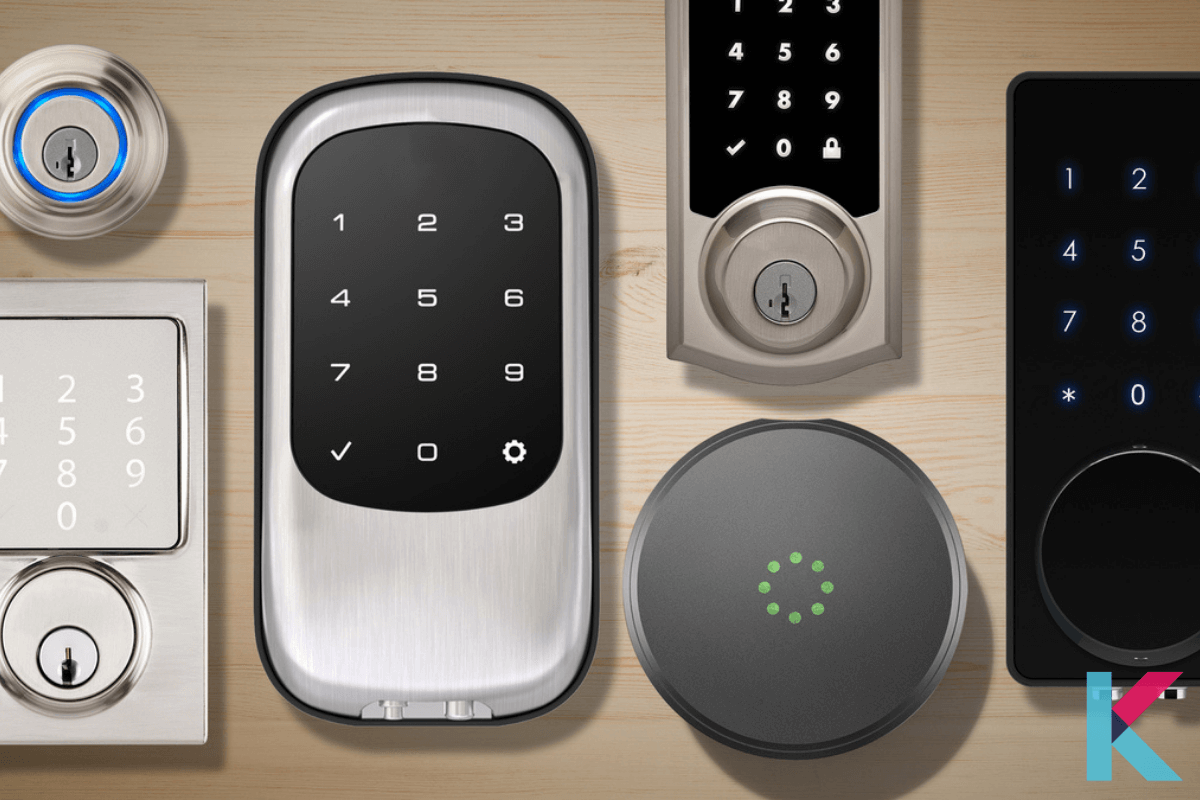 Many come with both Bluetooth and Wi-Fi connectivity, allowing you to access remote functions very easily. However, there are lots of features of Smart Locks. Let us see what they are.
Offer app-based remote control
Most Smart House Locks come with iOS and Android apps that allow you to control the lock remotely from your phone, monitor who comes and goes, and receive alerts if anything unusual happens.
Connect to Wi-Fi for real-time monitoring
Wi-Fi connectivity allows you to see real-time entry and exit logs, so you always know who has entered and exited your home and when. This is a critical function for parents who wish to ensure that their children have safely returned home from school.
By connecting with your Smartphone and unlocking your door as you approach, Bluetooth connectivity allows your Smart Lock to identify you.
Utilize multiple keyless entry options
Proximity unlocking with your Smartphone, remote unlocking with your Smartphone, bespoke code numbers for anyone who needs to enter your home, and voice commands are all possible keyless entry choices.
Create temporary or permanent entry codes
Any Smart Locks allow you to generate permanent or temporary entrance codes for visitors, cleaning services, dog walkers, maintenance services, and each member of your family,
Implement access limitations
For each entry code, set access restrictions. And also, limitations can include specified days of the week and hours to ensure that code holders can only enter your home during those periods.
You can arrange your Smart Lock to automatically lock the door if it's been left unlocked for a certain amount of time using auto-locking options.
Alerts are sent to your Smartphone
If someone tries to break in or tampers with the smart lock, you'll get a notification on your Smartphone.
Integrate with your smart home's internet connection
When your door is unlocked, link it to your connected smart home to activate other smart home devices. For example, set your Smart Lights to switch on when the door is unlocked.
Sync your video doorbell with your Smart Lock
For added security, connect your Smart Lock to your video doorbell and any indoor cameras. Further, anyone who enters your home can be seen or recorded.
6 best Smart Locks for 2021
The best smart locks can communicate with other smart home devices, allowing you to turn on your Smart Lights and adjust your thermostat as you enter your door. You can even ask Alexa, Siri, or Google Assistant to lock your door on your way out if you connect it to those services. The best Smart Locks for 2021 are mentioned below.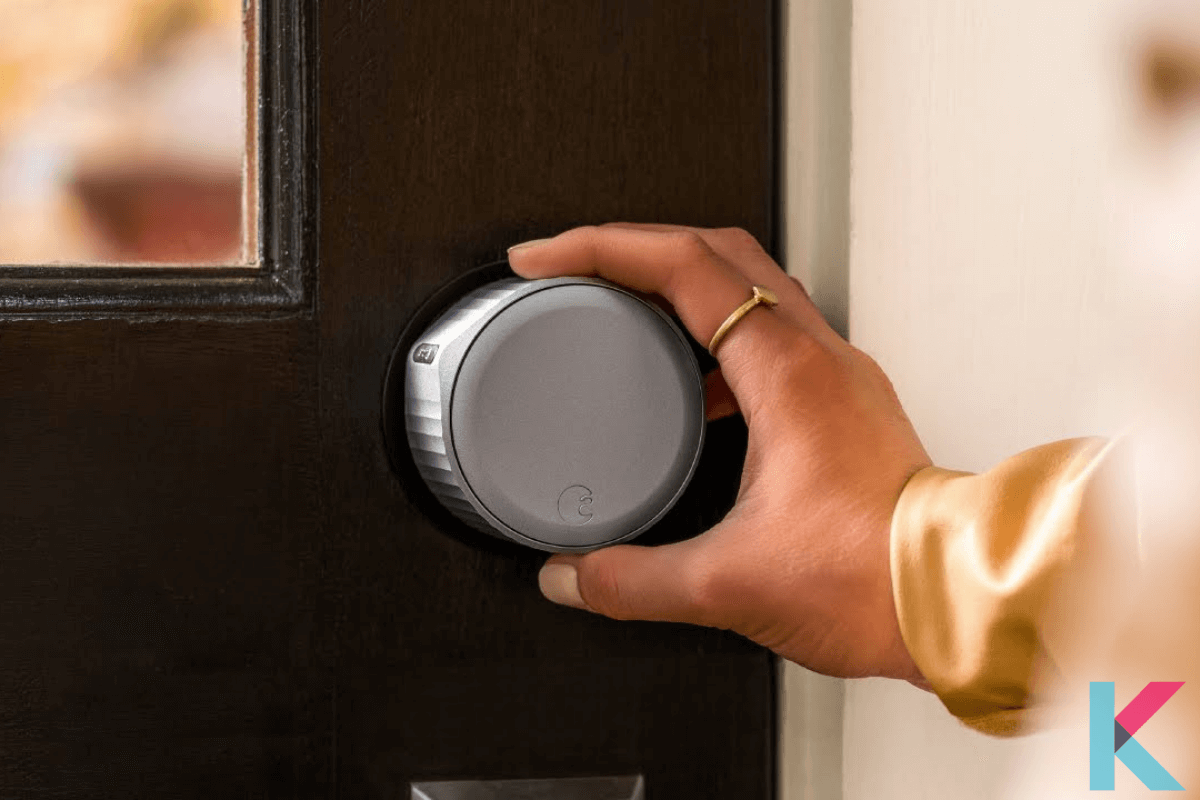 The August Wi-Fi Smart Lock is 45% smaller than the original one. It also comes with built-in Wi-Fi, eliminating the need to install the August Connect Bridge to connect your lock to your home network.
It has a straightforward installation process and features like Door Sense. And also, it is compatible with a wide range of other smart home systems, like Alexa and Google Assistant.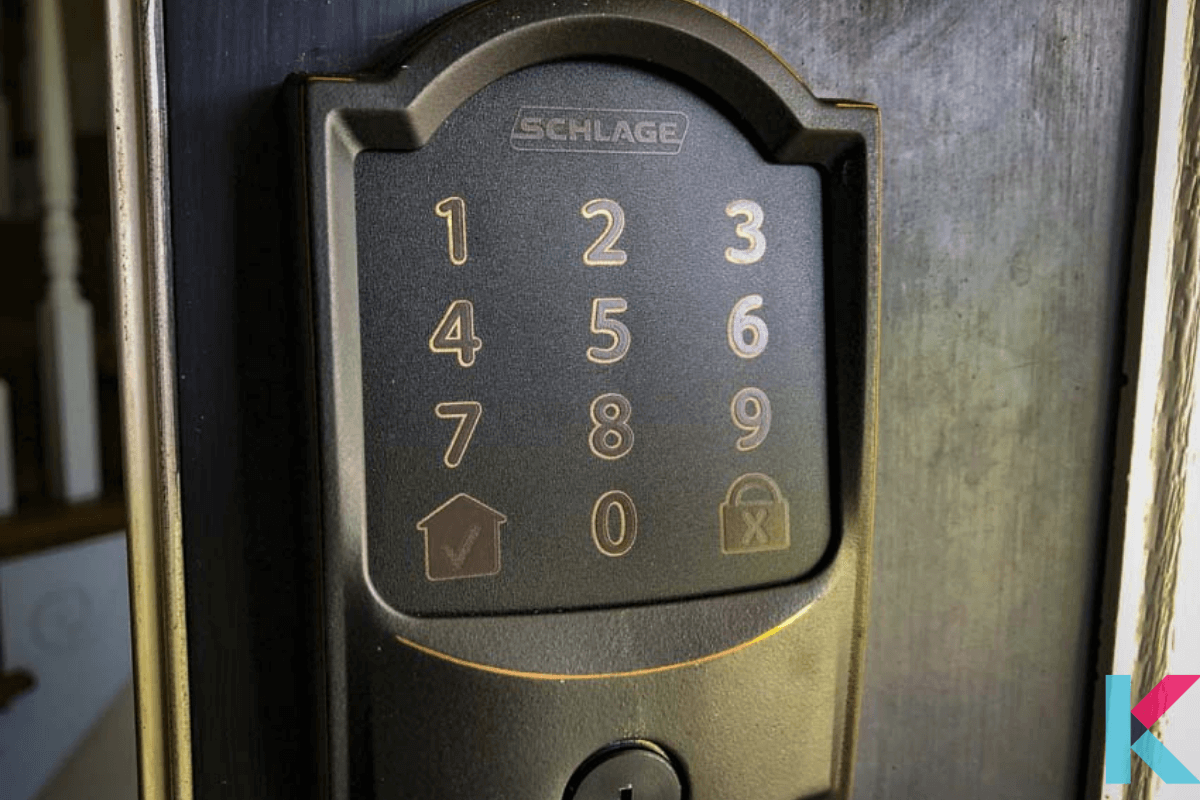 The Schlage Encode is our pick for the best smart lock with an alarm, as it will emit a deafening sound.
The Schlage Encode is a terrific mixture of a manual, key code, and remote-controlled lock that also supports Amazon Key, which allows an Amazon delivery person to open the door and store your products inside the house when they come. They are less likely to be stolen because of this characteristic.
Yale Real Living Assure SL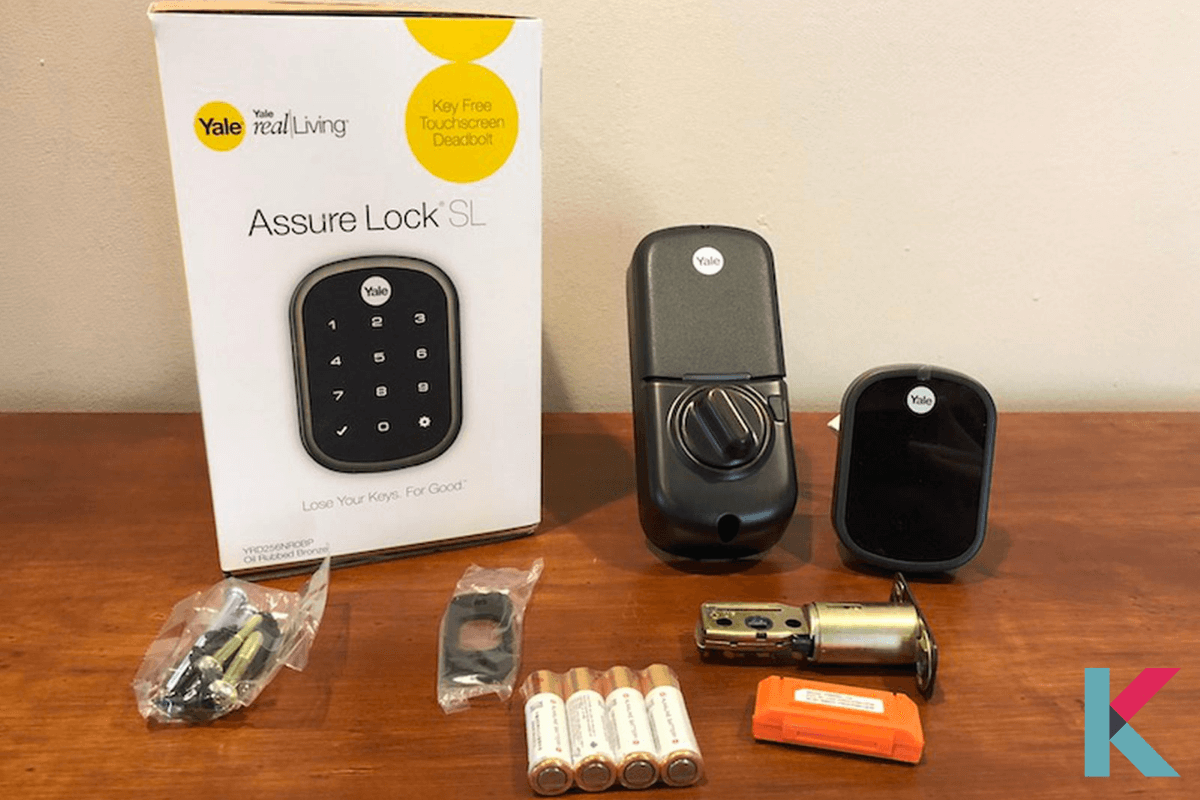 The Yale Real Living Assure SL is one of the best Smart Locks available because it supports numerous smart home standards. You can operate it with your Smartphone or a Smart Speaker like the Amazon Echo, Google Nest Mini, or Google Nest Hub Max, whether you have one of the top iPhones or Android phones. Yale is a well-known name in the world of locks and home security. Also, it is a well-designed, stylish lock that is simple to install.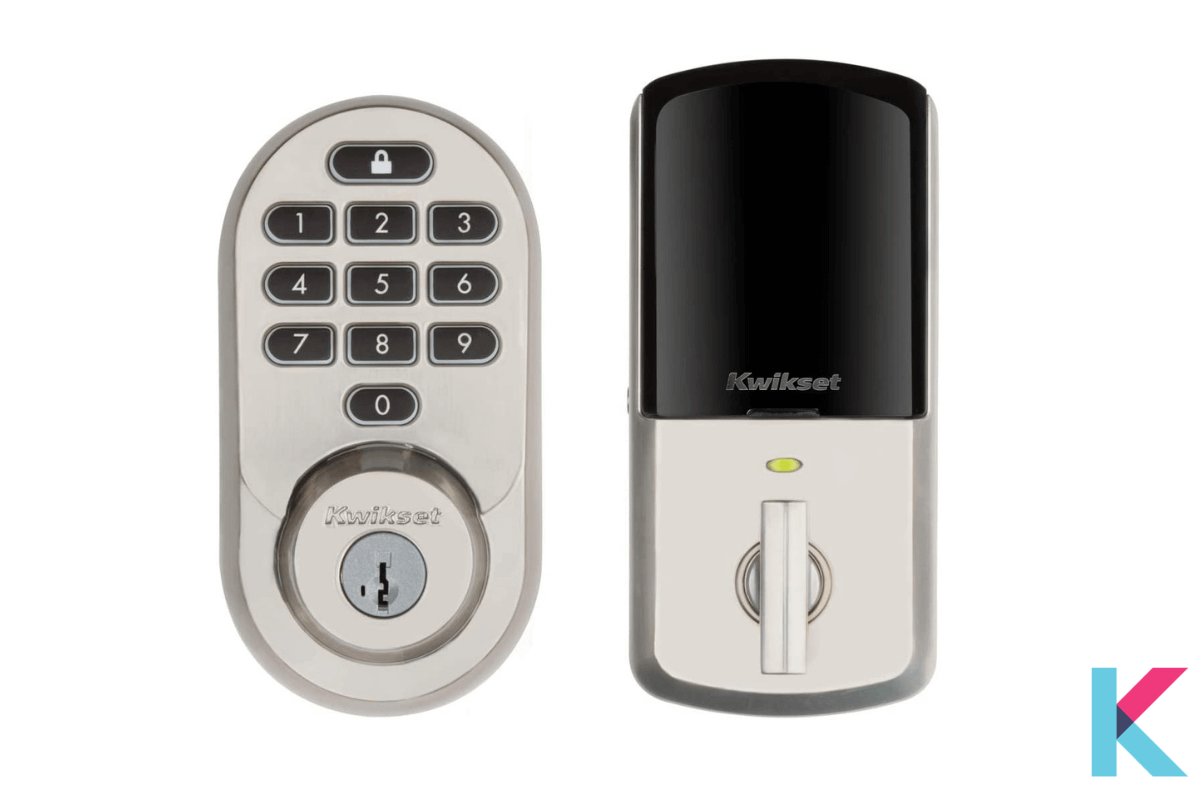 Kwikset Halo Smart Locks are simple to unlock and lock your door with a Smartphone or keypad. If you own a rental property, though, this can be a problem if you're concerned that someone has produced many copies.
That's why we appreciate the Kwikset Halo, which includes a lock that's also quite easy to operate. Furthermore, this lock connects directly to your Wi-Fi network, is Alexa and Google Assistant compatible, and has some excellent theft-deterrent features integrated into its touchscreen.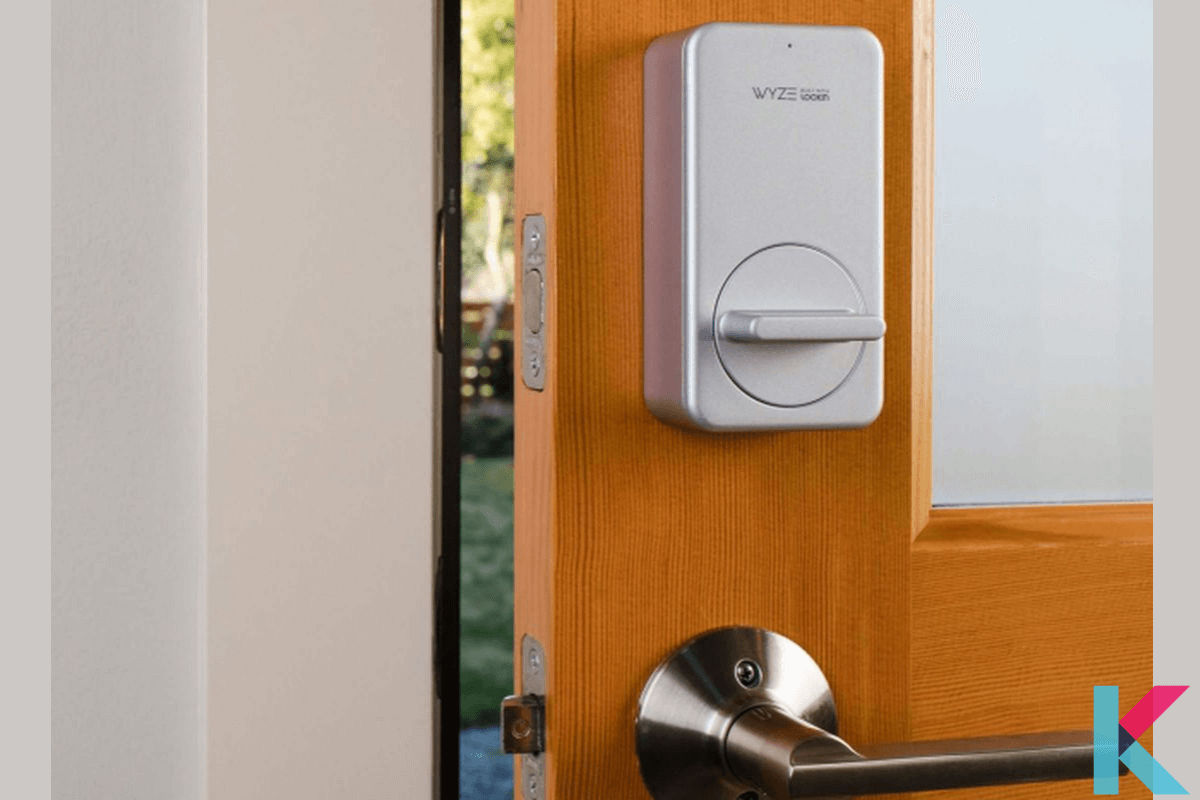 Wyze has made a name for itself as a manufacturer of some of the best low-cost smart home devices. It is the company's third product and cheapest smart lock. It was simple to set up and use, and it works well with the rest of Wyze's products. However, it did not support any other smart home systems, such as Alexa or Google Assistant, at the time of our evaluation.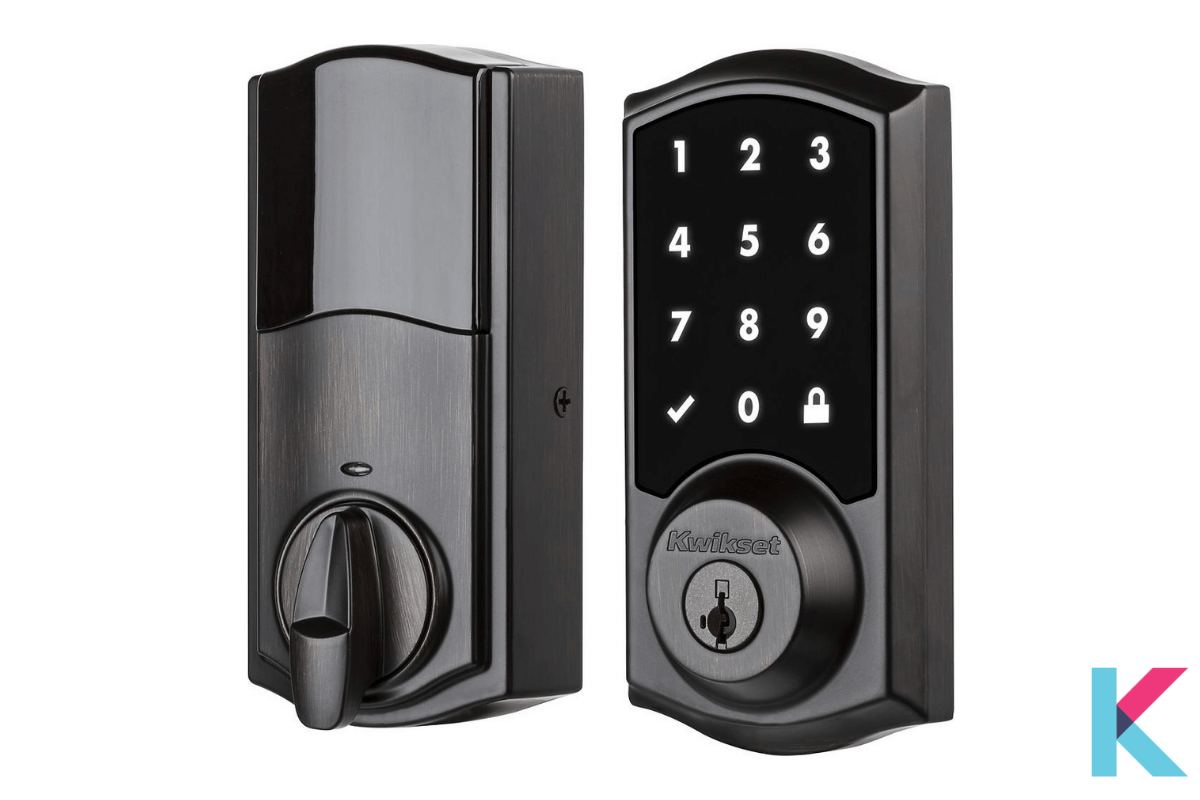 The Kwikset Premis is one of the best smart locks for users of Apple's HomeKit ecosystem, as it connects seamlessly with Apple's smart home environment. You can use keys, a code, or your Smartphone to connect to your home with the Premis. It's also available in a variety of styles and finishes.
You can control it using Siri or the Premis app if it has HomeKit functionality, but you'll also need a HomeKit hub, such as the HomePod Mini or an Apple TV.
What to look for when buying a Smart Lock?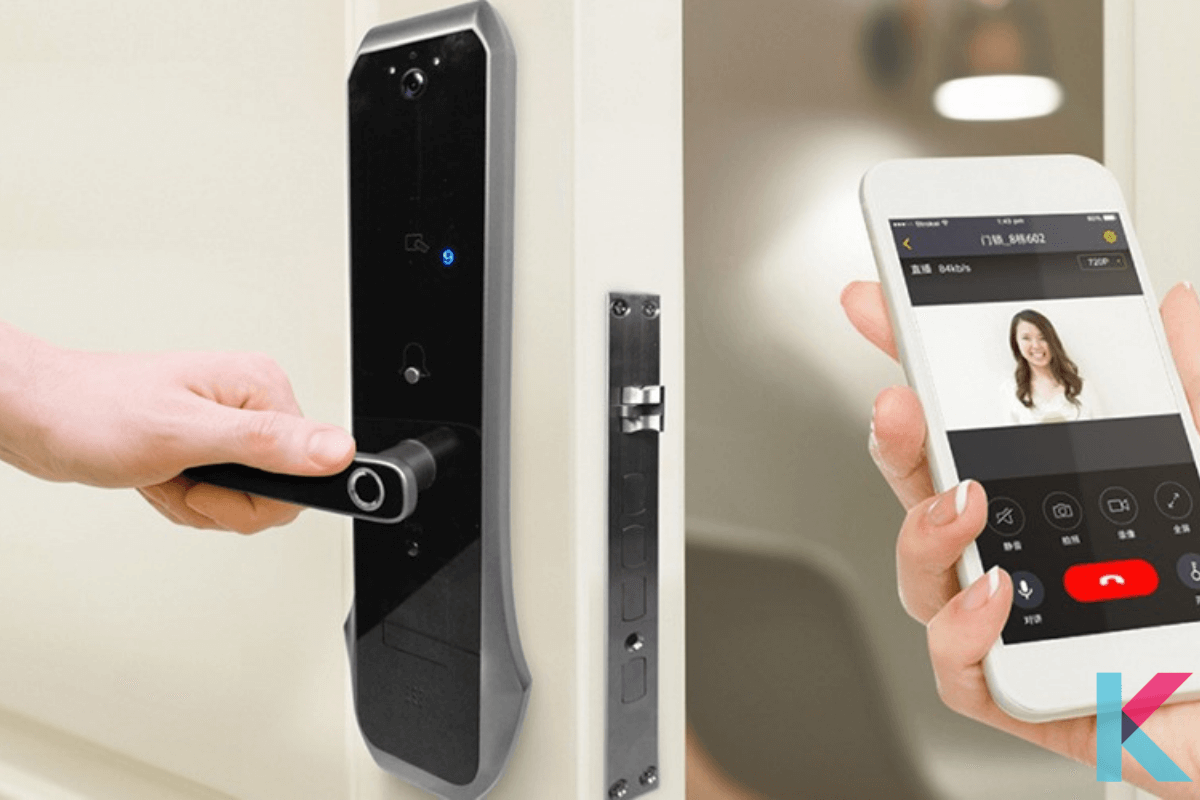 There are a few things to think about while looking for a Smart Lock.
Type of Lock: There are two types of smart locks such as deadbolt and lever-style. The former is intended to replace your existing deadbolt, whereas the latter combines the lock and the door-opening lever into one unit.
Design: Your smart lock should match the rest of your house. The majority of locks come in several types and finishes, including brass, silver, and bronze.
Security: Smart locks come with one or more entry options; it's up to you to choose which one you like.
Keys: Some smart locks have a classic keyhole, just like a regular lock. Some can even be re-keyed to make the transition easier.
Keypads: The most popular form of access; most smart locks allow you to create and manage dozens, if not hundreds, of key codes.
Virtual keys: This feature allows you to send a virtual code to others who can then unlock your door using the smart lock app on their phone. You have control over how long these codes are live.
Fingerprint Reader: Some smart locks now incorporate fingerprint readers, so you don't have to remember a code or your keys to gain access; simply put your finger against the reader to gain access.
Connectivity: Smart lock must be connected to your home network to be controlled and monitored remotely.
Setup: Some smart locks replace your existing deadbolt, while others sit on top of your current deadbolt, allowing you to maintain your keys.
Smart Locks: How much do they cost?
One of the first things you should consider is the cost of replacing your existing lock. After all, a smart lock is significantly more expensive than a normal lock. There are a few smart locks in the $100 range, but you'll have to spend more if you want a lock that you can control from anywhere that with features like voice commands and push alerts.
In general, Door locks and deadbolts provide varying levels of security and convenience to users. The cost of Smart Lock depends on the brand, model, and features. Here is the comparison of some best Smart Locks. You can select the best smart lock as you wish.
| | | | | |
| --- | --- | --- | --- | --- |
| | August Wi-Fi Smart Lock | Wyze lock | Kwikset Halo Smart lock | Schlage encode |
| Cost | $195.90-$199 | $107.98 | $399.99 | $246.99-$246.99 |
| Lock type | Deadbolt | Deadbolt | Deadbolt | Deadbolt |
| Connectivity | Wi-Fi/ Bluetooth | Bluetooth | Wi-Fi/ Bluetooth | Wi-Fi/ Bluetooth |
| Codes | Unlimited | Unlimited | Unlimited | 100 |
| Power source | Battery-powered | Battery-powered | Battery-powered | Battery-powered |
| Alarm | No | No | No | Yes |
| App | Yes | Android/iOS | Android/iOS | Yes |
Our Pick
The Wyze Lock is the best option for you when considering the cost of Smart Lock. It is the cheapest Smart Lock that I have ever seen. The auto-locking and unlocking system, an access log, electronic keys, and integrated door sensor are just a few of the attractive features of Wyze lock.
The Schlage Sense is our next option, and it's also an excellent smart lock. It is a HomeKit-enabled model that looks and functions almost identically to the Schlage Connect. A Wi-Fi adapter is also available, which provides Amazon Alexa and Google Assistant compatibility while removing HomeKit compatibility.


Enjoyed the Article?
A clap is much appreciated if you enjoyed. No sign up or cost associated 🙂