6 Best Smart Air Purifiers in 2021
A Smart air purifier gives you the power to control your space's air quality and data to keep track. If you suffer from asthma and allergies or want to remove odors and dander, you can choose the best purifier that matches your preferences.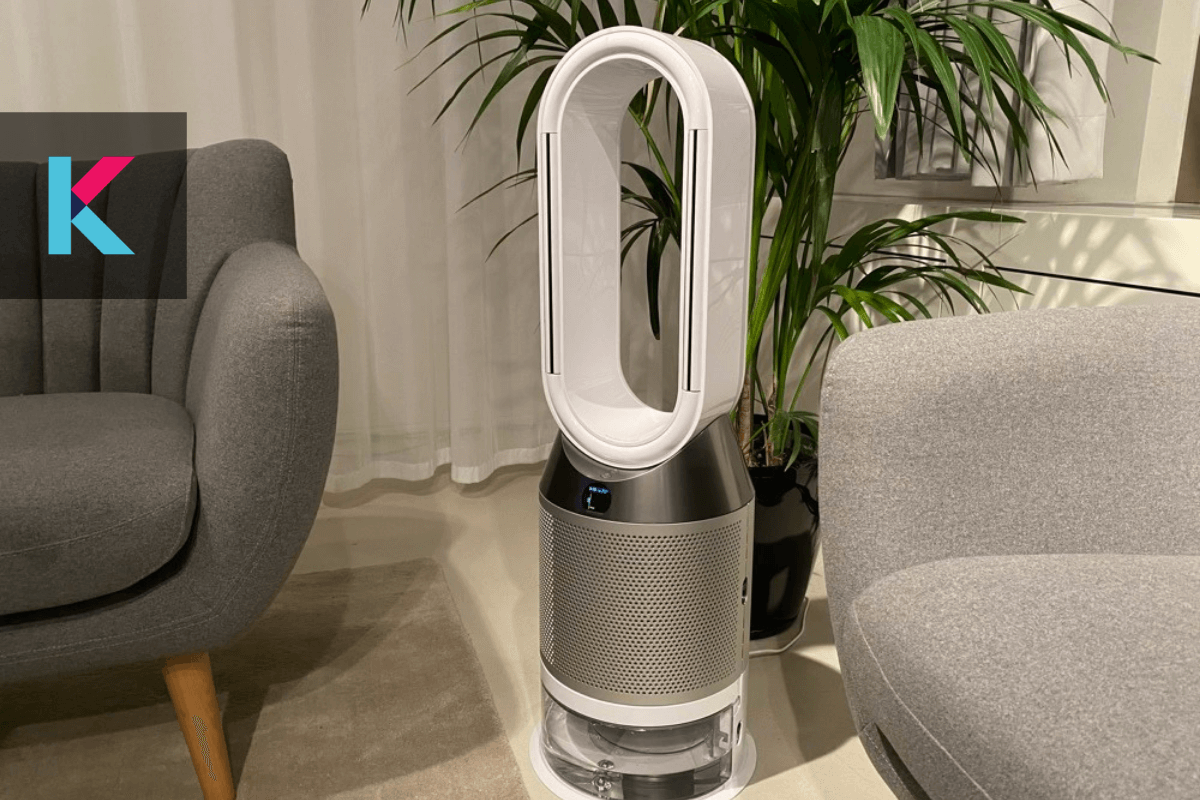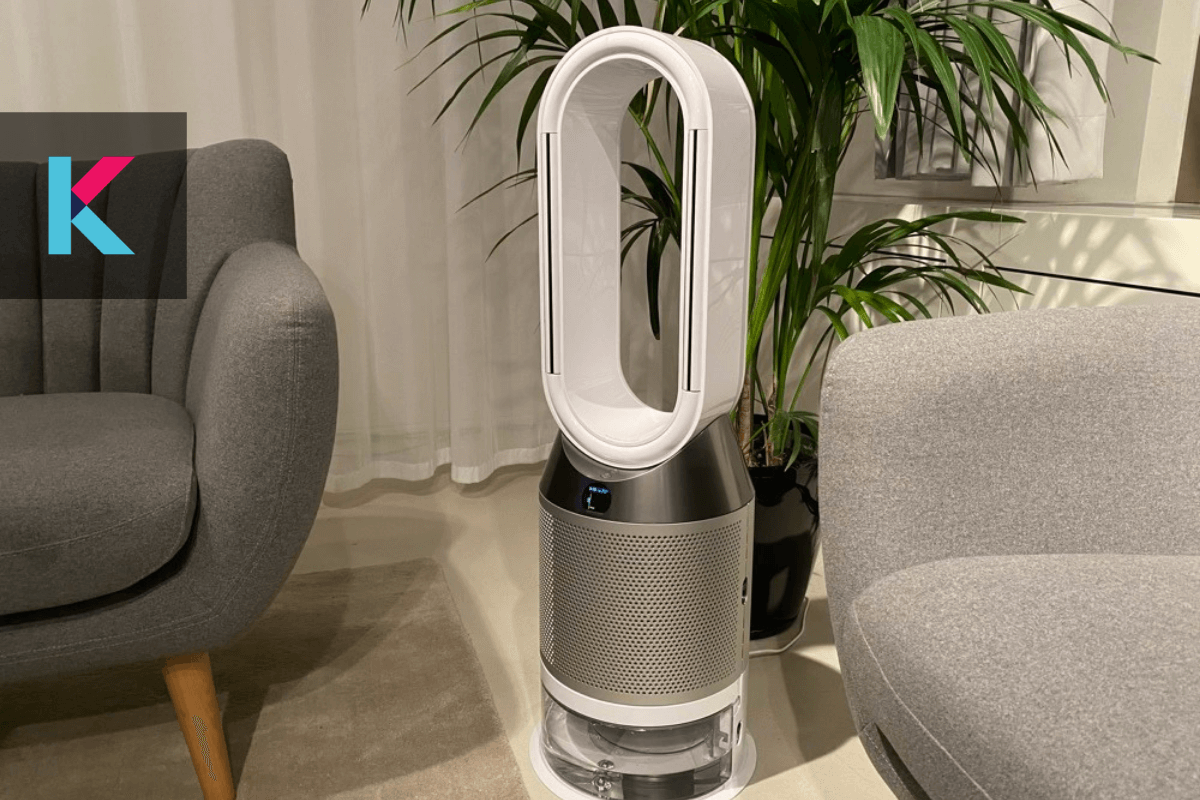 There is a lot of polluted air around us. Breathing in clean, fresh air has been more important than before. If you want to keep a close eye on your home air quality, Smart Air Purifiers help you breathe a little easier. It offers the best way to cut down on headaches, sneezing, coughing, irritated eyes, and other symptoms from your indoor space. Here are the best Smart Air Purifiers in 2021 with intelligent features such as the schedule, voice assistant, and apps.
Shortcuts:
What are the Best Smart Air Purifiers?
01) Dyson Purifier Cool TP07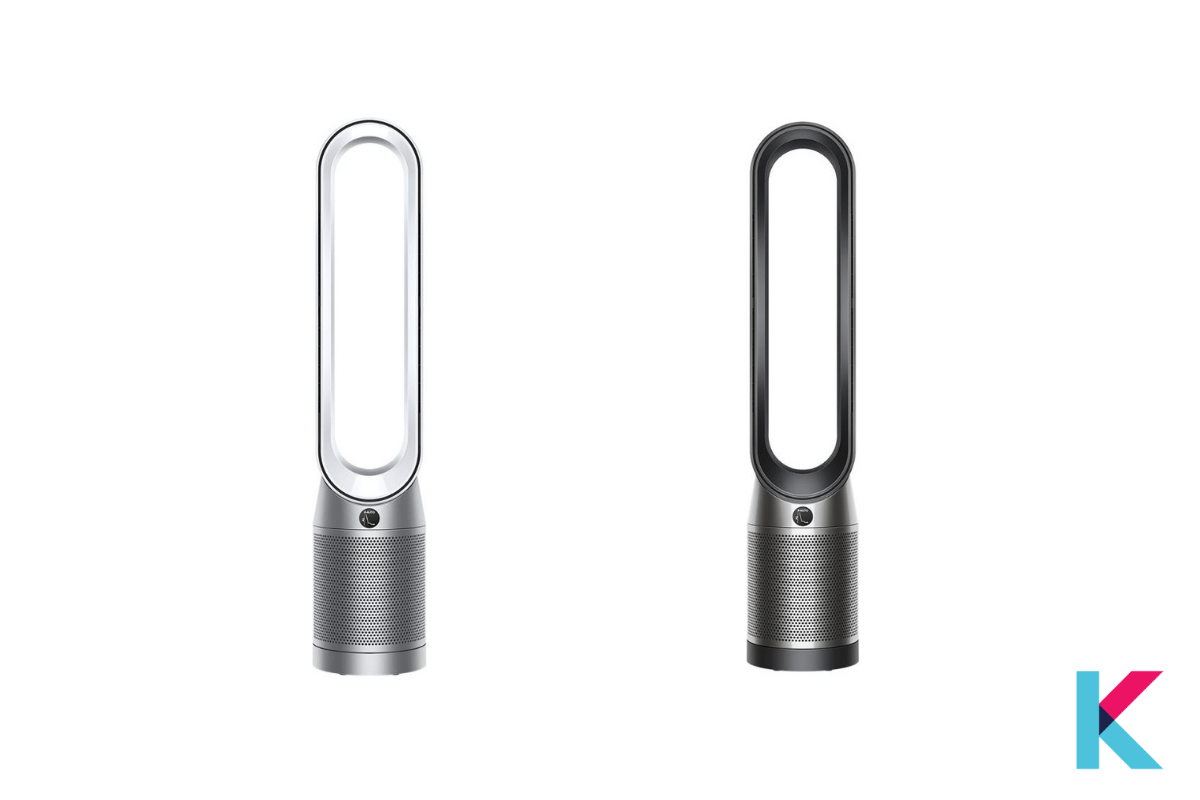 The Dyson Purifier Cool TP07 is capable of HEPA air purifier and oscillating fan. It is with Wi-Fi connectivity and a small footprint for voice control and your phone. It integrates with sensors that analyze your air. And yeah! It also detects pollutants at a molecular level, and displays live results on the LCD.
If you want to cool yourself down, this powerful streaming of purified can benefit you. It has an awesome feature like backward airflow mode that diverts airflow through the back of the machine without cooling you. However, it is a little bit noisy, but it is 20% quieter than the previous model. You can control the air quality of your home using Dyson Link app from anywhere. Also, it works with Amazon Alexa, Google Assistant, and Apple Siri.
Pros
Easy to use and setup
Supports voice control, scheduling, and app
It has a small and lightweight design
Magnetized remote can store on top of the machine
It uses recycled material to the made 360-degree HEPA filter
It has a large, oscillating fan
Fully sealed
Cons
02) Aura Air Purifier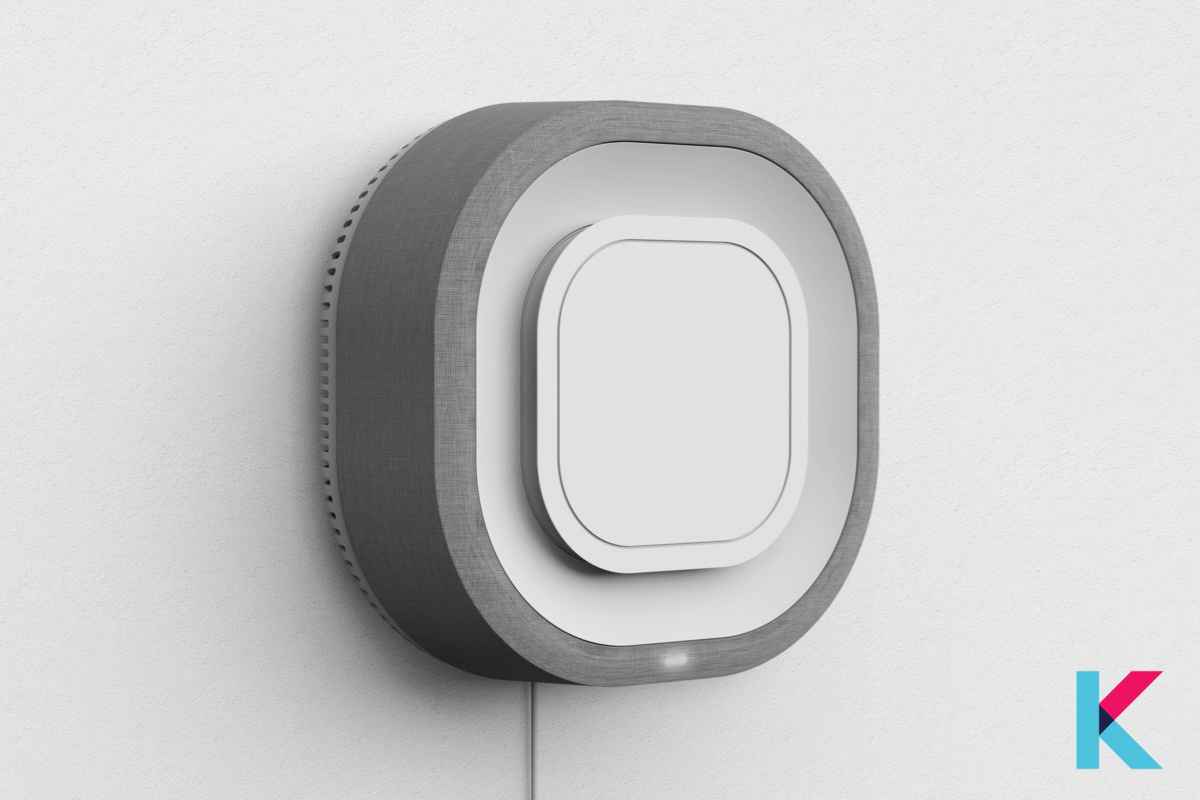 The Aura Air is a famous smart air monitor with a space-saving Wall mounted design. It uses few technologies and connects to your smartphone to purify the air in your home. Do you concern about the air quality in your home than before with the COVID-19? Then, Aura smart air monitor is the perfect gadget for you. It uses four technologies to remove pollutants like coronavirus. It has a built-in Wi-Fi radio, and it will inform you of the overall Air quality index. It also supports the detector like smoke and carbon monoxide detector. However, it is a little bit bulky, and when the fan is spinning at high speed, it can get noisy.
Pros
It includes a smoke and carbon monoxide detector
Integrated with Google and Alexa voice assistant
Easy to install
Clean and monitor indoor air
Cons
It has a noisy fan
Large footprint
03) Dyson Pure Humidify + Cool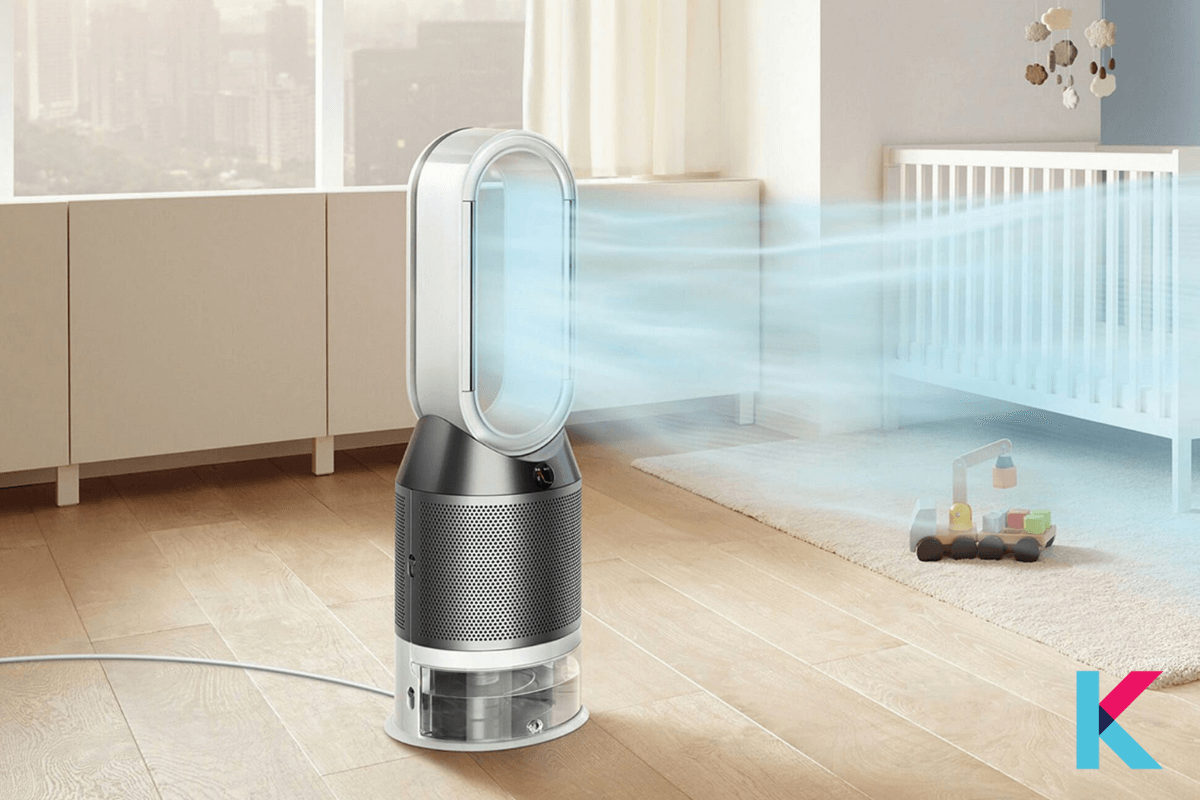 The Dyson Pure Humidify + Cool is perfect for your home to purify the air. It is a humidifying fan with HEPA filtration. There are three machines all in one. During cool months, it works as a humidifier to combat dry air. Also, it works as s smart fan during warm months.
The purifier uses HEPA filters to trap 99.97% of volatile organic compounds like wildfire and burnt fuel. Don't be afraid of allergens and viruses anymore. It does a great job for you. There is an app and a display screen to monitor and see how much time that left.
Pros
It is easy to schedule on and off times
Supports voice control and app
It features a deep clean cycle for easy maintenance
When humidifying, kills bacteria in the water
It works as an air purifier, humidifier, and fan
Easy to schedule
Cons
It is expensive
Bulky
Noisy
04) FXJ80UW Air Purifier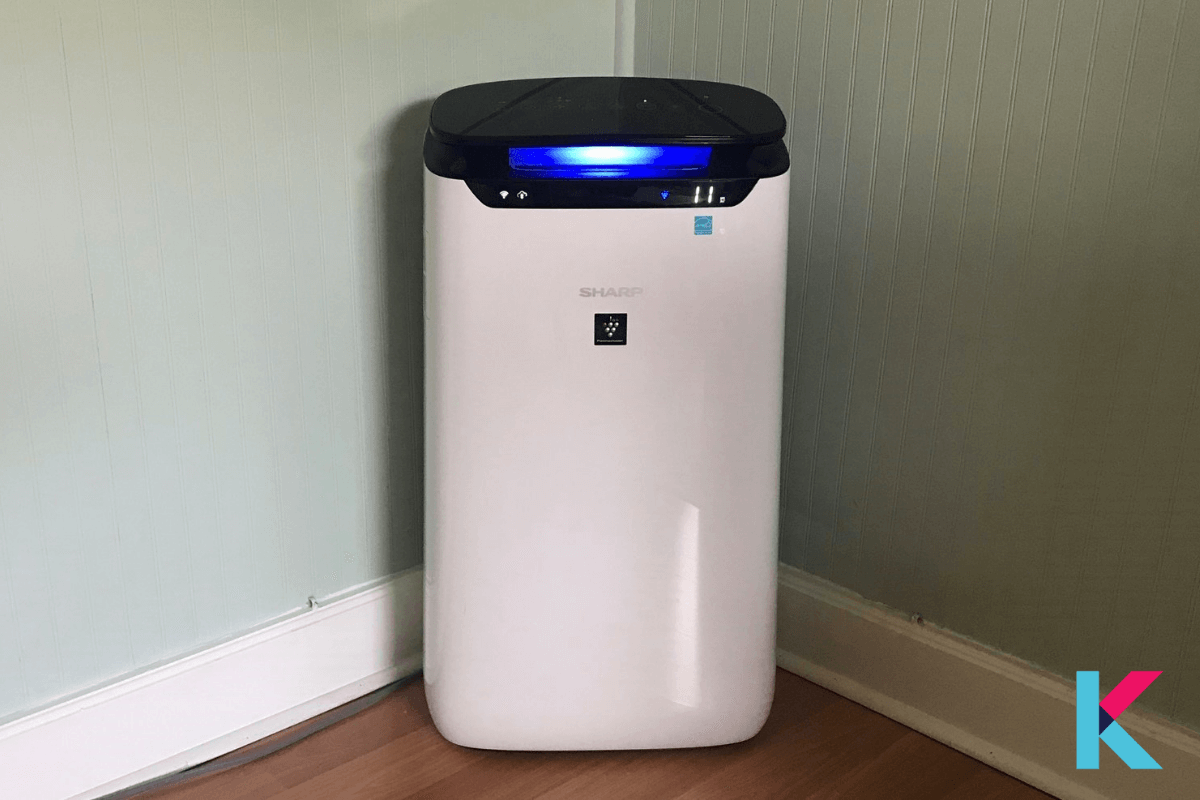 Many people are thinking about investing in a secure smart air purifier hence COVID-19. Sharp FXJ80UW Air Purifier is Wi-Fi-connected, Energy Star-certified air purifier, and it is the best one for rooms up to 502 square feet.
Its HEPA filter captures airborne allergens such as smoke, pollen, and pet dander. Once detected its' Plasma cluster Ion technology destroys microscopic pollutants and reduces odors such as fungus, bacteria, germs, mold, and viruses. It has several features like scheduling options, spot mode for carpeting and furniture, the FXJ80UW and Amazon Alexa supports.
Pros
Supports scheduling
It is compatible with a voice assistant like Amazon Alexa
It connects to Wi-Fi for remote control
It is quiet
It has a visual indicator. It lets you quickly see air quality
Energy Star Certified
Cons
It has a moderate learning curve
The app does not show air quality history
The fan does not oscillate
05) Smartmi Air Purifier P1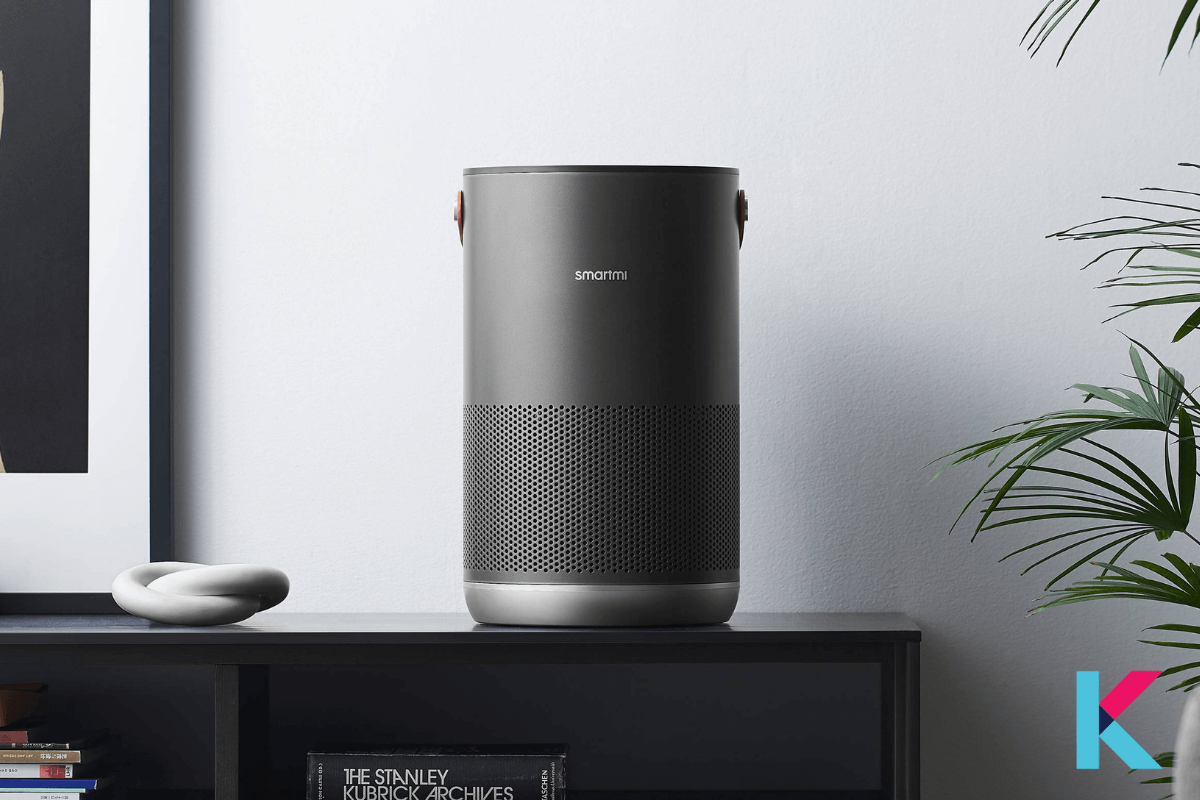 The Smartmi Air Purifier P1 is a more affordable Wi-Fi-enabled filtration and air monitoring device. It works well when considering removing harmful airborne particles. It is portable so you can easily move from one room to another. It has also come with dark gray or silver color. There has an LCD panel that displays the current PM2.5 level. It includes a pollen alert indicator, time button, Wi-Fi status indicator, filtration mode selection button, and power button.
Click here to place your order now.
Pros
It works with Google Assistant, Apple HomeKit, and Amazon Alexa
It is portable
It has good filtration performance
Cons
Limited air quality measurement
Lacks IFTTT support
Loud at high speed
06) Airdog X5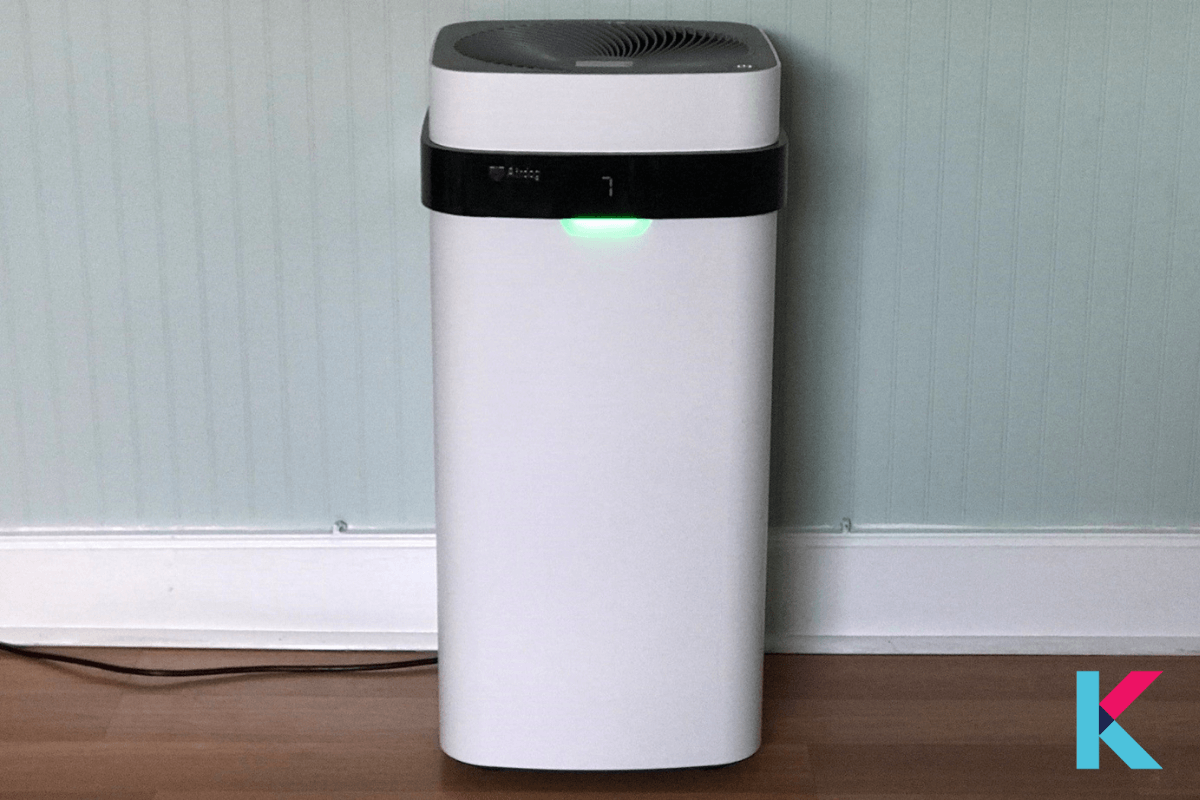 The Airdog X5 is an Ionic air filtration with low maintenance cost. You can use it to rid of common pollutants. It has washable collecting plates that cut down on maintenance costs. It is easy to use and automatically changes its wind speed based on pollution levels.
It has a Wi-Fi light, power button, child lock, sleep mode, and small indicator lights for auto mode. Its child lock feature that avoids kids from being able to turn it. Once the child lock is enabled you can control the X5 from the remote and the Airdog app.
Pros
You can quickly see air quality using indicator light and screen
Connects to Wi-Fi for remote control
It has washable and reusable collecting plates
Cons
Bulky
Expensive
It requires complete cleaning after several months
How do smart air purifiers work?
It is amazing! Smart Air Purifiers is a famous air cleaning device. It uses filters to eliminate airborne toxins from the air. They take in air and then filter out the harmful pollutants. It pumps out the clean air to your indoor space. There are two different systems. The first system is a continuous air filtering system. It doesn't detect and monitor air quality. The second one is a more efficient automated filtering method. It uses sensors to detect and monitor its operation accordingly.
They are usually Wi-Fi enabled and have a smartphone app. So, you can monitor historic and real-time trends. When it is time to change the filter or the air quality level decrease, you can get an alert. It also detects the type of toxins. There also has to option create a schedule. Also, you can run an air purifier 24/7 that design for continuous use. You can sleep with an air purifier that helps clean the air while you snooze.
How do we pick the best air purifiers?
Would you like to buy the best air purifier for your home? Then, there are few factors to consider before buy.
Room size: There are different air purifiers. So, you want to make sure that the square footage of your home. Room size is an important thing to consider before choosing it. Your room may be a small, medium, or large room. (Small room: around 300, Medium room: Between 300 to 700, Large room: up to 1900 square )
Contaminant Removal: Different substances are designed to remove like Allergens, Pet hair, Smoker, Odors, Volatile organic compounds (VOCs).
Allergens: dust, pollen, mites, and other pollutants
Pet hair: Animal dander, fur, hair
Smoke: Fireplace soot, cigarette smoke, and other contaminants
Odors: Scents from pets, cooking, smoke
VOCs: Varnishes, degreasers, Gases and chemicals, adhesives
Filters: There are different filters such as HEPA filters, Carbon filters, and Pre-filters. HEPA filters are made from materials like fiberglass, cotton, and foam. It can trap particles as tiny as smaller or 0.3 microns. Carbon filters are effective at removing VOCs, odors, and gasses. Pre-filters can catch larger particles and also make your air space cleaner.
Noisy level: Some purifiers can be noisy. So, you want to get the touch of the air filters to describe the level and background noise before purchasing.
Are air purifiers worth money?
It works as a filter to trap particles such as smoke, dust, mold, and pet dander. It is effective that removes up to 99 percent of contaminants and pollutants from indoor. It is one more important thing to remember that make sure to change the filters. A HEPA filter can be removed at least 99.97% of pollen, dust, mold, bacteria, and all airborne particles 0.3 microns.
The air purifier can help you to reduce airborne contaminants such as viruses in your home. But, portable air cleaner has less possibility to protect people from COVID-19. I think air purifiers are worth money.
Price and features comparison of Air Purifiers
| | | | |
| --- | --- | --- | --- |
| | Dyson Purifier Cool TP07 | Sharp FXJ80UW Air Purifier | Dyson Pure Humidify+ Cool |
| Room Size | - | 502 square feet | 400 square feet |
| Voice control support | Google Assistant, Amazon Alexa, Siri Shortcuts | Amazon Alexa | Amazon Alexa, Siri Shortcuts |
| Purification method | HEPA, Activated carbon | HEPA, UV light, Activated Carbon, Ionic | HEPA, Activated carbon, UV light |
| Scheduling Support | Yes | Yes | Yes |
| Price | $549.99 | $557.99 | $799.99 |
Our pick
As mentioned above, a Smart air purifier gives you the power to control your space's air quality and data to keep track. Most of the purifiers come with Wi-Fi enabled and a smartphone app. If you suffer from asthma and allergies or want to remove odors and dander, you can choose the best purifier that matches your preferences.
If you are interested in the Best Alarm Home Security Kit in 2021 and Best iRobot Vacuum in 2021, you may be looking here.
Do you like to choose the best smart purifier? You can compare all the features, Price, Vendors and select best price link using our Best smart home device comparison tool. Don't be late. Try this now.