Amazon Fire TV cube (2nd Generation) – Complete Review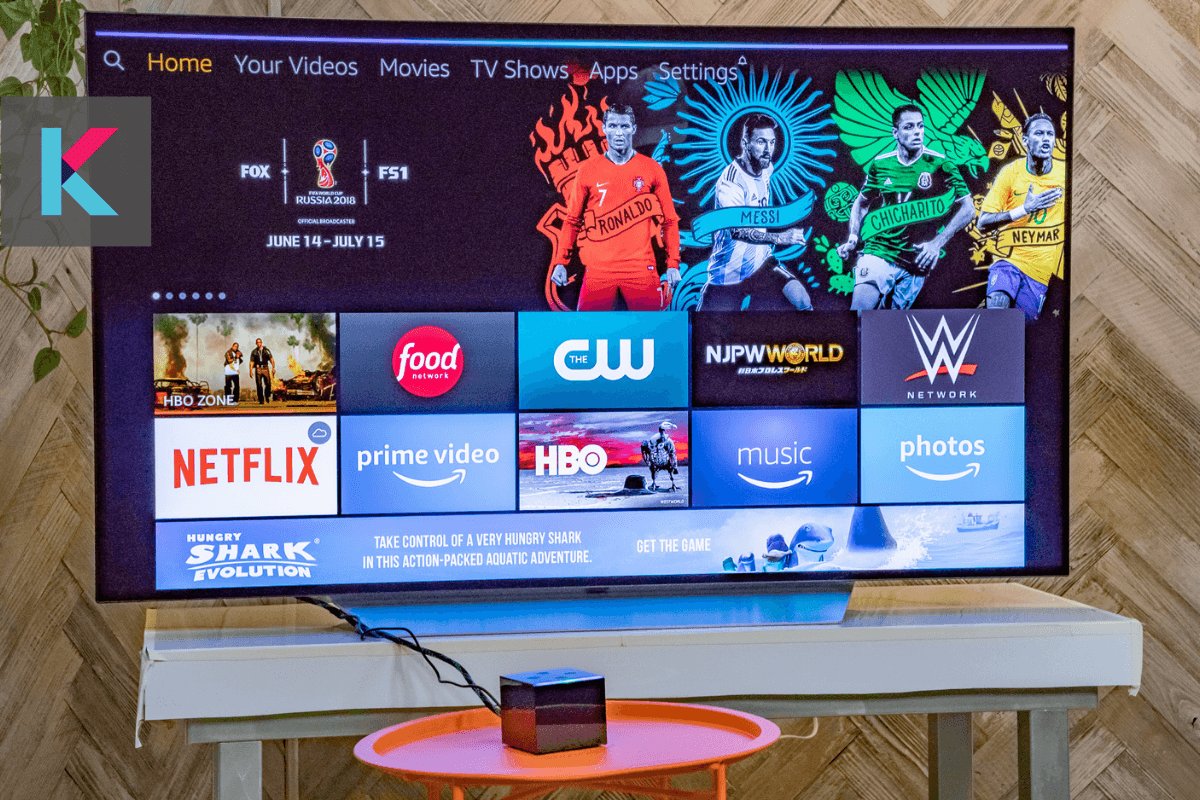 Amazon started shipping video streaming devices in recent years. Since then, the business has modified its Fire TV models to keep up with current consumer electronics trends. Then, thanks to Alexa's success, Amazon's TV gadgets began to function with voice control. Also, the Amazon Fire TV Cube is a famous streaming device among them.
What is the Amazon Fire TV cube?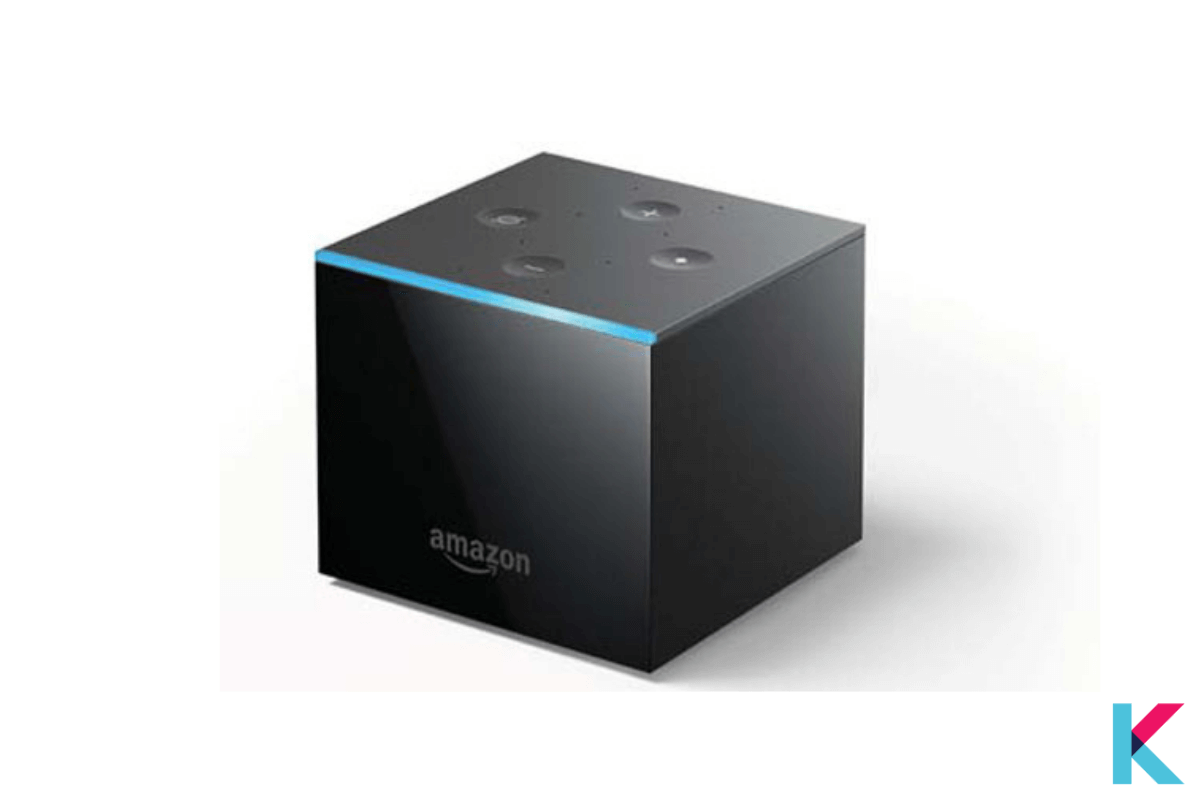 The Amazon Fire TV cube is a smart TV streaming box with an Alexa . It is a small black box with shiny and matt black plastic and about the 86mm-wide and 77mm-tall cube. It also supports a wide selection of services and apps, lag-free performance, and video and audio standards with snappy. An Alexa Echo Dot mated with a Fire TV Cube. Also, a light strip at the top of the cube shows what Alexa is doing, lighting up orange with alerts, or blue when listening.
Moreover, it is the most powerful fire TV streaming device. You are able to ask Alexa to play your show and turn on the TV. It is amazing! You can use your voice to control a compatible soundbar and A/V receiver and change satellite channels or change the live cable. When the TV is off, you can ask Alexa to turn off the lights, check the weather, and more.
The Cube supports high-end audio and audio formats and 4K Ultra HD content, Dolby Vision, HDR, and HDR10+. It also streams free with pluto TV, IMDb TV, and more. On the audio side, you have standard stereo, 7.1, or 5.1 surround sound. Also, you have Dolby's Atmos format. Both Dolby Atmos and Vision are supported by Netflix, Apple TV, and Prime Video.
Pros and Cons of Amazon Fire TV cube
Pros
It includes a Voice Remote
You can control more than your TV
It has a native YouTube app
4K HDR playback
TV/AV control center
Dolby Atmos, Dolby Vision support
Appropriate UI and performance
Support Amazon Echo Dot and other similar devices.
Cons
Language recognition isn't ideal
The home screen is mostly content from Amazon
Doesn't come with an HDMI cable
It is a bit expensive
There are some bugs in the software
Larger than the most devices
What are the Amazon Fire TV cube specs?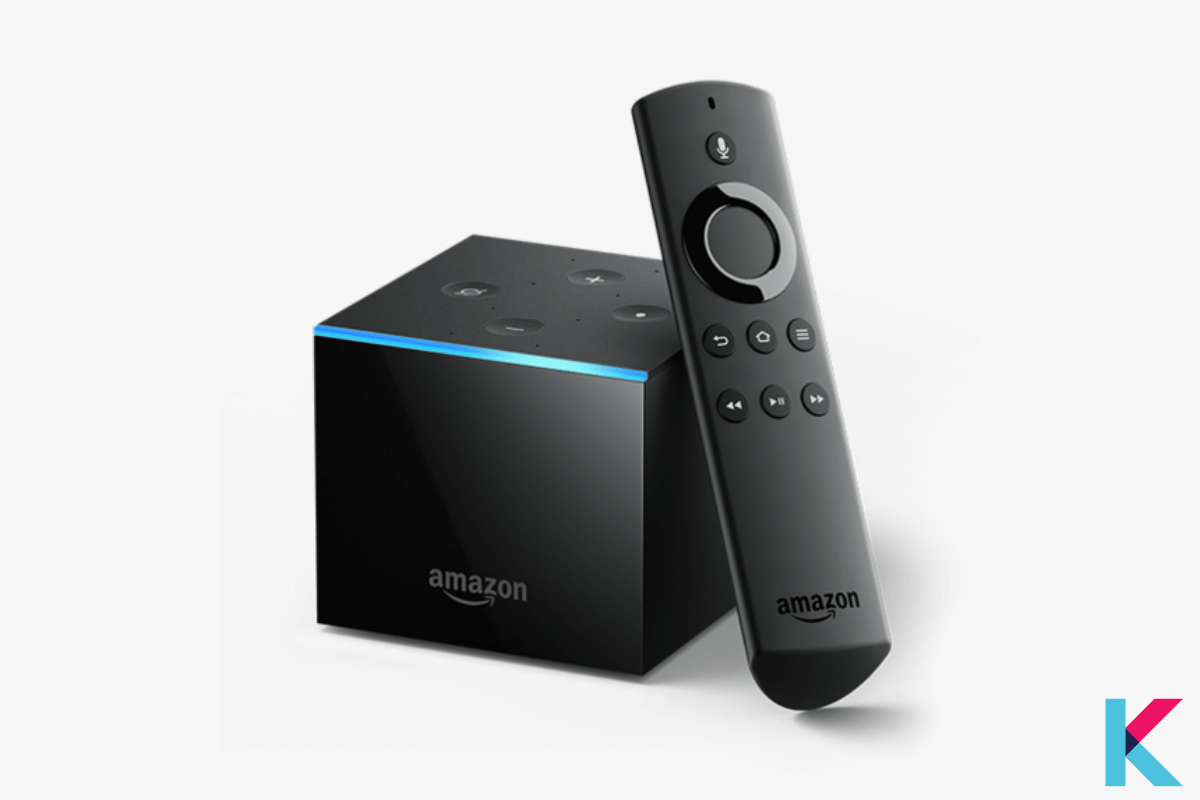 The Amazon Fire TV Cube can control your TV, A/V receiver, and cable box. It is amazing! The cube and Alexa can run your entire smart home.
Size:  86.1mm x 86.1mm x 76.9mm
Audio:  Dolby Atmos, 7.1 surround sound, 2ch stereo, and HDMI audio pass-through up to 5.1.
Video: 4k Ultra HD, 1080p, HDR, HDR 10+
Wi-Fi:  Dual-band, dual-antenna Wi-Fi (MIMO) for faster streaming and fewer dropped connections than standard Wi-Fi.
Weight:  465g
Memory: 16GB (internal)
What TVs are compatible with Amazon Fire cube?
You can control compatible TVs, soundbars, and A/V receivers from leading brands like Samsung, Sony, LG, Vizio, and more with Alexa on Fire TV Cube. Plus, with cable or satellite boxes from companies like Comcast, DISH, DIRECTV/AT&T U-verse, and others, you may watch live TV.
Amazon Fire TV cube Apps
When we consider Fire TV cube apps, the Fire TV cube offers every TV app. There are several Amazon Fire TV Cube and video apps such as Prime Video, Netflix, Hulu, HBO NOW, Showtime Anytime, NBC Sports, FOX Sports, Philo, Youtube TV, and Pluto TV.
Also, it supports several kinds of music, entertainment, and gaming apps such as Crossy Road, Final Fantasy VI, Minecraft, Crazy Taxi, Spotify, Amazon Music, and Pandora.
Amazon Fire TV Cube remote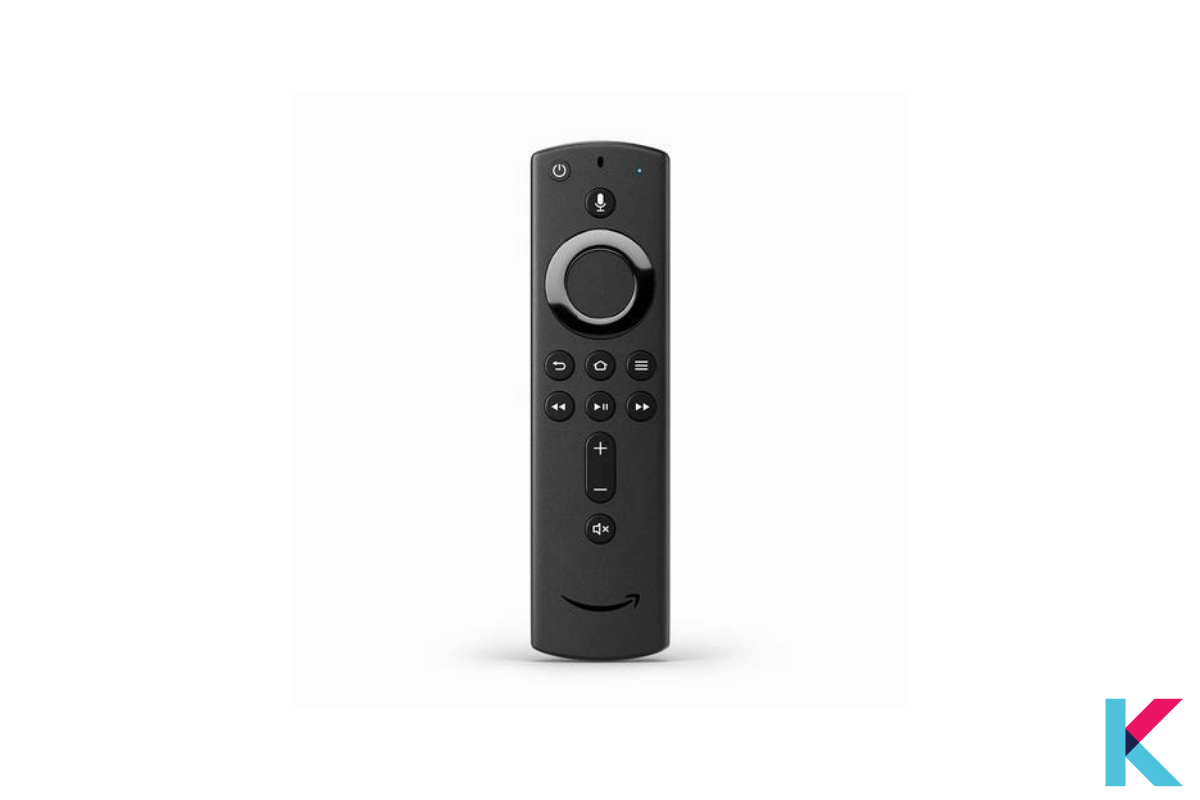 The Amazon Fire TV Cube comes with remote control. A power button and an Alexa microphone button are at the top of the remote control. Also, there is a navigation wheel and then Home, Back, Menu, Forward, Rewind, Play/Pause, and Mute buttons.
You can use your voice to control your Fire TV Cube. But those who don't prefer to talk to Alexa can use remote control. Also, there is the Fire TV app for iOS and Android to control your Fire TV.
Hurry up! Get the replacement Remote Control for Amazon Fire TV Stick and Amazon Fire TV Cube from Walmart for $8.99 via the below link.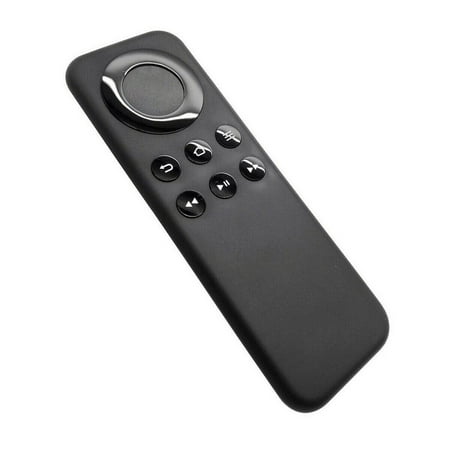 How does the Amazon Fire TV cube work?
If you don't want to keep the device's microphone on all the time for hands-free Alexa access, you can use the button on the remote to summon Alexa on demand instead. In a busy environment, you can also use it to provide voice commands more reliably.
Anyone who has used a Fire TV device before will recognize the remote. It features a D-Pad for navigation, volume, and playback controls, quick Home and Back buttons, and hotkeys for Prime Video, Netflix, and Amazon Music. There's also a dedicated app drawer button, which is useful on the new Fire TV UI because just a few apps may be displayed on the home screen.
Compatible devices with Amazon Fire TV cube?
Any TV with an HDMI connector, cable/satellite boxes, A/V receivers, and soundbars, will operate with the Fire TV Cube. Alexa may also be used to operate compatible smart home features such as Smart Locks, Lights, Thermostats, and more.
Blu-ray/DVD players, projectors, and universal remotes are not compatible with the Fire TV Cube. Alexa hasn't entirely replaced your fingers yet.
How to set up Amazon Fire TV Cube
The Cube is a little more difficult to set up than the Fire TV Stick because it doesn't instantly boot like the Stick and you have to consider its IR receivers. It must have a clear line of sight to your remote, so keep it visible. You'll also want to use the accompanying Ethernet adaptor if you want to make use of the 4K capabilities.
You'll need to go through the software side of the setup once you've got your connections connected and power flowing to the Cube. It will request that you connect to the Internet, select certain apps/channels, and log in to your Amazon account.
When you order the Cube from Amazon, you will be already signed into your prime account. Firstly, you want to set up a wizard from there. It will probably walk through the process of syncing up other accessories. Then, you want to remember to turn on the other accessories' HDMI CEC. Many devices come with this CEC now, but check before you buy.
We recommend using the Fire TV Cube's bundled AC adaptor rather than your TV's USB power, which switches on and off with the TV, as with any device configuration. Also, we prefer an Ethernet cable for a direct internet connection over Wi-Fi, but we understand the resistance to cluttering your entertainment center wiring.
There are several components included in the Amazon Fire TV cube setup.
Fire TV Cube
Alexa Voice Remote
Quick Start Guide
USB power cable
IR extender cable
AC power cable
2 AAA batteries
Ethernet adaptor
Furthermore, you will need equipment like a TV with an HDMI port and Wi-Fi network or Ethernet internet port.
Is Fire cube better than Fire Stick?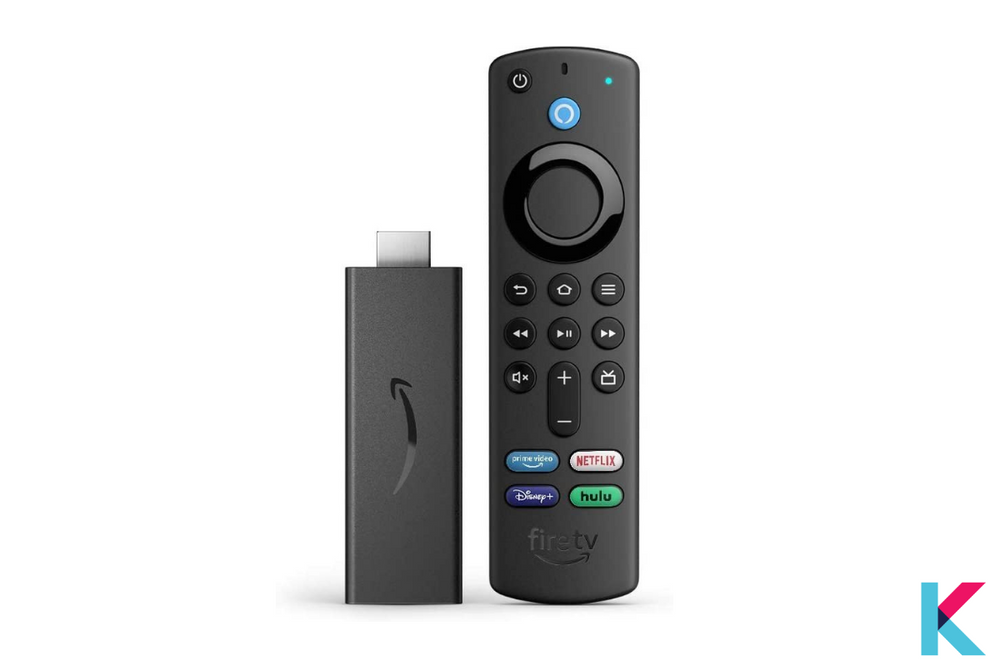 Because of its hands-free controls, the Fire TV Cube is the most popular streaming device. Many people appreciate it. Hence, if you connect compatible devices, it can control your complete smart home.
The Fire TV Stick is much less expensive and performs practically everything the Cube does, except for hands-free controls and smart home connectivity.
You won't need the Cube if you already have an Echo or a smart assistant operating your smart home. They're both excellent buys and excellent solutions for converting TV into a smart TV using a compact, basic gadget.
You can get the Amazon Fire Stick from Amazon via the below link.
Our Pick
We recommend going with the Amazon Fire TV Cube. It is a magical tool for controlling not only your TV and entertainment center but also your entire household with your voice alone. It's also a fantastic straight-up TV streamer.
In this review, you were able to learn more about Amazon Fire TV cube (2nd Generation) details, specs, what generation is the newest TV cube, and more.
The Fire TV Cube is on the more expensive end of the streaming device range, but we don't see it becoming obsolete very soon. You'll get your money's worth in terms of performance and longevity. It's even better if you already have a serious connection with Alexa or other Alexa support smart home devices.
However, our one criticism of the Fire TV Cube is that, while Alexa's speech recognition is outstanding, it still falls short of Google's. Then the choice with your hands.
Instead, you can compare the August Smart Lock and Schlage Smart Lock easily and select the perfect smart lock here.