Best Smart Home Devices
Smart Home is the new world trend. So we all have the problem "What is the Best Smart Home Device". This will help you to find out the best smart home device for you.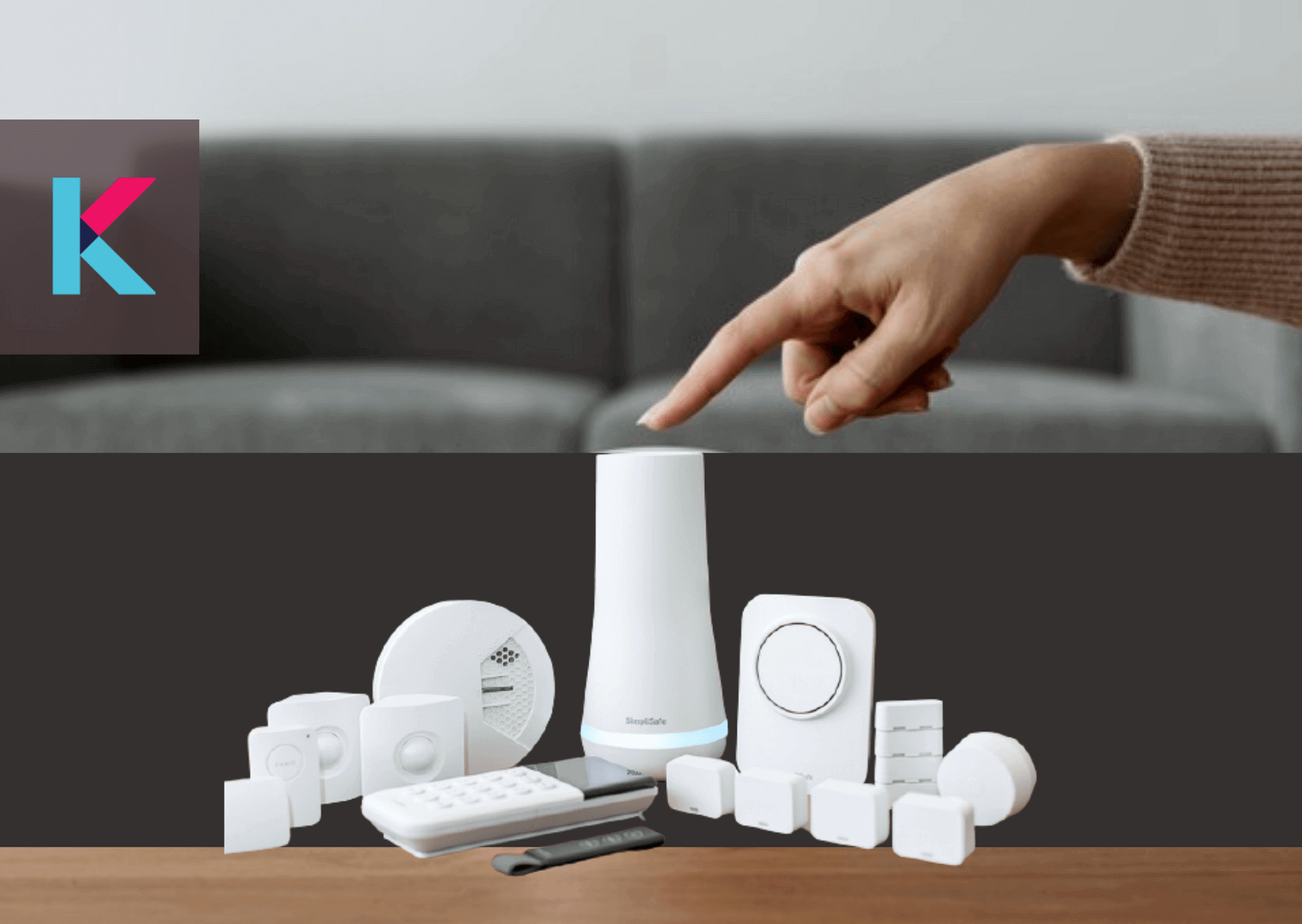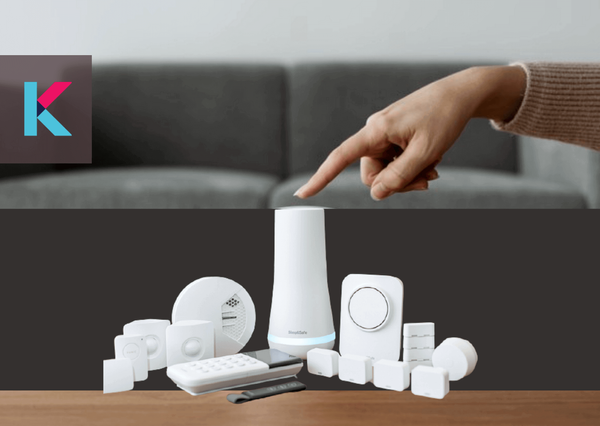 Smart home devices are no longer about asking Alexa to play a song or asking questions on google. The smart systems have evolved so much, now you can ask your smart system to switch on the lights in your bedroom when you are awake and open the garage or even plan your calendar for you.
When you are looking into smart home systems, it's a necessity to look at recommendations considering what's best for your home and what you like the most. We have here a few of the best smart home devices available for you.
Shortcuts:
Smart Speaker
Amazon Echo dot 4th Generation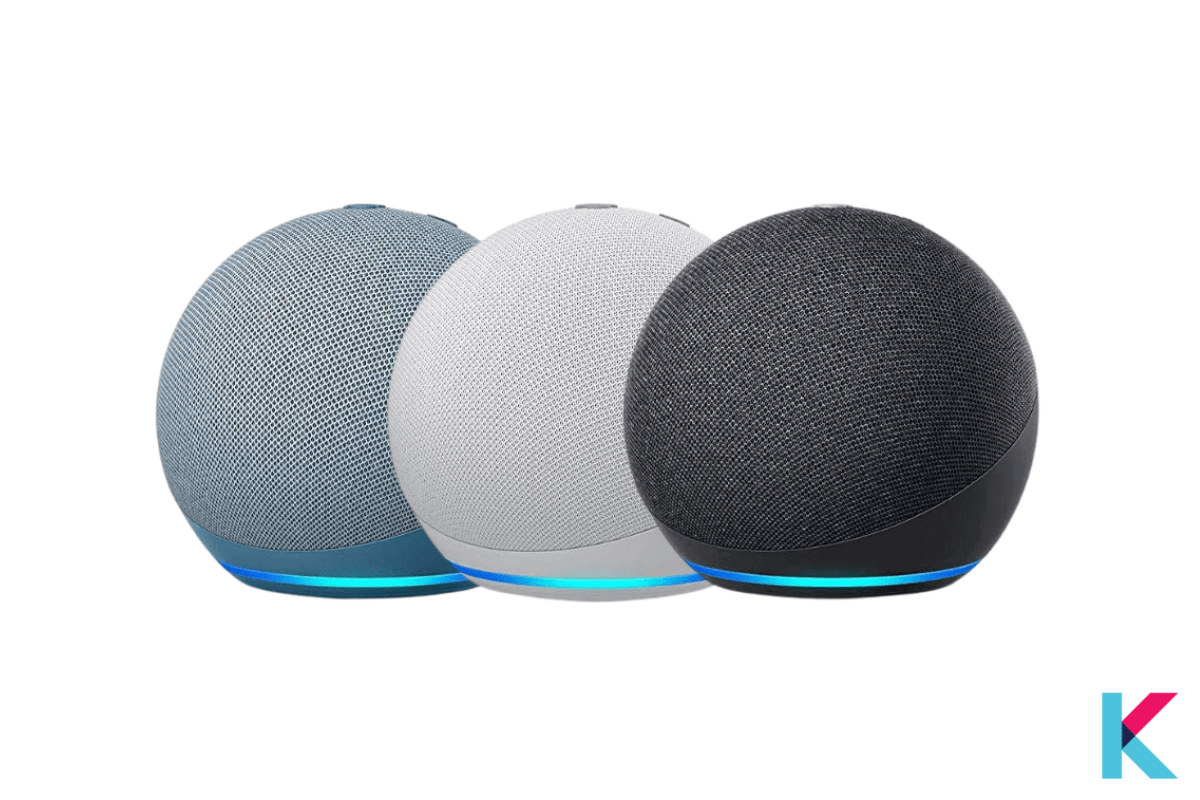 The Amazon Echo Dot Fourth Generation is the best smart speaker with Amazon Alexa. It is designed to streamline your entertainment setup. It is also with a compact design that delivers clear crisp and vocals bass for high-quality audio. Sometimes, you may be tired of controlling your Smart Home, smart plugs, managing lights, and more. Relax! This Echo Dot controls all of your smart devices seamlessly. You can control it with your voice and simply manage your media. It can be used to call your contacts in a hands-free manner. Also, it has a microphone switch-off button. So, you can protect your privacy.
You may buy this Echo Dot 4th Generation Smart Speaker from Amazon via below link.
Pros
It has an eye-catching design
It is affordable
Alexa guard protection
It has great audio quality
Cons
It is not ideal for lots of music
It is bigger than its predecessor
It has weak bass
Smart Lights
Philips Hue White and Color Ambiance A19 Bluetooth Smart LED Bulb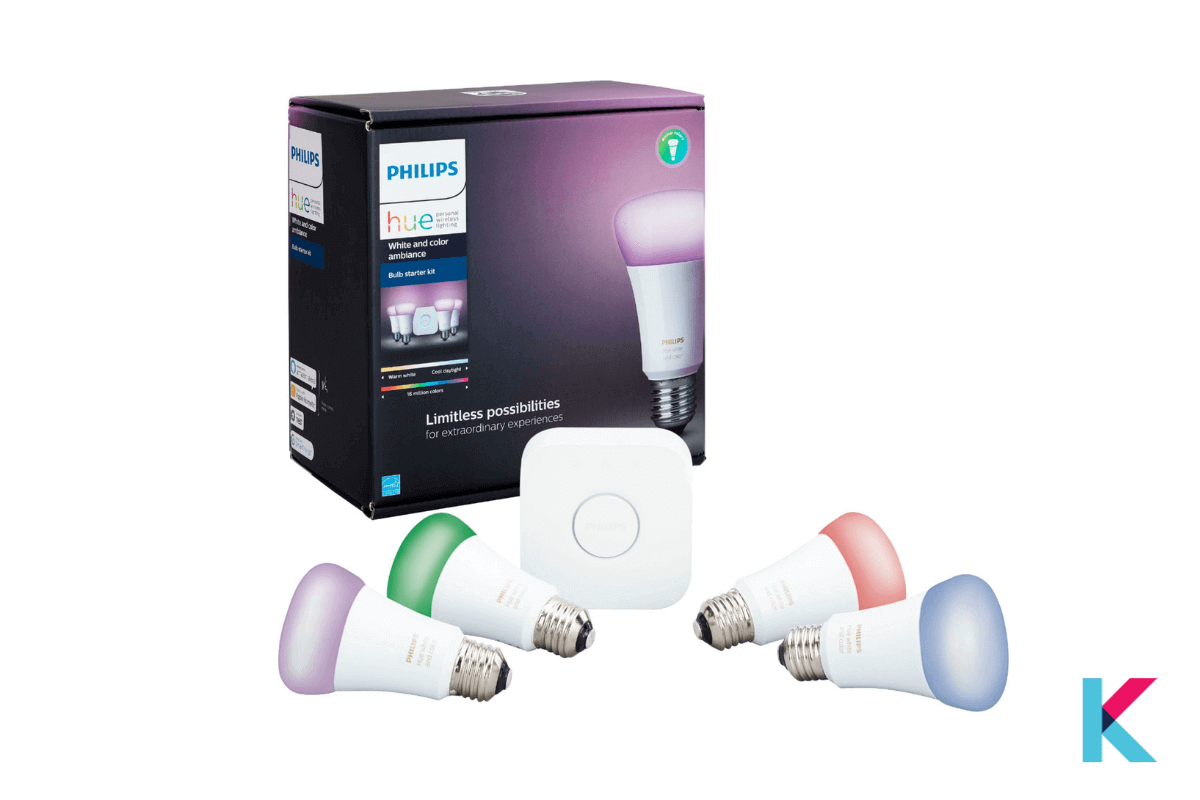 Philips Hue White and Color Ambiance Smart Bulb are compatible with any room and available in a two-pack. It is the best overall smart bulb for any room of the house. What is more, you can connect this bulb via Bluetooth for instant control from your tablet and your smartphone when you are in the same room. It is amazing! You can be able to add up to 10 bulbs in the same room to control through the app. You can choose your favorite mood along with 16 million colors from warm to cool. It is also like all Hue bulbs, you can create timers and routines. Also, there are many smart lighting in 2021.
You may buy new Philips Hue White and Color LED Smart Button Starter Kit from Amazon via below link.
Pros
It works without a hub
It can be added to Hue EcoSystem
Easy to install
It supports Google Assistant and Alexa
Cons
It is expensive.
Requires Hue Bridge for use other Hue features and remote access
Light Switch and Dimmer
TP-Link Kasa Smart Wi-Fi Light Switch Dimmer HS220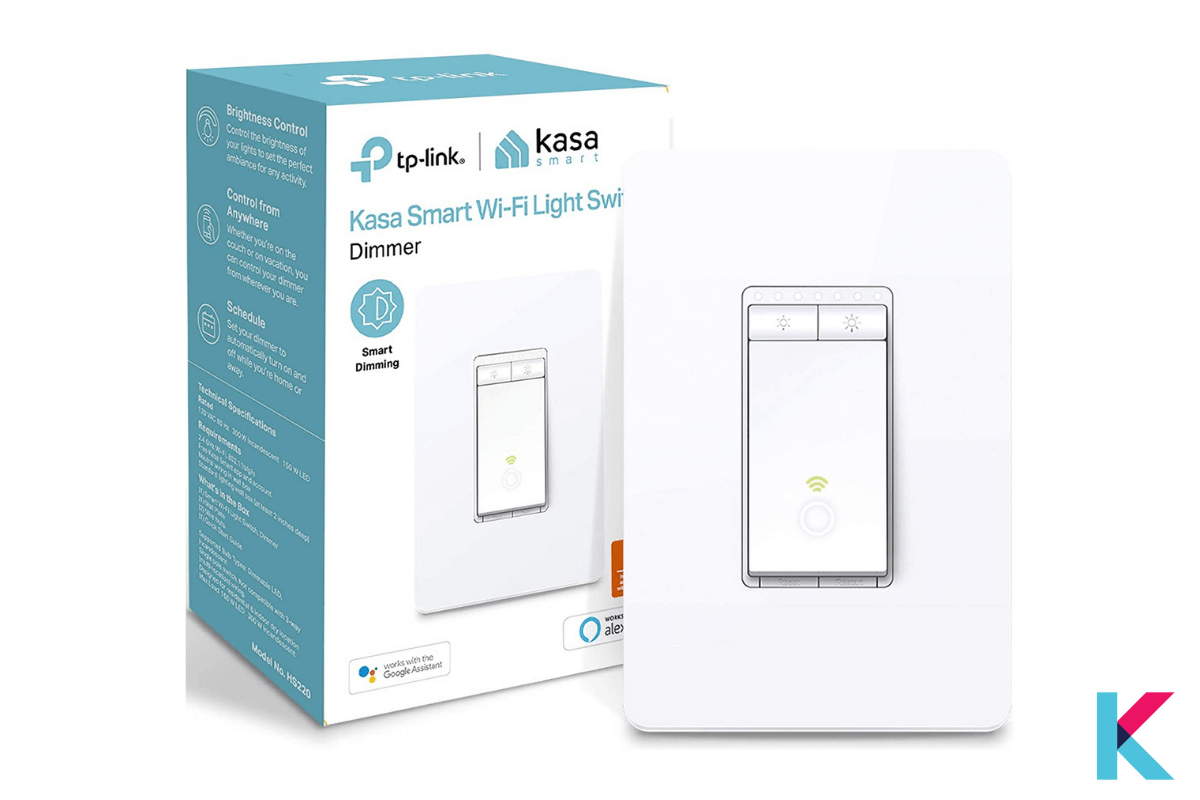 TP-Link Kasa Smart Wi-Fi Light Switch Dimmer is designed to dim energy efficiently with convenient control from the Kasa app or with the wall switch. If you want the perfect room lighting to match any activities, it is perfect for you. You can also set lighting levels with Google Assistant and Amazon Alexa for a simple hands-free experience. When your child drifts off to sleep, you can tailor lighting to fade on with a simple click of the switch or a double click to fade off the lights. There is no need to worry about it while you are away from your home with Kasa Schedules. You can use it to turn on and off automatically for enhanced peace of mind.
You may buy this Kasa Smart Dimmer Switch HS220 from Amazon via below link for $16.99.
Pros
Kasa app is easy, intuitive, and streamlined
It is stylish and sophisticated
Cons
It doesn't support the Apple HomeKit
It is hard to align with oversized wall plate
No provision for operating on different circuits
Smart Thermostat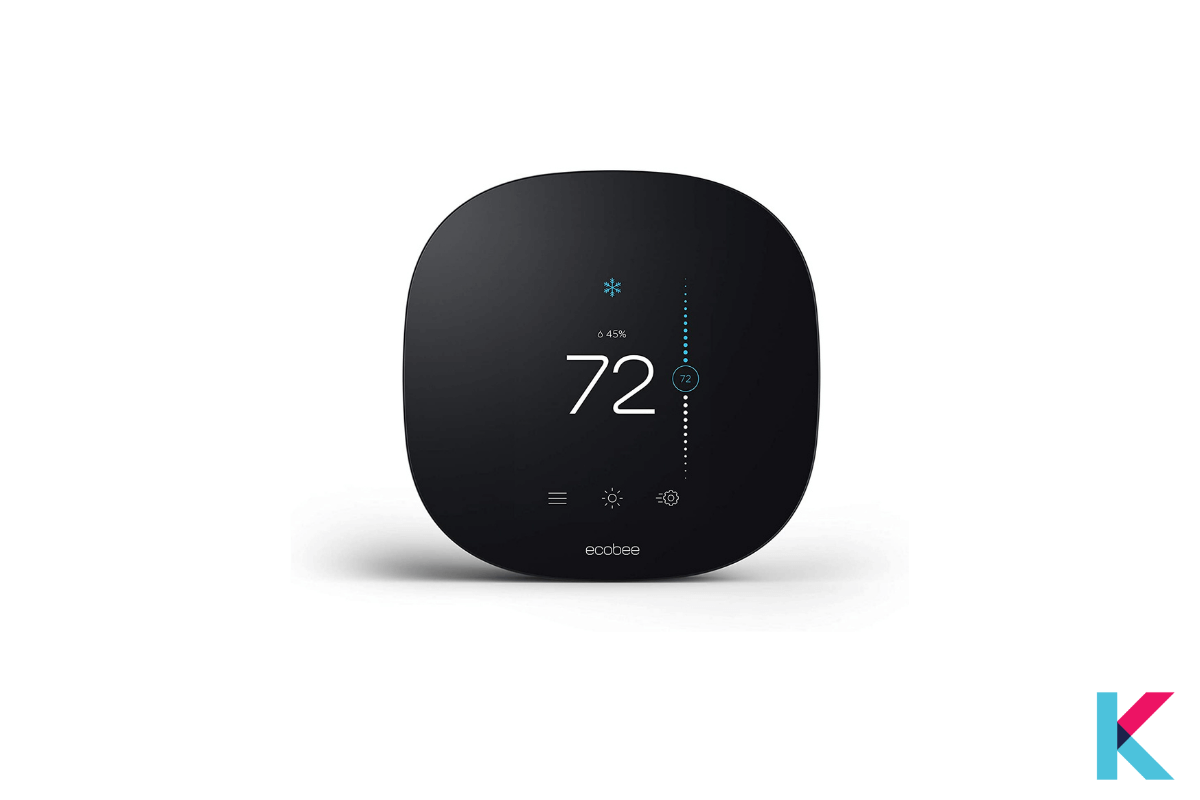 Do you want to control your room's temperature with your voice? Then the Ecobee Smart Thermostat is ready to help you. It improves its features by adding a more powerful speaker, dual-band Wi-Fi radios, digital microphones, and improved Alexa capabilities. It works with different third-party smart home devices and supports Alexa, Google, Apple HomeKit, and Siri voice commands.
You may buy this Ecobee Smart Thermostat from Amazon via below link for $248.64.
Pros
It is easy to install
It has a remote room sensor
Integrates with lots of third-party devices
Dual-band Wi-Fi
Cons
Google Nest Thermostat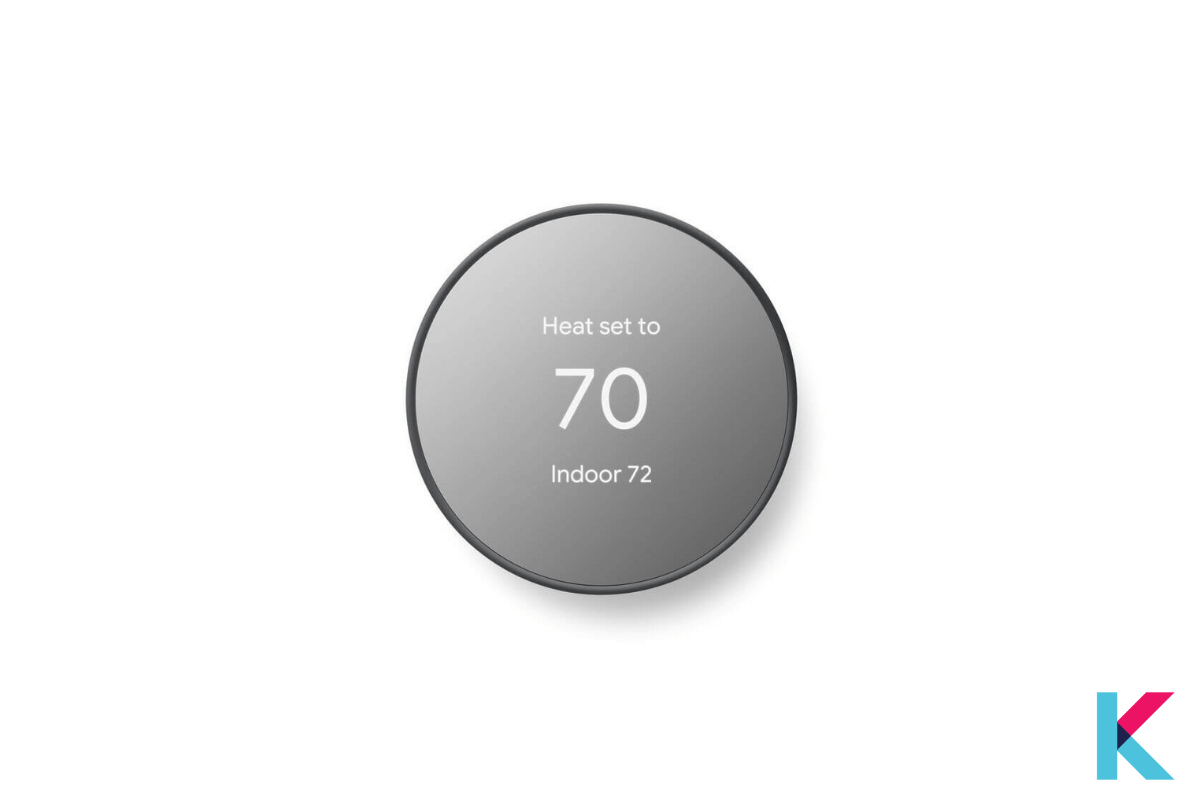 The thermostat comes in a wide variety of colors to fit the décor of your house and the ambiance with a display that is easy to read. This smart home device can control your hot water and heating automatically. It will detect the presence at your house and regulate the temperature automatically, and when you're out of the house, it will turn off to save energy.
Pros
Easy to control
It has a great design
It is smart home compatible
Cons
It is not cheap
It needs tweaking
It doesn't include external sensors
Smart Home Security Alarm System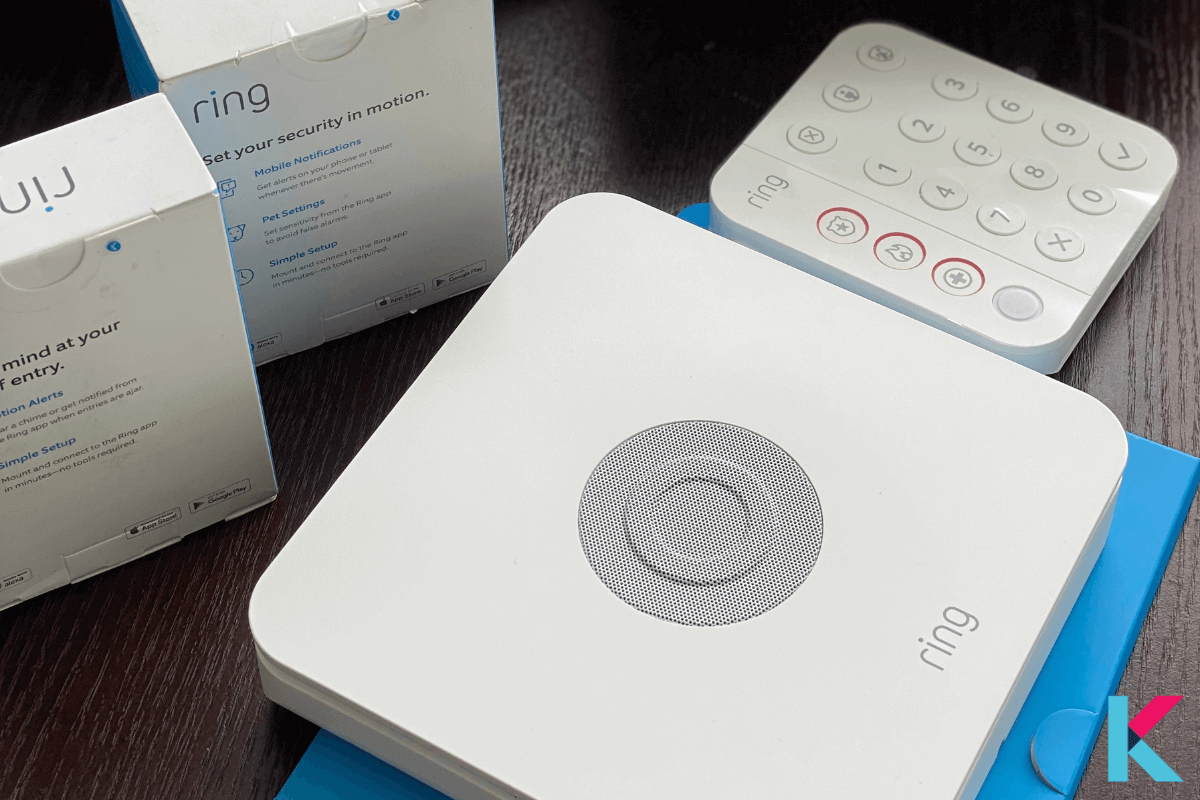 The Ring Alarm Home Security Kit is the perfect starter kit for your home. It is the Ring's 2nd generation DIY home security system. It easily expands to fit your wants and needs. You can connect sensors and control them from the keypad or the Ring app after simply plug in the Ring Alarm Base Station. It includes things like Base Station, Keypad, Contact Sensor, Motion Detector, and Range Extender.
Pros
There is a huge range of cameras
It has an affordable price
Clever Neighbors app
Cons
Starting package has few sensors
It has a confusing keypad
Hard features to reset
Smart Grill
Char-Broil Deluxe Digital Electric Smoker
The Broil Deluxe Digital Electric Smoker is a famous electric smoker with 725 square inches. There is double insulation. So, this prevents any heat, smoke, or flavor from leaking through your walls. It also adds a thermometer that makes sure meat is cooked the right amount every single time. You can monitor it using a removable temperature gauge. Its control panel allows you to cook whatever you want exactly. Also, this panel is user-friendly.
Pros
It is easy to clean
It is functional and handsome
It has a budget-friendly price
It is also perfect for cold smoke
Cons
There hasn't convention fan to eventually distribute the heat
It should be used on high heat materials like concrete
Smart Outlet
ConnectSense Smart Outlet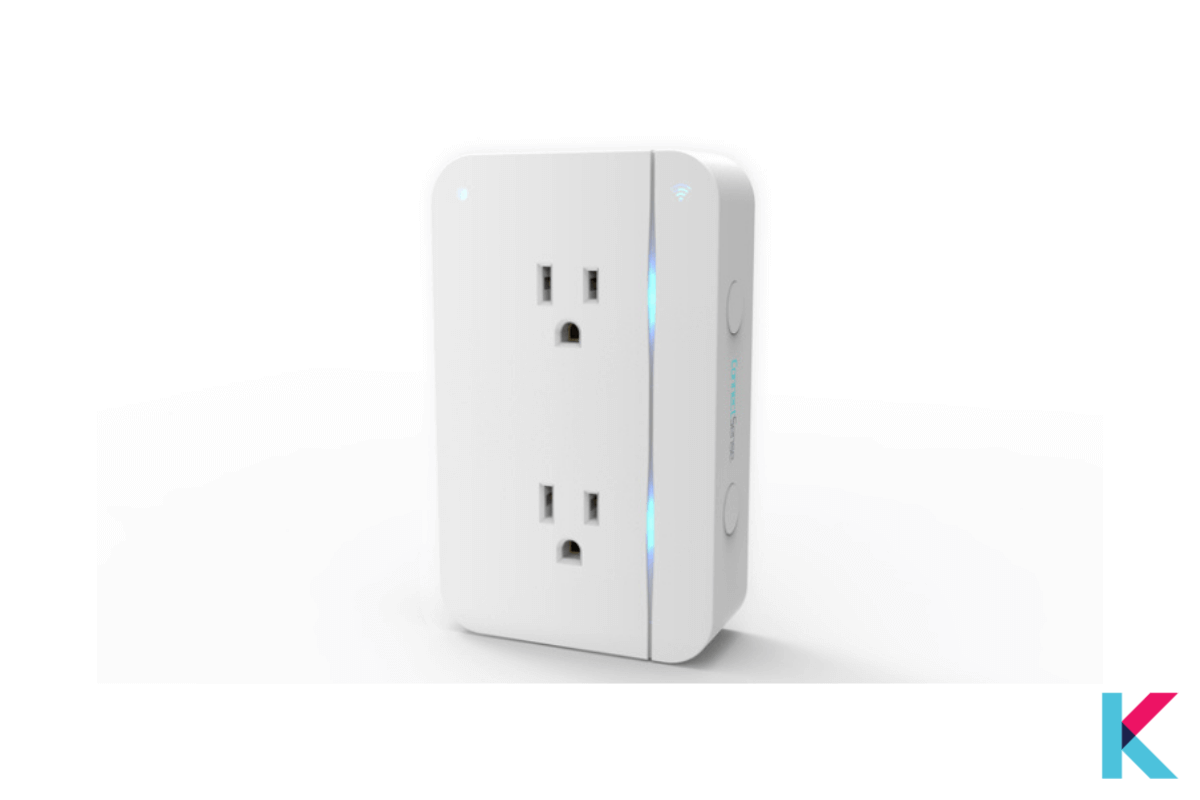 Do you like to add some smarts to your smart devices such as lamps, TVs, and coffee makers? Then the ConnectSense Outlet is the best choice for you. It is a versatile dual-outlet smart plug with voice control such as Alexa, Google Assistant, and Siri. This plug can be controlled with iOS and Android apps. It is easy to install your smart outlet. It has a smart charging port and independent control.
Pros
Easy to install
It supports Google Assistant, Alexa, and Siri voice command
It has a handy USB charging port
Energy usage reporting
Cons
It doesn't support IFTTT
Bulky
Smart Robot Vacuum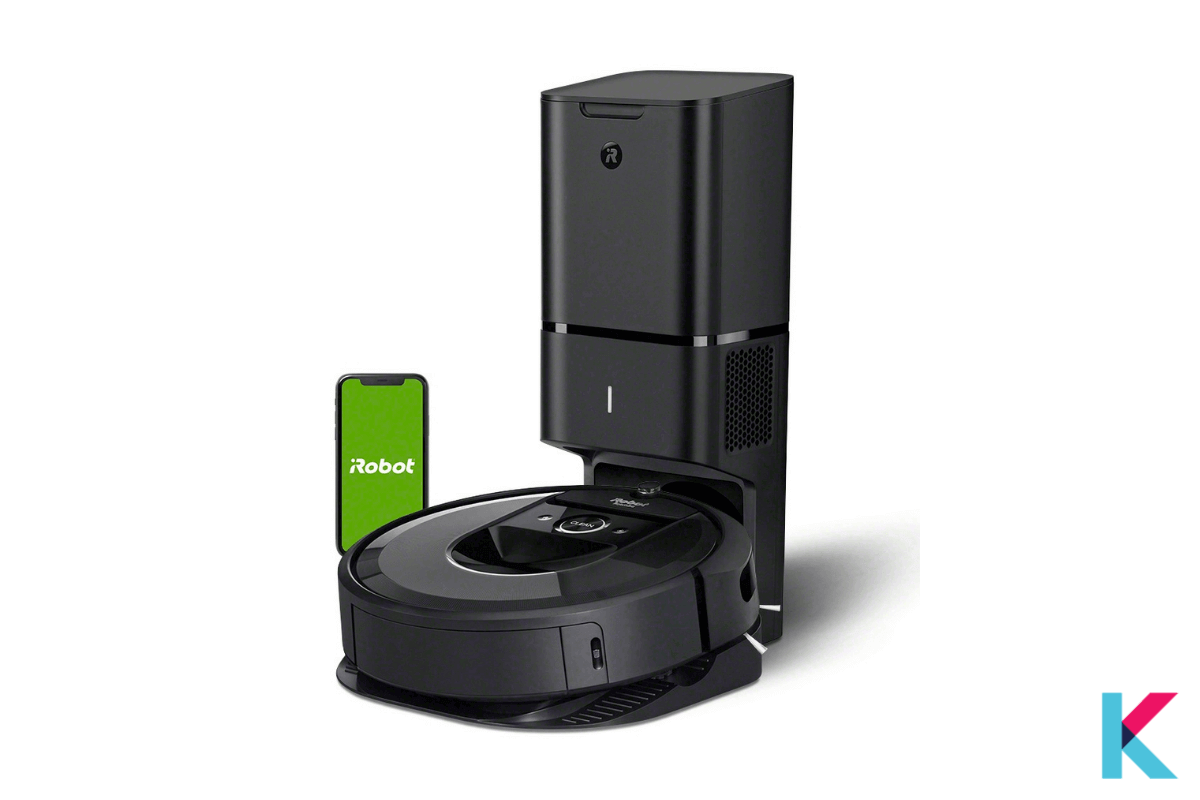 The iRobot Roomba i7+ comes with wonderful sophisticated features. It makes a huge leap in iRobot Vacuum technology. It is the ability to respond to voice commands, map out rooms, and empty themselves. There is no doubt. This Roomba i7+ is one of the best vacuums in 2021. You can give the names of each room. Then your buddy automatically vacuums a specific room. You know what it has the imprint Smart Mapping feature.
You may buy this iRobot Roomba i7+ from Amazon via the below link.
Pros
It has improved design
Better Navigation
Smart Speaker Control like Amazon Alexa and Google Assistant
Cons
It is expensive one those who are on the budget
Loud noises
Smart Outdoor Power Plugs
TP-Link Kasa Smart Outdoor Plug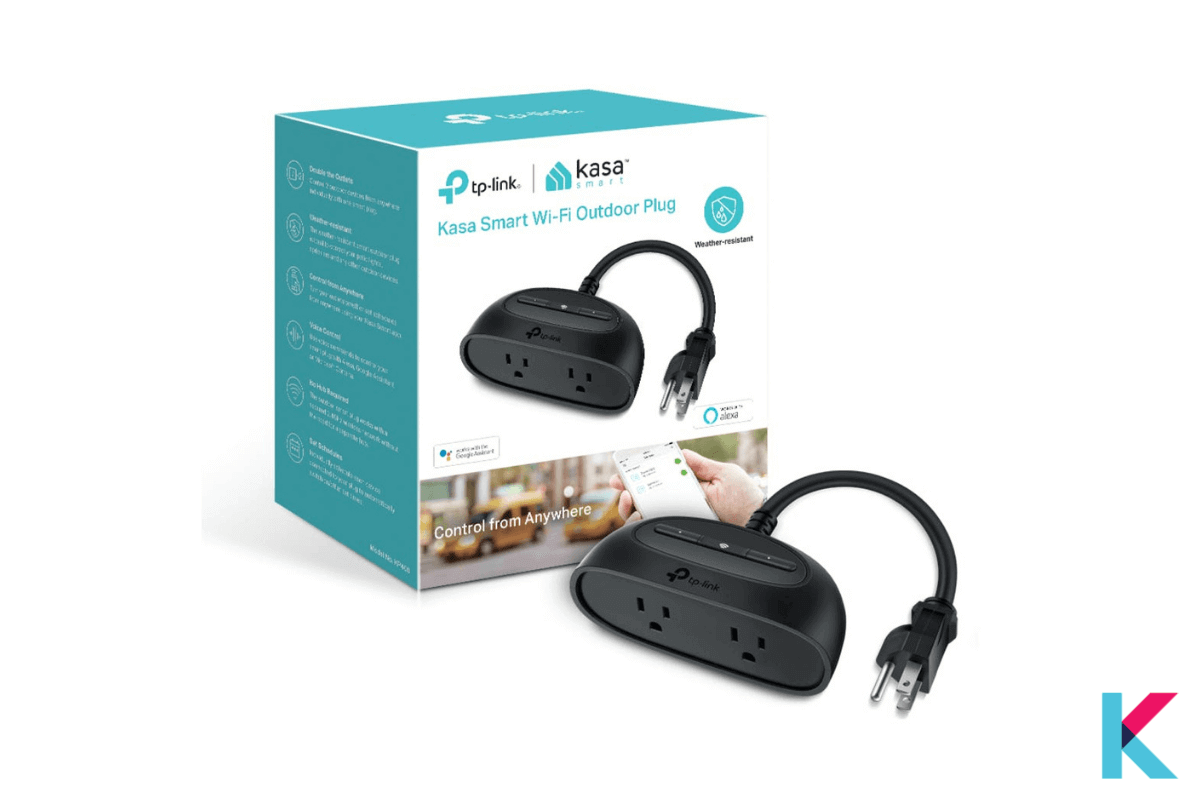 Would you like to keep permanently connected outside? Then, TP-Link Kasa Smart Outdoor Plug is a great option for you. It has a short power cable. So, it terminates into a pair of outlets. There are awesome three buttons on top of the plug. It allows you to individually turn each outlet off or on. It also connects to your Wi-Fi network. When you are connected, you can control each of your outlets through an app or smart speaker such as Amazon Echo Dot.
Pros
It has a high water-resistance rating
Small footprint
You can control anything via an app or smart speaker
Cons
It has two outlets only
Only connect to a 2.4GHZ WiFi network
Smart Door/Window Sensor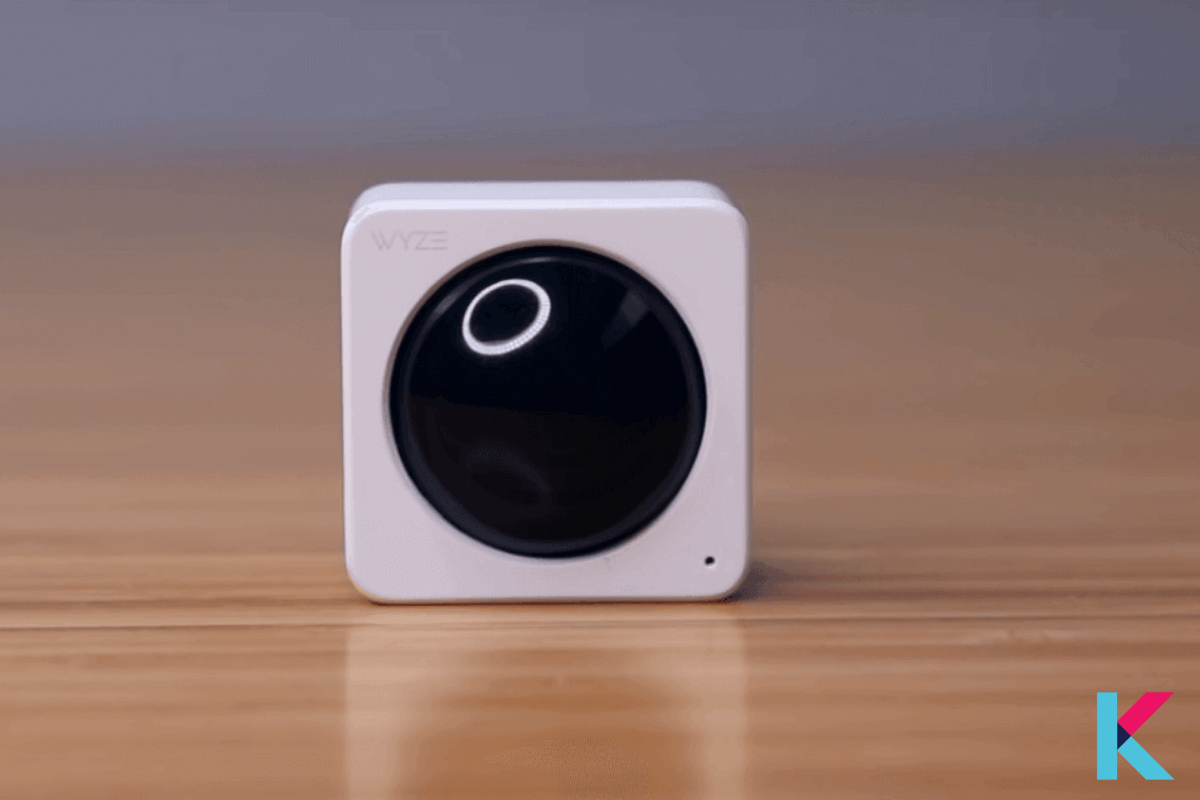 The Wyze Sense is the best overall sensor that sticks to door frames and windows. It is also with the Wyze Cam. It allows you to check-in if a sensor alerts you when someone is there. When their magnetic field breaks by opening a window or door, these sensors send a notification. There is a Wyze app. It lets you name each of your devices. Therefore, you can know which entrance opened or closed.
Pros
It includes camera
It has an affordable price
It integrates with Alexa
It is small. So it fits anywhere
Cons
It doesn't have professional monitoring
Smart Kitchen Appliances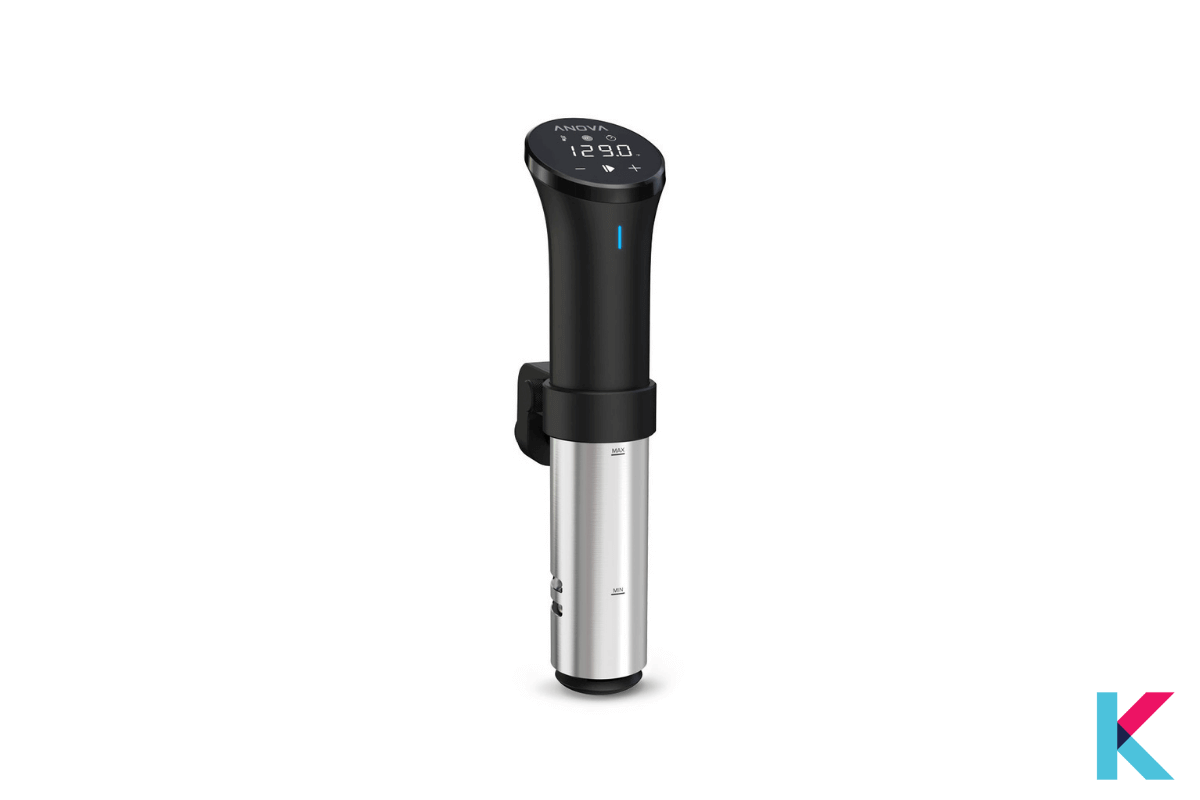 Anova Precision Cooker is not for you, it is for your kitchen. It is one of  the best home kitchen appliances for you. With Anova cooker you can set the timer and temperature of your smart device remotely from your smartphone. It allows you to cook the best steak. As the last word, it is one of the easiest, simplest, and budget-friendly to anyone who starts cooking sous vide.
Pros
It is easy to use
It has an onboard display and control
It is perfect for the cook
You can monitor and automate cooking via an app
Cons
Finicky Wi-Fi setup
It has slow touch control for temperature adjustment