Renault 5 Electric
Group Renault is an international company with French roots and a car company with a history of over 115 years. Designing personal and commercial vehicles currently present in 128 countries worldwide under the five brands Renault, Dacia, Renault Samsung Motors, Alpine and Dacia.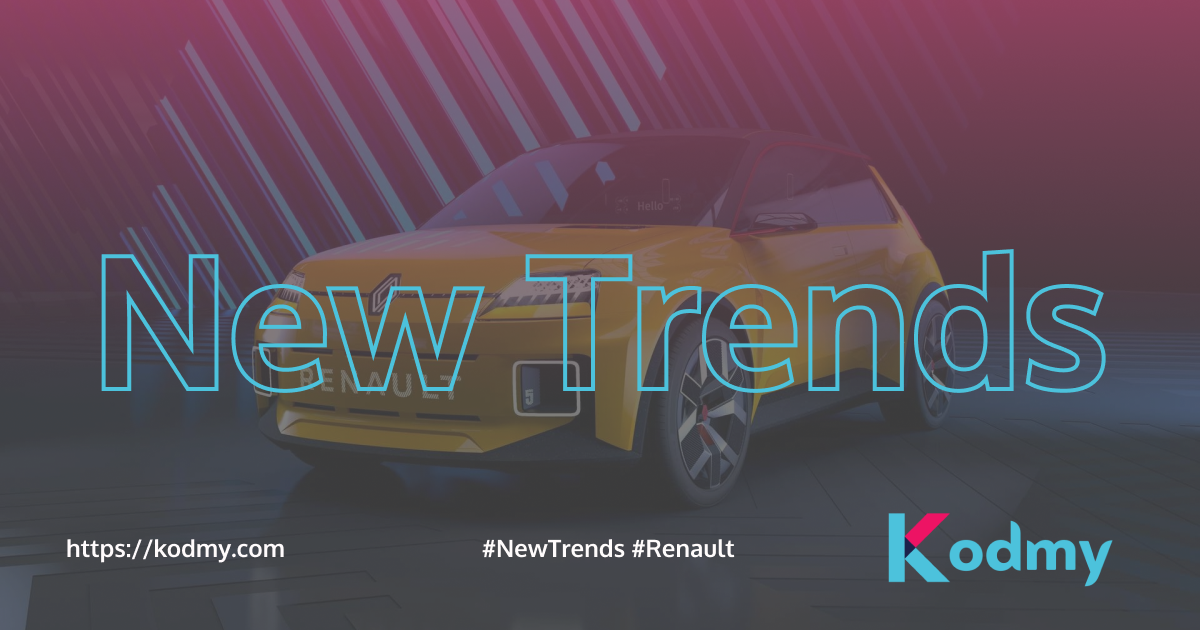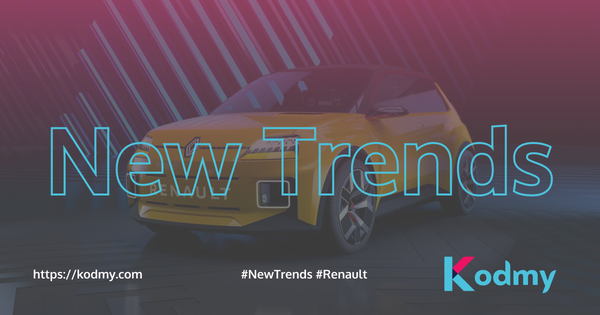 The disobedient French rally champion is re-energised
Group Renault is an international company with French roots and a car company with a history of over 115 years. Designing, manufacturing and marketing of personal and commercial vehicles currently present in 128 countries worldwide under the five brands Renault, Dacia, Renault Samsung Motors, Alpine and Dacia.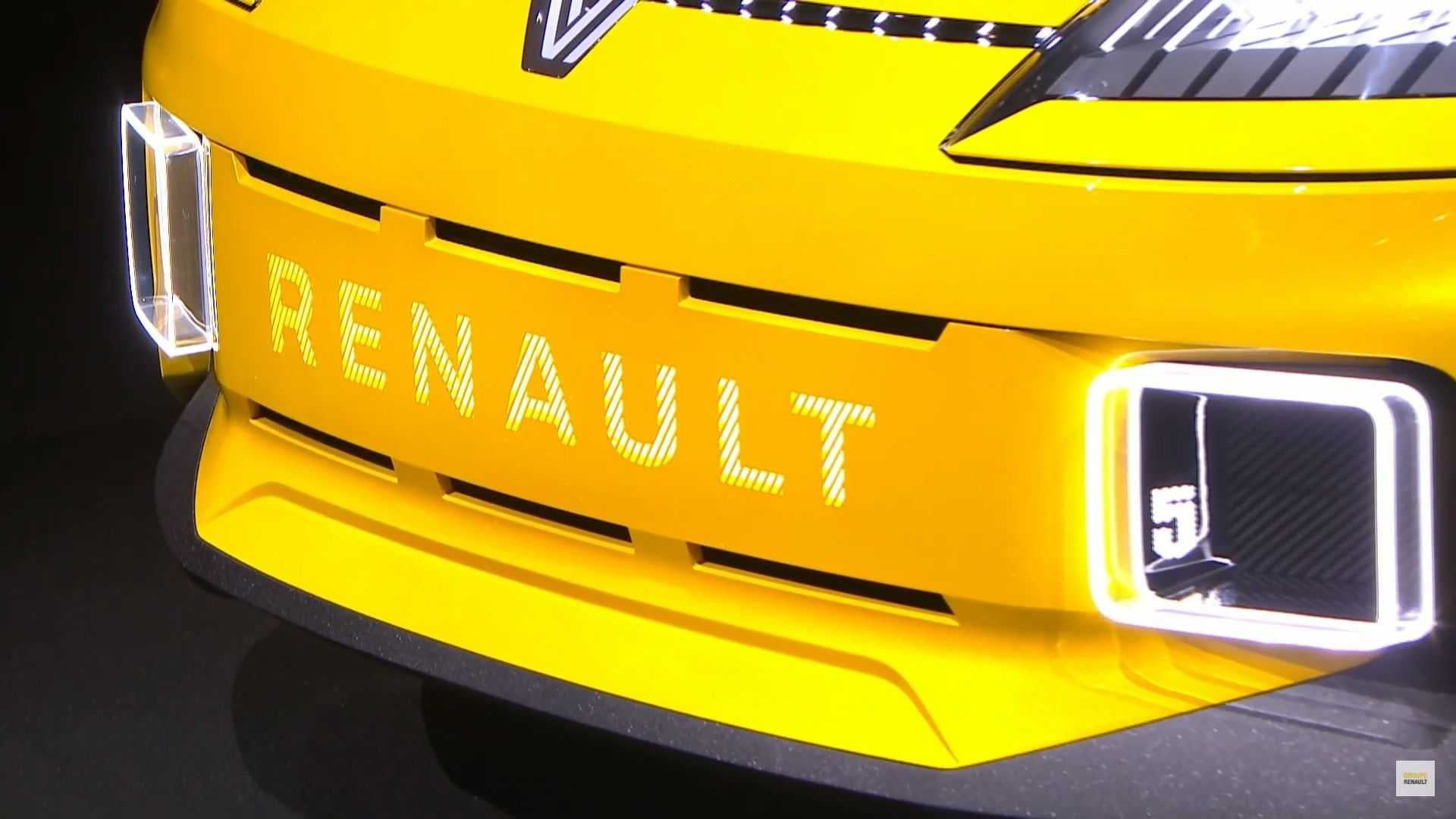 A few years ago, in 2016, Renault became the ninth largest automaker in the world in terms of production volume.It is headquartered in Boulogne-Billancourt, near Paris, and was founded 122 years ago in 1899 by three brothers, Louis Renault, Marcel Renault, and Fernand Renault.
Among those brothers, Louis was a bright, hopeful young engineer. Prior to joining his brothers, he designed several car prototypes, gained business knowledge by working for their father's textile company, and Louis managed the design and production while Marcel and Fernand managed the business.
The first Renault car, the Renault Voiturette 1CV, was sold to a friend of Louis' father after giving him a test ride on 24 December 1898.His friend saw this as an interest as well as a business opportunity and it was this partnership that first started Renault Company .It also manufactures vans, trucks, tractors, buses and coaches, aircraft engines and locomotives on a large scale worldwide.
In 1899, Renault's first car, the Type A, was produced with a 198cc, three-speed, one - horsepower car with a top speed of 28 miles per hour and a net weight of 280 kg.

The second production car, the Type B, was produced in 1900, producing a three-speed Type B with a capacity of 450cc engine and a maximum speed of 28 miles per hour, with a net weight of 380kg.The radiator on either side of the car was remarkable, and the car was driven by Marcel Renault to win the then-famous Paris-Vienna (Paris-France, 1200 km to Vienna, Austria) race.
Tragically, however, Marcel Renault died in an accident near Angouleme in 1903 during the Paris-Madrid Games. He was driving his brother's 16HP Renault an hour behind and chasing after Leon Theri's Decaville when he did not see the warning flag for a sharp corner near Angolam behind the dust of the car. As a result, he was speeding and lost control and died tragically after being hit by a tree.
Louis Renault was anxious about this and stopped participating in car racing.Later, arrangements were made to produce cars for the general public, and in 1900 they were able to sell about 179 cars.

The Type R, Type T, U, V, X, Y have been manufactured since 1900 and about 10,000 cars have been manufactured in total. Among them, it is a special fact that Renault cars was used for the first taxi vehicles in London,England.
Renault's resumption of operations came to a halt with the outbreak of World War I in 1914. During the Battle of Lemans, French troops were exhausted and used Renault vehicles to bring new troops back to the battlefield.
However, as soon as France became a colony, all production came to a standstill, and Louis Renault was imprisoned there, but unfortunately died a few years later while still in prison.
When World War II comes to an end, the entire Renault company owned only two 4 cv cars. Despite the situation, they were able to stand again with the ashes and they introduced the concept of Front Wheel Drive to the world. Mr. Ferdinand Porsche, a German car manufacturer, is also considered to have assisted in the production of the later-produced Renault 4 and 6 vehicles.
After World War II in 1960 Corale, 1951 fregate, 1956 dauphine, 1957 dauphinose, 1959 caravelle, 1960 estaffe, 1961 3,4,8, 1961 4 fourgonnette, 1971 12 Gordini as cars, trucks, vans in large numbers Manufactured by Renault.
Our topic today, the Renault 5 Electric is a return of the first-generation Renault 5 Turbo, is a Sport Hatchback car launched by Renault at the Brussels car show in January.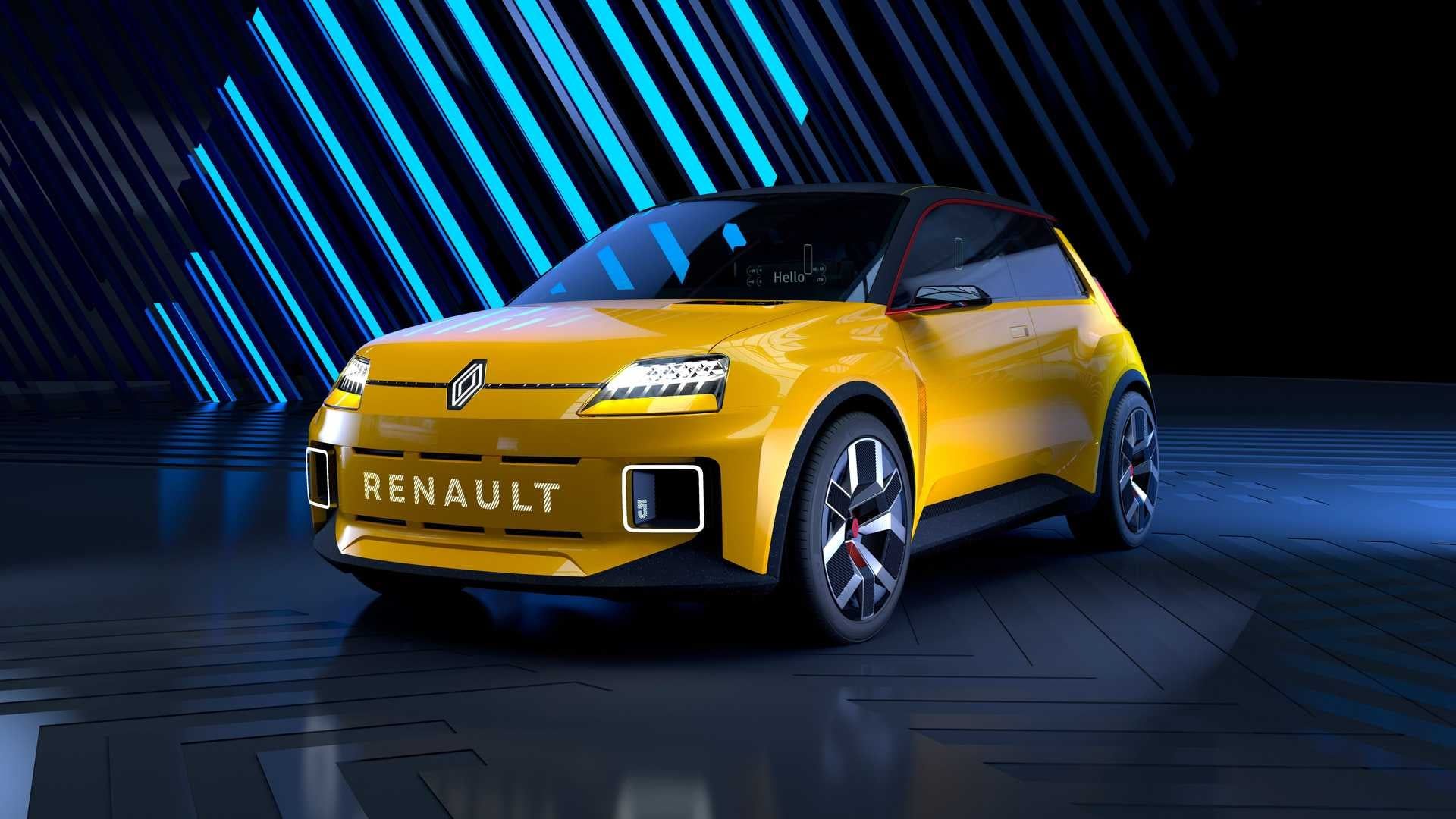 In response to the Italian Lancia's wave of dominance with mid-engined Stratos, Renault Vice President Jean Termorsi introduced a new version of the Renault 5 Alpine Supermini. It is also known as the world's first real hot hatch car.
In 2004, Sports Car International magazine named the Renault 5 Turbo one of the top sportswear cars of the 1980s. Since then, the R5 Turbo has won national rallies in France, Portugal, Switzerland, and Hungary in the early 1980s, as well as international rallies throughout Europe, as well as special rallies such as the Monte Carlo.
The Renault 5 Turbo, which was manufactured in France and Belgium for another six years until 1986, is set to make a comeback almost 36 years later and will be electrified and into the hands of consumers as the automotive industry of the future world.
As we explained in the previous article,Renault is moving towards a new era of modernization to the European automotive industry, evolving into a tech, service and environment-friendly brand.
Renault believes that the spirit of the brand is firmly entrenched in its roots, inspiring its design team to revive the world-famous Renault 5 and the Renault 5 Electric car was conceived with the concept of an all-electric car for all people.
The prototype has merely sculpted modernity and has inherited the city's basic components of a vehicle built for the future, electrically operated and attractive. Renault also said it is looking to launch 7 types of EVs by 2025 under the concept of Style-focused electric city cars.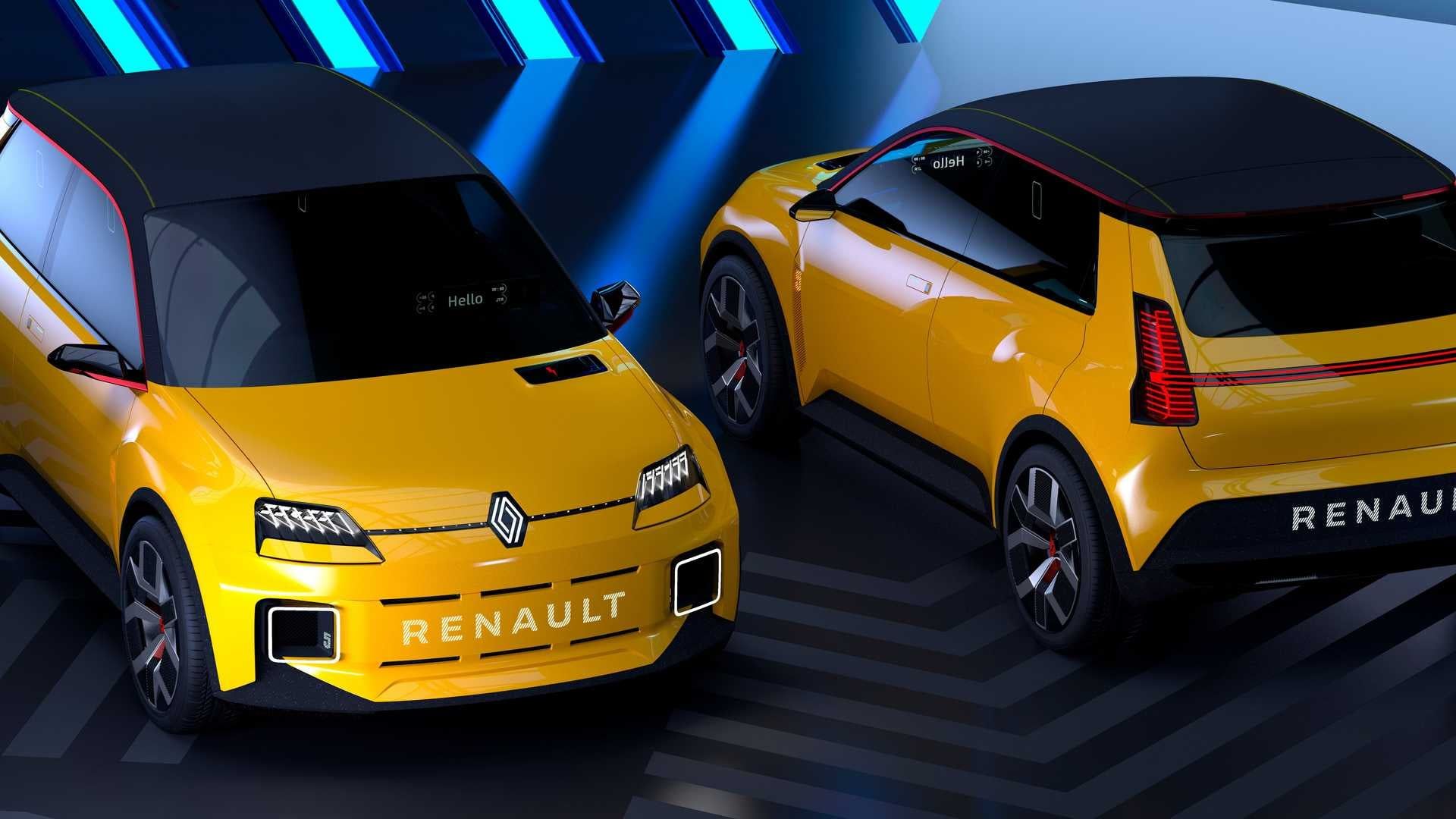 Sharp shape tire frames (flared wheel arches), (headlights) main lights and rear lights (upright rear lights) and fog lights on the front bumper and daytime running lights (daytime running lights) very attractively made old R5 Doing a very good justice to being creative in the car.
Also in the new decade, they have used a variety of strategies to overcome challenges by taking their company's basic cores (values) and culture into a different path.
Among these, the recently unveiled strategy by Group Renault, known as ' Renaulution ', appears to encourage the concept of shifting value (FROM VOLUME TO CREATING VALUE) by removing the company's capabilities.
This is a 3-phase parallel-launched plan that the Renault company intends to compete with other automotive companies.Hoping to add this article as it is very important for any entrepreneur who overcomes challenges and moves forward. This is how it is defined.
1.Improving the efficiency of functional divisions thanks to strict cost control
2.Taking advantage of Groupe Renault's industrial strengths and position as leader in electrics throughout Europe
3.Drawing on the Alliance's technological expertise to boost efficiency
4.Exploring even further into the world of data, mobility and energy services
5.Driving profitability through 4 differentiated empowered brand business units, customers and markets oriented
If readers' quest for fun in the automotive industry can add something to your entertainment as well as knowledge and encourage and improve you, that is our sole purpose. See you in another interesting article. Have a nice day.