KingRoot is a software application that supports Android OS-based devices. When it comes to Android devices, Rooting will boost the performance of the device. KingRoot APK is also a rooting app and it accelerates the performance of Android devices in various ways.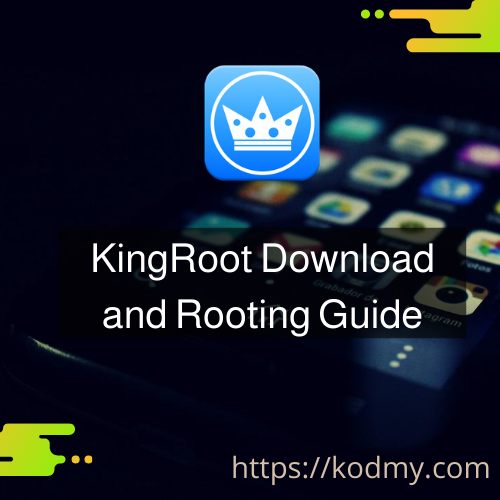 KingRoot APK, one of the most popular rooting apps. It supports Android devices between Android 4.2.2 and Android 5.1. KingRoot developers always had their attention to develop and advanced APK. This has helped them to add more numbers to KingRoot supported devices. Ease To Download KingRoot APK and ease in rooting has made it more popular among Android users.
Download and install KingRoot APK
Go to "Settings" of the Android device.
Then go to the "Security" menu.
Find or search "Unknown Sources".
Enable the "Unkown Sources" option.
Allow required permission for KingRoot installation.
"Open" KingRoot app and it is ready to use.
Rooting Guide
When you start up the rooting warranty will be void. Also, you need to make sure the device is compatible with the rooting tool. Especially to avoid malfunctions and damages that could occur while rooting your Android device.
Open KingRoot Apk.
Click on the "Try it" button on Purify System.
Then click on "Get Now" to start up the Rooting.
Once Rooting is finished you will return to the main screen.
If you have any doubts about rooting and whether it is succeeded, you can download RootChecker App confirm.
KIngRoot APK has become so popular and well recommended due to its improved features. These features have given Android users a number of benefits. Also, those features support to boost the performance level and efficiency of android devices in various ways.
Features of KingRoot
One-Click Root
Kingroot is known as the fastest one-click root application. It will root Android devices up to Android 9.0 with one click. Also, it would be done in a few seconds. It is one of the most hassle-free, but advanced one-click rooting app. Though it is an advanced app you don't need to be an advanced Android user to Root your device via this app.
Remove Bloatware (Purify App)
Stored up space will always level down the performance of the Android device. It happens due to Bloatware. Most of these apps are not used and it will limit the efficiency of the device. The reasons would be Occupying storage, draining the battery, etc. When you Root the Android device with KingRoot you can find Purify App in your device. It will perform various tasks and remove pre-installed system apps, cache data files and etc. This will boost the performance of the device.
Block Ads
When you open app ads will pop up or appear on the screen. At a certain level, it becomes "clutter" and irritating to the user. It will also drain the battery and on the other hand, it slows down your Android device. When you install KingRoot APK you get the opportunity to block ads by following the simple instructions provided. Also, this is considered as an administrator privilege.
Battery Life
Rooting your device with KingRoot APK will enable quick and easy ways to use the device. It will customize with a hassle-free and simple process for the user to understand. Eliminating Bloatware, removing ads and underclocking the Android device, purifying mode of King Root will impact battery life. These things will improve battery life. Rooting an Android device will clear the RAM and make some space for better performance. It won't let the battery to drain easily. Few simple but power-saving steps will contribute to longer battery life.
Backup and Restore
Due to any malfunction or any reason, if you lose any info, KingRoot APK has the facility to back up the info in your device. It will be convenient and hassle-free for the user. If you lose any info, you can restore those from the backup data to your device. It will be quick and efficient if the Android device is rooted with King Root APK.
Full Customization
KingRoot is one of the most reliable rooting apps and it has the ease of customizing your device. Once you download and install it you can breeze it. Install Custom ROM and incorporate the interface of the device and will do the improvements. It will also decide which interface UI & UX to take further.
Speed up
To open a certain program, if it takes a lot more time than you expect the user will definitely feel irritated. Your Android device might be getting laggy and loose time. Finding out the reasons for the Android device to slow down and solve this matter is a must. Rooting will modify the operating system of the Android device and also it gives you the privilege of experiencing better functionality. Rooting the device via KingRoot will take certain actions like personalizing system apps, deleting stock apps and increase the internal storage space. With King Root APK you have to do is follow the simple steps given on the screen & it is an easy process.
Maximum Security
KingRoot helps you to get the most out of your Android device. Not only rooting, but KingRoot APK functions and its features also give the best to Android users; including security. It is an application that is well known for its security features. It avoids and protects the Android devices from Malware attacks and virus attacks, enhances the performance level, speed up the device and at the same time, provides maximum security.
Whether it is KingRoot for PC or any other Android device, It is one of the most popular and well recommended rooting apps, because it is both reliable and compatible with the Android device. It identifies the Android version of the device and it will identify the vulnerable areas and decide the best rooting path for the device.
KingRoot Studio has developed and distributed. Also, they have given the opportunity to Download KingRoot APK for free.
KingRoot APK has become the most popular Android root tool. Improved performance, longer battery life, and its customization are few reasons. Although the reliability and compatibility of KingRoot with Android devices and its easy to access and operate will give you the best Android rooting experience.