Cydia is the most interesting point in a jailbreak as it directs to many alluring jailbreak features for iOS. Cydia is a package manager by Jay Freeman aka Saurik. But from a time, Saurik is living up in a hole as he stopped updating Cydia. Let's see how to download Cydia in 2020.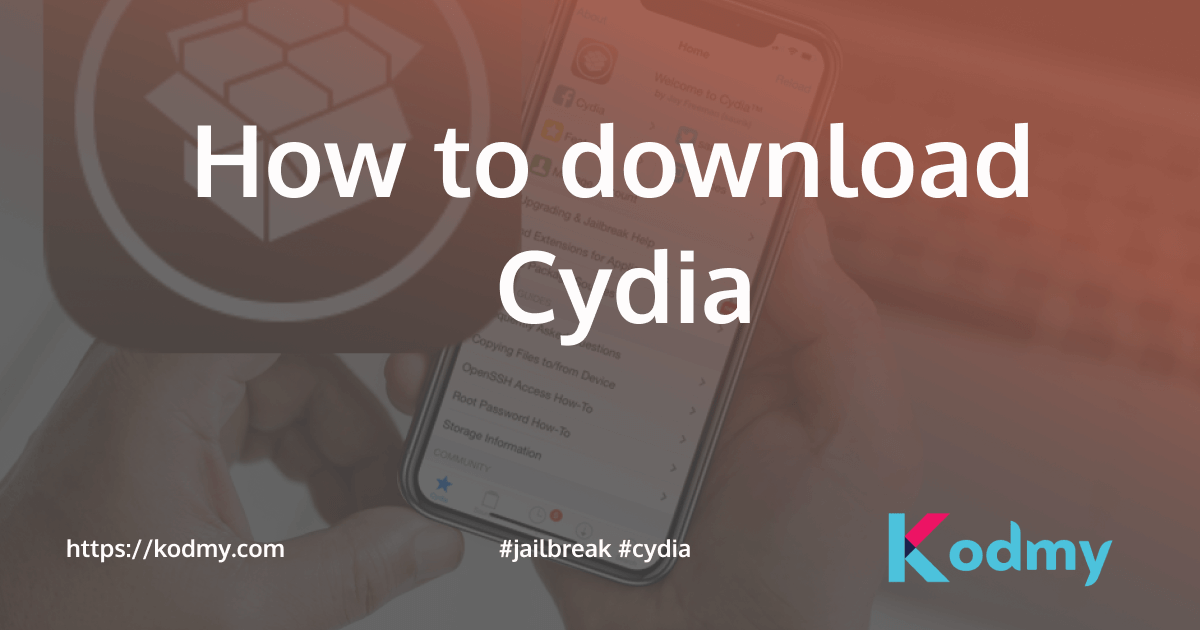 What you can do with Cydia
Cydia is a package manager or Cydia is a full-featured graphical front end which you can install after a jailbreak. You may install third party jailbreak tweaks and apps through Cydia. Even you can have Cydia in iOS 14.  iOS 14 jailbreak tweaks and apps installation is possible with Checkra1n jailbreak. If anyone needs no jailbreak Cydia or iOS 14 tweaks with no jailbreak or any no jailbreak tweaks there are alternatives for that also.
Basically Cydia works by compromising the security of your phone to the point where an unauthorized code can run on it. People are fascinated in Cydia because they can add apps like barrel,Cylinder, gridlock, sbsettings etc. Cydia provides access to the latest software packages (including applications, themes, ringtones, and other modifications) exclusive to the jailbroken iPhone, iPod Touch, or iPad.
Cydia consists of default repositories known as community sources. These default repositories feature tens of thousands of software packages or tweaks, both free and commercially sold through the Cydia Store.
Barrel, developed by Aaron Ash aka Charybdis is Compatible with iOS 3 to iOS 13. This tweak adds graphical effects to your icon pages as you scroll through the homescreen. In the tweak's settings, you can choose between 18 different modes. Barrel is $2.99 and can be purchased through the Barrel app after installation.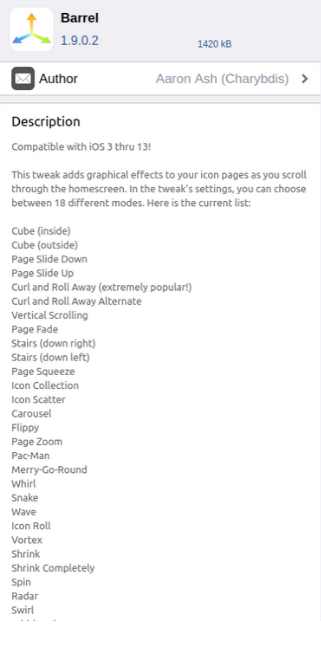 To activate Barrel, simply press the Link Device button in settings, and enter the email address you used to buy Barrel through Cydia.
There is another alternative for barrel, Cylinder. Cylinder is by Reed Weichler. Cylinder is Compatible with iOS 4 to 13 (and A12 devices) and also Compatible with CarPlay.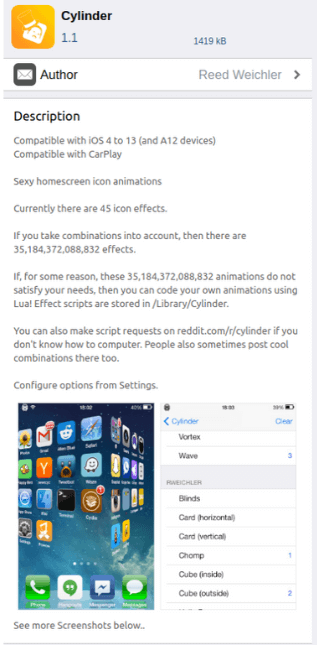 Both jailbreak tweaks are in BigBoss repo.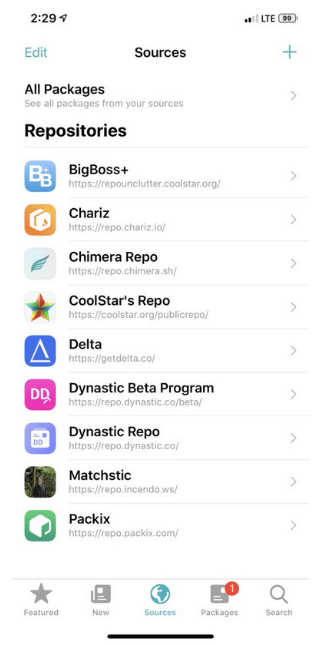 So what's a repo? A Repository or a Repo plays a vital role in Cydia and in Jailbreak.  A repo consists of many jailbreak tweaks, add-ons, widgets, themes, and apps on your jailbroken iOS device. BigBoss, packix , Dynastic, Tiqu are examples for Jailbreak repos.

How to get Cydia full version free
To have Cydia for free in your devices, you need to jailbreak them first. Select a suitable jailbreak for your iOS version and also for your device model. Then jailbreak the device according to the particular jailbreak tool's instructions. After the re-spring, you can install Cydia and this is the sign of a successful jailbreak. Most jailbreak tools present Cydia as the default package manager. Latest checkra1n tool also offers Cydia as their default package manager.
Cydia download for iOS 12 / 13 or Cydia download for iOS 14 is a question dependent on the jailbreak tool.

How to get Cydia without jailbreak

Well, this is tricky. You cannot have a full version of Cydia without jailbreak. But you can have a light version of Cydia without a jailbreak. Jailbreak app stores such as Tweakmo offer this light version of Cydia. Users can experience Cydia without jailbreaking the device. But as this is not a full version of Cydia, you may not find the full functionality.

How to add a Cydia repo

Launch Cydia on your jailbroken iPhone, iPad and iPod touch
Tap Edit in the top right corner.
Then tap Add.
Copy and paste the URL of the repo from the below list.
Tap Add Source.

Cydia apps

Is Cydia Safe?
If you are jailbroken and do not worry about Apple warranty, then Cydia is safe for you. If you worry about Apple warranty, then jailbreaking or Cydia is not safe for you pal.