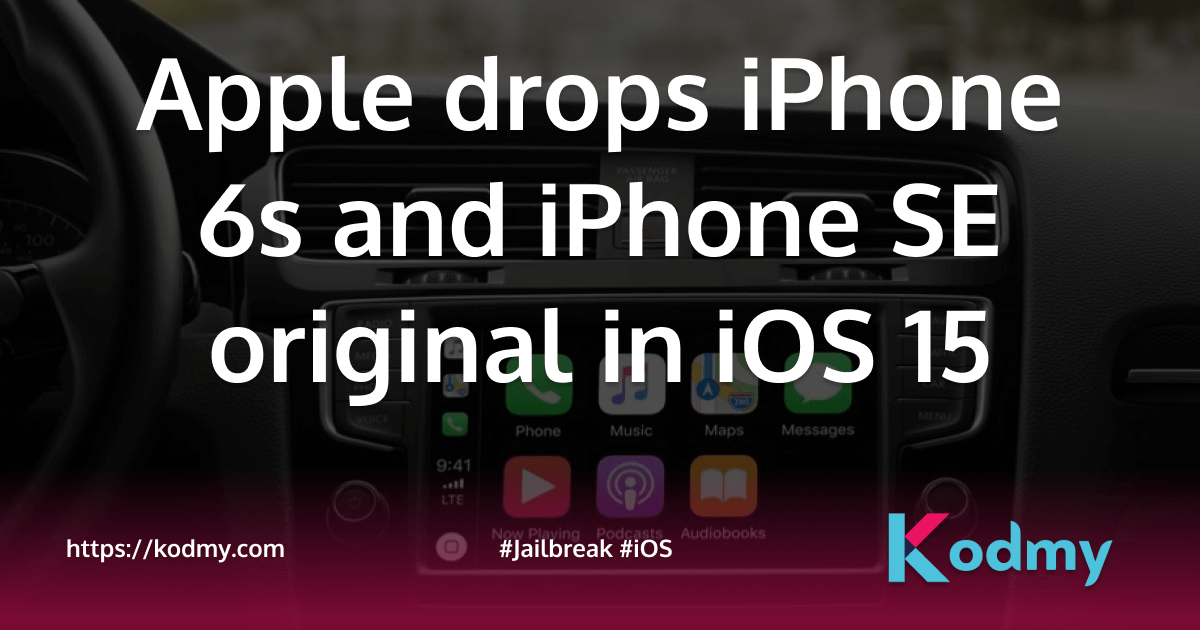 According to the new report from verifiers,  Apple is planning to end the operating system for the iPhone 6 series and the SE which means all devices currently running iOS 14 / iPadOS 14 may not be able to run the upcoming iOS 15 update. iOS/ iPadOS is Apple's last major operating system update for the iPhone 6 and higher iPhone series. According to the report,  the iOS 15 update will support the iPhone 7 and above versions but the iOS 14 update will keep supporting the iPhone 6 range.

These are the compatible iPhones (including upcoming iPhone lineup in 2021) with iOS 15 upcoming update .

iPhone 12, iPhone 12 mini, iPhone 12 Pro, iPhone 12 Max
iPhone 11, iPhone 11 Pro, iPhone 11 Pro Max
iPhone X, iPhone XR, iPhone XS
iPhone 8, iPhone 8Plus
iPhone7, iPhone 7Plus
iPhone SE (2nd gen)
iPod touch (7th gen)

Apple often provides iOS updates for their users after the launch of new iPhone series. iPhone 6 versions have received more than four years of iOS updates since their first release year of 2015 and 2016. iPhone 6 was launched in September 2015 and SE was released in March 2016. The verifier accurately predicted that the iOS 14 update would be the last update for iPhone 6 version. There are no rumors about iPad series which are compatible with the upcoming iOS 15 update but iPad Air 2, iPad Air (3rd gen), iPad mini 4th, 5th,6th, 7th gen and iPad Pro versions will be compatible with iOS 15 version in next year.