As we are all aware that rooting improves the performance of Android devices in various ways. There are a few major, but easy steps you need to follow in order to complete rooting. So let's see what are the Android Rooting Tools to Root your Android device.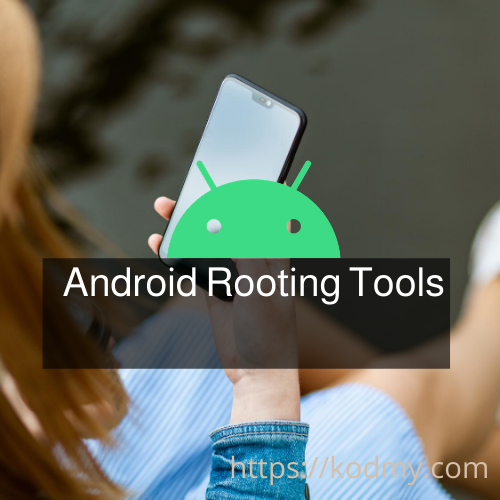 Select and download the best Android Root tool.
Allow or enable the Android root tool to access your Android device.
Root your Android device.
Two types of Android Rooting Tools have been introduced to avoid the data losses that could occur due to rooting.
Root Android device with computer
Root Android device without a computer
Android Root Software to Root Android device with computer
It is mandatory for the Android device to connect with the PC for rooting. Best Android Rooting software via PC is identified as iRoot, KingoRoot, Dr.Fone – Root & SuperSU App.
iRoot
It is identified as one of the most popular and simplest Android Rooting Tool. All you have to do is following three simple steps; installing iRoot, Enable USB access to Android device and Root.
iRoot, the most reliable Root software on computers and it is free. iRoot supports numerous Android devices. The disadvantage you have to go through is it does not provide unroot function.
KingoRoot
It is also free and another popular Android Rooting Tool. Though it is popular rooting via KingoRoot, it is tricky and complicated to root latest Android versions (Android 8.0).
From older Android versions to Android version 7.0, KingoRoot shows a higher success rate. Unroot function is available. For latest Android versions (Android 8.0 and up) it does not support.
Dr.Fone-Root
Regardless to brand or device dr.fone-root is compatible with massive range of Android devices; phones and tablets. dr.fone root your device by one click conveniently. It is the most user friendly tool used to root.
For you, dr.fone is completely hassling free. It supports latest Android versions. It is also free of charge and completely secured. dr.fone has the unroot function for your convenience.
SuperSU
SuperSU is another android rooting tool that has the ability to root the Android device without the computer. Even though to gain the best of it you need to root via computer.
SuperSU supports Android 4.2 and above versions. Frequent updates and again it is also free software. Though it provides number of pluses complexity of the rooting process you have to follow adds a negative point.
Android Root Software to root Android device without computer
These Android rooting tools are known as one tap rooting apps which you do not need to install the software on your PC. Download APK, install the app and you are ready to root your Android device.
OneClickRoot
As it is named, rooting your Android device from single click can be done once One Click Root App is installed. It is compatible with thousands of Android devices. For Android 2.2.X to 4.0.X One Click Root App supports smoothly. When it comes to later or newer Android versions "Remote Root Service" of this app will be used for rooting. Simply it's a TeamViewer Session to Root the device.
Once your device is rooted you will get access to all the files and features of your Android device. There will be many more to explore. One Click Root has the unroot facility. According to your preference rooting \ unrooting could be done. You get the opportunity to uninstall bloatware apps, make more space and speed up the device too.
One Click Root gives you the number of pluses to enjoy. For Example; better performance, smoother general operations, significant speed on home screen changes. You can install power saving apps like"Greenify" and add few more hours to daily battery life.
Also, it gives access to more apps via PlayStore. Custom ROM; You get the opportunity to enjoy the latest of the Android versions at earliest. So many new features were introduced and you will get access to all the features regardless of limitations to enjoy Android features. (Slow-motion video, PhotoSphere) Because of rooting WiFi-tethering could be done for free.
One Click Root avoids damaging your device. If the app is not compatible with the device, rooting software will stop by itself.
To root your device with the latest Android versions without disturbances you must need One Click Root app and you need to pay. One Click Root App also contains ads and most of the time users gets irritates with the ads.
Root Master
This is also known as a one tap root app and recommended for beginners. It is known as the simplest rooting tool. It can uninstall default apps and increase the memory of the device. Once the app is downloaded you can start up rooting the Android device.
Unrooting feature, 1-Click rooting and best rooting tool for beginners. In addition to these pros. Root Master is a free app to download. Root Masters, universally acceptance level is considerably low.
KingRoot
Another 1-Click app. One of the best and fastest app to root Android devices. For hassle free rooting, KingRoot App is mostly recommended. Huawei P10 and Android 8.0 versions can be root by KingRoot. But it does not support the latest Android versions as expected.